Magenta is having a moment and I couldn't be happier. I am also thrilled that Clara Sun Woo, who I have partnered with for a few years now, has added this wonderful color to their line of liquid leather. I cannot say enough good things about Clara Sun Woo, who I have featured here, here and here. There is a reason I partner with this brand; excellent quality, wonderful price point and versatility.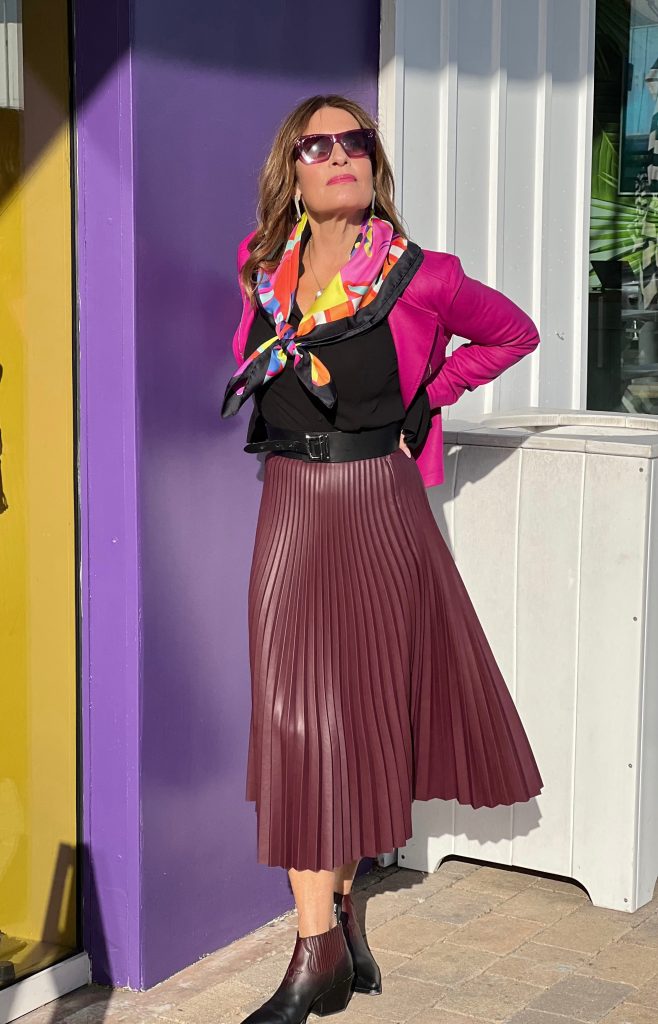 Pairing magenta with burgundy works well because both colors have some blue in them. So when I married the two pieces, it seemed a match made in heaven. You can view the Instagram reels I did here.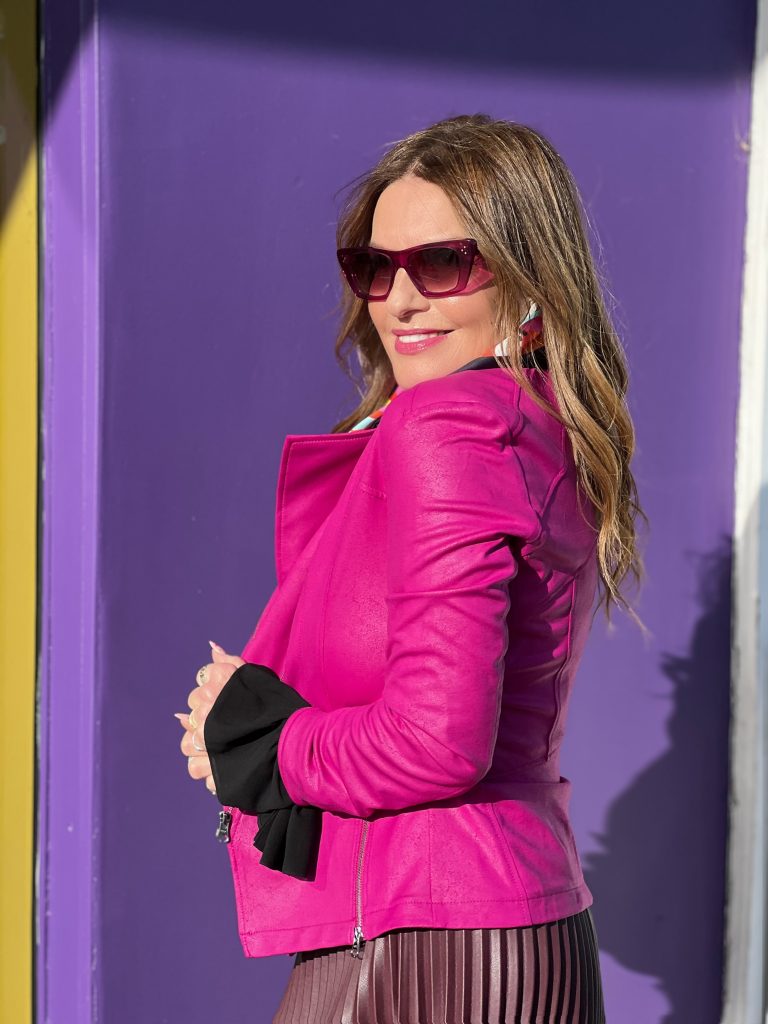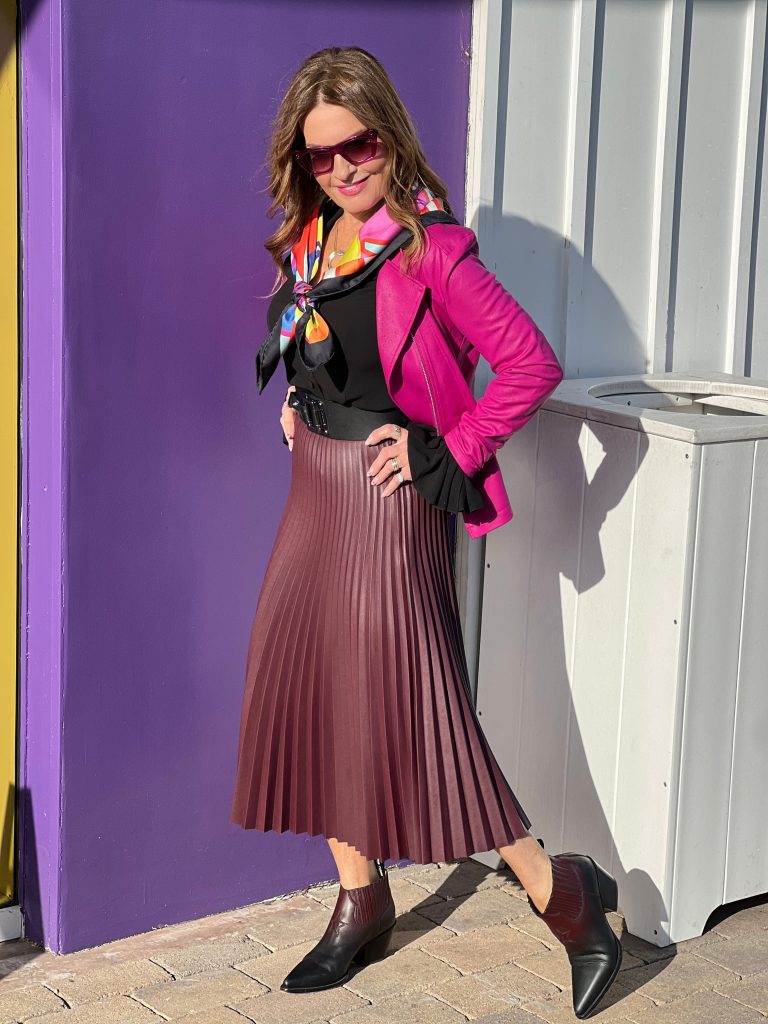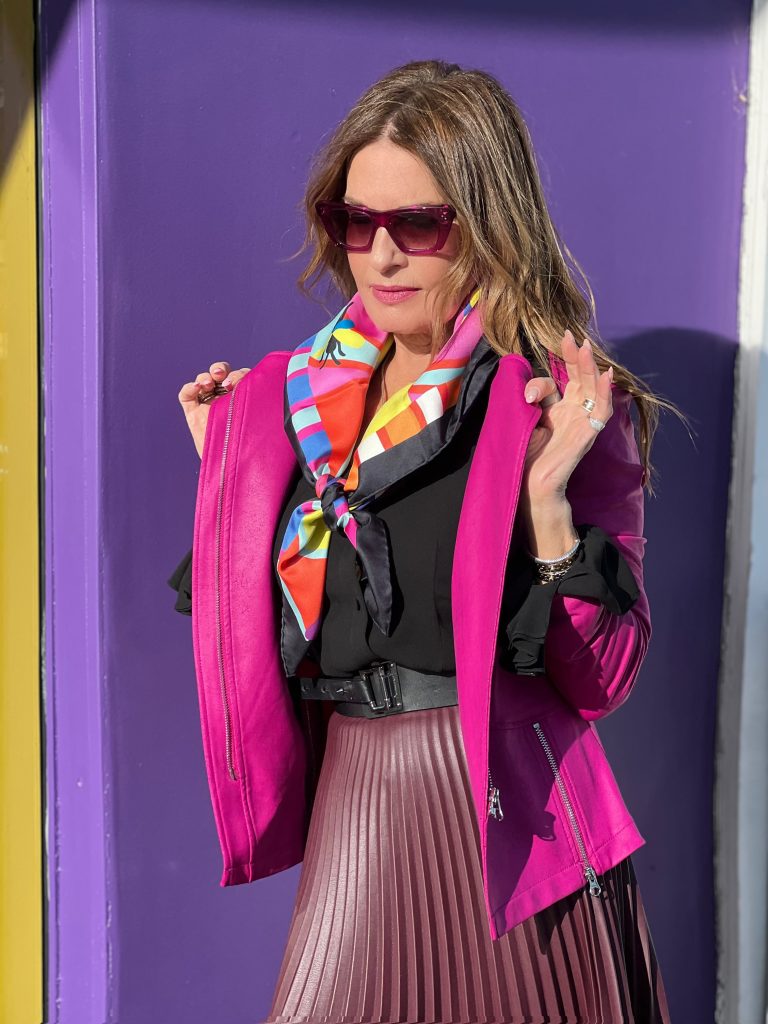 Adding this colorful scarf, which contains both magenta and burgundy, pulled the top and bottom together.
Shop The Post