The mother-daughter team of Clara and Roseann Sun Woo have done it again with this wonderful dress. This perfectly packable easy-to-wear dress is a twist on their classic turtleneck midi dress that I featured here.
I love the colors of the brush strokes of this dress, and although it is a midi length I don't think that I will shorten it. There is a certain elegance about it at this length.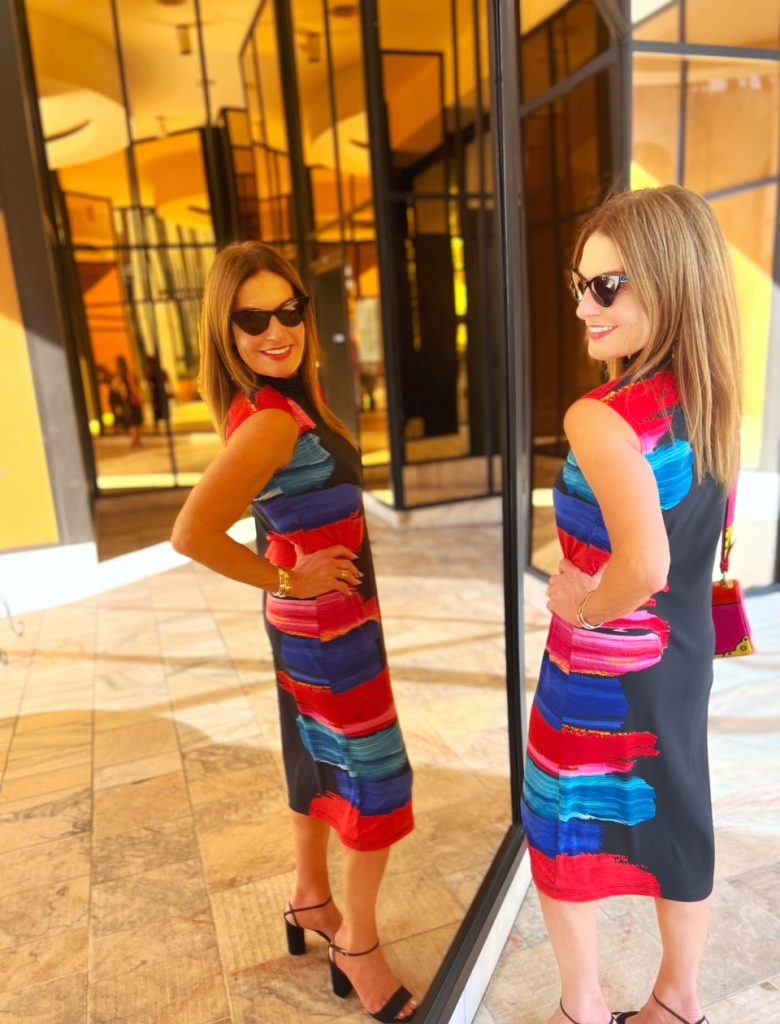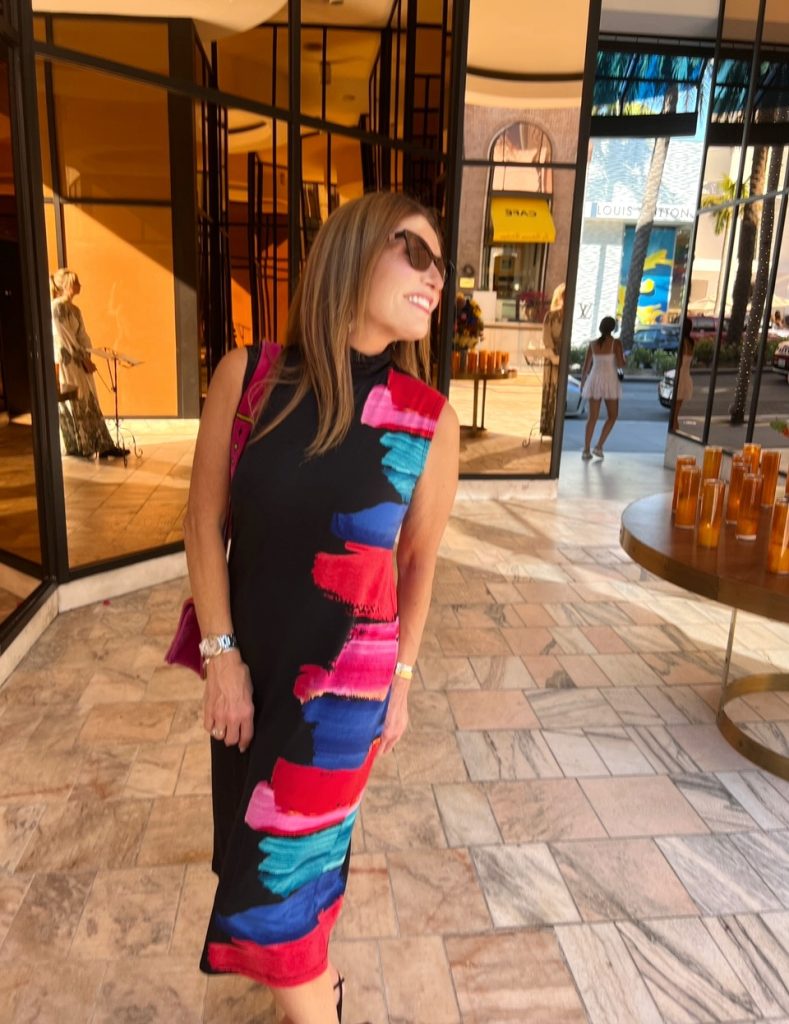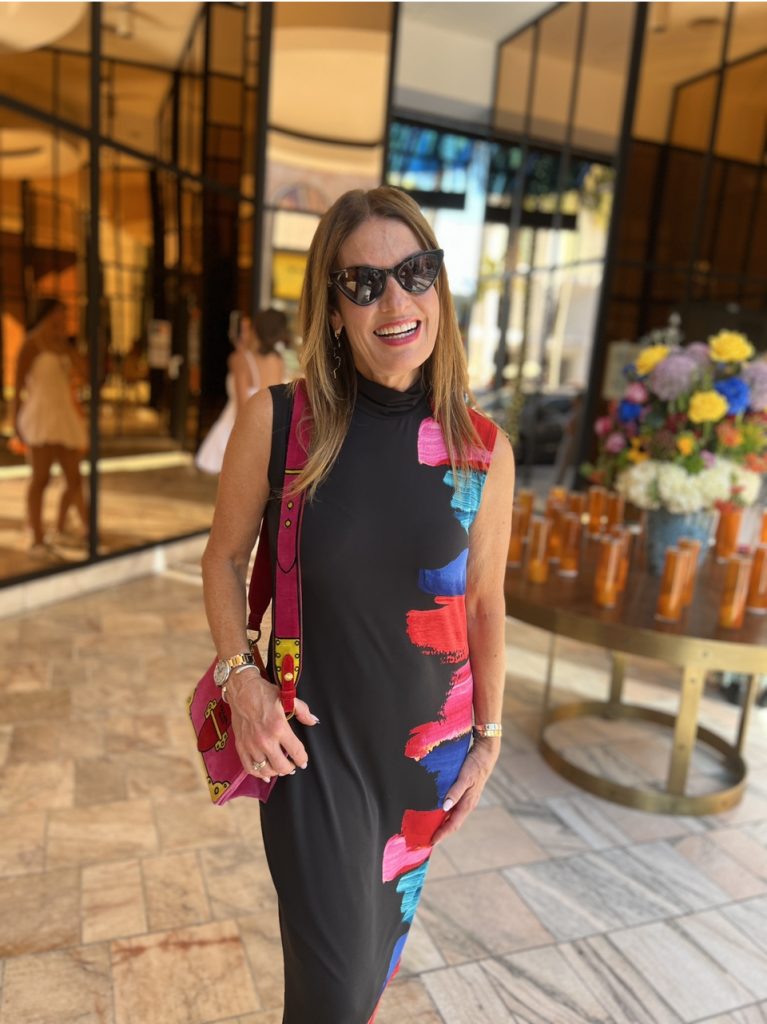 In the winter I will add boots and even sleeves to layer underneath in the form of a black long-sleeved blouse or tee. I wouldn't necessarily add a sweater, for fear that it would hide the brush strokes.
To order this or anything from the Clara Sun Woo collection, click here and use my discount code Lesley10.