I have finally found the perfect little black dress! The search is over because this one checks off all the boxes. It is crease-proof, lightweight, can be layered, is season-less, travels beautifully, and can go from day to night in the blink of a…heel!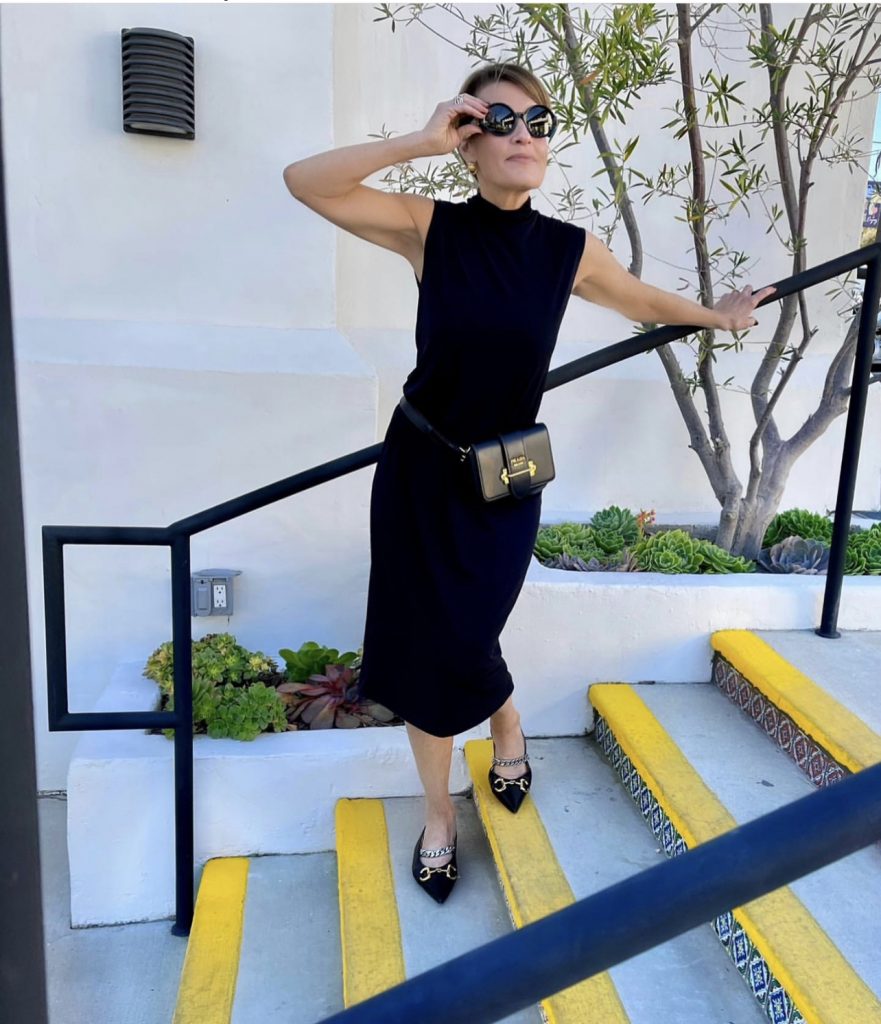 I discovered this brand when I saw a fellow influencer modeling a "liquid leather" jacket. I then spotted both Kathie Lee Gifford and Hoda Kotb wearing theirs as well. No more than one week later, the company reached out to me to become a brand ambassador and sent me the liquid leather jacket which I blogged about HERE. I am enormously honored to be associated with this brand, a mother-daughter design team, a story of immigrants living the "American dream," has impacted me greatly.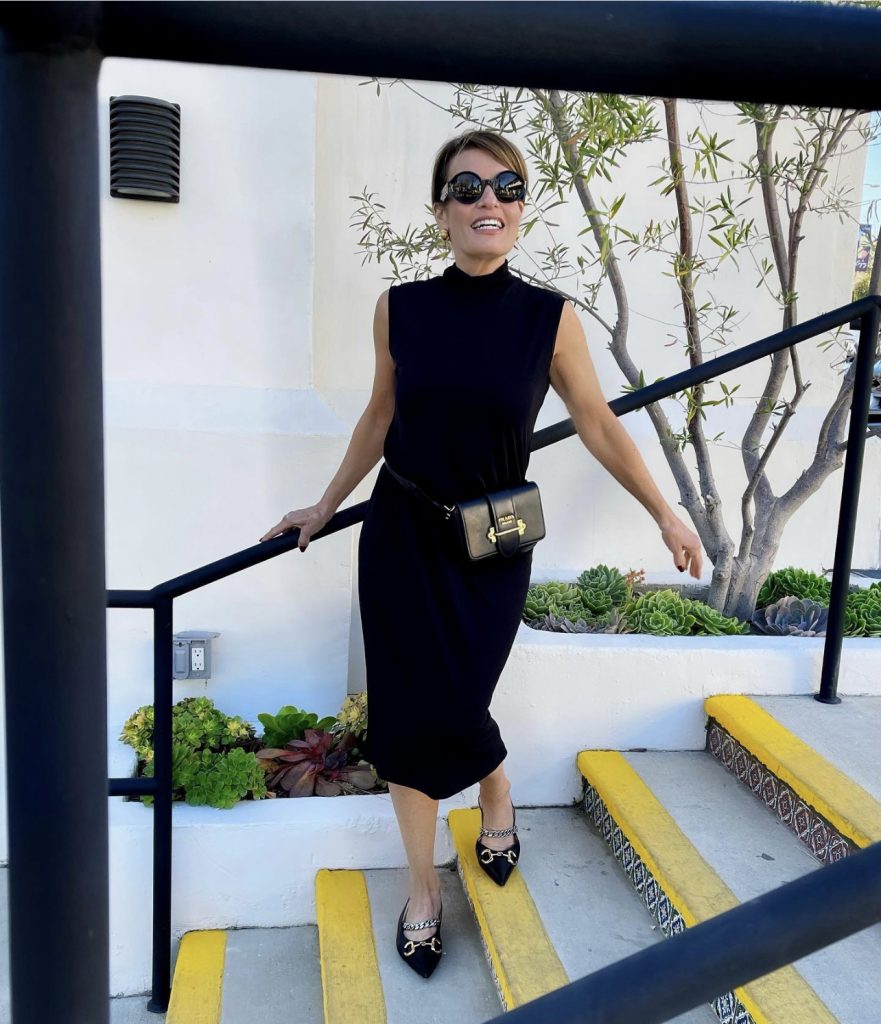 Back to this versatile LBD. The shape is a chic sheath with a mock turtleneck that is incredibly flattering. Adding my Prada belt bag elevates this daytime look and is perfect for travel or running errands. It also provides me with a cool way of defining my waist. These slingback kitten heels provide the perfect pairing for this chic look. I am thinking of shortening the length of the dress to the knee since at 5'3, I think it will be more proportionate at a shorter length.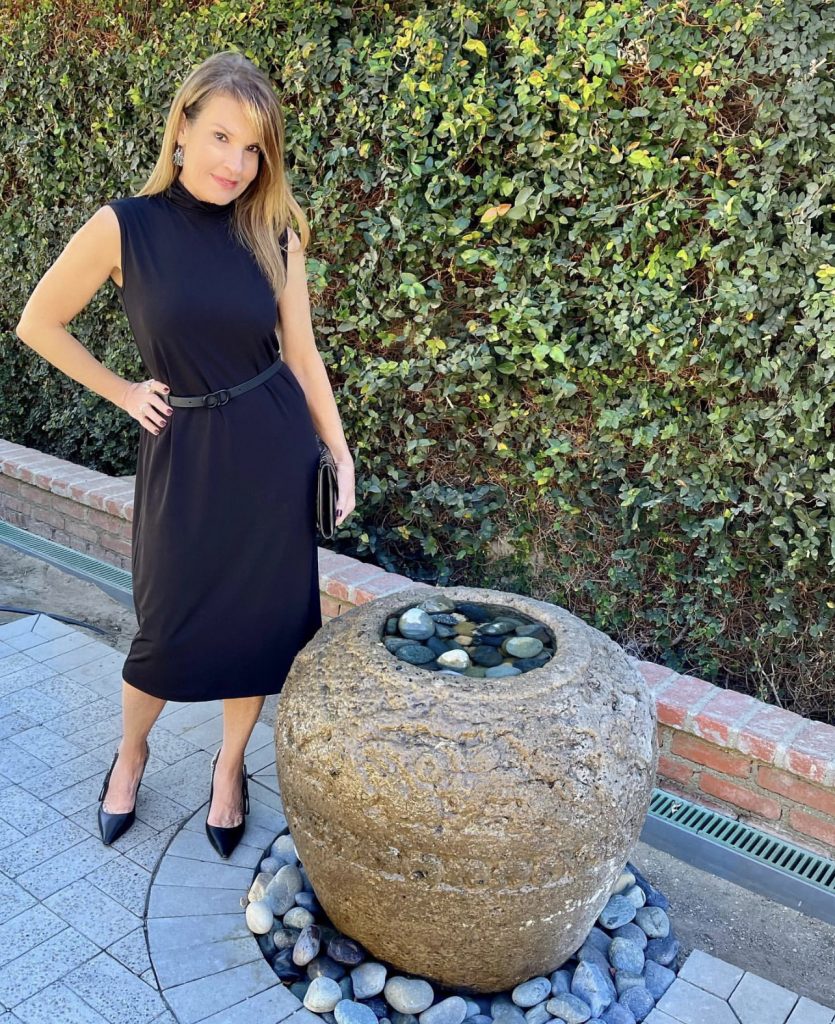 Taking it out for a night on the town is easy by adding the right accessories. Here I added my J'adior slingbacks, an Alaia clutch, and fabulous earrings. I also belted the dress with a thin black leather (Dior) belt to define my waist.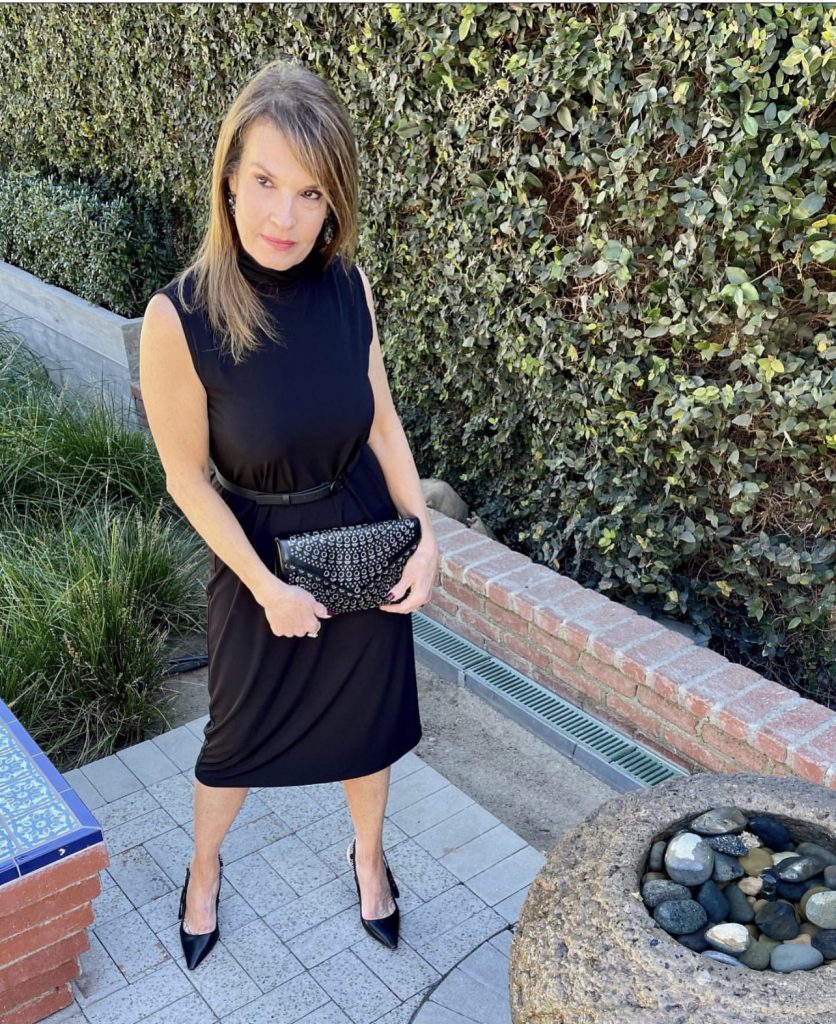 I cannot tell you how many compliments I received just in the modeling of this dress at The Malibu Country Mart. That alone was proof of the appeal of this dress. The fabric drapes beautifully and does not crease at all.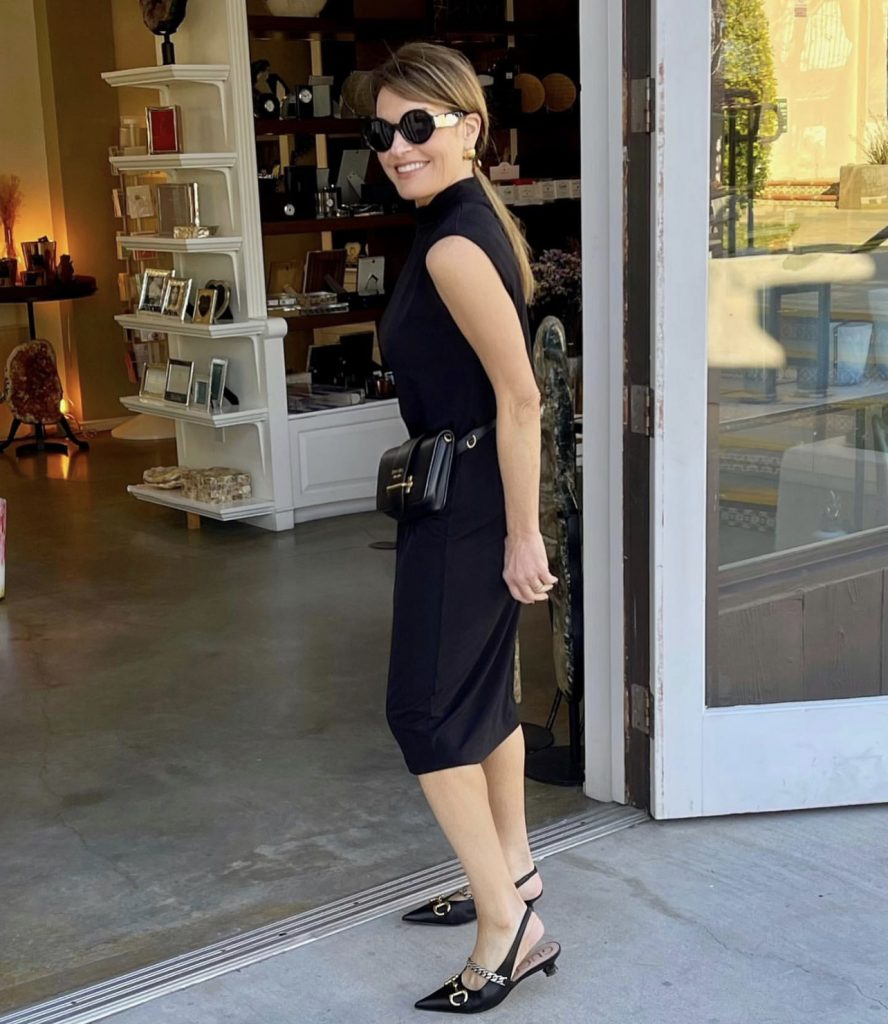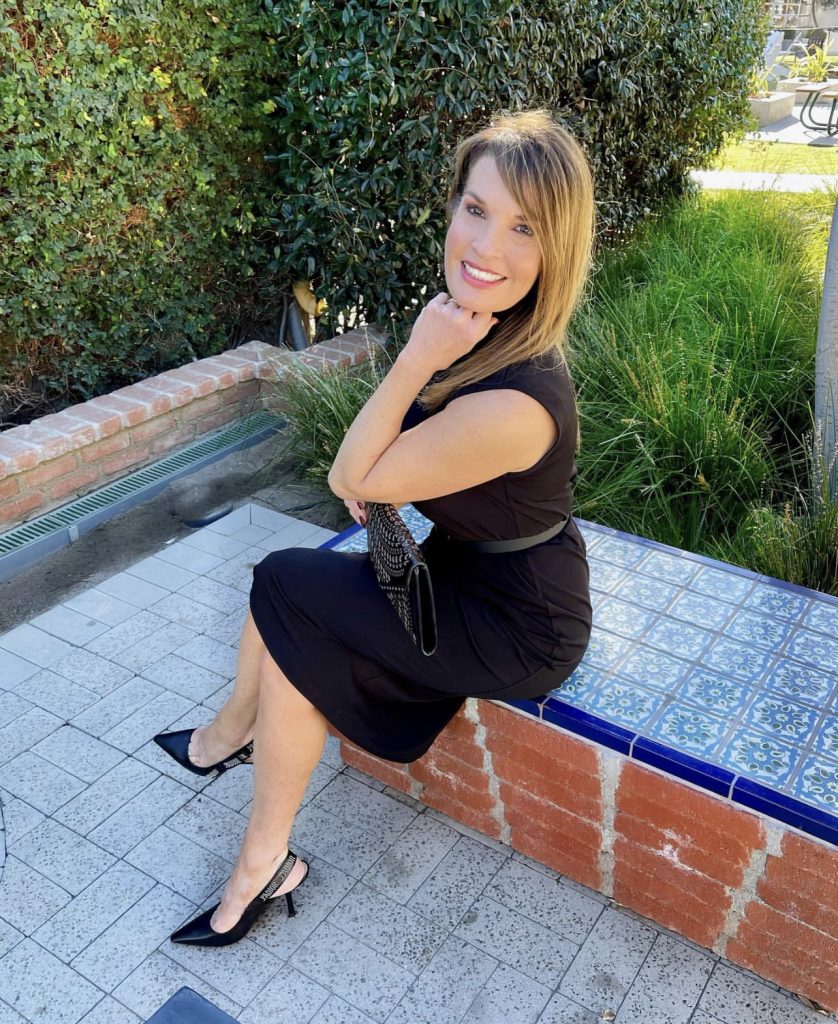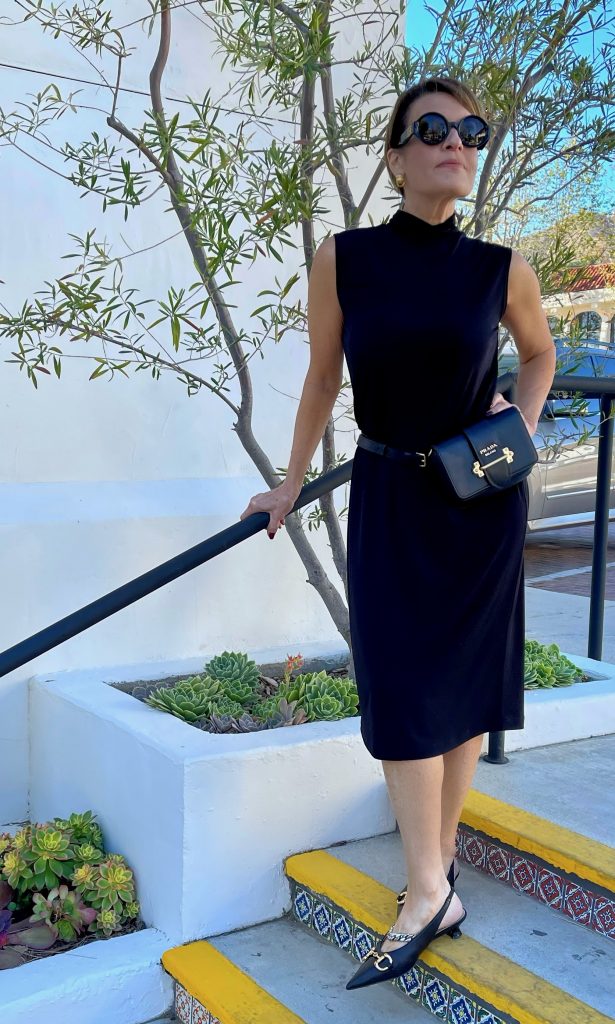 I am head over heels for this dress and for anything by this dynamic mother-daughter team. please peruse their website and use my discount code Lesley15. You'll be glad that you did!