If ever there was a beauty tool that could be called a "magic wand," this one is it! Meet SolaWave, my new best friend!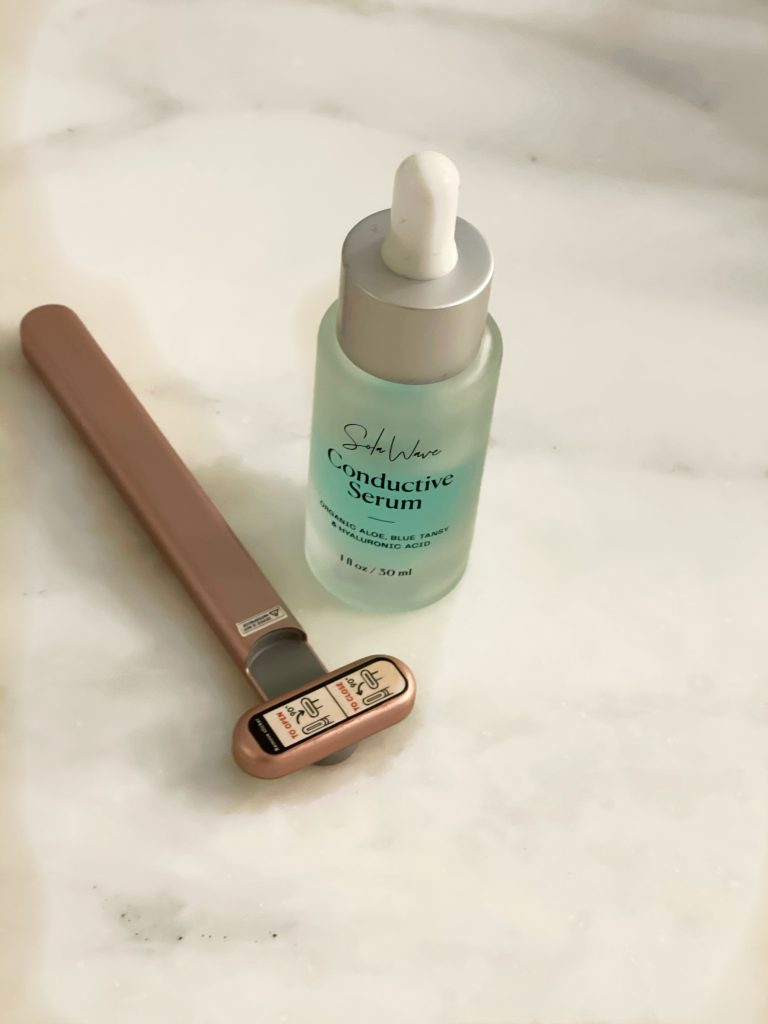 This one little tool uses four facial technologies to give your skin results quickly. I use the wand for 5 minutes, 5 times a week. It is completely painless… in fact, it feels great. The warm vibrations are quite relaxing, and the visualizing I do while my eyes are closed seems to be working. I have noticed a tightening in the lower part of my face, and my under-eye area, (which I loathe), is becoming less puffy; this can only be attributed to the SolaWave since it is the newest addition to my skincare routine.
So how does it work?
The SolaWave wand features the following:
Microcurrents: a form of electrical stimulation that penetrates the subcutaneous tissue and facial muscles… hence the noticeable tightening effect that I have experienced.
Therapeutic Warmth: I love this feature as I find it tremendously relaxing while it promotes blood circulation. It reduces edema, especially under the eye, a target area for me. The warmth also assists in the deeper penetration of my serums and moisturizers, allowing them to work more efficiently.
Red Light Therapy: There is a visible red LED light; this helps to deeply rejuvenate the skin and improve vibrance. I also find it to be extremely relaxing; knowing that over time this light can reduce the appearance of wrinkles, is very reassuring for me. It also reduces acne marks.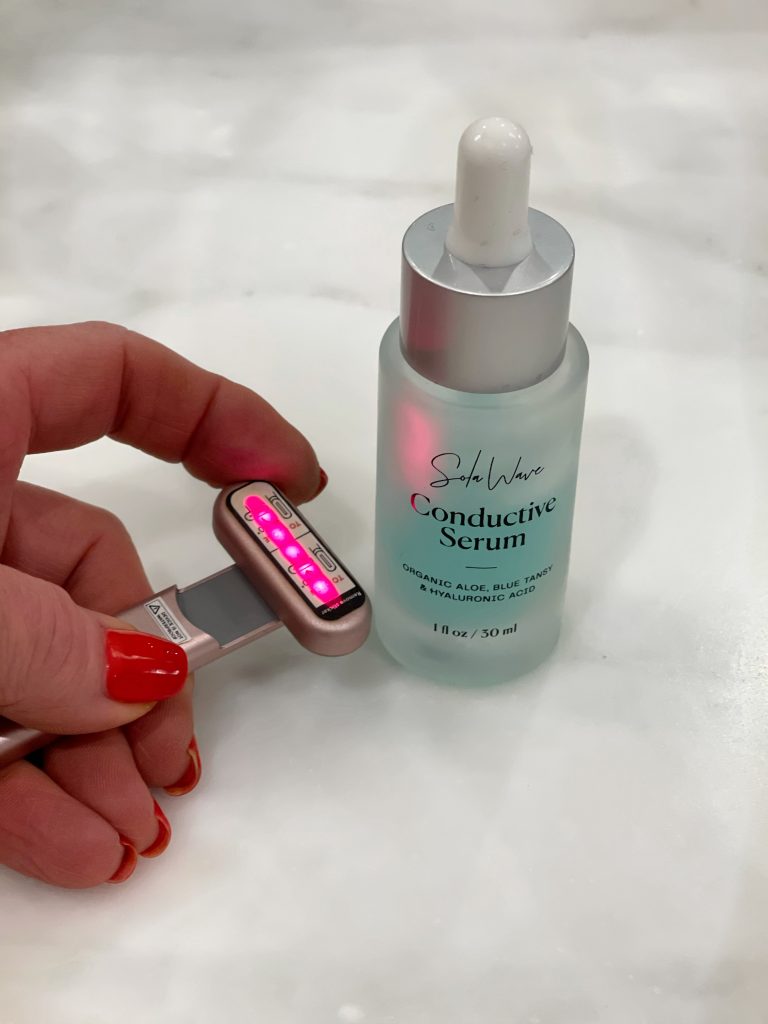 This wand is easy to use and you can use the SolaWave Conductive Serum, or any serum of your choice. I use theirs because I like a combination of the Blue Tansy and Hyaluronic Acid and Aloe Vera combination. It also provides a smooth gliding surface for the wand.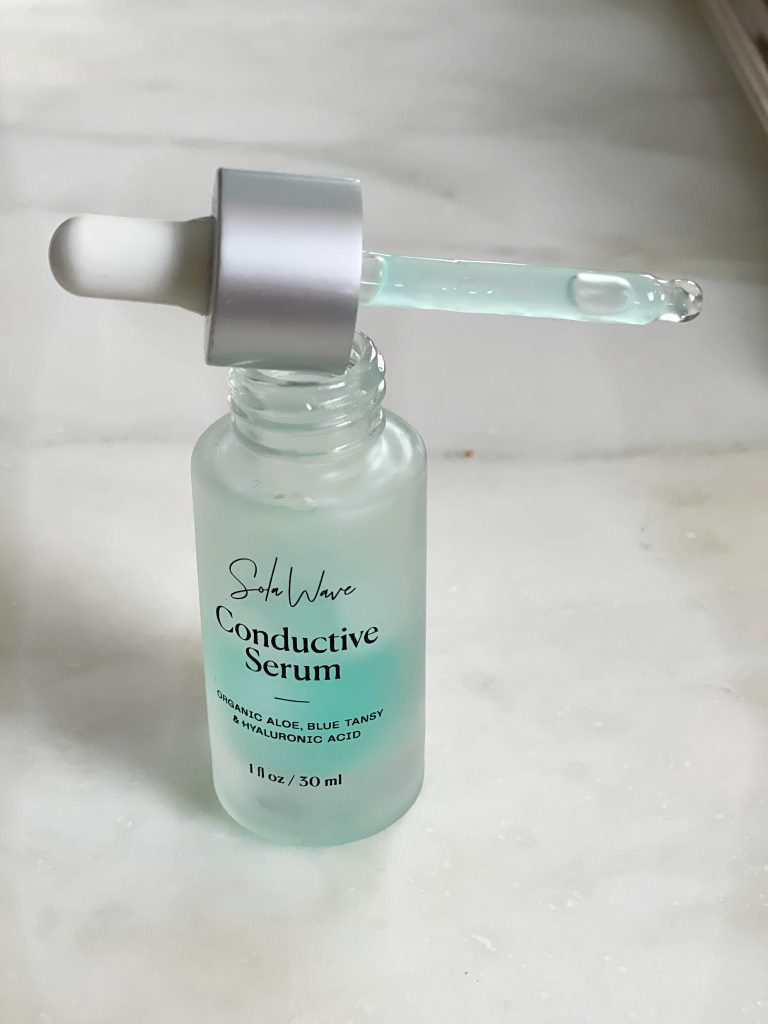 I love a tool that delivers sonic vibrations; it is the sonic vibration that temporarily lifts and de-puffs the skin while promoting blood circulation.
I am addicted to this wand and I am confident that you are going to love it as well. Should you choose to order it, please make sure that you use my code Fabulesley for 10% off. Order this magic wand HERE.