Here is an exceptionally delicious and nutritious way to get your antioxidants. It is a variation on my chocolate bark, but with less dried fruit and nuts, hence a bit healthier and lighter, especially after a heavy meal. I am choosing to serve this treat instead of other richer desserts this Passover, and I am betting that this will be a keeper for years to come.
Ingredients:
12 oz. of good dark chocolate chopped or 1 bag of dark chocolate chips (62% cocoa or more)
1/2 pint of strawberries, sliced into 1/4 inch thickness
1 cup of unsalted roasted pistachios
Directions:
Slice the strawberries and place them on a parchment-lined baking sheet.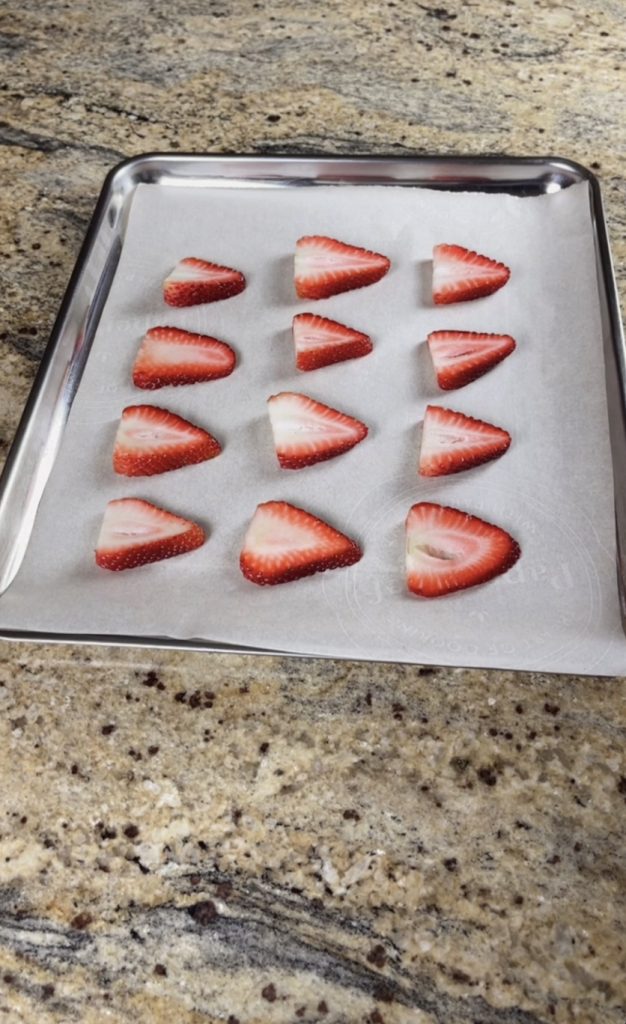 2. Dehydrate in Air Fryer at 200 °F for 30 minutes or in regular oven for 1 hour flipping every 15 minutes… this is why I love the air fryer!
3. Meanwhile, place chocolate in a microwave-safe bowl and melt in the microwave for 1 minute 30 seconds -2 minutes, depending on your microwave. Once melted, spread onto a baking sheet.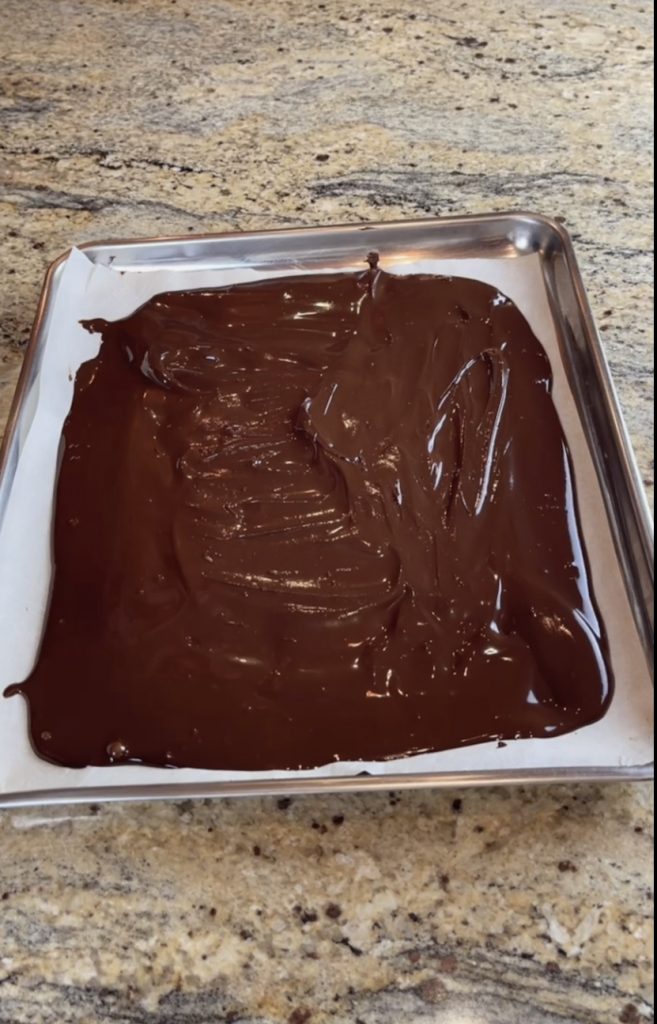 4. Add the strawberries and sprinkle in between with pistachios.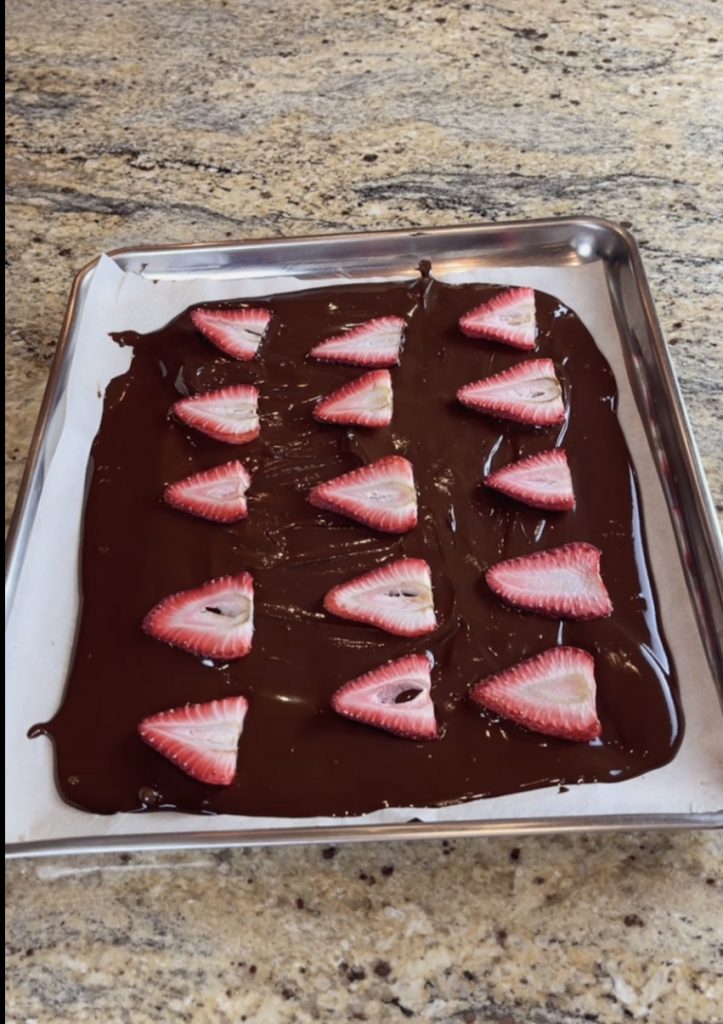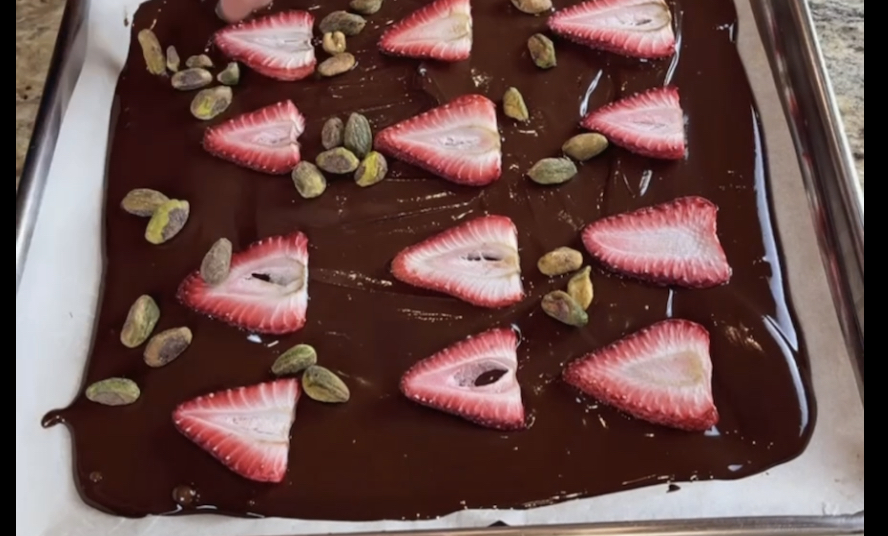 5. Place in freezer for at least 15 minutes; remove and slice into squares.