Meet my friend Nora Minassian, founder of Jacket Society. I met Nora back in 2017 when we were paired together for an Instagram "Follow Friday," an offspring of the midlife influencer group that I joined that year. I discovered Nora to be smart, sweet, and chic, with impeccable style and a body that could model anything.
Nora is a Persian Armenian who came to America when she was in her teens. She studied fashion at Otis School of Design and later worked in wholesale fashion and apparel, for some well-known brands such as Carole Little and Johnny Waas. Nora also returned to her alma mater, Otis, to teach design.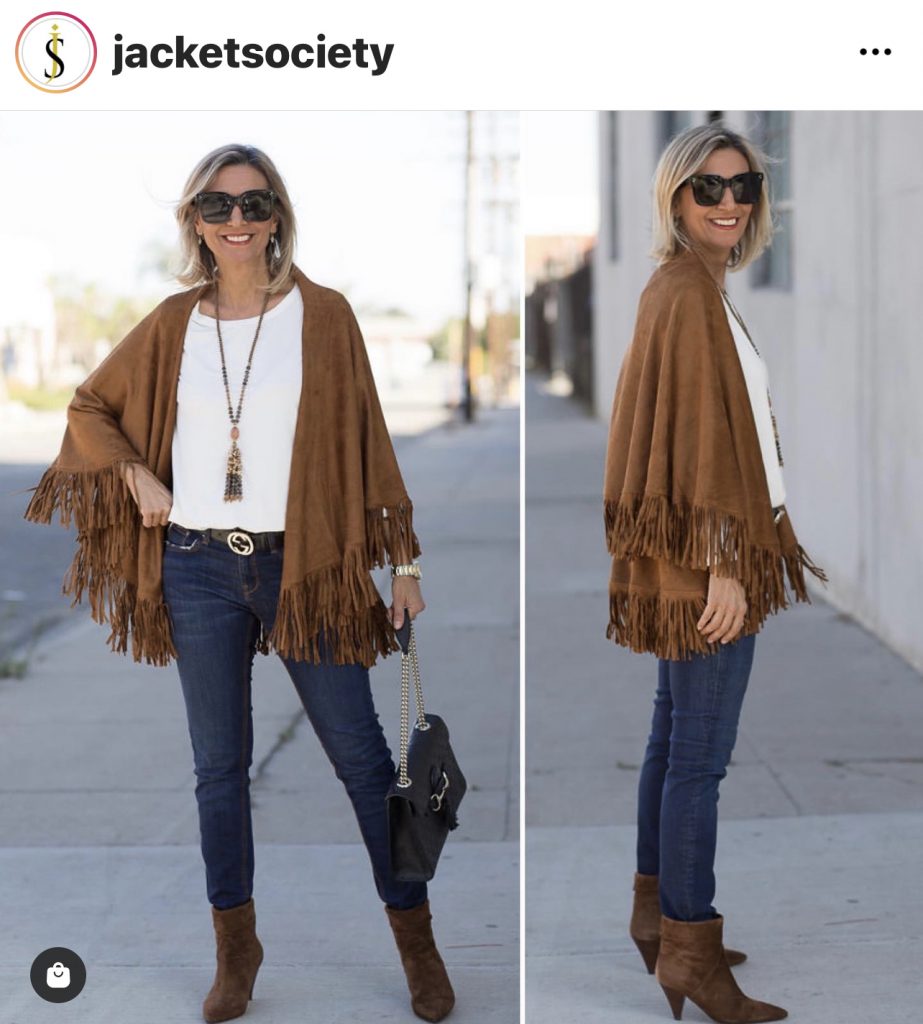 Although Nora worked as a designer, one skill in which she felt that she was lacking, was marketing. And since she found the industry to be far too cutthroat and competitive for her, she was never keen on having her own label.
And so seven years ago, she began blogging…(sound familiar?) which also included personal styling. She would explain to her clients that a jacket was the one essential item in every woman's wardrobe, as it completes the look of an outfit.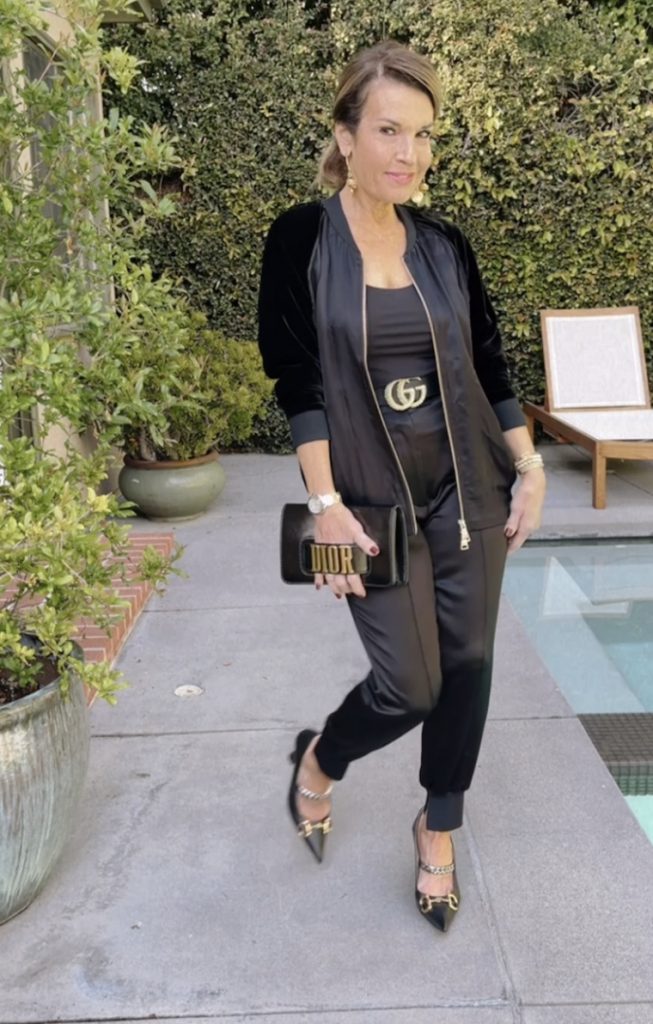 People would inquire as to where she got all of her fabulous jackets. The truth was that she had many contacts in the wholesale clothing business that had locations in Downtown Los Angeles. She was getting so many requests, that she decided to try her hand at selling 15-20 jackets and see how it went.
The rest, as they say, is history, and "Jacket Society" was born. She has a large list of clients because her jackets and accessories, (she has beautiful scarves, jewelry, and belts), are fabulous and her prices are perfect! Nora ships throughout the U.S and Canada. I encourage you to visit Nora's website HERE and use my code Lesley15 to save on these already low prices items. I put my name behind this brand because anything that is of high quality yet affordable, is a true find. And Jacket Society is what you and I have been looking for for quite a while!