When Clara Sunwoo emigrated to the United States from South Korea, she probably never dreamed that she and her daughter, Roseann, would head up a successful fashion line. But that is the inspiring story behind Clara Sunwoo clothing, of which I have become a huge fan. Clara moved to the U.S. in 1975 and worked as a seamstress in NYC before she and her husband opened their own boutique. As a young girl, Roseann Sunwoo accompanied her mother to the garment and fabric districts of NY and watched her work with clients at their clothing store. After graduating from NYU with a degree in English and Writing, she proposed the idea of starting their own fashion line, and not much later, Clara Sun Woo was launched. Their inspiration is derived from the women and life that they observe on the streets of New York City. As they describe it, "people are living art." Much hard work and effort went into the success of this line, and the relationships they created at trade shows, paid off. Their clothing can be found in boutiques across the country and, of course, online at
ClaraSunWoo.com.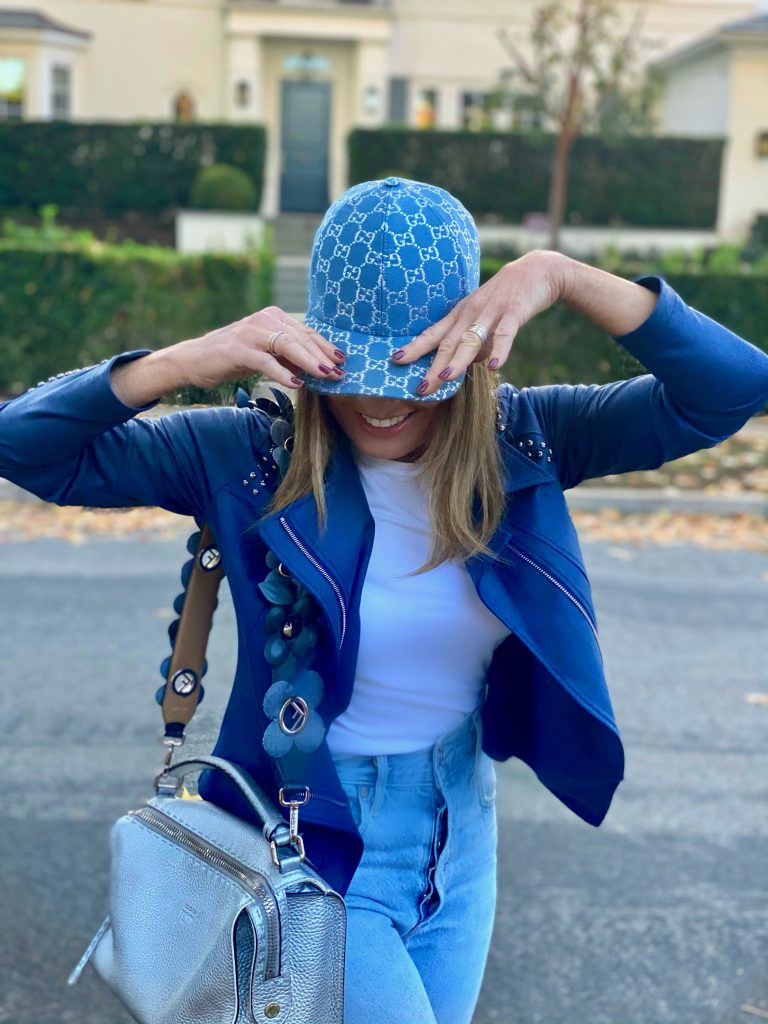 I was particularly intrigued by this jacket, which they call "liquid leather." Completely made of knit, this unique fabric looks and feels like leather, but it is "faux" from real! Liquid Leather is the trademarked name given to this fabric and unique to Clara Sun Woo. Known as the 'modern cardigan," and unlike its leather look-alike, this jacket can be easily rolled or folded into a bag; the fabric is washable and wrinkle-free, making it a perfect travel piece. It is soft, pliable, and most importantly, comfortable!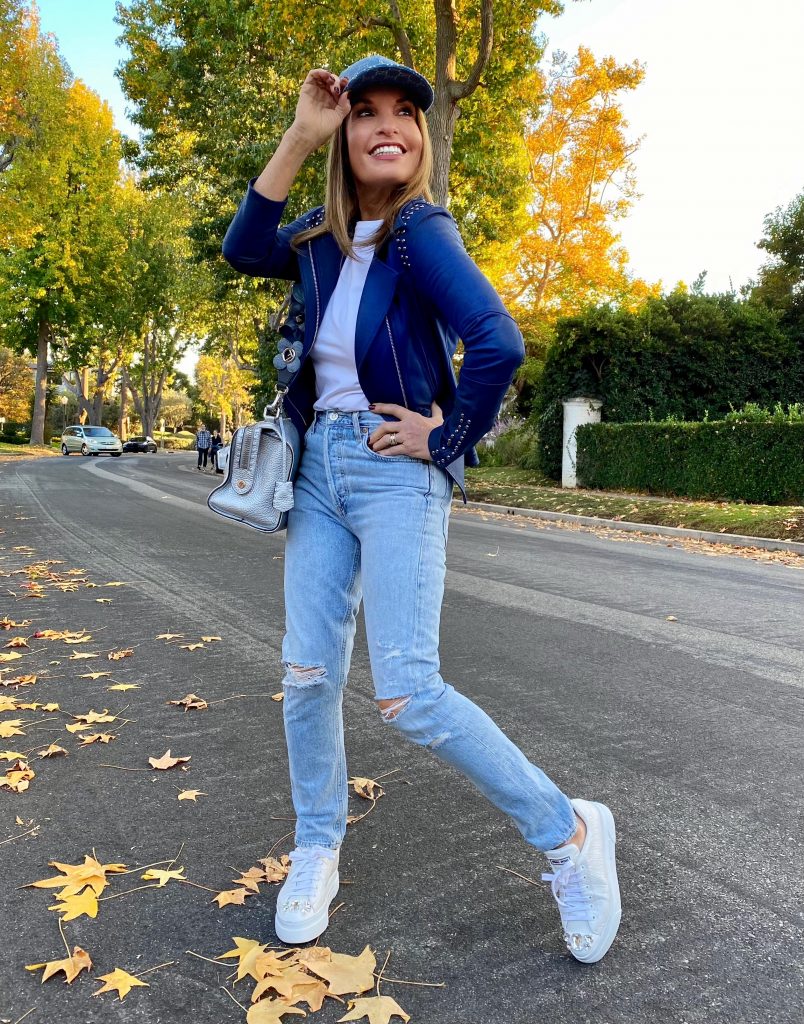 What I love most about this jacket is that it feels ageless and timeless. I could have paired it easily with a pair of black trousers, or over a little black dress. But today, I decided to pair it with my deconstructed A Golde jeans, a white tee, white Miu Miu sneakers, and a Gucci baseball cap to give it a playful and youthful appeal.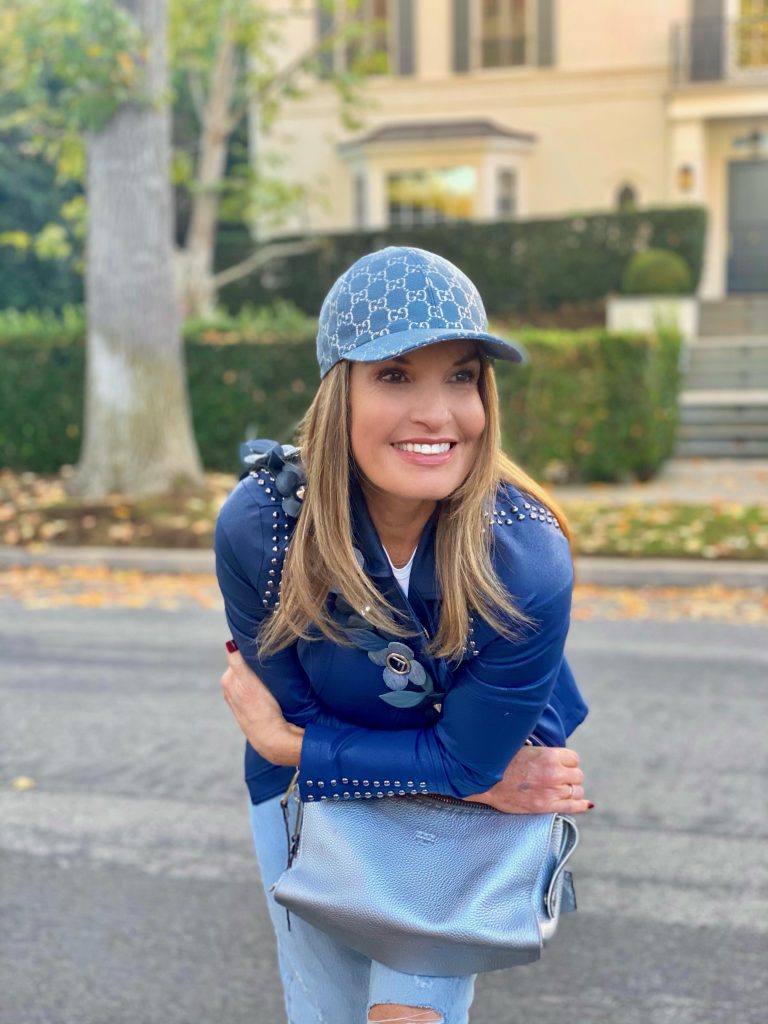 Soft, pliable, and breathable, this jacket conforms to all my movements and never feels constricting as my leather biker jackets often do. I am in love with this jacket and I give it an A++. Add this to your holiday gift list… and gift it to yourself!