I have known Melody Ahdout Godfred since she was eleven years old. At that time, she impressed me as a smart, thoughtful, sensitive girl, wise beyond her years. Her mother, Jackie Ahdout, and I became close friends soon after I moved to Los Angeles; we met in a preschool class when our sons, Yale and Danny were 3 years old. Today they are 27 and Melody, 38. Melody's accomplishments are vast; musical and artistic, Melody excelled in her studies, graduating High School (Harvard Westlake) and Law School (Loyola), at the top of her class. She is married to Aaron Godfred (I was one of the last people on the dance floor that night!) and is the mother of three: 8-year-old twin daughters, Stella and Violet, and a 2-year-old son, Teddy. Her path as a poet and author (Melody's first book, "The Agency" is a Hollywood story page-turner!), has not been a direct one, although she has been writing since she was a child.
Upon graduating from Law School, Melody landed a job in one of the most prestigious entertainment law offices, Glaser Weil. Yet she felt that the pursuit of a career as a lawyer misaligned with her essence. It is that very "essence" to which we are drawn. She is a paradox of sorts; her calm demeanor belies her effervescent personality. Her carefree attitude belies an intensity with which she pursues her dreams. Yet all that has been so perfectly captured in her book, "Self Love Poetry." This brilliant book of poems is a meticulous confluence of Melody's personal affirmations and denials, resulting in deep, resonant truths to which we can all relate. Melody ultimately left the law in pursuit of writing, a bold move, but one that has bore fruit in the form of self-actualization and prosperity.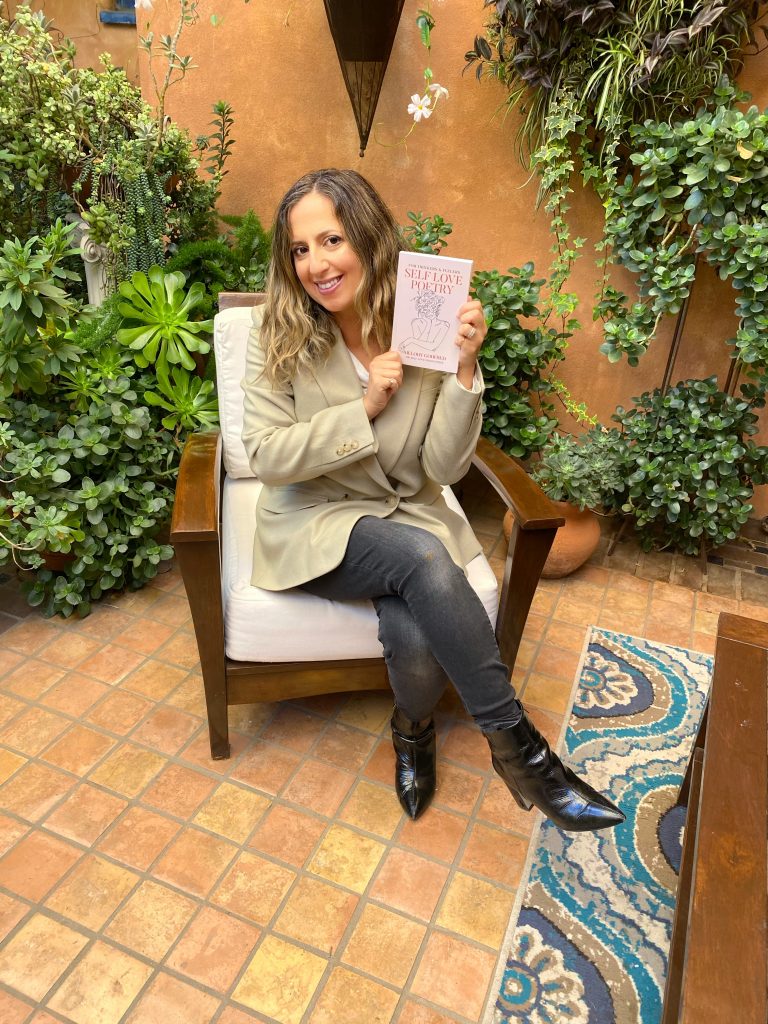 So how did this "self-love' concept come about? Melody tells me that in 2015, at the height of motherhood and part-time work as a consultant, she decided to treat herself to a new ring; one that she could wear on her pinky finger. She vowed that she would wear it as a reminder to honor herself and do things that made her feel healthy and happy. That included working out, eating healthy, seeing a therapist, and just plain having fun! This led to the launch of her website, "Fred and Far," a movement devoted to self-love.
When you sign up on her website, you have the option of purchasing a pinky ring, (although it is not mandatory), so that you, too, can make the commitment to honor yourself and "commit to making this a daily habit and not a luxury." Soon after Melody began wearing her pinky ring, she felt the inner and outer transformation. Melody has empowered women from over 40 countries, all of who have made the commitment to reclaim their sense of self and happiness. I invite you to view Melody's personal message here.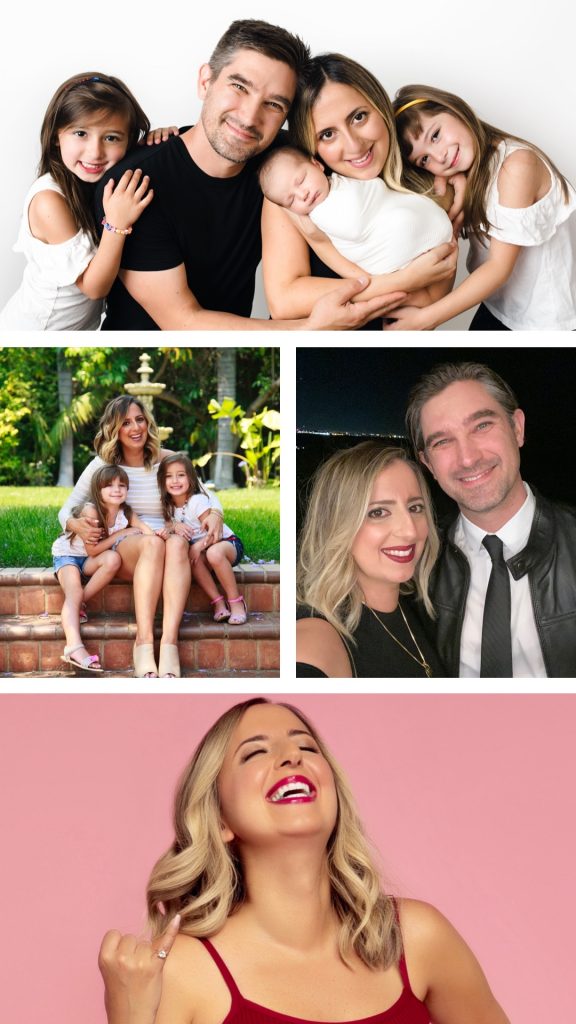 There are many self-help books on the market; those that claim to help you get rich fast, repurpose your life, streamline your existence, and live life happily ever after. This book is NOT that. This is a book that takes you on a journey of your own successes and failures. It is a book that resonates with young and old because Melody's poetry is both ageless and timeless. All 200 poems are printed as 100 pairs, with messages for left-brain thinkers and right brain feelers. The result of this division is to adjoin both the right and left brain so that you experience the message as a whole. Brilliant, right?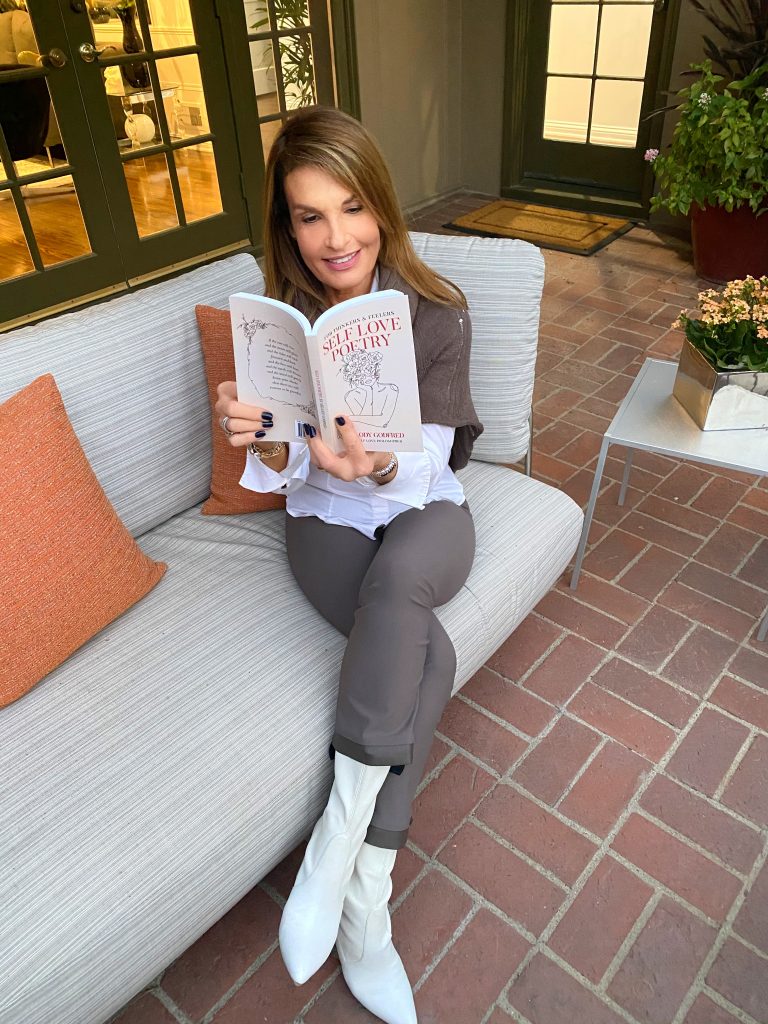 As I tore through this book, I left post-it notes on pages that echoed my beliefs and feelings. Not surprisingly, I have most of the book flagged! There are so many phrases, poems, and thoughts worth remarking on; yet one, in particular, has resonated with millions of people. It was chalk artist, Carry Chalk (@carrychalk), who came upon Melody's book and wrote her poem on a sidewalk. She then photographed it and posted it on Instagram.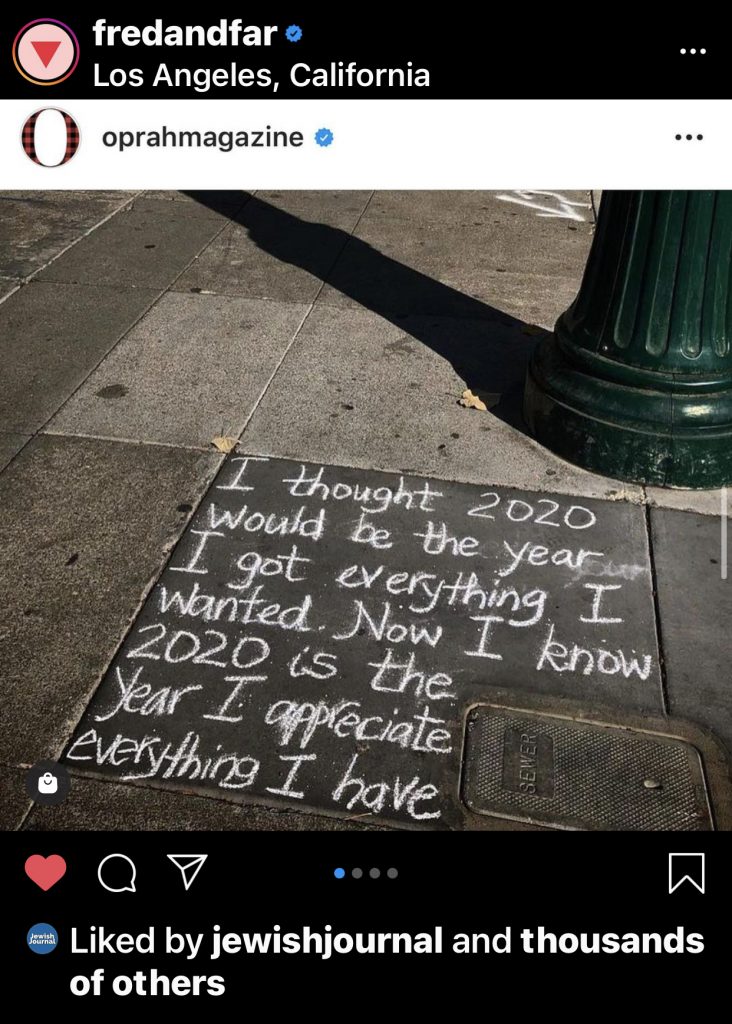 That Instagram post got to Oprah Magazine and the rest, as they say, is history. Less than a week ago, my friend Jackie, Melody's mom, asked Melody how they were going to get her book to Oprah? Melody, in her calm and self-assured way, told her mom not to worry, that Oprah would find her. And indeed she did! We all have found you, Melody! And thank goodness for that!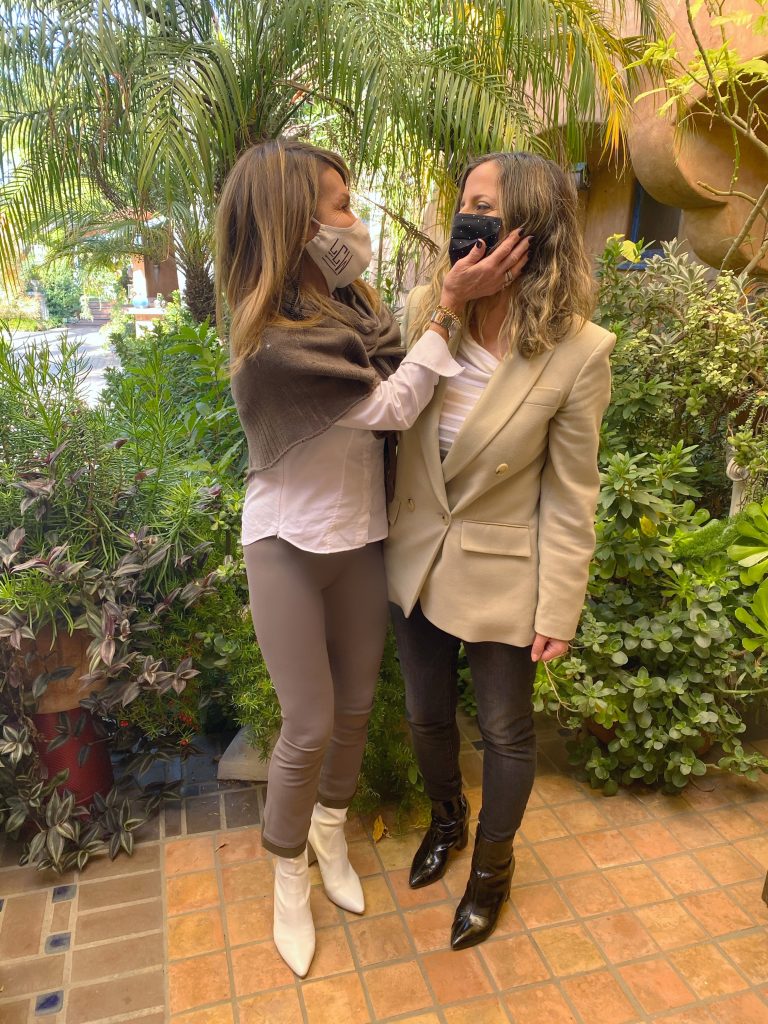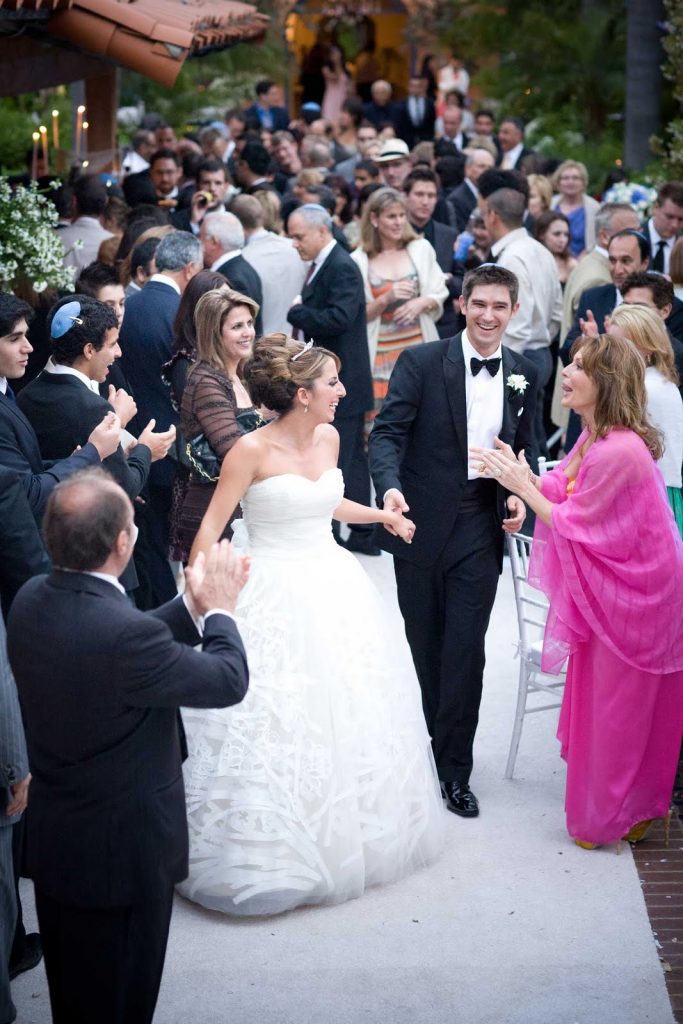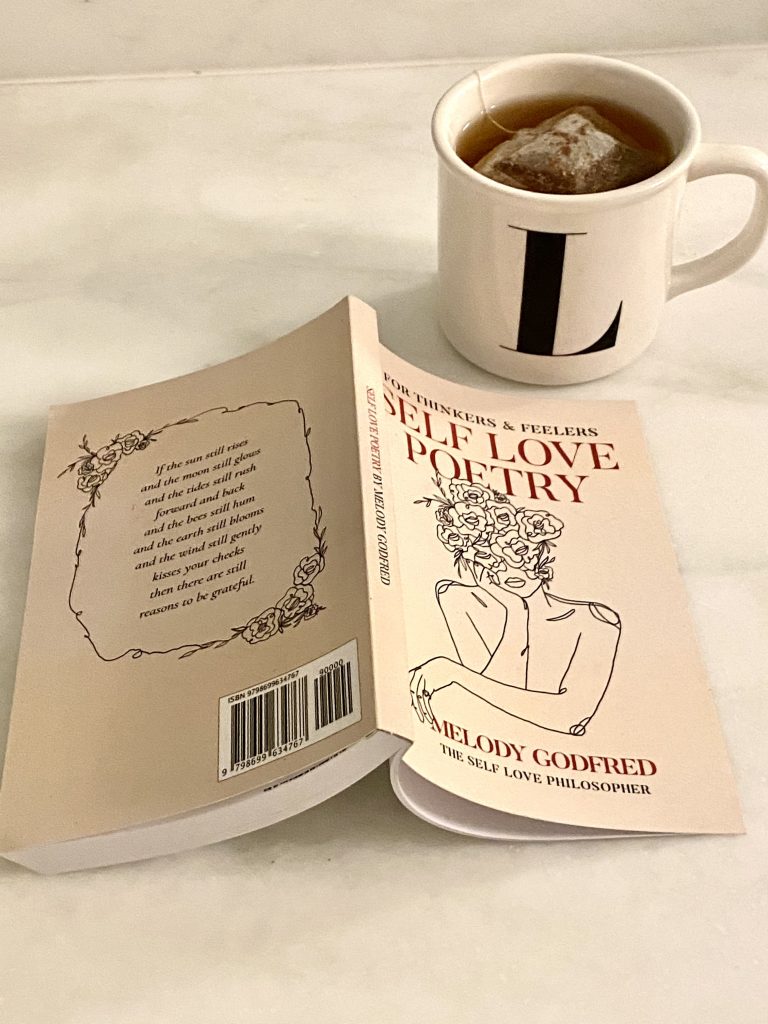 To purchase "Self Love Poetry," CLICK HERE What a fantastic holiday gift to yourself or someone you love!
To purchase Melody's novel, "The Agency," CLICK HERE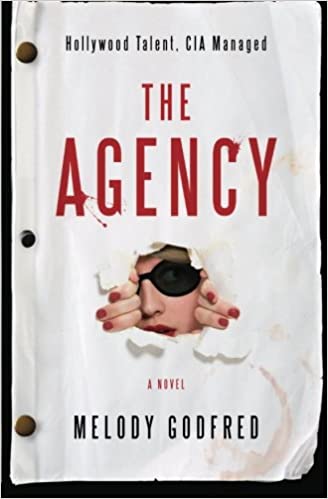 Sign up to be part of Fred and Far HERE.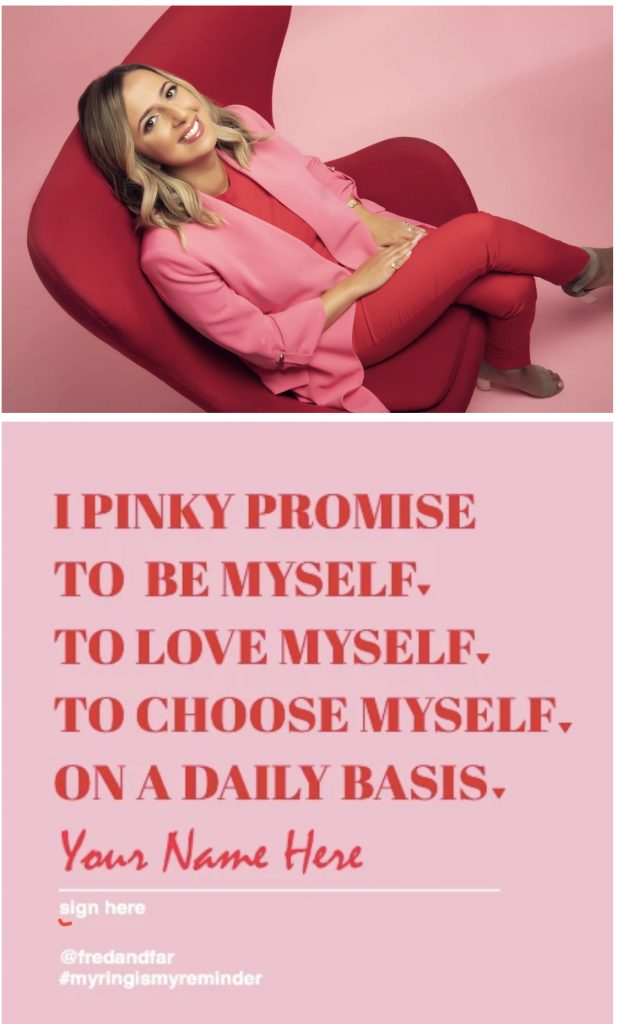 Melody Ahdout Godfred is one special lady, and I am proud and honored to have watched her grow into the incredible woman that she is today, and most especially thrilled to feature her on my blog. She embraces everything that my website stands for: women who strive to be the best versions of themselves and who live life, Fabulesley!