It all began when I received my winter Holiday gift from Grayson Shirts, for which I am a Brand Ambassador. As I unboxed my new white shirt, I noticed a travel candle in a sleek small aluminum case. I sniffed its divine fragrance and tagged the brand in my Instagram story. Little did I know that I would be partnering with this wonderful company and befriend its owner, Coco.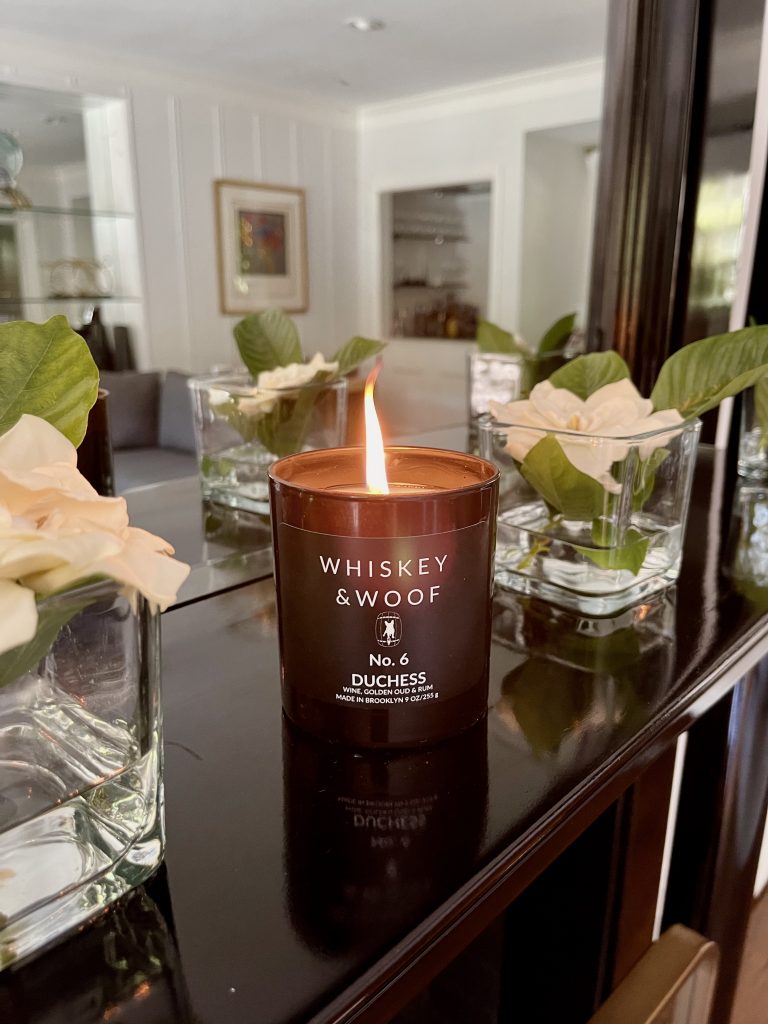 Inspired by two of Coco's favorite things, dogs and whiskey, the brand's name reflects companionship and intoxicating scents. A member of the British Bourbon Society, Coco, and her French Bulldog spent time living in London where she explored the musky scents of whiskey. Her first four candles and one unisex fragrance were the winning results of trials and testers performed on people around the globe. Each product is created from sustainable materials and contains all-natural non-toxic ingredients, such as coconut wax. All fragrances and candles are free of phthalates, Leaping Bunny certified, and hand-poured.
Whiskey and Woof gives back; direct donation and proceed campaigns in 2020 raised money for Australian Red Cross, ActBlue, The Trevor Project, Bad Ass Brooklyn, French Bulldog Village, Parley TV (to clean the ocean) as well as giveaways to encourage people to vote. I love a company that is both environmentally conscious and philanthropic; Whiskey and Woof checks both of those boxes.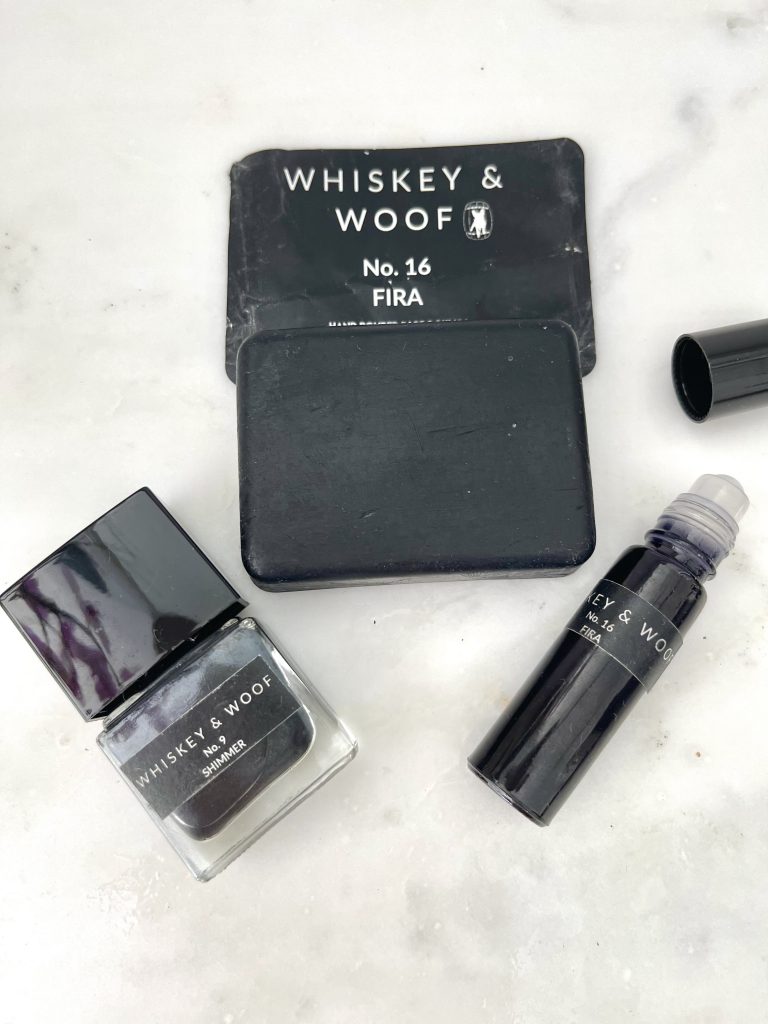 Aside from candles, Whiskey and Woof have beautiful reed diffusers whose fragrances add a sophisticated ambiance to any room in the house. The roll-on scent is light and airy, not overbearing. The biggest surprise was the nail polish collection.
Whiskey and Woof's packaging is sleek and elegant and would make wonderful gifts. What host or hostess wouldn't love to receive a candle, room spray, or reed diffuser from a company with such a charming name and sophisticated packaging. When I light my Whiskey and Woof candles or tip the reed diffusers into the oil and flip them upright, I am enveloped by a serenity that puts me at peace and enhances my mood. That's what fragrance does…it's the gift that keeps on giving! And I intend to share the gift Whiskey and Woof with you.
Use my code FABULESLEY10 on any Whiskey and Woof item.
Please view the reels I did for this wonderful company, HERE.