It's not every day that someone comes into your life, elevates in ways unimaginable, both professionally and personally. For me, that person is Sholeh Moghadam, and this is our HairStory.
Sholeh came into my life in October 2018, when I was looking for a makeup artist for my upcoming November show, "The Great Canadian Songbook." Sadly my friend, photographer, and makeup artist, Robert Raphael, passed away and I was so shell-shocked, that I kept pushing the makeup artist's idea to the back of my mind. It wasn't until I was having tea with my cousin, that the subject came up. As I complained that I needed someone to do my makeup but wasn't brave enough to just book the Glam Squad, she suggested I call Sholeh, who had recently done her hair and makeup. I called Sholeh (pronounced Shó-leh) on the spot. Miraculously, she answered her phone; she suggested that we do a trial run to see if she could create the look I was after. I had no idea that she was a talented hairstylist, nor did I know that she worked for herself doing hair at people's homes. I had been thinking of leaving my hairdresser since I was tired of the same old look and she wasn't able to give me the spark I was after. I had been wearing my hair in these blown-out curls and I felt it was beginning to look dated. There was certainly nothing wrong with it, it just grew tiresome. I also have a terrible cowlick and I didn't like the place where she parted my hair.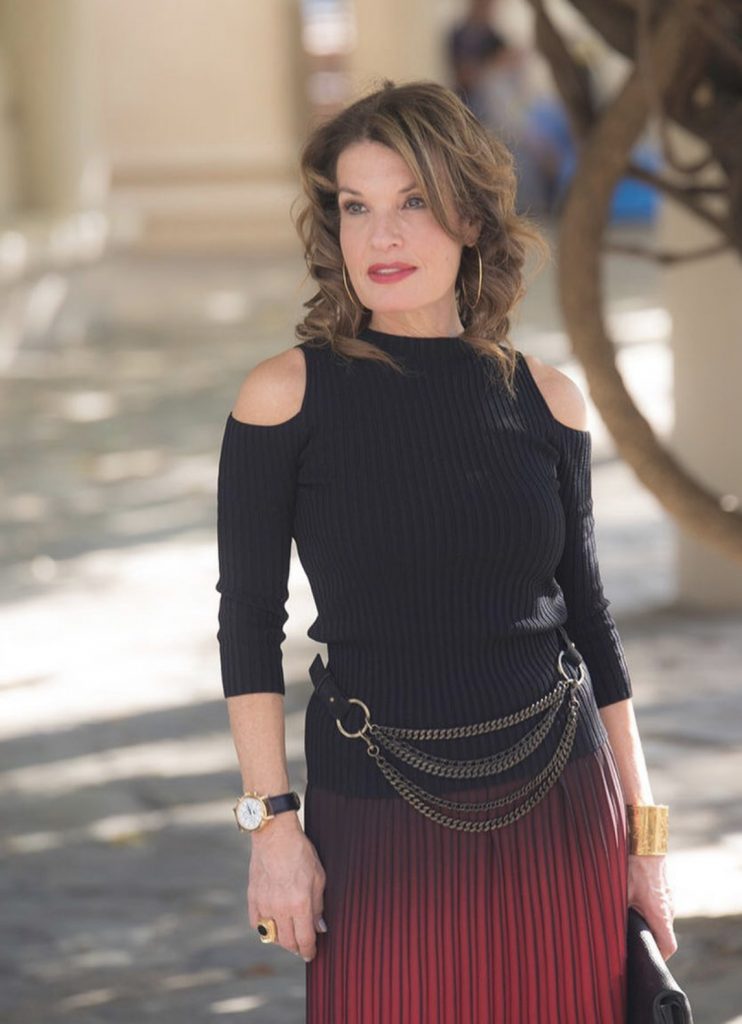 When Sholeh arrived at my house, I was struck by her beauty, sense of style and confidence. Sholeh was born in Tehran, and emigrated with her husband, Saeed, to the US in 2007. She was a law student in Tehran but left Iran before she completed her studies. After discovering that she could not transfer any of her law school credits to an American University, she followed her other passion, beauty. She graduated from Beauty and Hair school in Austin TX. Upon meeting Sholeh, I found her to be professional, yet open and friendly and we talked about hair and makeup, and then she got to work. She did not cut a strand of hair, but after hearing that I was tired of the curls, she decided to blow it poker straight and then flat iron it. Then she moved on to my makeup. I happened to be performing at an event that night, so I told her this would be the perfect opportunity to "audition" performance makeup. I told her that I wanted to resemble myself, just a more polished and heightened look. Then I decided to close my mouth and give no further direction. There was something about her quiet confidence, her own sense of style, and the way she presented that told me to let her do her thing. After she completed the look, I was blown away.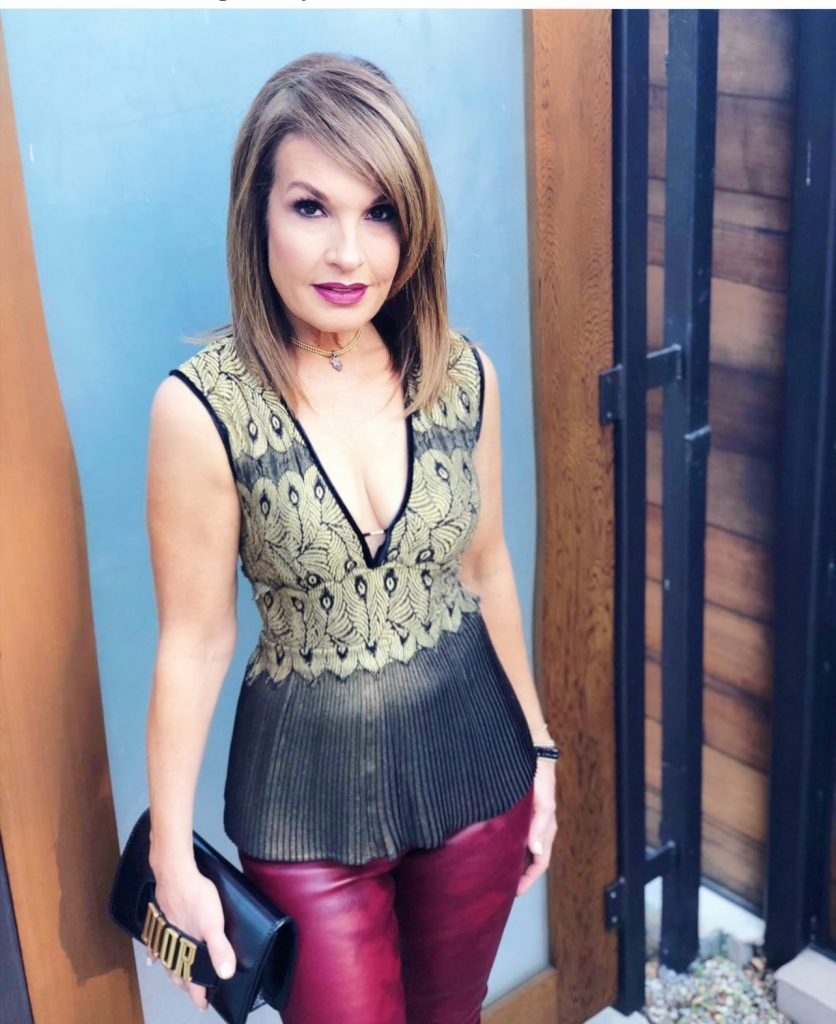 I decided right there and then, that I was moving on. Breaking up with a hairstylist is like any breakup… horrible. I made the call, explained that I had met someone new who could do my hair at the house, something that I required for my shows (all true). She said she hoped I would return to the salon, but I could tell from her voice, she knew that I would not. I felt terrible, but what can you do?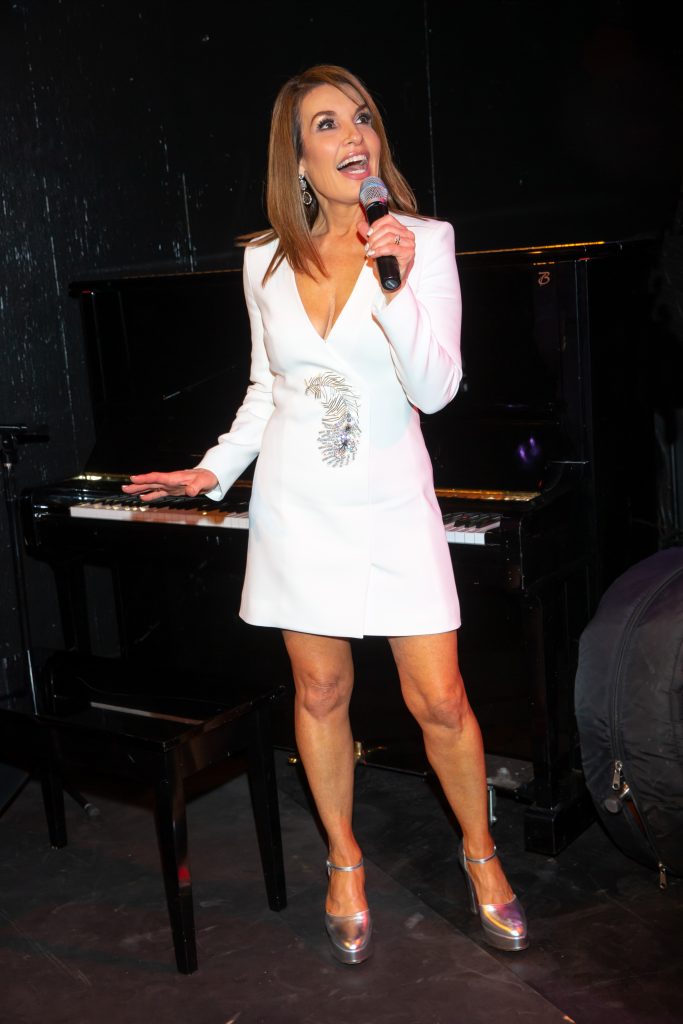 What I didn't know at the time, was how closely I would end up working with Sholeh, both as a hair and makeup person, and then later with my career as an influencer. Sholeh is very much tapped into what is au courant, she is very polished, chic, and has impeccable style and taste. She also is beautiful and tiny and can wear anything!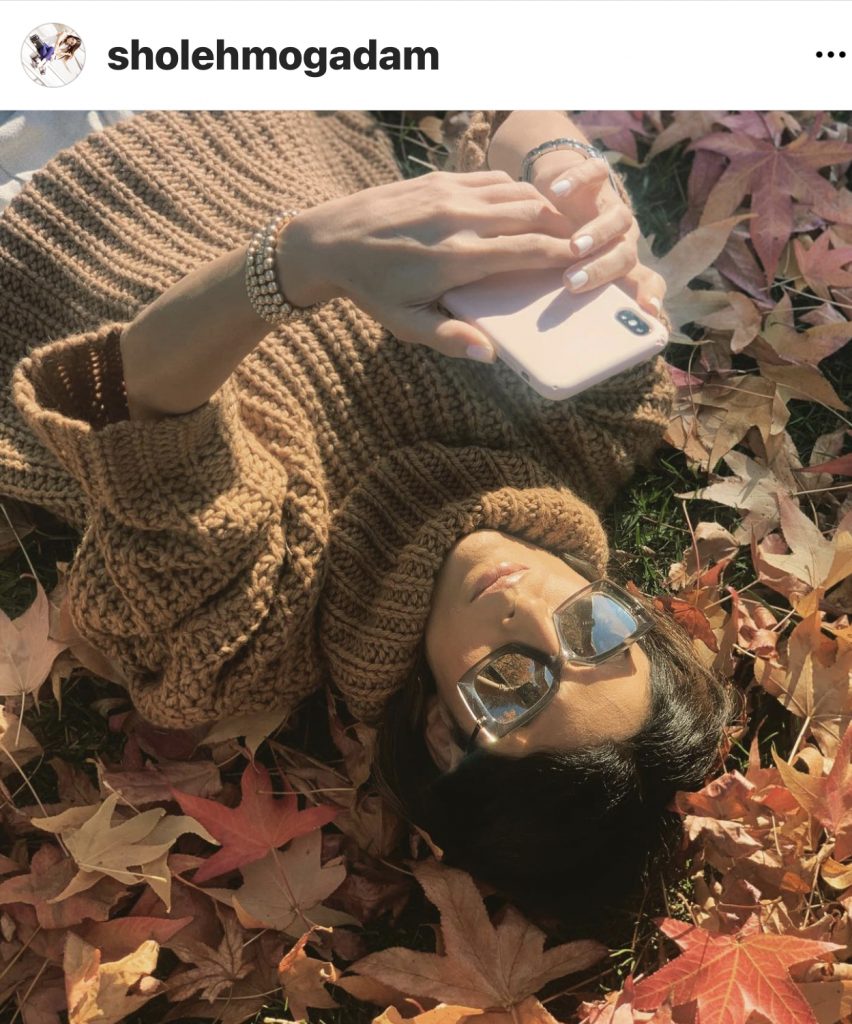 She has influenced me in terms of updating my look and made suggestions for the blog and for my IG posts and publicity shots as well.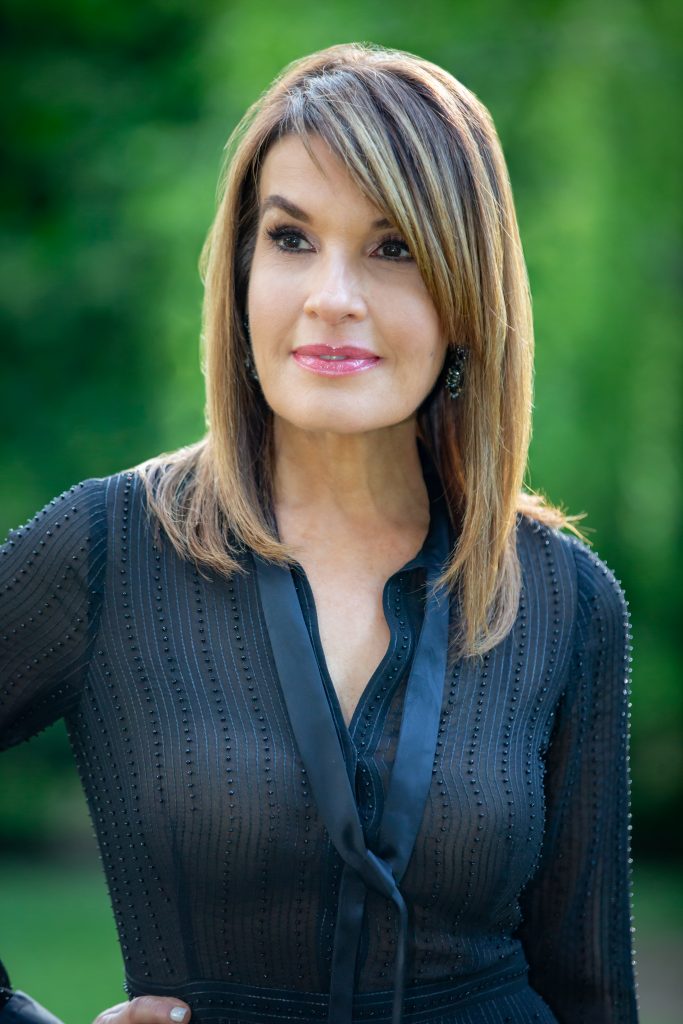 Back to the hair. For over 10 years, I had been getting Keratin treatments; the kind you have to leave in for 3 days and suffer through with stick straight, flat, and smelly hair, (mainly from the formaldehyde ingredient)…nothing good here at all! Sholeh suggested I do The Brazilian Blowout Treatment since you wash it out the day it is applied, and there is no unpleasant lingering smell. I was thrilled to try it and I was overjoyed by the results. I have been doing this treatment for three years, three times a year (I have a Jewfro), without fail. Sholeh also adds color and highlights to my hair. To me, Sholeh is like a magician in that she can take my mop of curls and transform them into this.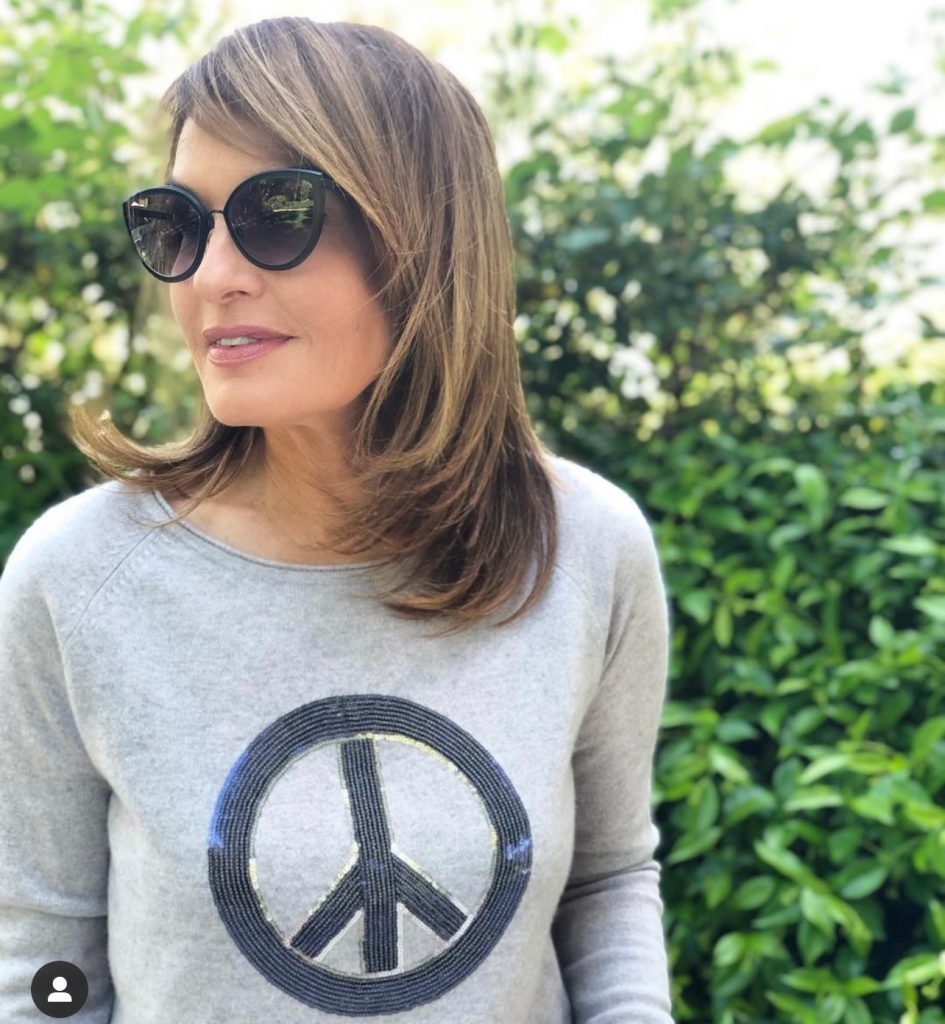 Let me now introduce you to Sholeh the entrepreneur. This past November, at the height of the pandemic, Sholeh told Jeff and me that she had purchased the famous Louis Michael salon in Beverly Hills. That is correct..in the middle of a pandemic, Sholeh Moghadam bought a hair salon on one of the most famous streets and the most sought-after real estate. It was a gamble for sure, but like everything this tiny yet smart and capable woman does, it has been transformed into a modern, tasteful salon where everyone stops by to say hello and get beautified!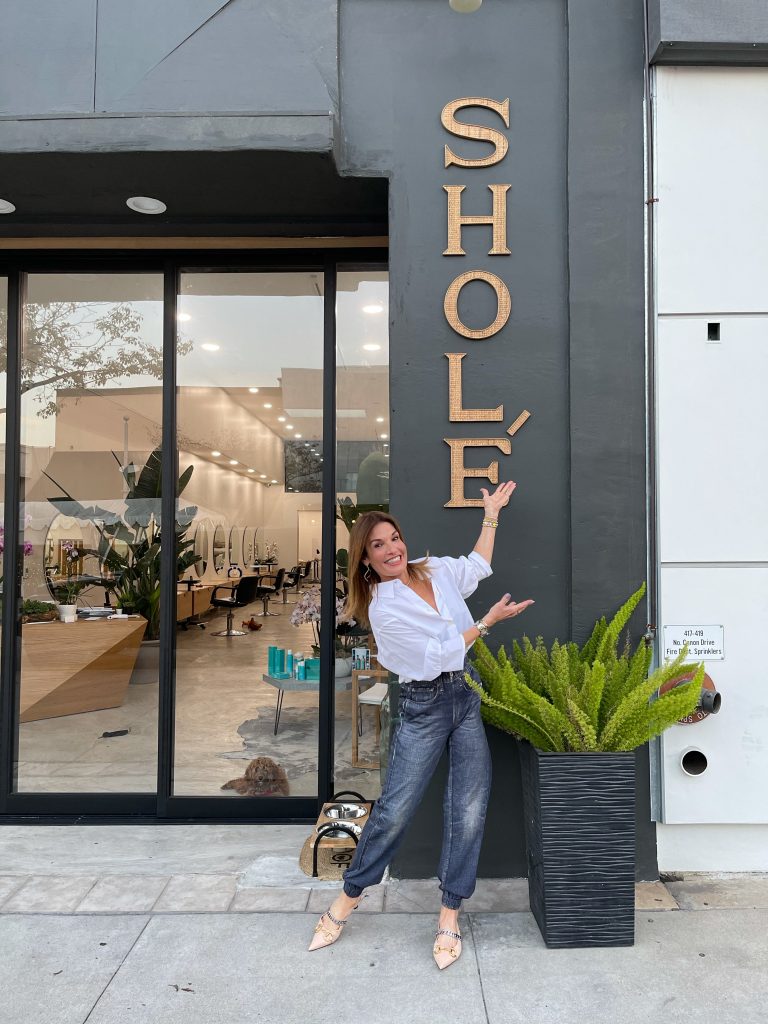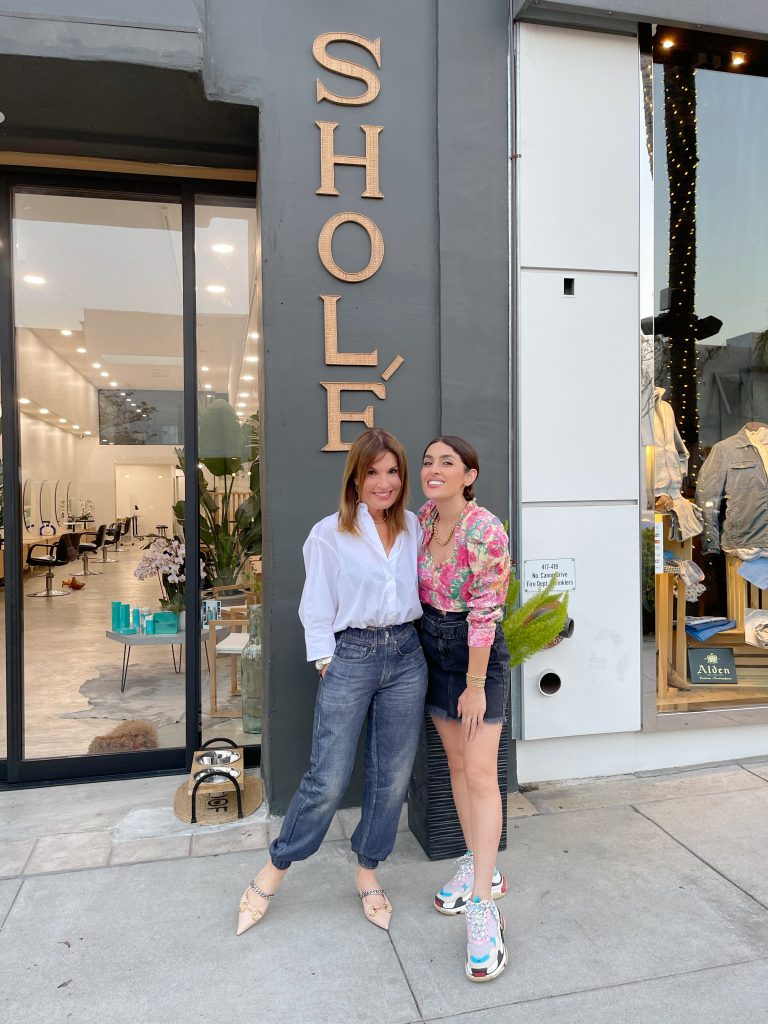 This month was monumental for Sholeh. Not only did she open her salon, but she finally convinced me to part my hair in the middle…and like everything else, she was right! I love it!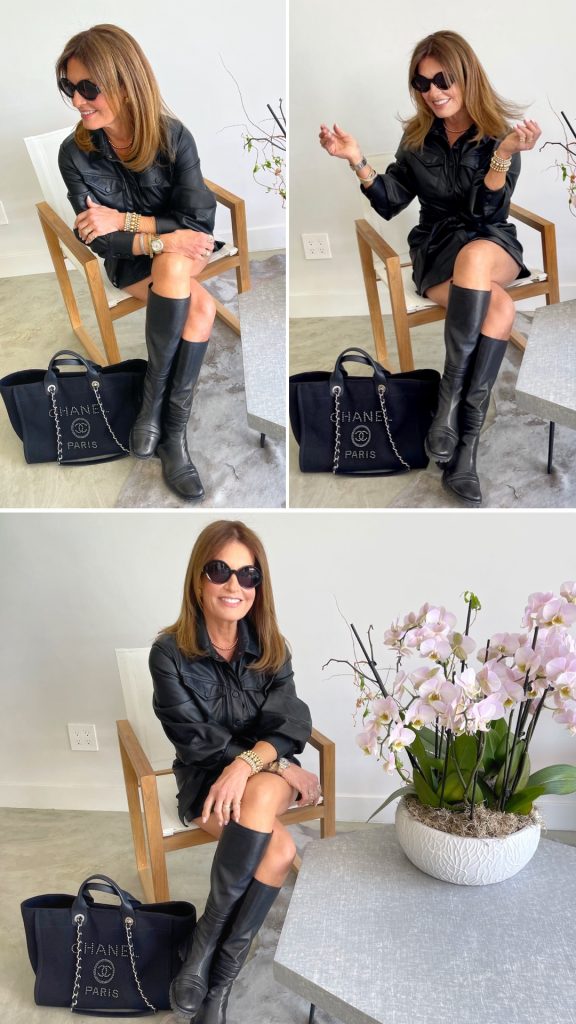 If you are looking for a fabulous Mother's Day gift or any special gift, Sholeh will offer cut, color, and blow-dry at her Beverly Hills salon for $250.00. That is an incredible deal considering there are three different services involved. This, of course, includes a free consultation. You can call Sholeh's salon at 310-489-4812 to purchase the gift certificate. You will be glad that you did, and then you will have your own HairStory to tell!