Here is my line up of the Fab Four products for the month of April.
Since we are all witnessing a time in our recent history unlike any other, I think that these four products address our current needs, from boosting our immunity to treating our constantly washed hands, to giving some TLC to our sleep-deprived eye area, to pampering the skin on our bodies.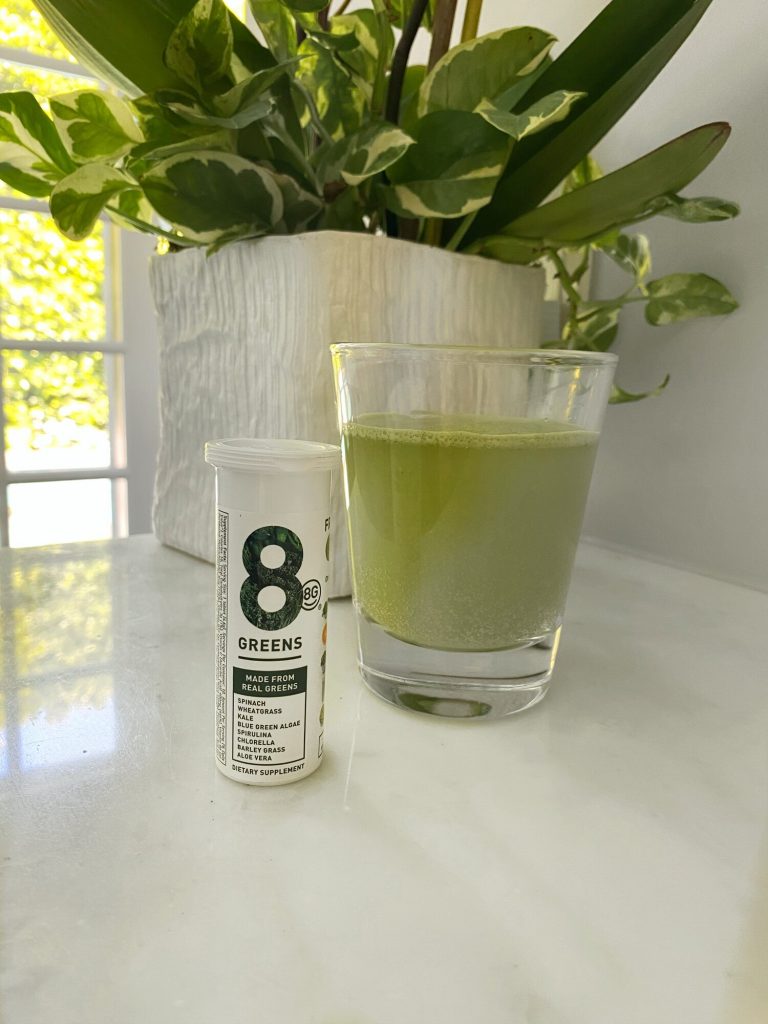 I have been taking this 8 Greens supplement for many months, and I love it. It's a lemon-lime tasting effervescent dose of eight greens that you could never get any other way. Developed by cancer survivor Dawn Russell, each 8 Greens tablets contains spinach, wheatgrass, kale, blue-green algae, spirulina, chlorella, barley grass, and aloe vera. These greens contribute to strengthening immunity, something we all want and need right now. These greens oxygenate your body, alkaline your ph level, clears your skin, and gives you a sense of well being. And that is more than enough for me!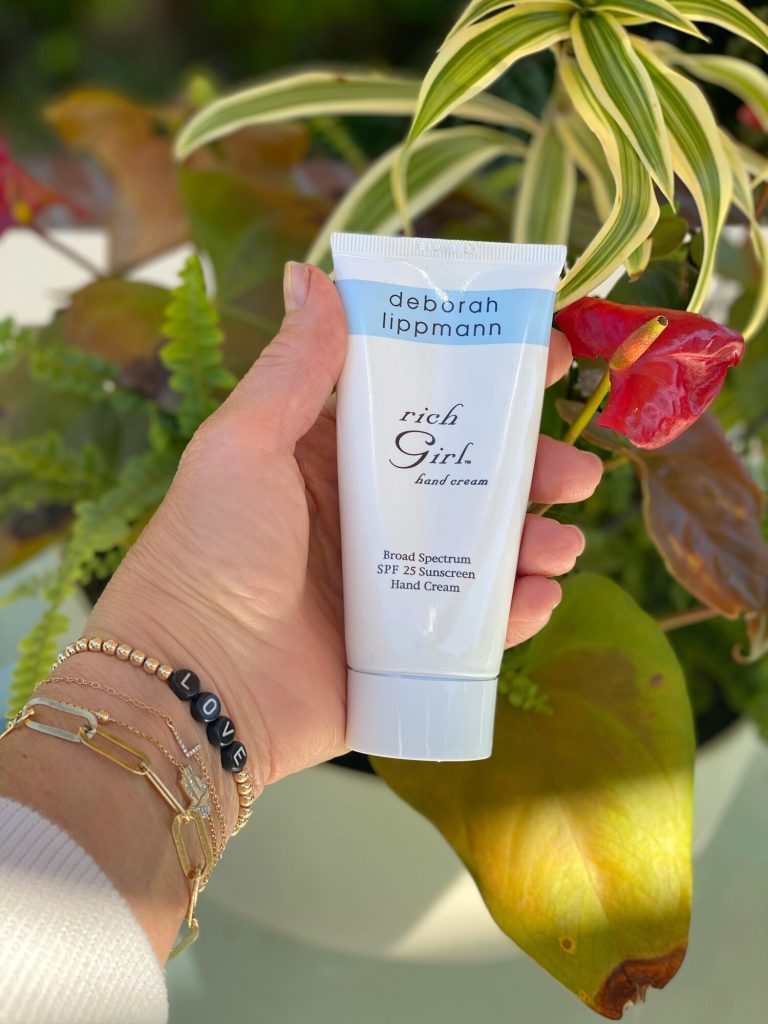 With all the hand washing we are doing, it's no wonder that many of us are left with weakened nails and cracked skin. Thank goodness for this hand cream by Deborah Lippmann called "Rich Girl." It seals in moisture and nourishes the cuticles, essential for healthy and happy nails. What's more, as we take more walks outside, the SPF 25 will protect our hands from the sun's harsh rays. Your hands will be so grateful you thought of them with this cream!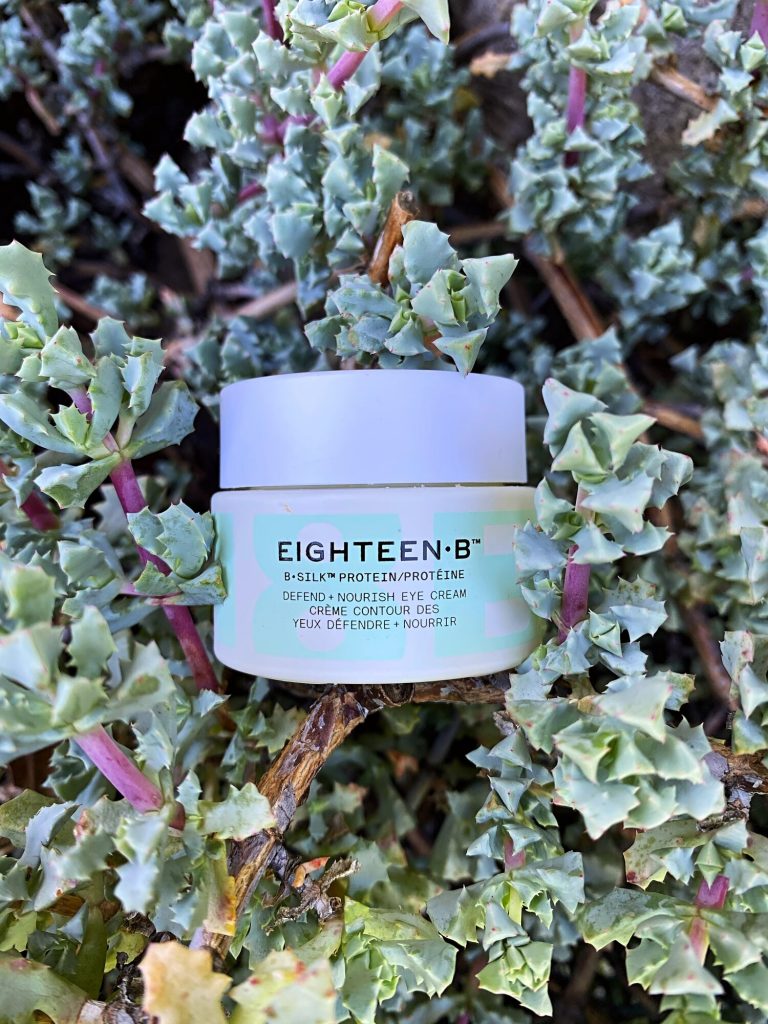 I was sent this eye cream by Eighteen B to try on my delicate and sensitive eye area. This eye cream made good on all of its promises… no wonder I am literally scraping the jar clean, as I get ready to order a new one. Made with B silk proteins, this eye cream helps to fade dark circles and reduce puffiness, both of which I experience. It also has a rich texture that doesn't move throughout the day and serves as a great foundation for my concealer. Moreover, all the ingredients used in Eighteen B products are vegan and EWG certified, which means it is chemical-free. I am making the transition to clean beauty with this eye cream! If you order now, you will receive 20% off your order. No code necessary.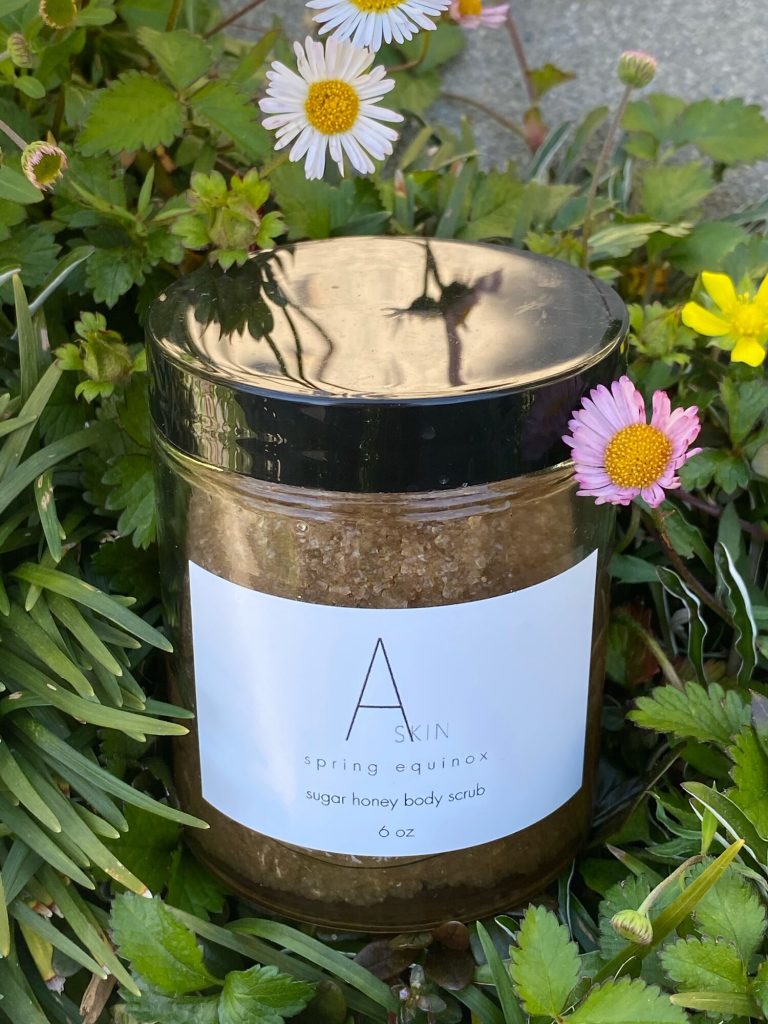 Making the transition to clean beauty is easily accomplished with products like this body scrub by Michelle Aspin Wall's A Skin line. 100% natural is what this scrub is about, and you can almost taste the ingredients once you open the jar. Michelle's products are homemade, literally… she makes everything at home!

I have been using Michelle's body scrubs and body butters consistently for months, and they leave my skin moisturized, soft and glowing. You definitely need to pamper your skin with this jar of heaven, then follow up with one of her amazing body butters! Her entire line of skincare is wonderful and you can check it out here. As a bonus, Michelle is offering a discount of 15% off your purchases! This is an amazing deal and one worth taking advantage of since these also make wonderful gifts. Enter code SPRING15 at the checkout.