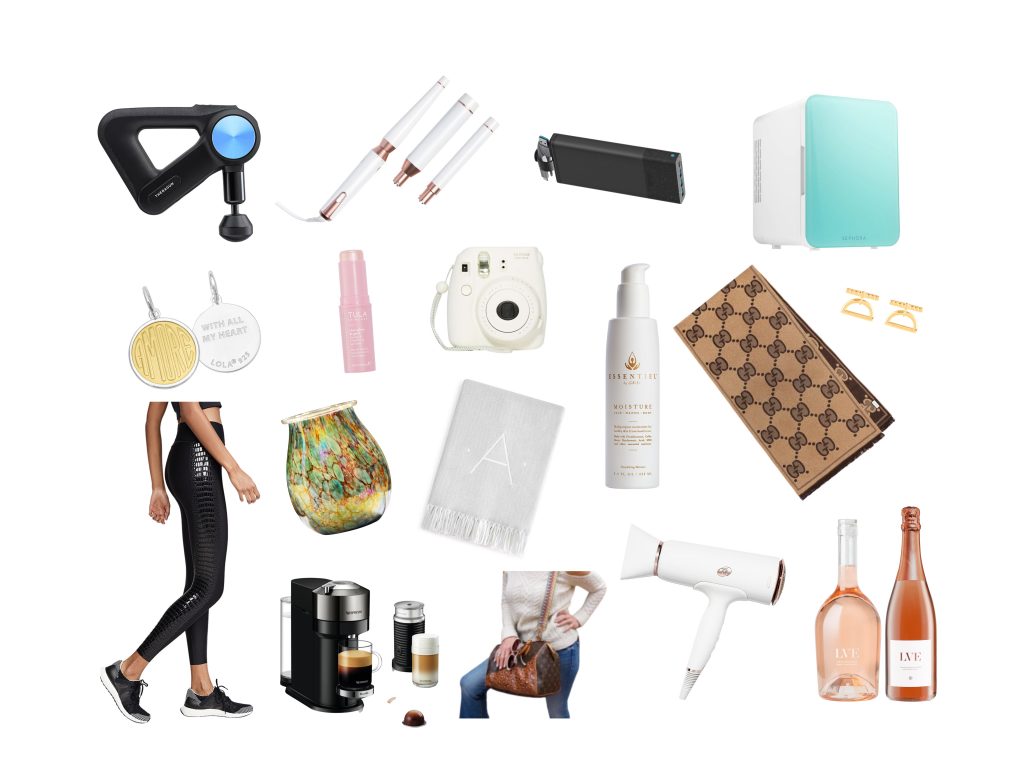 The Holidays are here, and I know this year, in particular, we're keeping our hugging of our loved ones tighter. While this year "presence" is definitely always appreciated above the "presents," there is nothing quite like saying "I love you!" or "I'm thinking about you!" like a little Holiday gift. Here are a few of my favorites that I would personally gift: see below for my 2020 Gift Guide.
1. T3 Cura Professional Hairdryer and T3 Twirl Trio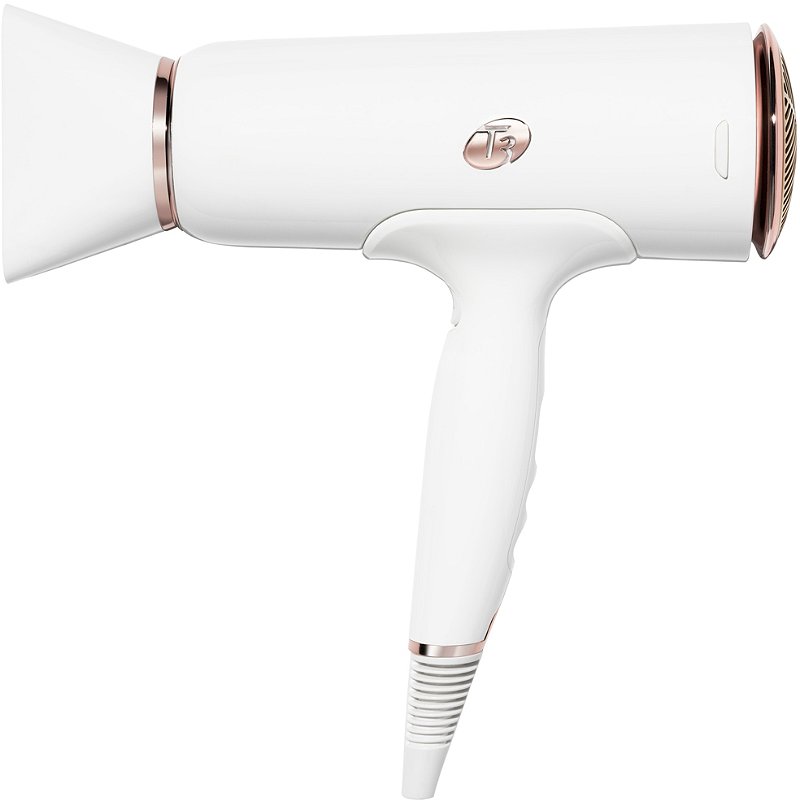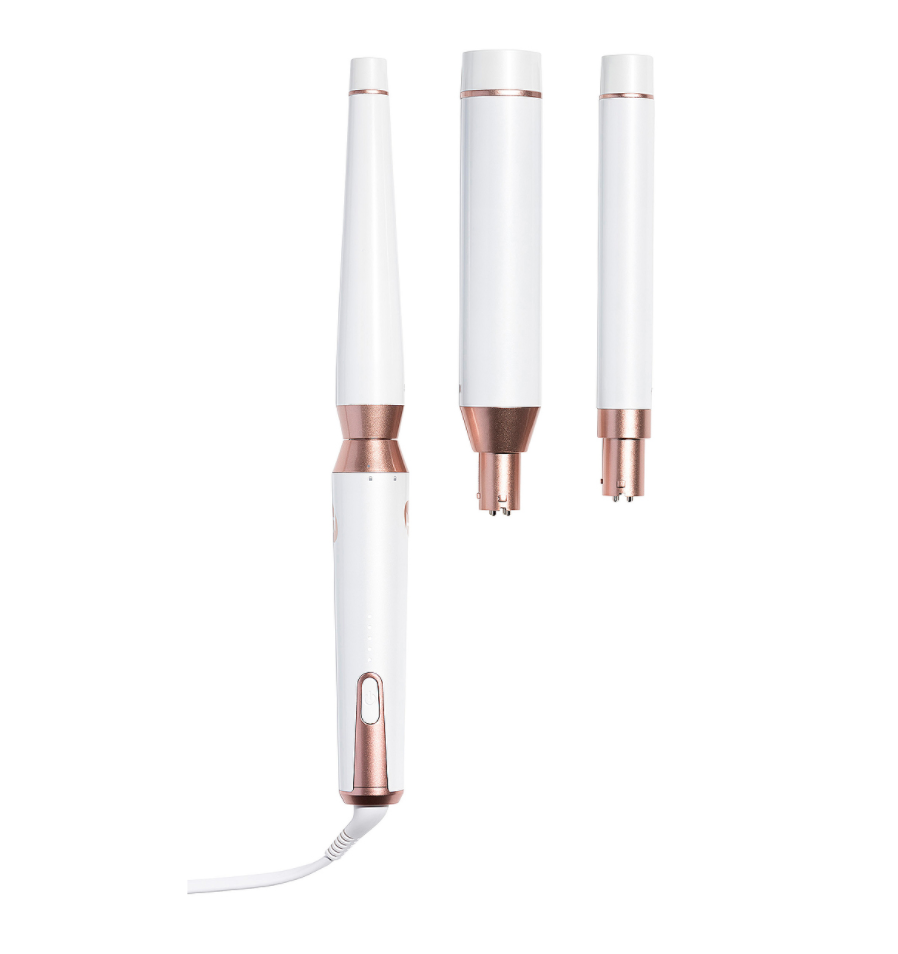 The best styling tools, I had to get rid of my others!
T3 Cura Professional Hairdryer: Designed with T3's frizz-fighting Digital IonAir technology, the Cura Hairdryer delivers head-turning, healthy hair with stunning speed. A digitally controlled, wide volume airstream is enhanced with negative ions to dry hair quickly and evenly, resulting in soft, smooth, shiny styles.

T3 Twirl Trio: Featuring a triple-action design with three interchangeable barrels, the T3 Whirl Trio opens up a myriad of styling possibilities. From spiral curls to beachy waves and tousled locks to flipped ends, the options are as endless as your imagination. This versatile tool has T3's Digital SinglePass technology, which measures and adjusts temperature for consistent, healthy results and one-pass styling.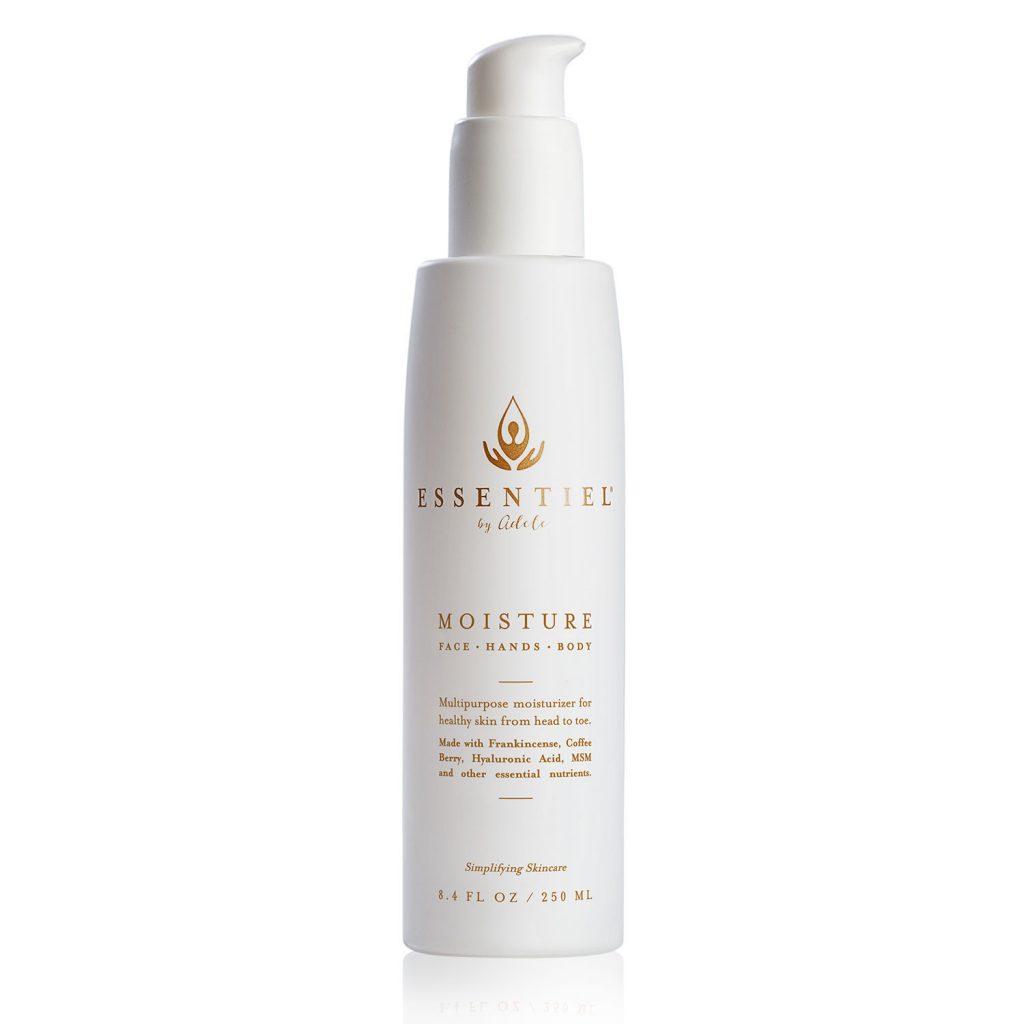 You don't need to use a bazillion products for healthy, nourished skin. Head to toe nourishment from a product made with face-grade ingredients. Hands-down, Essentiel by Adele is my favorite all-purpose moisturizer!
Use my code LESLEYLOVE for 20% off, at the checkout!
3. ULTRACOR – Crocodile Legging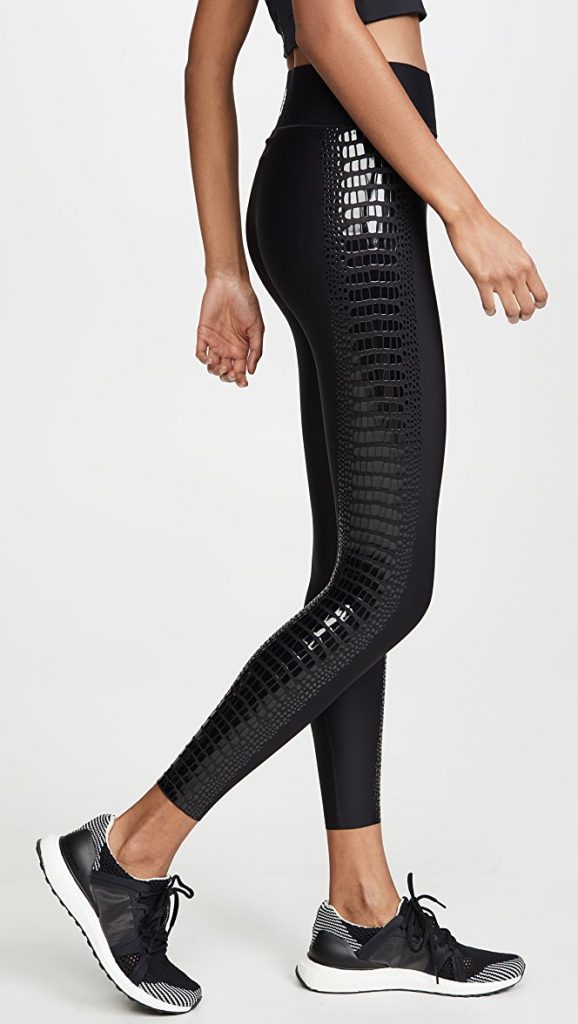 Showcasing a tonal lacquered understated faux crocodile scale pattern on the front, these leggings will stand the test of time and won't go out of style. Newly discounted!
4. Lausanne – Half Moon Drop Earrings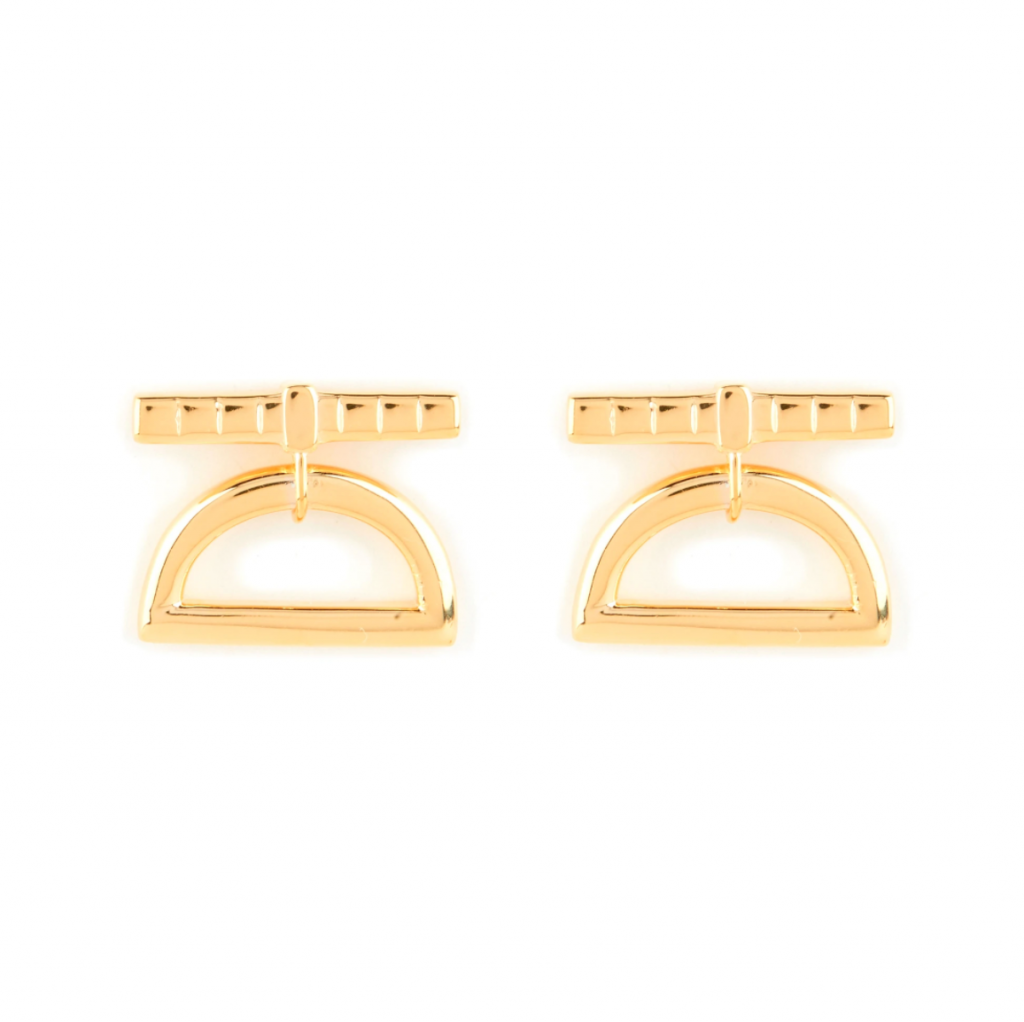 Be it dawn or dusk, these versatile Half Moon Drop Earrings suit nearly any mood. Architecturally inspired featuring a half-moon pendant that gently rocks side to side. I find these are my new go-to earrings, because they don't get caught on or pulled off by my mask or mask chain! Lausanne is offering you a special 10% discount on all of her beautiful jewelry. use code Lesley10 at the checkout!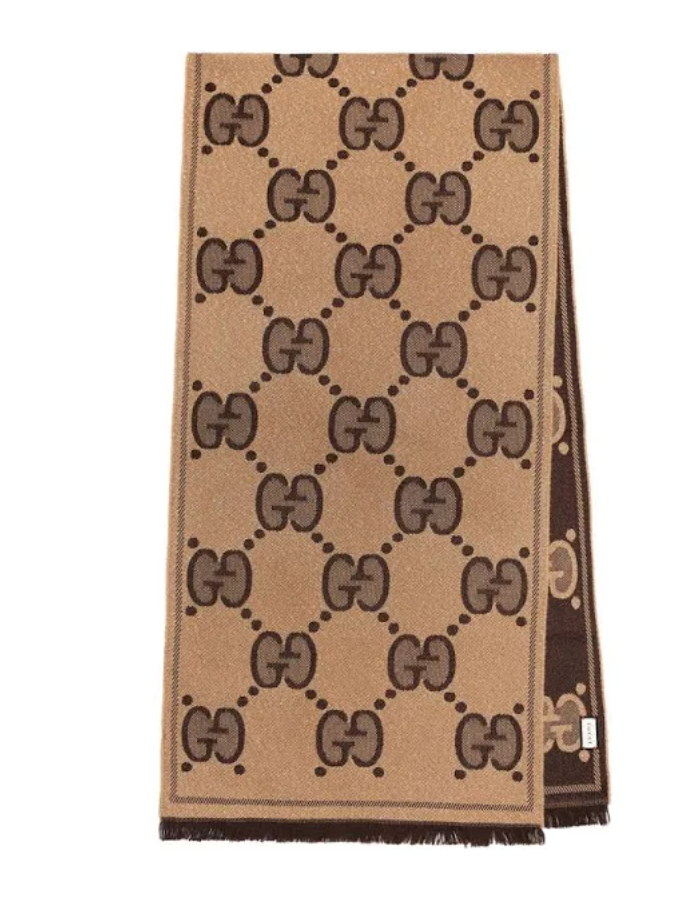 The initials of the founder of the House, Guccio Gucci, alternate across this jacquard scarf. Presented in a contrasting color combination that alternates on the front and the back, the accessory is further accentuated by sparkling lamé. Doesn't this look insanely cozy… almost like a blanket? I have started a Gucci scarf collection!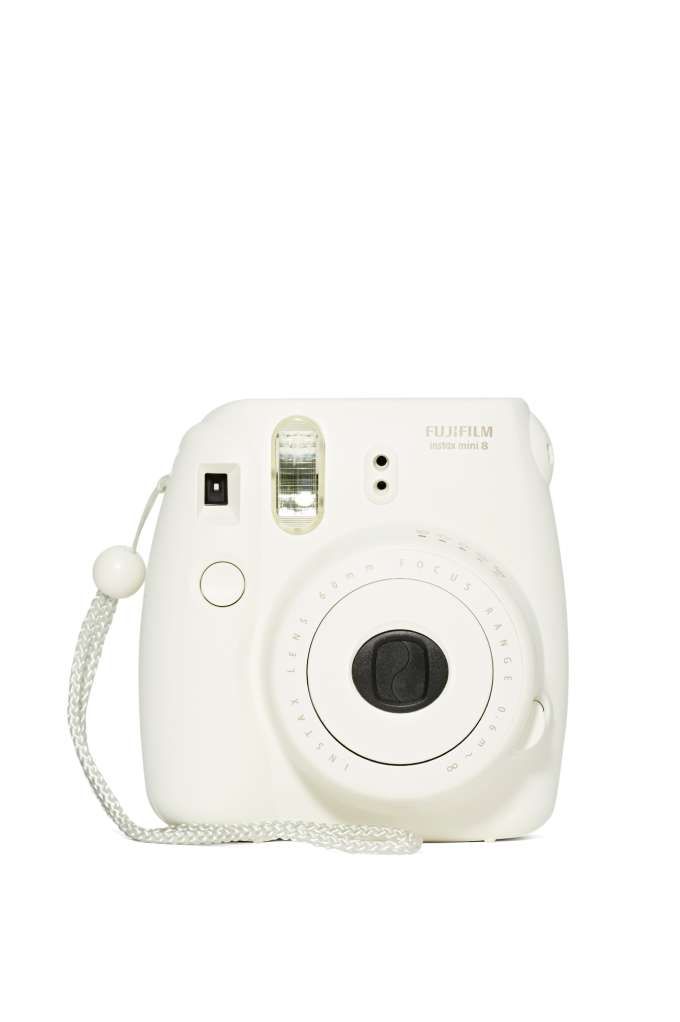 The best camera to snap some of life's most cherished moments! I will definitely be purchasing this for Serena… shhh!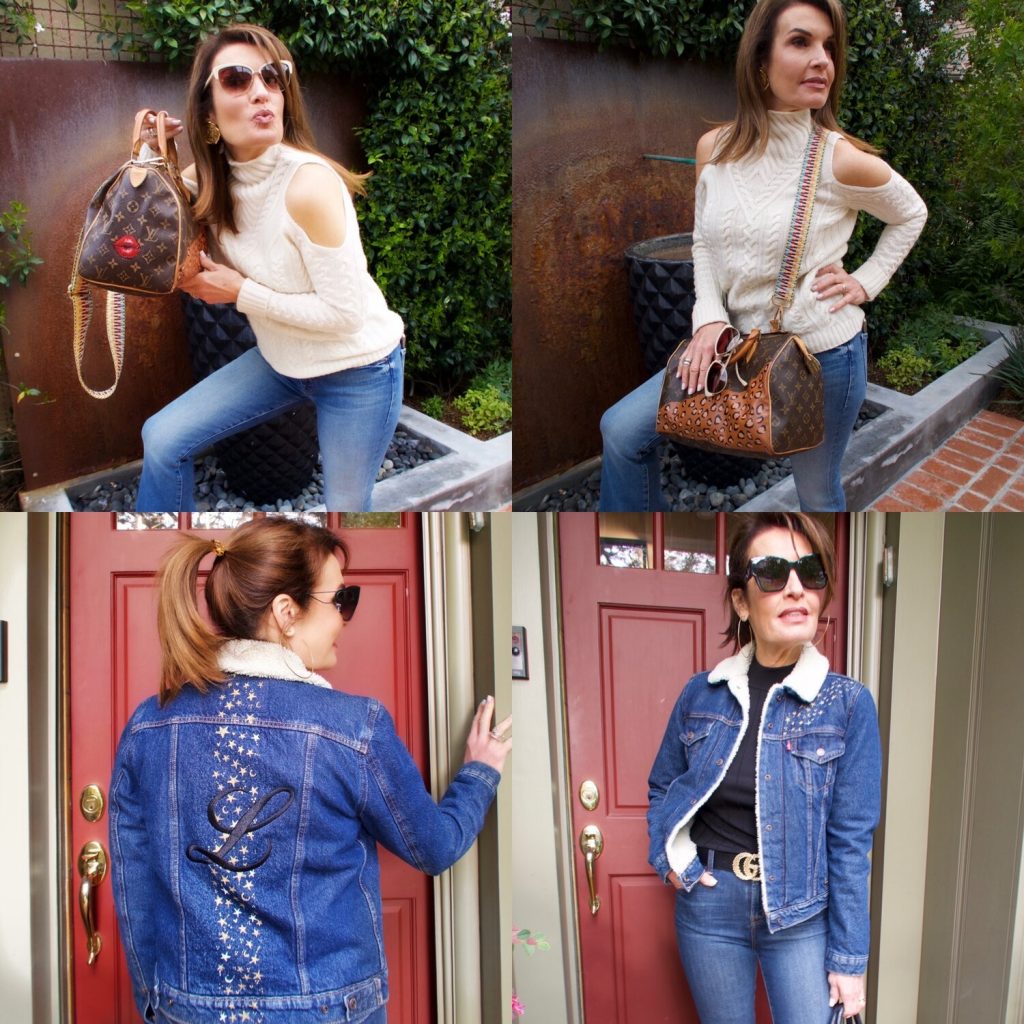 If you know me well, or even a little, you know that I believe that fashion is art. I also believe that art is always in fashion. Noa Keimach, of @hellonoabee, is the artist who travels between these two worlds and has managed to brilliantly and seamlessly connect them. The result is a perfect union, one that can be worn and displayed simultaneously. Thus, when I came across one of her creations one day while scrolling through Instagram, I stopped dead in my tracks. My friend Hannah Aftergood Reinstein (@hannahreinstein) had posted a photo of a denim jacket so cool, so artsy, and so unique, I had to know everything about it. Hannah informed me that her sister-in-law, Noa Keimach, made it for her. I asked Hannah to connect us immediately. I needed to meet the woman behind such creativity. And so we met, and here is that "history…" Noa also elevates kids shoes and clothing…gifts for your kids or grandkids? Here you go!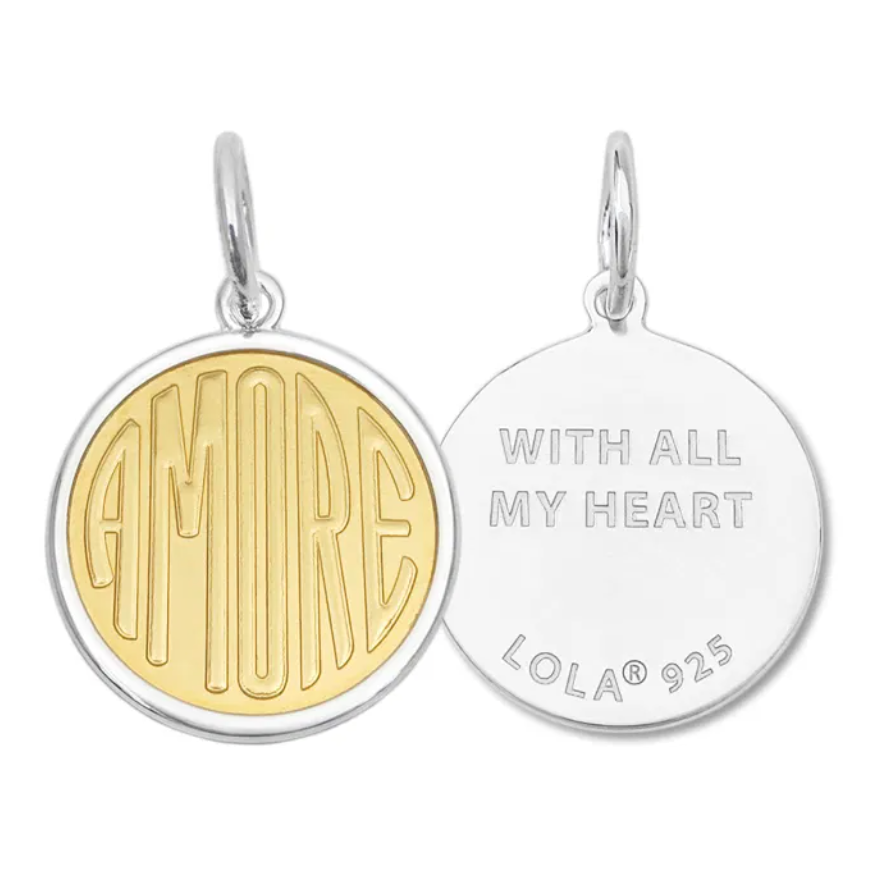 LOLA designs and creates beautiful, high-quality, handcrafted pendants, bracelets, cufflinks, rings, and other jewelry that mark important moments in people's lives. Bringing back the lost art of enameling to create LOLA pendant jewelry, combining delicate colored glass hand-painted and embossed over a sterling silver design, then forging them to 1,600 degrees, and finally hand polishing each piece, each LOLA pendant is one-of-a-kind just like the person who wears it. Use UNITED10 at checkout.
9. Tula – Rose Glow & Get It Cooling & Brightening Eye Balm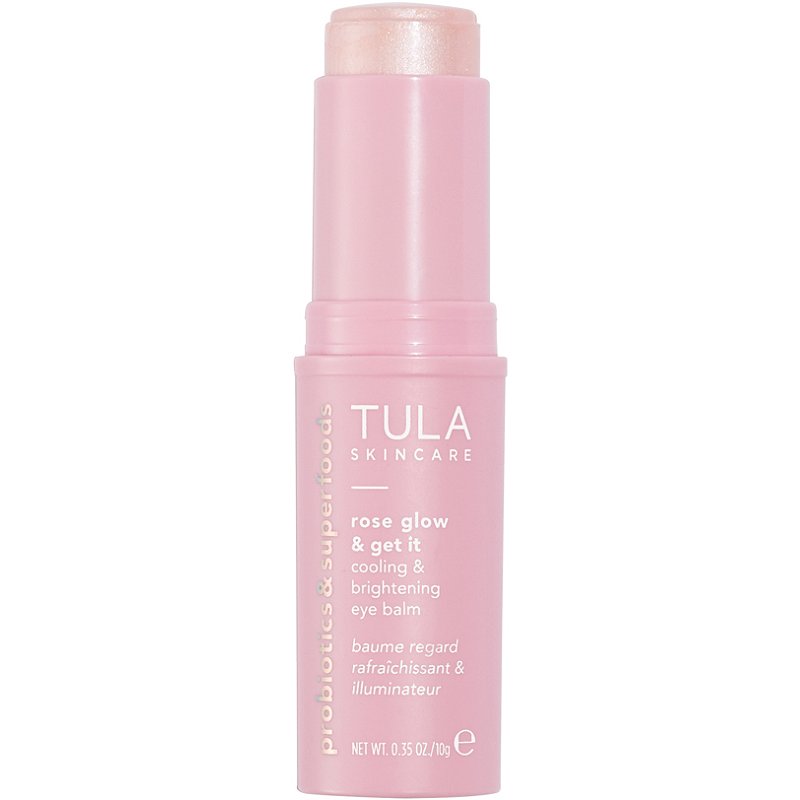 Dark circles, puffiness & tired-looking eyes are gone in a swipe with TULA's Rose Glow & Get It Cooling & Brightening Eye Balm. Your new antidote to sleepy mornings, this caffeine-packed balm wakes up under eyes, while the addition of rosehip oil a vitamin C-rich, plant-based retinol alternative hydrates and improves skin's appearance over time. Even better? It's designed to be applied under or over makeup for pick-me-ups throughout the day. i use it several times a day! A swipe of this before a zoom call does wonders! Use my code 15LESLEY at checkout.
10. Matouk – Initial Pezzo Throw
Give the gift of personalization and comfort cozy! I love the added letter detail!
11. Boisset Collection – Fine Wine
From Rosé to Chardonnay, the best selection of wines I've tried have been from Boisset Collection… and Nichole Wright is the best brand ambassador for them!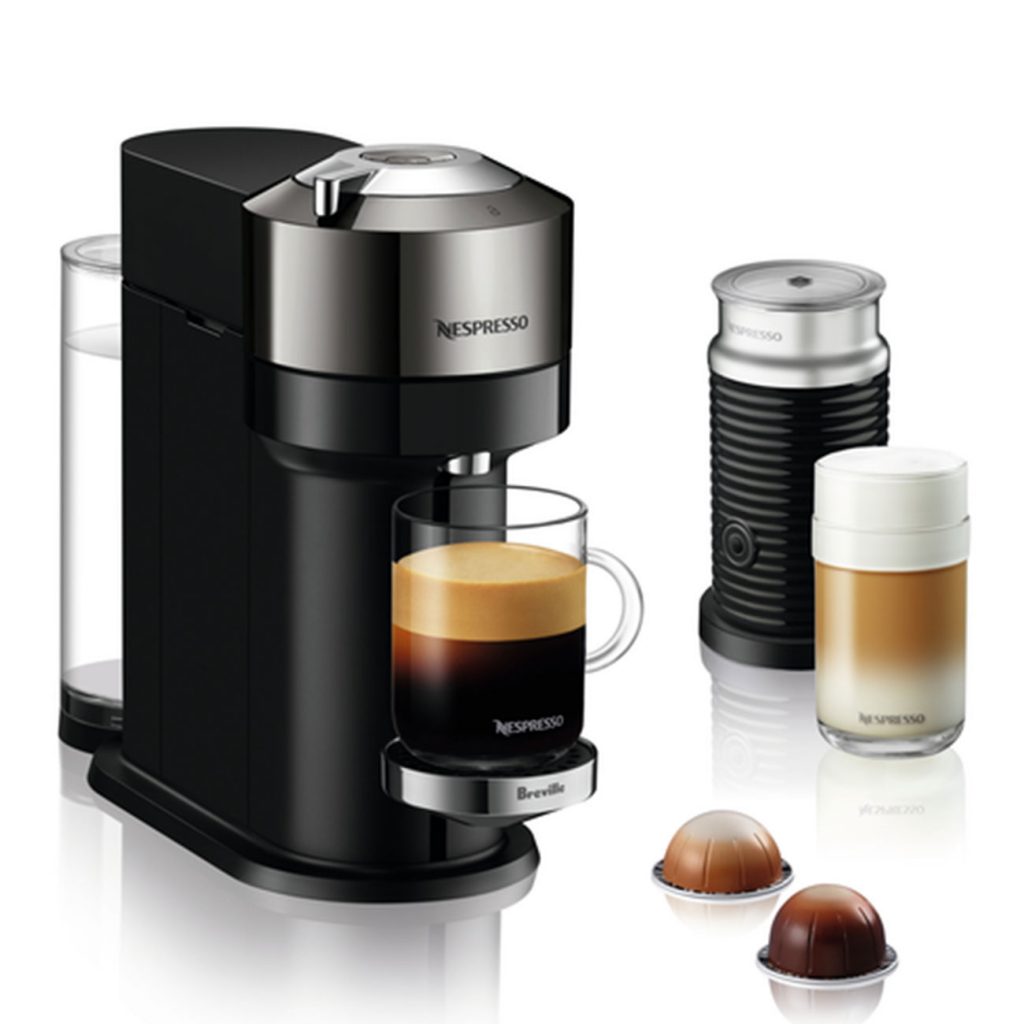 12. Nespresso Vertuo Plus Deluxe
The Nespresso Vertuo Plus Deluxe has changed my lofe. I was never a coffe gal until now. I look forward to either a cappucino, latté or iced coffee every day. With a single press of a button, I have added "barista" to my resumé. This is at the top of my gift list, and the price drop makes it a true winner!
13. Nimble Chargers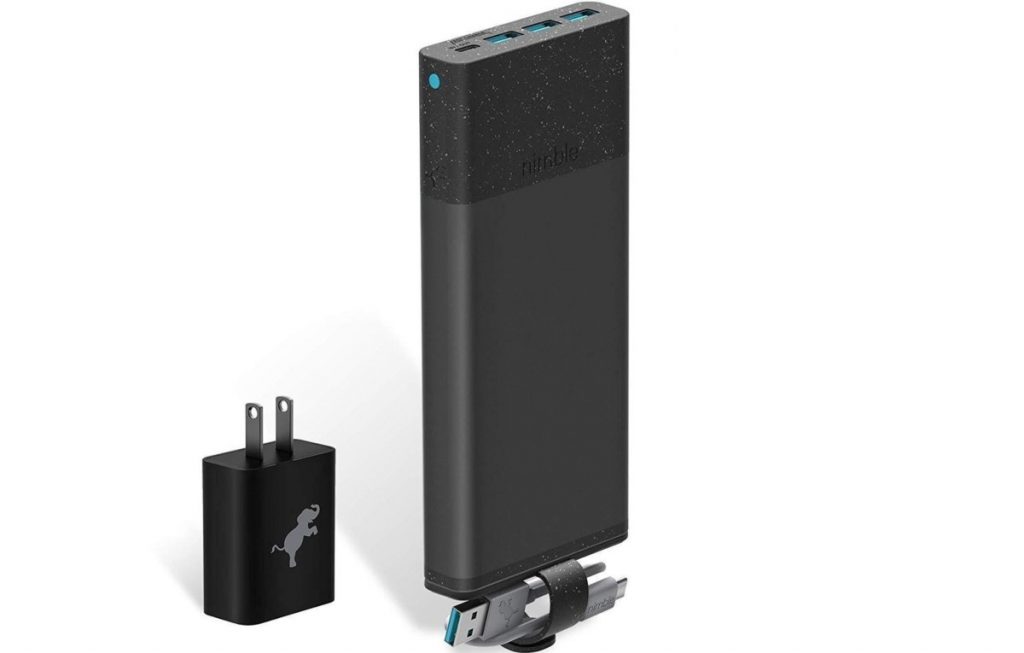 A few weeks ago, I received the sleekest chargers from Nimble! Sleek, compatible, and long-lasting, I know all of the men in my life will definitely appreciate these fast chargers!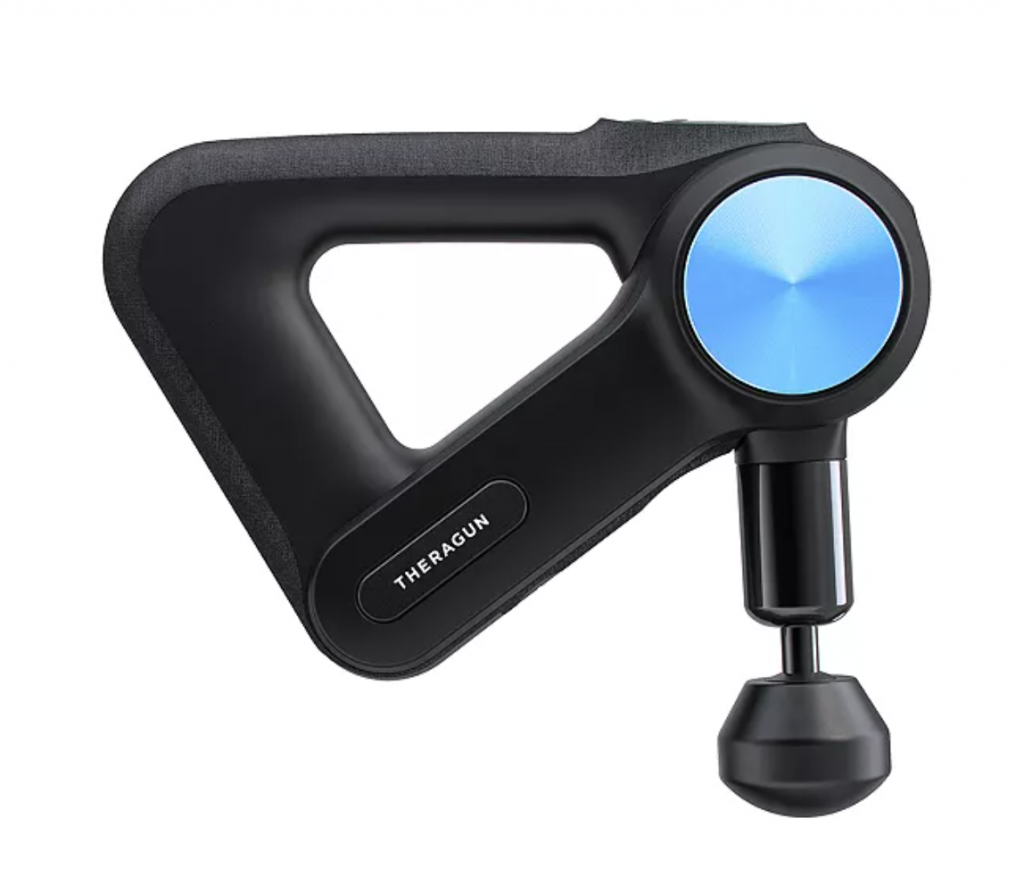 Not sure about you, but I have not been getting regular massages this year! The Theragun is a lifesaver, as it's the most personalized top-of-the-line deep muscle treatment—and it comes with Therabody app guided experiences, which help to reduce muscle soreness, improve mobility, and increase relaxation.
15. SEPHORA COLLECTION – Skincare Fridge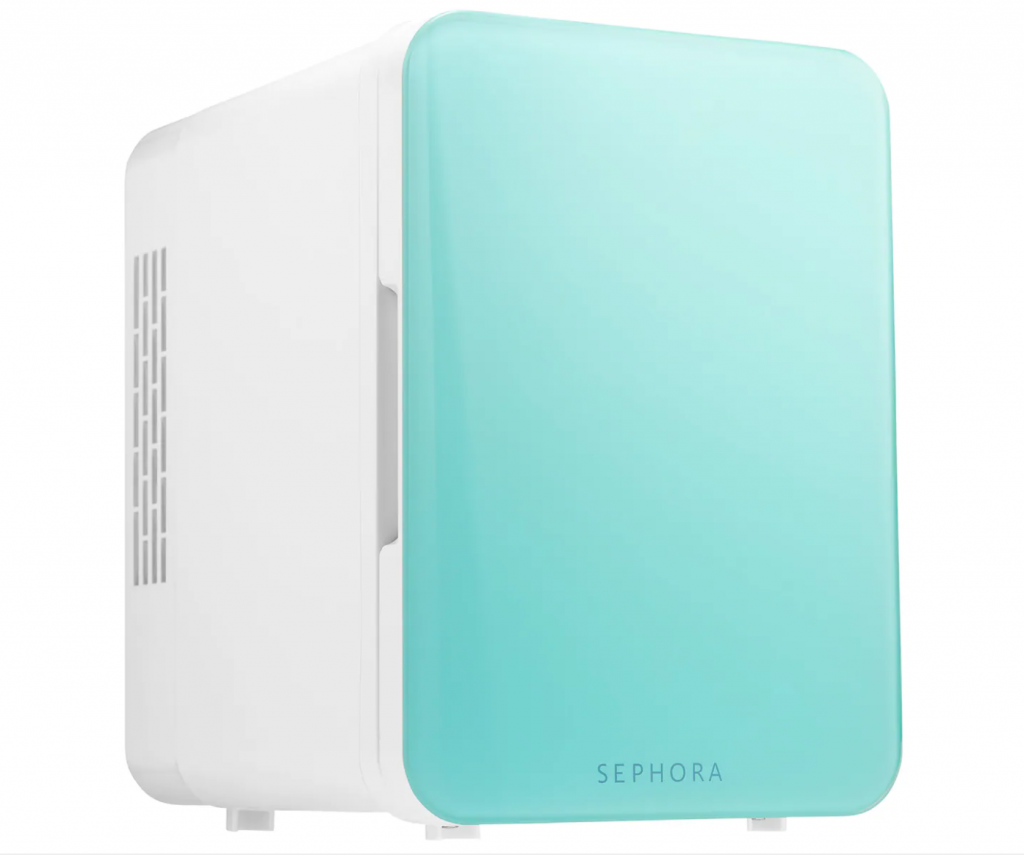 How cool (no pun intended), is this! This mini-fridge is perfect for sheet masks, skincare, crystals, and facial rollers, and so much more. It also offers an additional warm setting for the perfect option for at-home spa nights to keep your towels, warming masks, and sleep accessories cozy. Hey Santa, please add this to my wish list!
16. Aroma All Day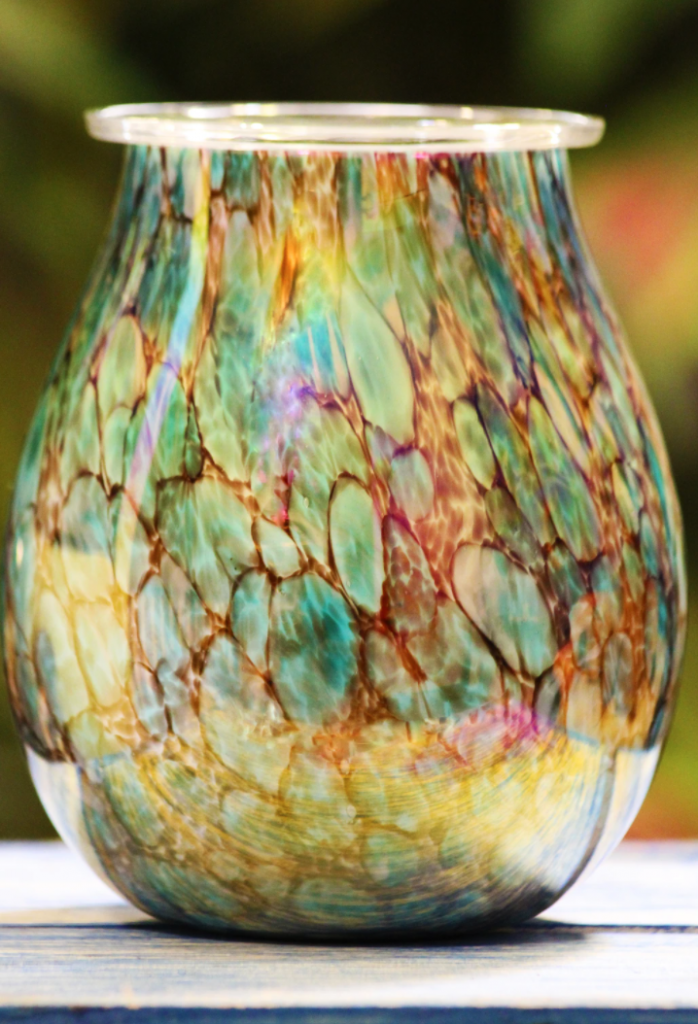 I was recently sent this Rainbow Marble wax melter by Aroma All Day! It removed awful food odors and replaces them with wafts of cinnamon. I love it so much, I might just buy one for every room in the house! Use code LESLEY20 at checkout! This is at the top of my gift list!