If you know me, then you know that I love contemporary design. I come from a long line of contemporary artists and collectors; my sister, Janet Corne, is a modern artist and interior designer. My mother, Irene, is an interior designer and her homes (and all of my families') are a reflection of her exquisite taste and design. She knows how to mix the perfect amount of contemporary with antique or retro, allowing for a relaxed and cool chic vibe. So it is of no surprise that I was immediately attracted to the lobby of the Santa Monica Proper Hotel, where we shot these photos.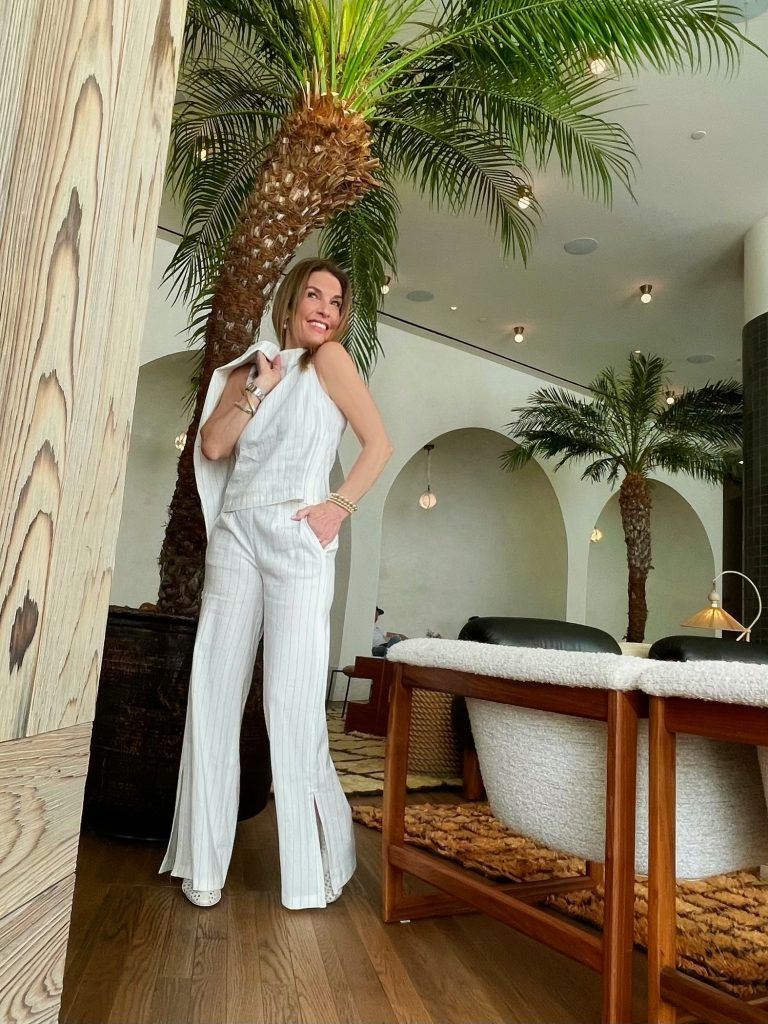 Designed by American interior designer, Kelly Wearstler, the lobby is filled with one-of-a-kind pieces, chairs, repurposed objects, and a lot of natural greenery. The vibe is warm and inviting, with nooks and private areas, nestled cozily in the sprawling lobby of this 1920's building. I am a huge fan of Kelly's, having followed her for years. I love her coffee table books, as they are beautiful and full of wonderful design ideas.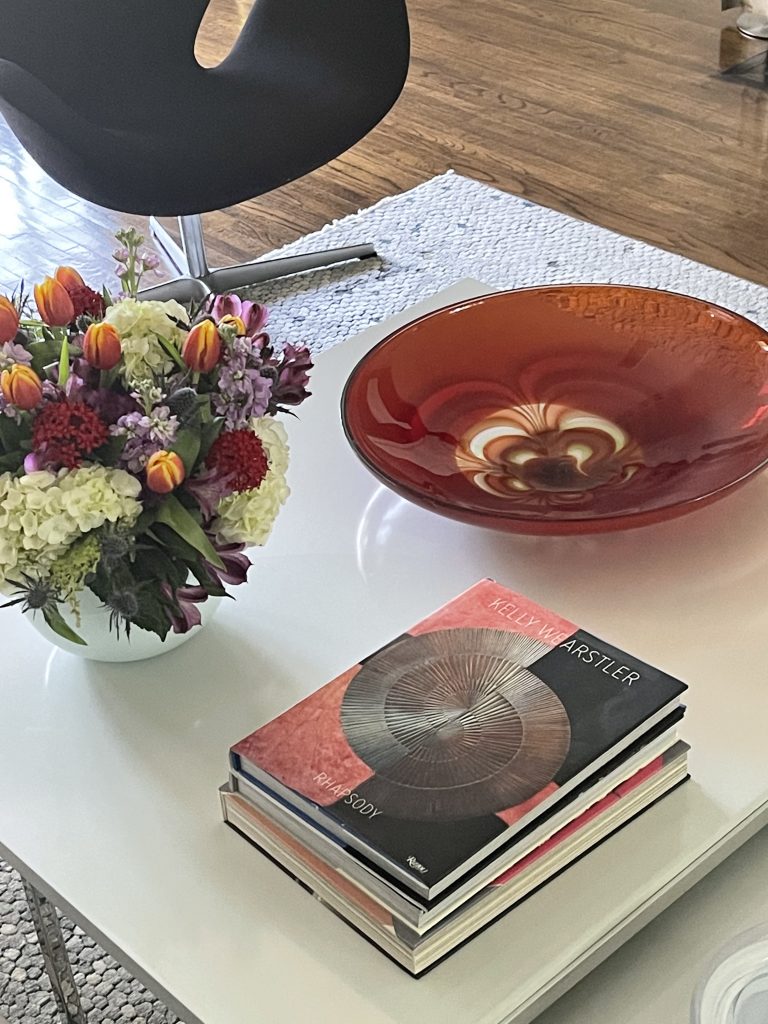 You cannot visit the hotel without making a reservation in one of their restaurants (including this lobby). Since we were celebrating the birthdays of both of my Fabulesley team members, Caroline McClelland and Pam Davies, and Pam suggested that we enjoy it there and get a little photoshoot in…"might as well!"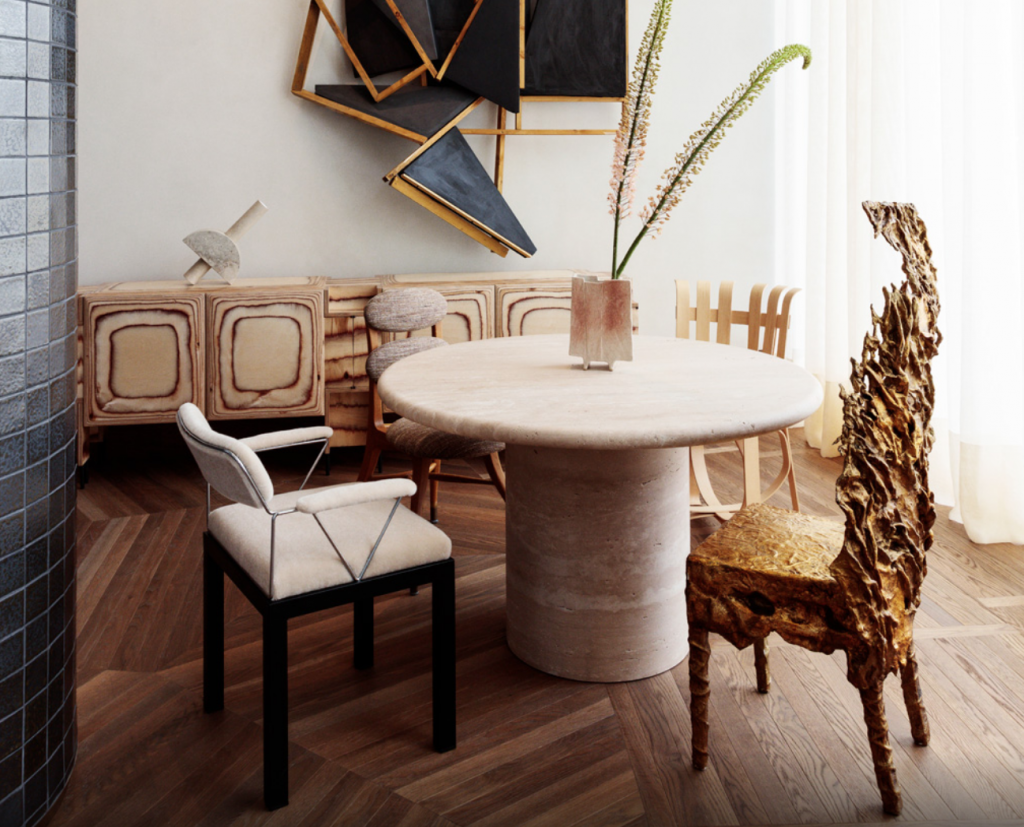 I am so glad that she suggested it, as the decor was perfect for this cool and flattering pantsuit by Elaine Kim. It was the perfect choice for the vibe of the hotel. Seriously, Elaine and Kelly need to meet up immediately… they have so much in common!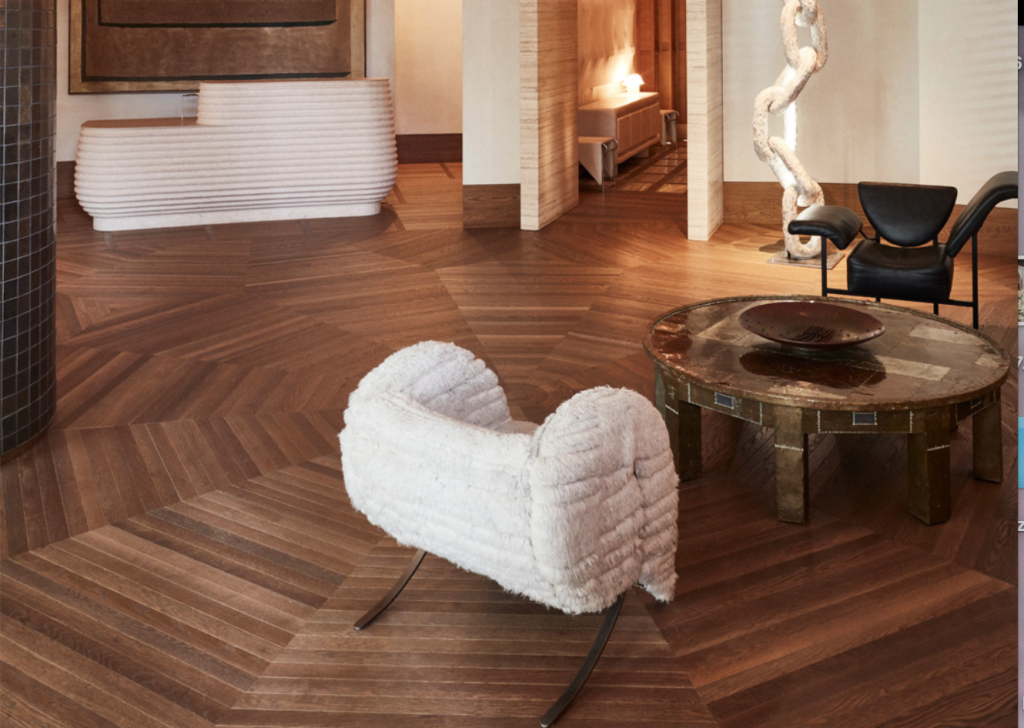 It also served as the perfect location in which to shoot our recent "book" reels, which features Noa Tishby's book, "Israel, A Simple Guide To The Most Misunderstood Country on Earth." You can also view the Instagram reels here.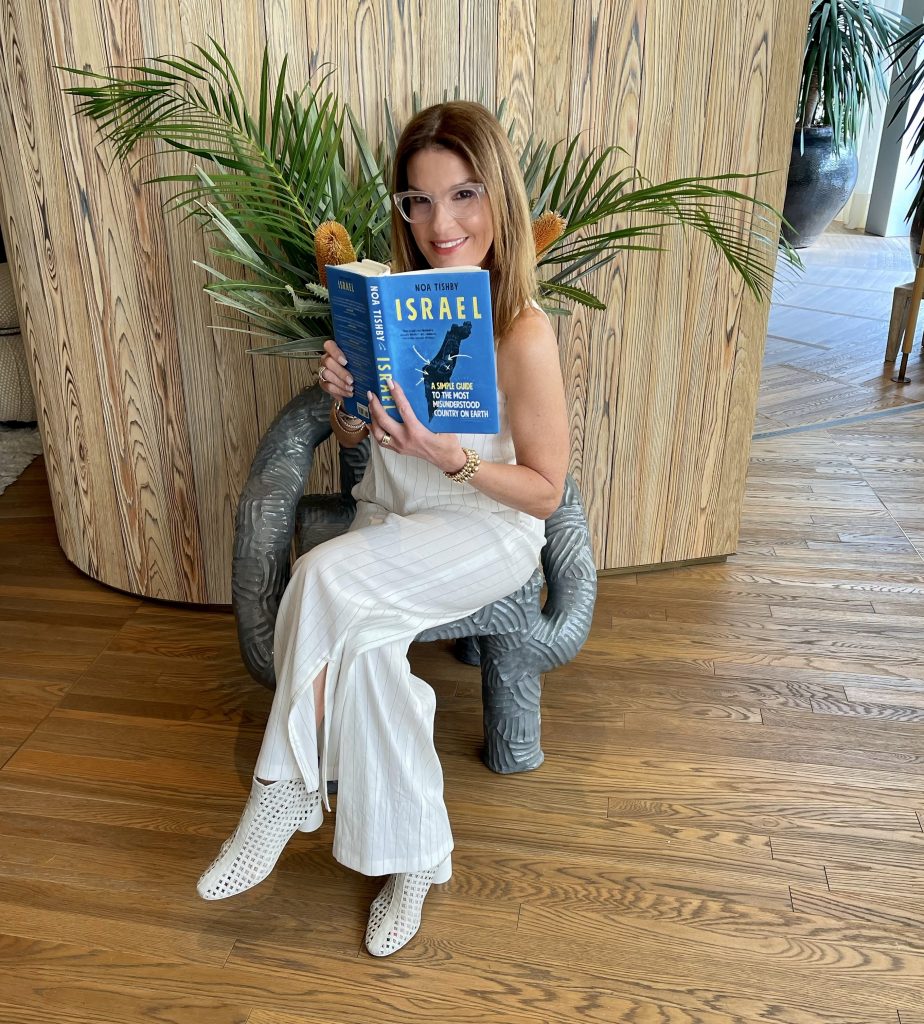 If you are looking for a cool spot to dine in, the rooftop restaurant, Calabra, is perfect. The views are stunning, the food delicious and each table is private and enclosed with clear plexiglass and tall grasses.