When I come across a perfect recipe, I give the person full credit. Such is the case with Michael Solomonov's recipe for Tehina Shortbread. I have been cooking with Tehina a lot lately and when I came across this cookie recipe, I stopped dead in my tracks. I was looking for an "Israeli" food to feature here on the blog in celebration of Yom Ha'atzmaut. Michael Solomonv's cookbook, "Zahav" is the perfect title since Zahav is the Hebrew word for gold. And the recipes included in his cookbook are indeed gold! You can order the book HERE.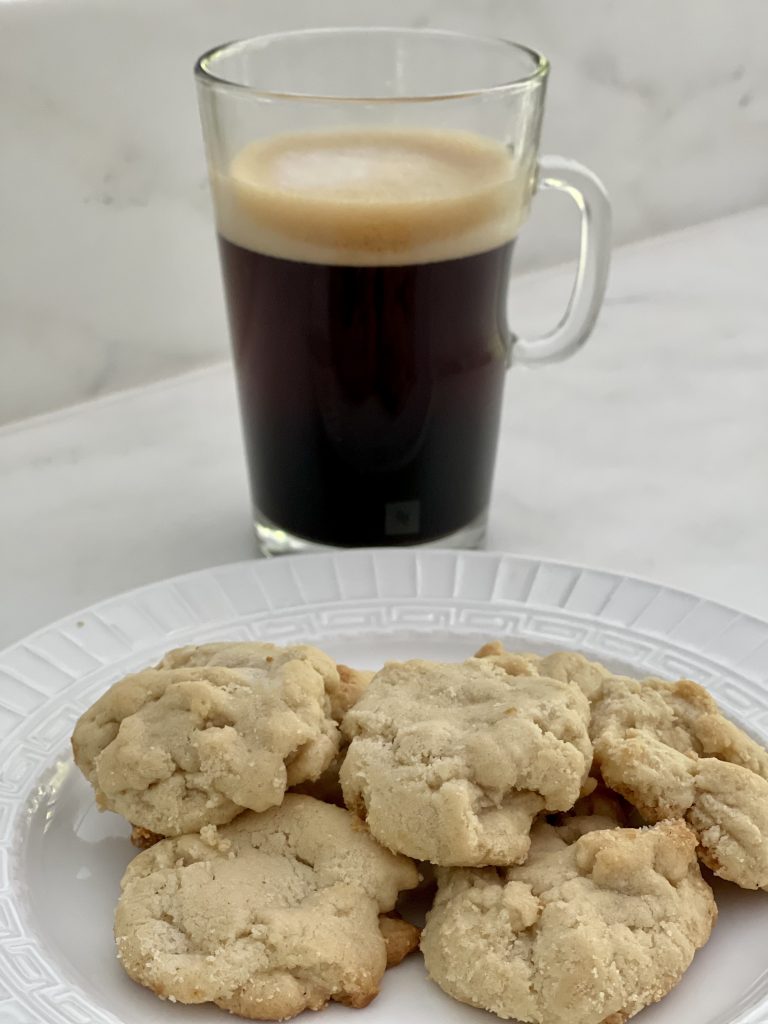 These cookies are melt in your mouth delicious..not too sweet and not too terrible for you. They are the easiest things to make, using only five ingredients. You do not have to roll out the dough, simply refrigerate it in the mixing bowl for at least an hour. That's it. Then bake for 15 minutes and enjoy at will!
Ingredients:
1 3/4 sticks (7 ounces) of unsalted butter or vegan butter
1 cup of sugar
1 cup of tahini
2 cups flour
1 teaspoon baking powder
Pinch of Kosher Salt
Directions:
Combine butter an sugar in a stand mixer on medium speed and mix until light and fluffy.
Add the thin and continue mixing until well incorporated.
Combine the flour, baking powder, and pinch of kosher salt in a mixing bowl and whisk together.
Transfer to the tahini mixture and beat until just incorporated. Cover the bowl with plastic wrap and refrigerate for an hour or longer. (The dough keeps well in the freezer for a few months.
Preheat the oven to 350°F. Line two baking sheets with parchment paper. Drop the batter by heaping tablespoons onto the baking sheets.
Bake until the cookies are light brown around the edges and set for about 15 minutes. I dare you to stop at one!