This holiday season will be one of the saddest on record. It will also be a cheerless fashion season, given the fact that there will be no in-person award shows. But I am not going to let that stop me from dressing up, even if for a photo. Dressing up elevates my spirits, and makes me feel like myself. Putting this outfit together, (all the items are from a couple of years ago and no longer available), was fun to do. It felt festive to photograph on the streets of Beverly Hills, where the trees are decorated with holly, ornaments, and lights; I am and always will be the Jew who loves Christmas. While Christmas music blasted from speakers attached to street lamps, I sang and danced down Rodeo Drive, where there was nary a person to be found!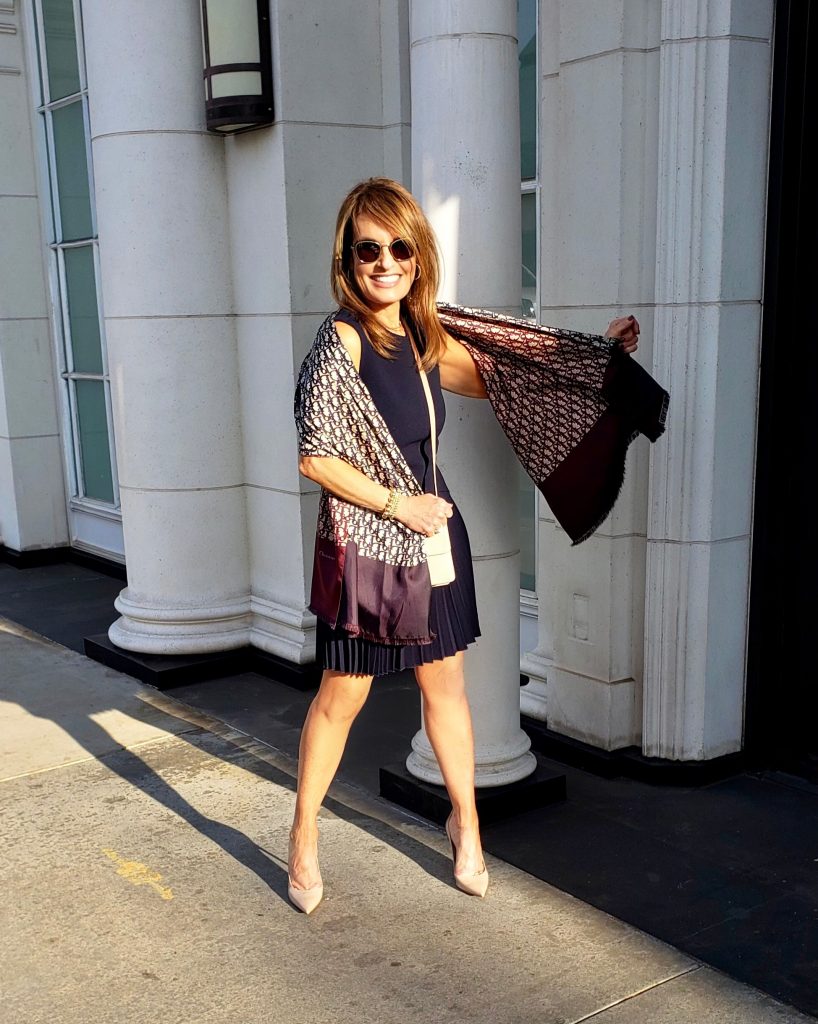 I love a navy dress, and this shift style suits me fine. My two-toned Dior scarf, gifted to me two summers ago, brought this dress to life. I toned it all down with nude pumps and handbag.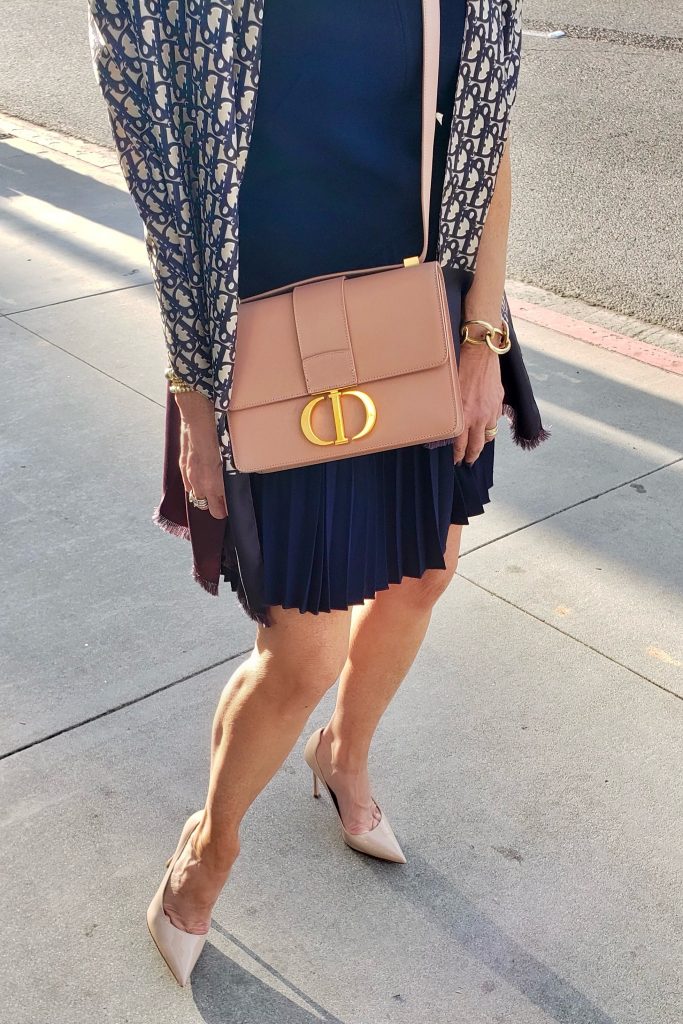 Although I could not locate these exact items for you, I did find similar lower priced ones that are in the carousel at the bottom of the post.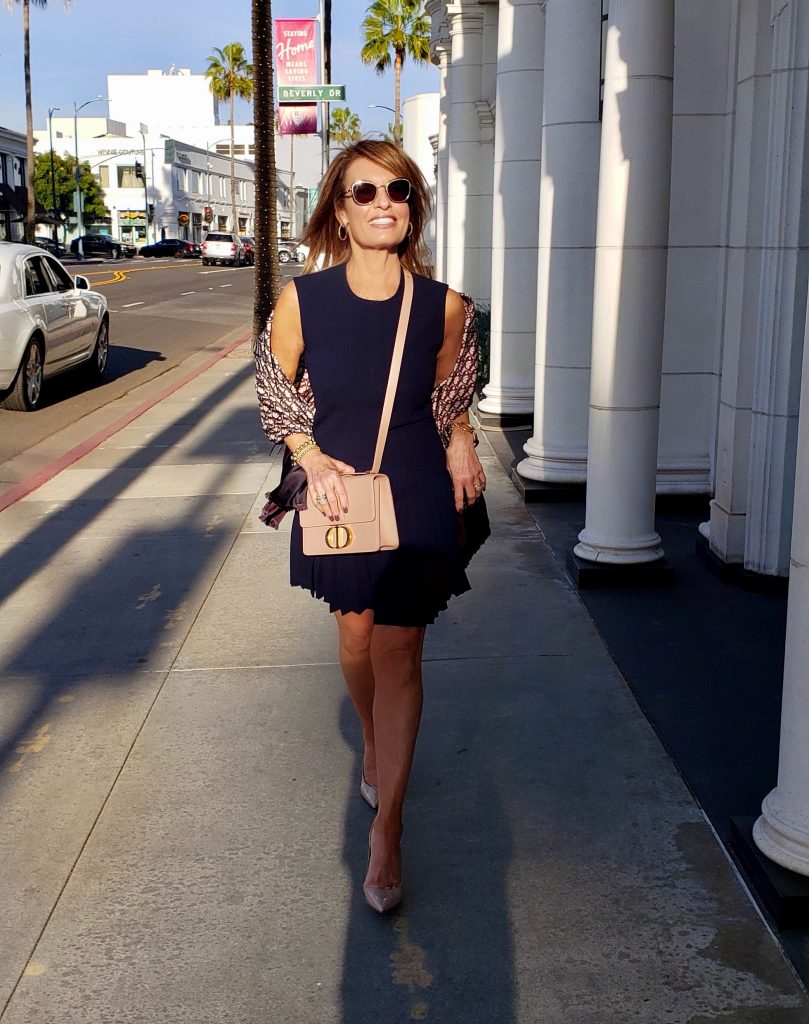 Shop the post below