Each of these wonderful beauty and health items is available at your local drugstore and costs less than half the price of their department store counterparts.
Bioderma Sensibio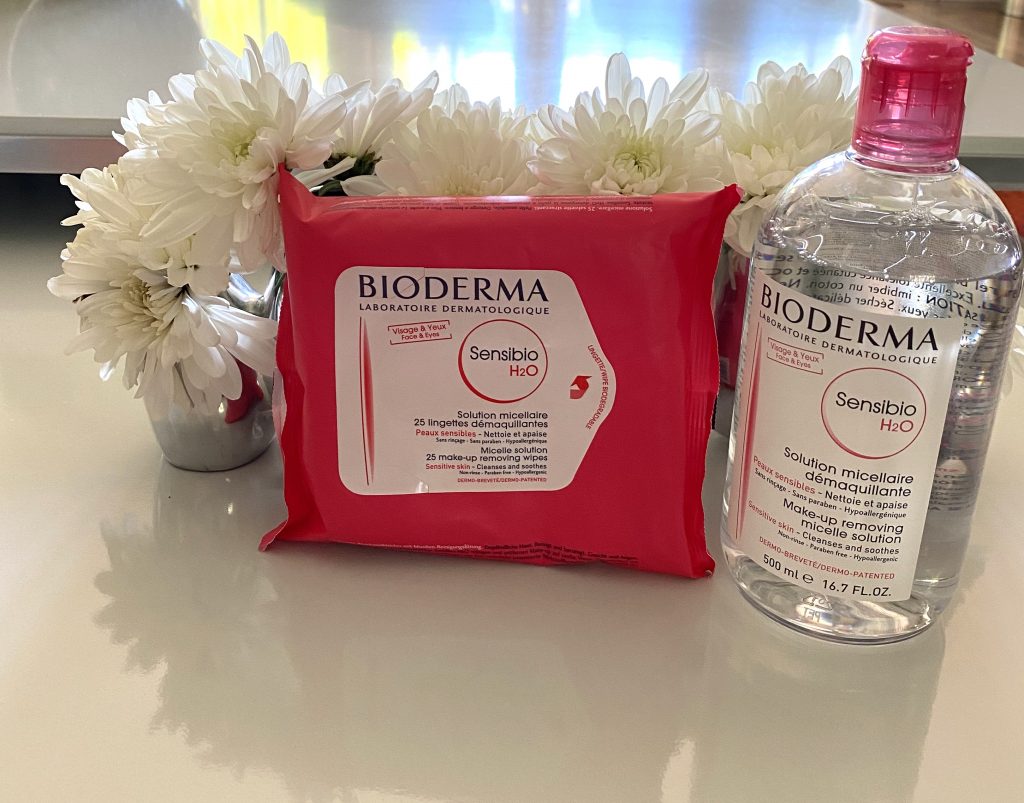 The Bioderma Sensibio is something that I have used for years. Formulated for sensitive skin, this product is as wonderful a post-workout cleanser, as it is a makeup remover. It removes all traces of dirt from my workout, leaving my skin soft and refreshed and ready for serum and moisturizer. Additionally, after cleansing my skin of heavy makeup, one swipe of this micellaire water removes all remnants of foundation and concealer that the cleanser often misses.
When I travel, I take only these Bioderma Sensibio makeup removing wipes. Not only are they effective in cleansing my skin, but they solve the carry on liquids restriction. In addition, because they are designed for sensitive skin, I feel confident using them when I travel when my skin tends to react unfavorably to its new surroundings. These wipes gently exfoliate the skin as well, resulting in skin that is more receptive to receive serums and moisturizers.
Dr. Teal's Epsom Salts and Bath Foam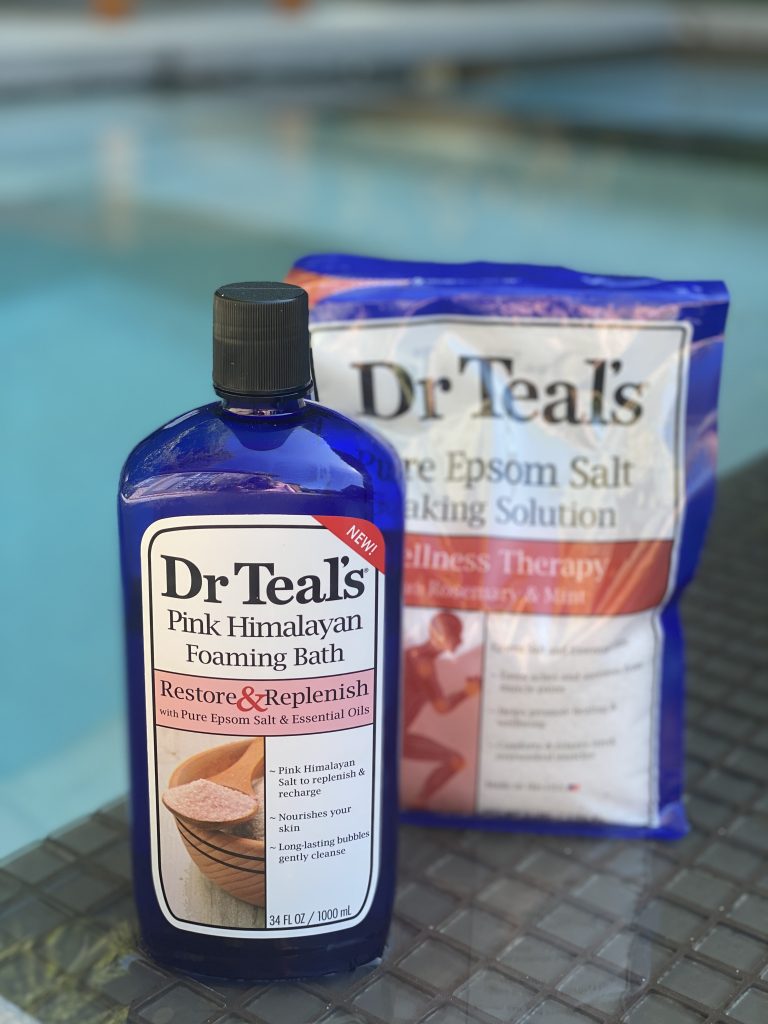 I have been using Dr. Teal's Epsom Salts and foaming bath products for years, and most especially during this quarantine. I find epsom salts to be incredibly effective for helping with my lower back and muscle pain; the fact that they are the major ingredients in the foaming bath is an added bonus, since I am a bonafide bather. The foaming bath and the salts come in a variety of essential oils, thereby adding to their health and wellness benefits. This is a product for these times of stress and the perfect addition to your wellness routine. Best of all they are each less than $5.00!!
Hempz Herbal Body Moisturizer
I was using this product long before my husband, Jeff, made it part of his daily and nightly routine. Jeff has psoriasis; and of all the treatments (both OTC and prescription) that he has used, Hempz, by far, is the most effective. The hemp seed oil soothes his itchy skin and removes the scaliness. I love this product for its many fragrances, and its ability to deeply moisturize. It is well priced and widely available.
Essie Nail Products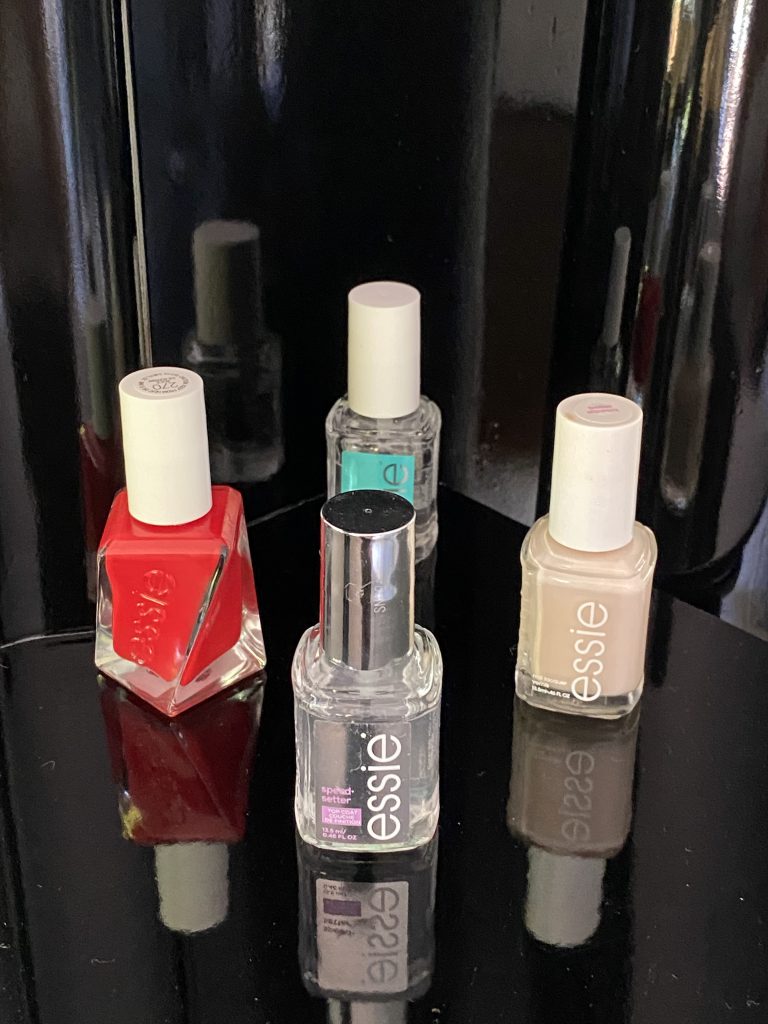 I have tried every brand of nail polish known to mankind, and I will always return to Essie. The colors, their staying power, and easy application make them a cult favorite, and mine as well. I love the gel couture line for its staying power; you get the high gloss, gel-like finish, without enduring the nail damage caused by actual gel polish.
Since the COVID quarantine, I have been doing my own mani/pedis and have actually become quite good at it…practice makes almost perfect! I have been using the shade, "Rock The Runway" (shown above, on my toenails, all summer long. Ballet Slippers is a classic shade of pink; for years, it has been the most popular color in Essie's entire line. It is what I call the universal appeal of pink polish…unobtrusive, clean, and feminine.
I use it often on my nails. Essie's new base coat polish, Here To Stay is true to its name. My color lasts for a solid week, despite all the hand washing. The Speed Setter top coat sets the color in minutes and provides a glossy finish to both my finger and toenails.