"Whoever said orange is the new pink was seriously disturbed!" I loved this line from the film "Legally Blonde." Come to think of it, I love nearly every line from that movie. I am a girlie girl and could totally relate to every word that came out of Elle Woods' mouth. You can never have enough pink, so I piled it on for this outfit!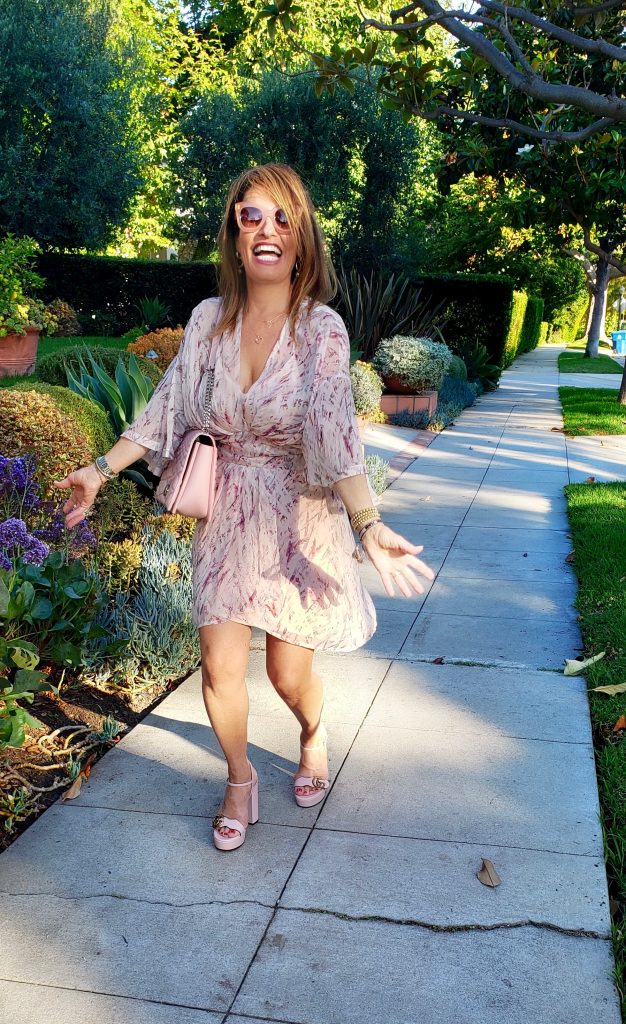 From the sunnies to the shoes and bag, I just went for it, starting with the shades. Celine makes the best pink sunnies…the frame is large and flattering. I love mine and they look as good on brunettes as they do on blondes. My blonde friend has these; I coveted them on her and finally caved and got them for myself. As you can see from the photo, I was feeling quite in the pink the day we shot photos and was entertaining myself (and Jeff).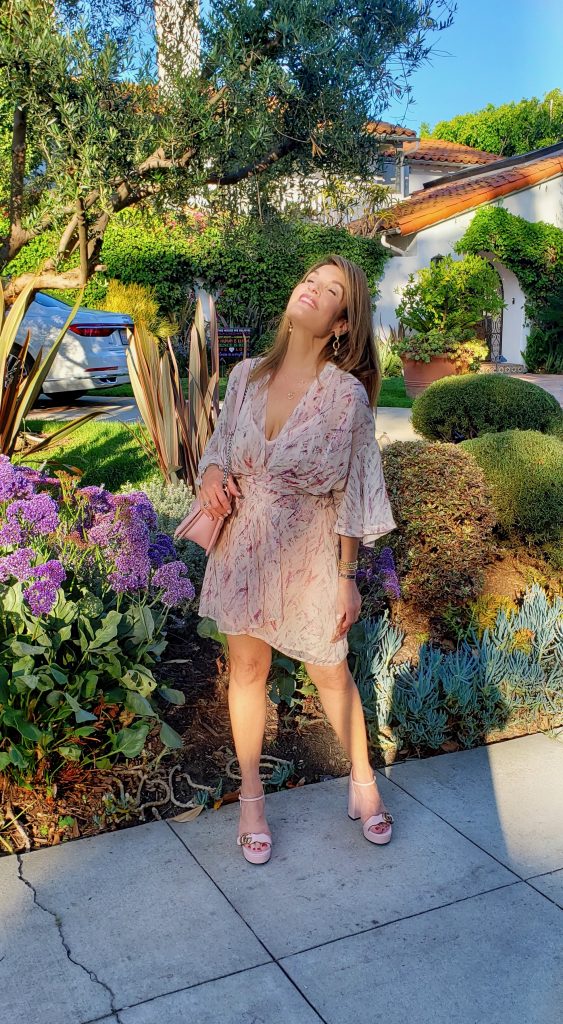 The dress is the perfect length for my 5'3 1/2 inch frame. The sizing is French, which means 34-42. I took a 36 (I am usually a size 2 or 4), so gage yours accordingly. It fits beautifully… not too tight anywhere, yet very flattering. Best of all it's on major sale right now!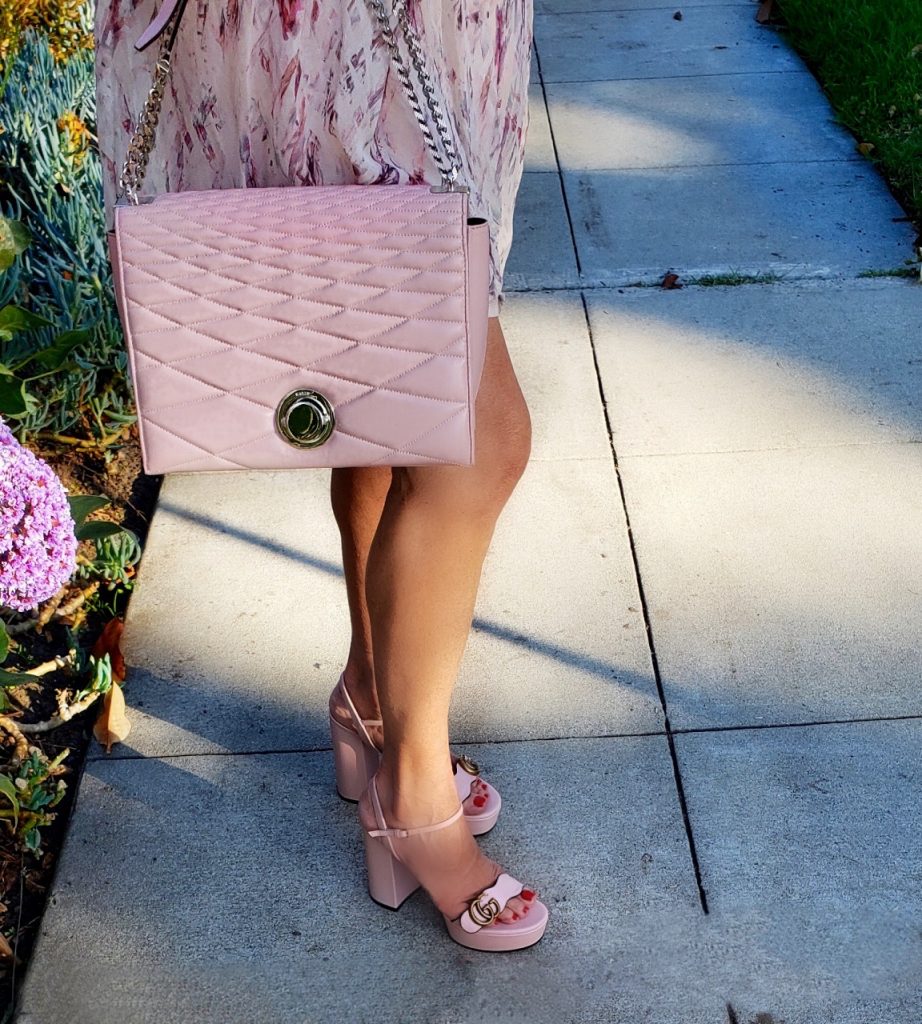 I have owned this Bally handbag for years. I treat this shade of pink as a neutral, thereby increasing its usage. The fact that it matched the sandals perfectly was fashion kismet!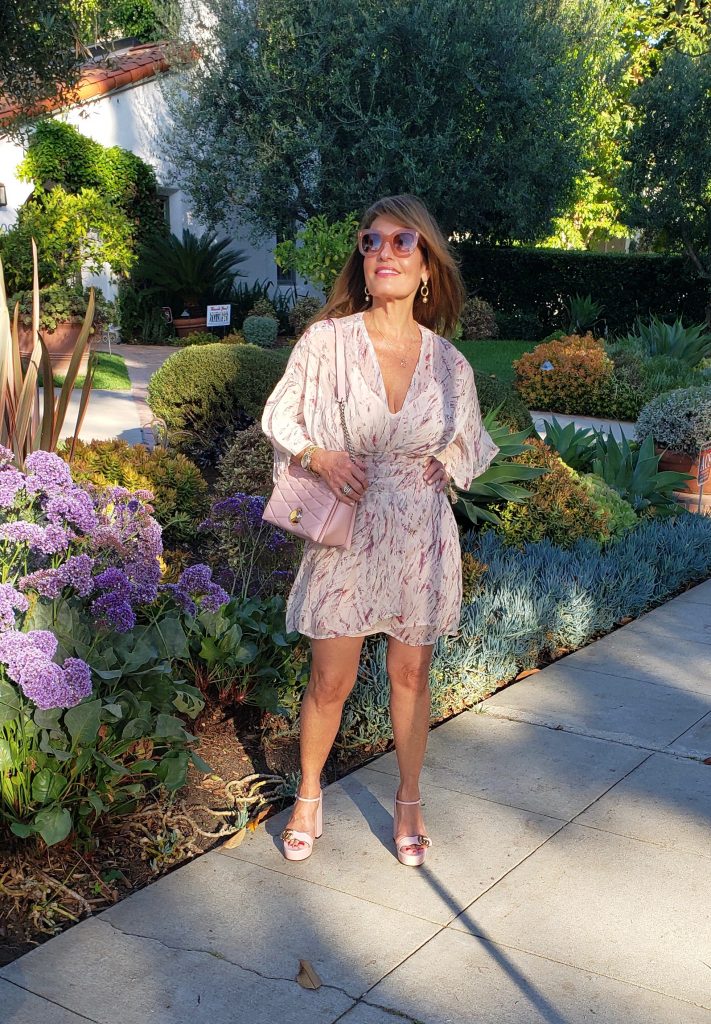 I realize that shopping during a pandemic is not first and foremost on our minds. Supporting organizations that help those in need are where our money is best spent. However, if you are in need of summer dresses and want to purchase them when they are on sale, then this is the time to do so. This dress has been reduced by half its original price, and you can expect further reductions at the checkout. Now is also the time to use your points. I use mine all the time, and the price drops even further.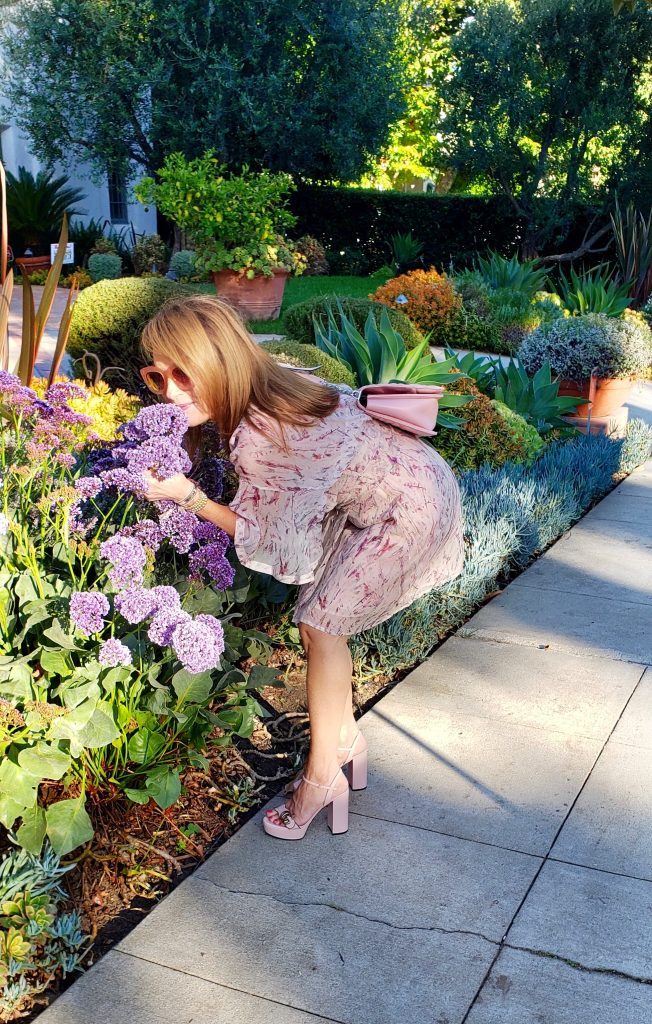 Above all else, take time to smell the flowers. Now more than ever, we have to enjoy and be grateful for the little things.