My son, Yale, celebrated his birthday a couple of weeks ago. I have always baked scratch cakes for my children's birthdays, and have never veered from that self promise in 27 years. Yale's favorite is cheesecake; I have only baked him one in all his 27 years, and I promised I would do one for him this year.
However, I was short on time. It was noon, and he was coming by for dinner at 6:00. I am a last-minute kind of gal, but this was ridiculous. It was obvious that a full-blown cheesecake was out of the question at this late hour. I knew I needed to shortcut this venture, but how? And then it came to me…what if I used a brownie mix, topped it with a cream cheese cheesecake batter, then dollop more brownie mix on top and swirl all of the above?
I could doctor the brownie mix by adding good chocolate chips, (like Guittard, Ghirardelli, or Trader Joe's), and go all out with a crushed Oreo Cookie topping. That would satisfy all of Yale's faves in one fell swoop. Yale was delighted, and told me this was one of my very best efforts! I then took a large mouthful and applauded myself!
Ingredients:
good brownie mix (I used Whole Foods 365)
1 cup good of chocolate chips (like Trader Joe's, Guittard, or Ghirardelli)
8 ounce of package cream cheese, softened
1 egg
1/3 cup of sugar
1/2 teaspoon of vanilla extract
6-7 crushed Oreo cookies
Directions:
Preheat oven to 350 degrees.
Make brownies according to directions on the package. Add chocolate chips and mix well.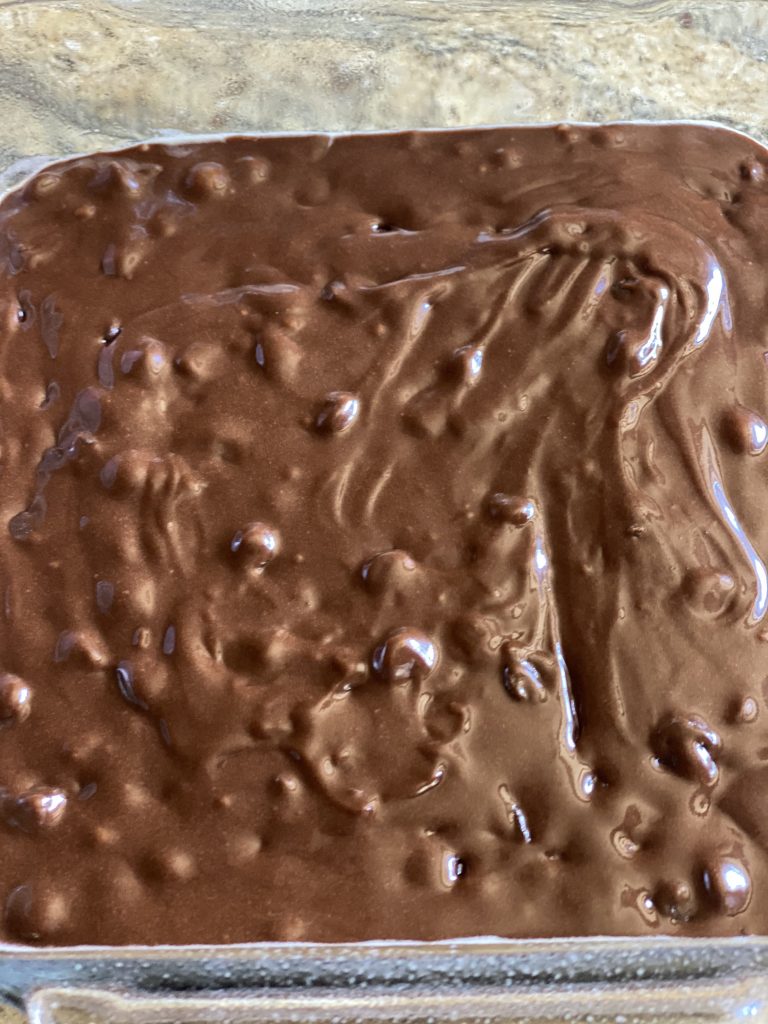 3. In a separate bowl, beat together cream cheese, sugar, egg, and vanilla extract.
4. Spray 8 x 8 square glass or metal pan.
5. Pour 2/3 of the brownie batter on the bottom and add the cream cheese mixture on top.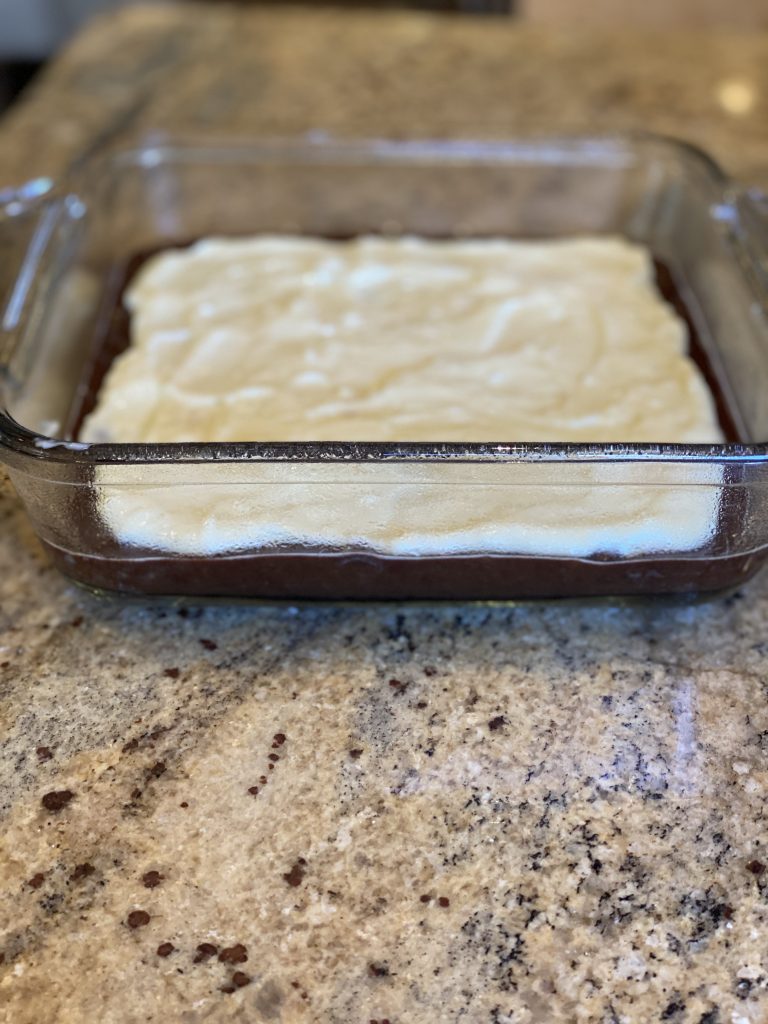 6. Using an ice cream scooper or large spoon, add the remainder of the brownie mix in dollops on top of the cream cheese mixture.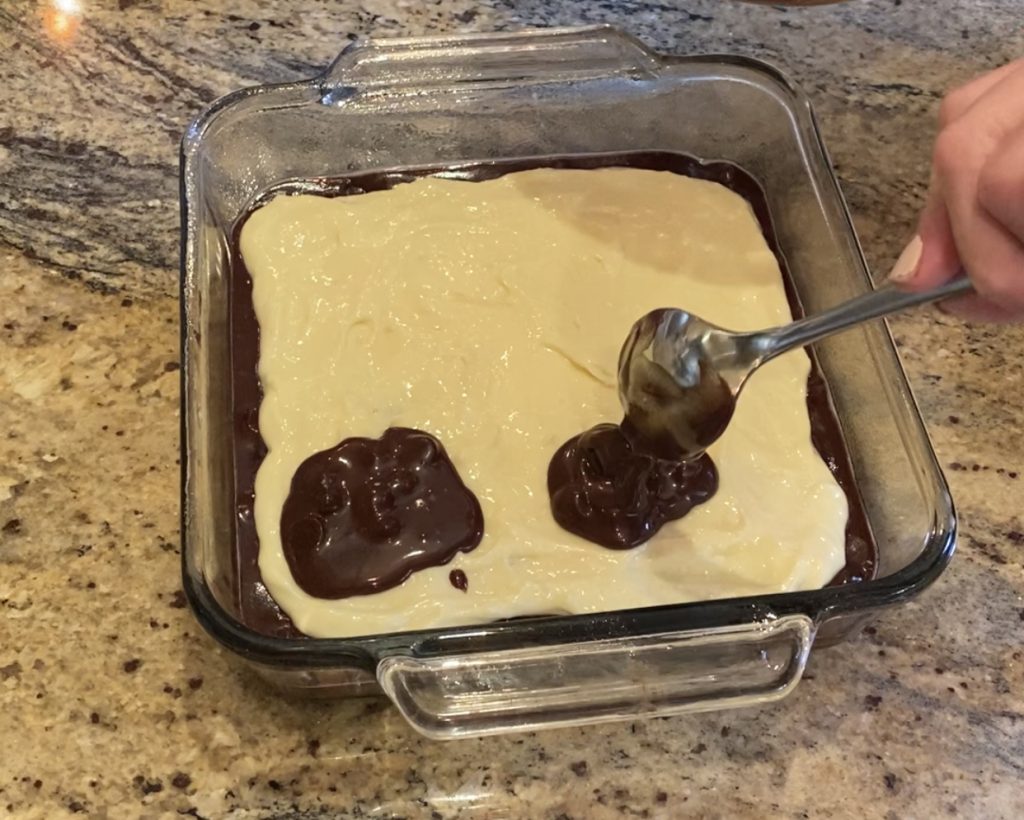 7. Using a metal or wooden skewer or chopstick, swirl the 2 batters together. Scatter the crushed Oreo cookies on top.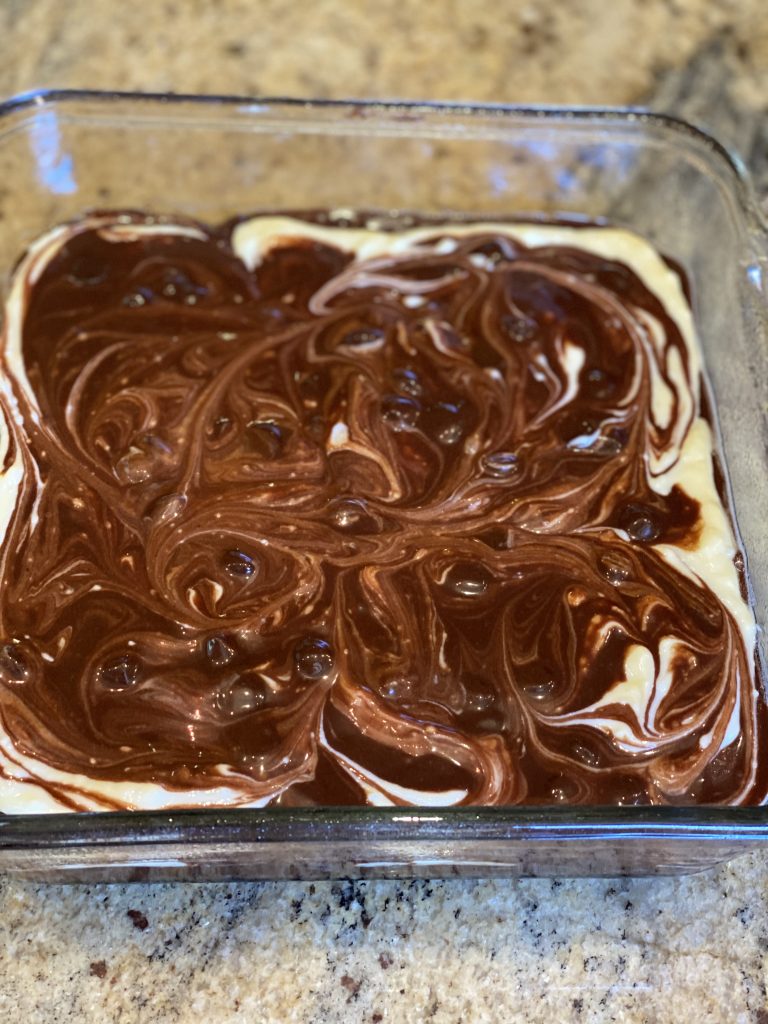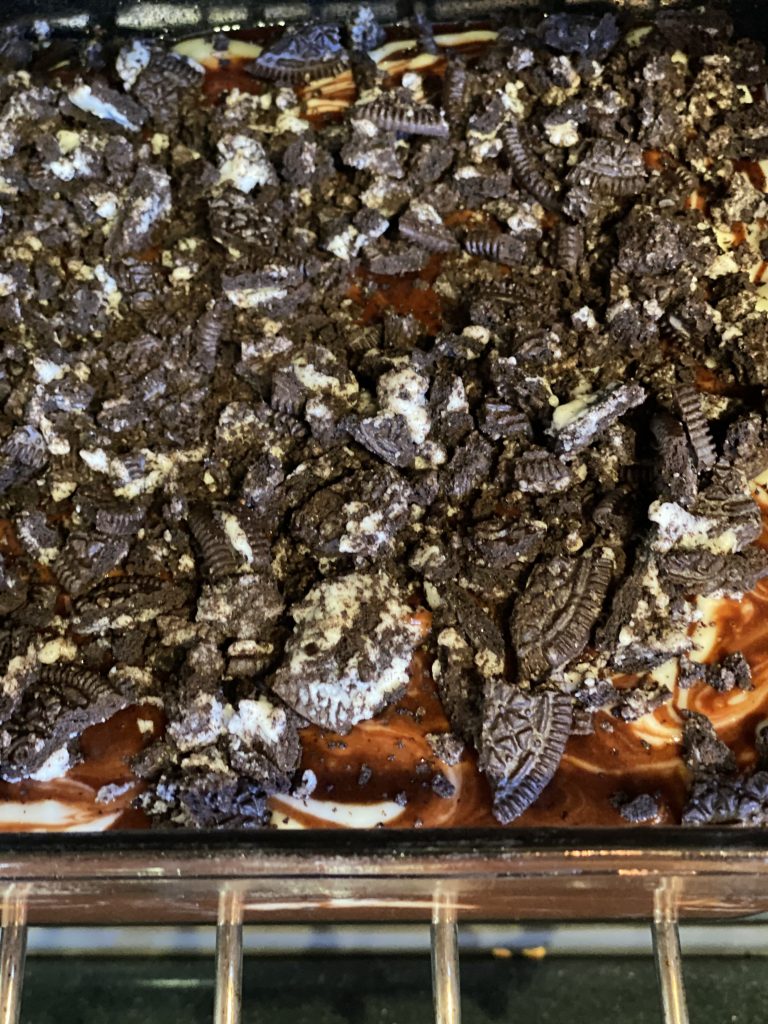 8. Bake for 30-35 minutes, or until a toothpick inserted into the center comes out clean. Let cool on a rack, then refrigerate (about 3 hours), until ready to serve.