Dear Worth New York,
I will miss you. I will miss your chic, tailored clothes, your talented stylists, your unbeatable quality, and oh yes, your half-priced sales! I will miss your basic tanks, tees, and sweaters. I will especially miss your beautiful scarves, and buttery leather jackets and suede coats, your wraps, and ponchos.
This past spring, the fashion brand, Worth New York, closed its doors. I have featured a plethora of clothes by Worth New York, too many to tag here in this post. If I did, you would be flipping back and forth and we would never see this post progress. Worth was a line that appealed to so many of my friends and fellow influencers, many of whom have completely different tastes and styles. Its wide range appeal is what established it as a powerhouse upscale brand only sold via style consultants. I have many Worth New York pieces that will last me a lifetime since the quality and style of this brand were timeless. One such item is this off the shoulder top, which can be worn with bra straps up or down, depending upon your comfort level. I consider this top one of Worth's best basics, something with which I will never part.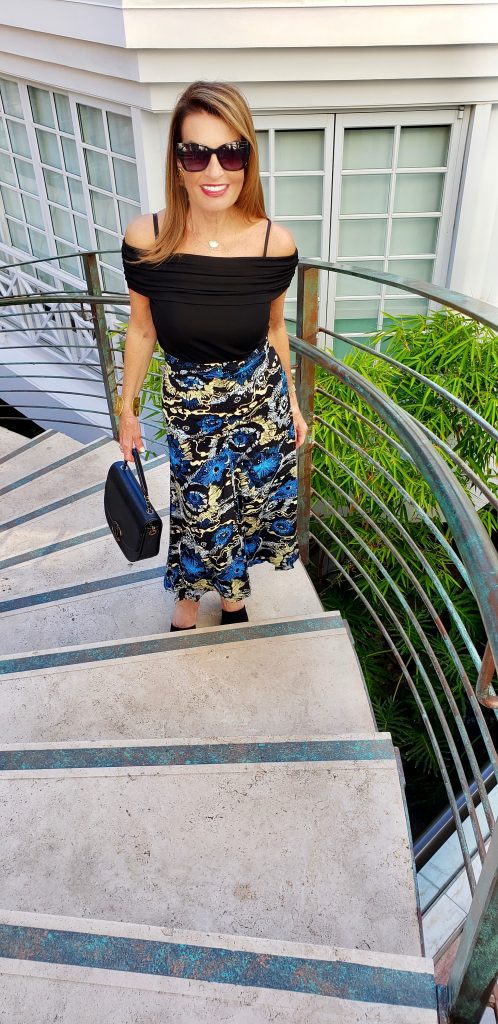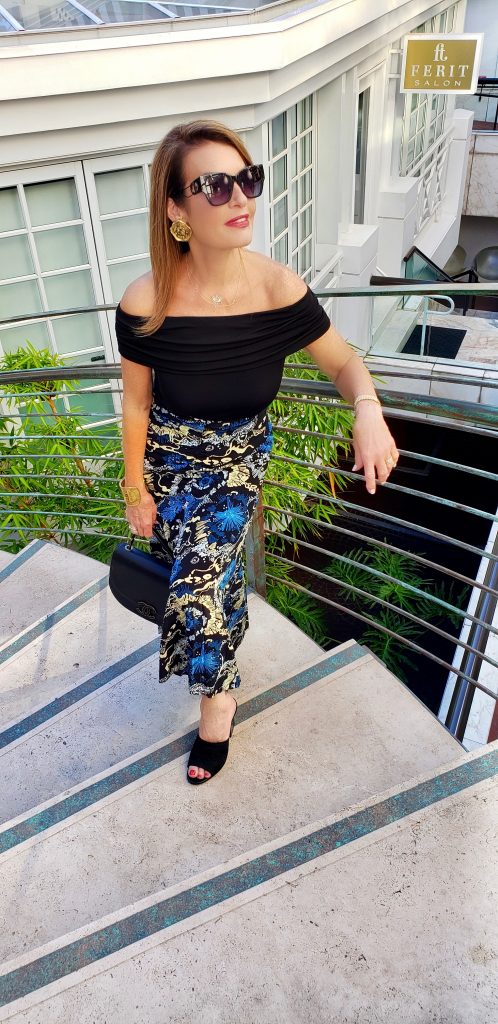 This high low skirt by A.L.C. is uniquely ruched in both the front and the back… unfortunately, I have no photos of the back, so you'll have to take my word for it. What you can see, however, is the flattering cut of this skirt. I chose to wear it with a chunky heel, but could just as easily have worn it with flip flops and a black tank top. I love a skirt with versatility, and this one fills that requirement perfectly.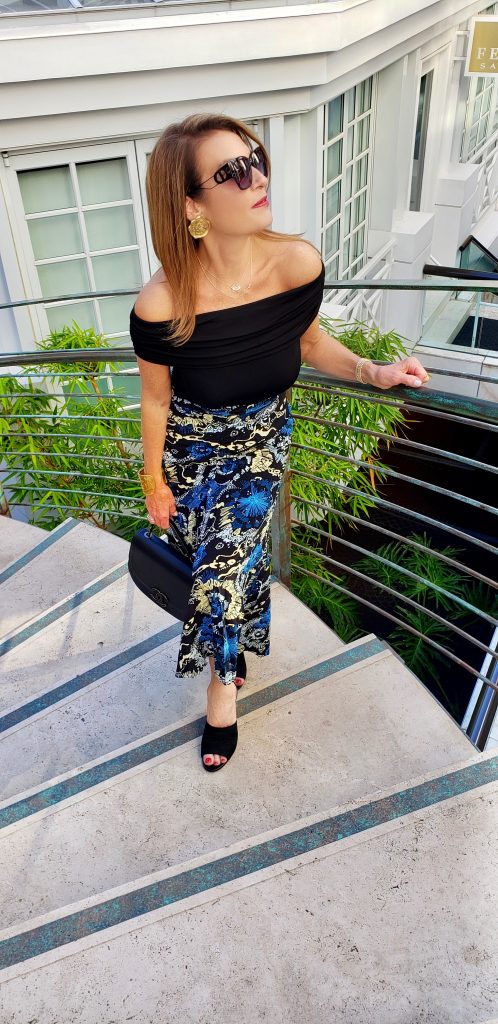 Farewell Worth New York, I will miss you. At least my closet is filled with your charm and fabulous style.
Forever Yours,
XO Fabulesley