Last month, in the aftermath of George Floyd's brutal and horrific murder and the global protests for racial justice and equality, a positive rose from a negative. That positive for me was the focus on Black-owned businesses, specifically Black-owned fashion brands. You will recall that I featured four of these businesses in this post. I ordered two items from The Folklore website and showed them on my Instagram story here.
This breezy lightweight dress was made in Capetown South Africa and was only available in "One Size Fits All." I honestly didn't know what to expect in terms of the fit. I loved the cheerful pattern, which seemed to immediately uplift my spirits which were very deeply submerged in the events of the protests. The dress arrived and when I took it out of the box, I was surprised by the design. The bottom half of the dress is not attached to the back of the dress.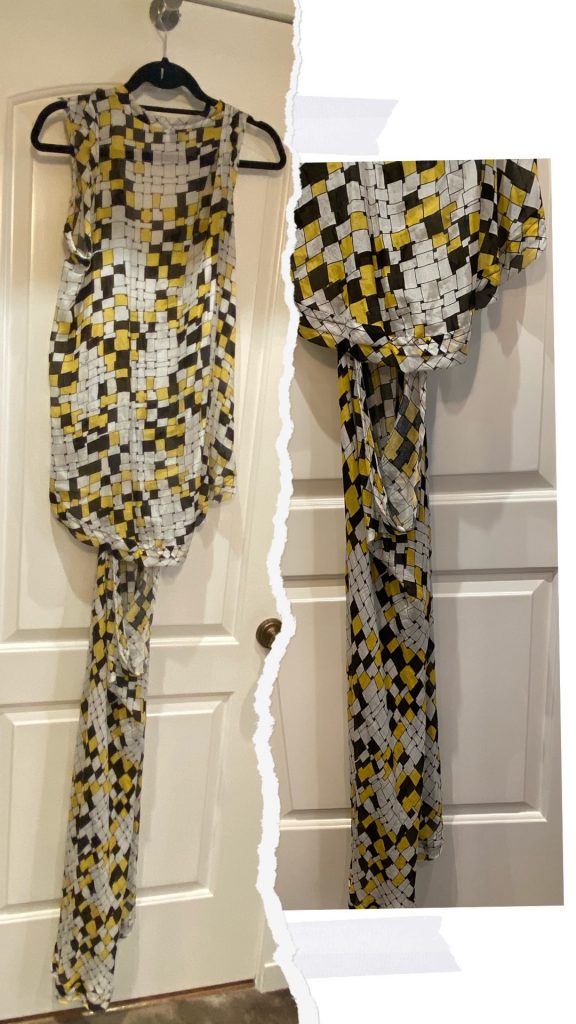 However, being that the dress is "one size" explains that. When I put the dress on and tucked it in at the back then tied the drawstring at the front, Jeff exclaimed, "wow!" "that looks amazing on you!" We were both extremely pleasantly surprised.
Now came time to style it and find the perfect location in which to shoot it. During the Santa Monica protest, many shops were looted and destroyed by a group of hoodlums and vandals who had nothing to do with the protests. As a result, these shops were boarded up and the shopping district of Santa Monica was unrecognizable. The city invited local artists to paint murals expressing the theme of Black Lives Matter. The result was a myriad of beautiful and meaningful paintings that erased the horrible destruction. I thought that these murals would serve as the perfect backdrops for my dress from The Folklore. Below are the results!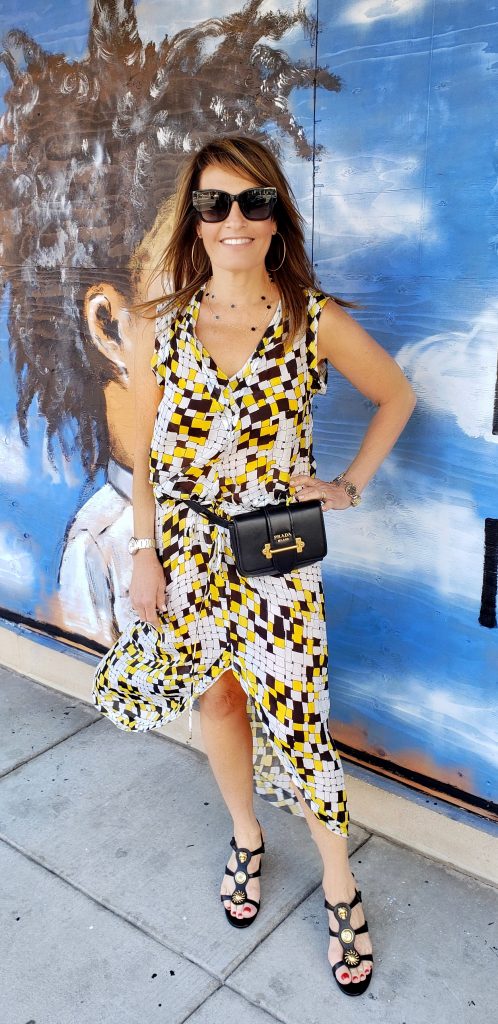 The belt bag adds definition at the hip and lends edgy chic to the dress, which will be perfect for travel…hopefully by next summer!!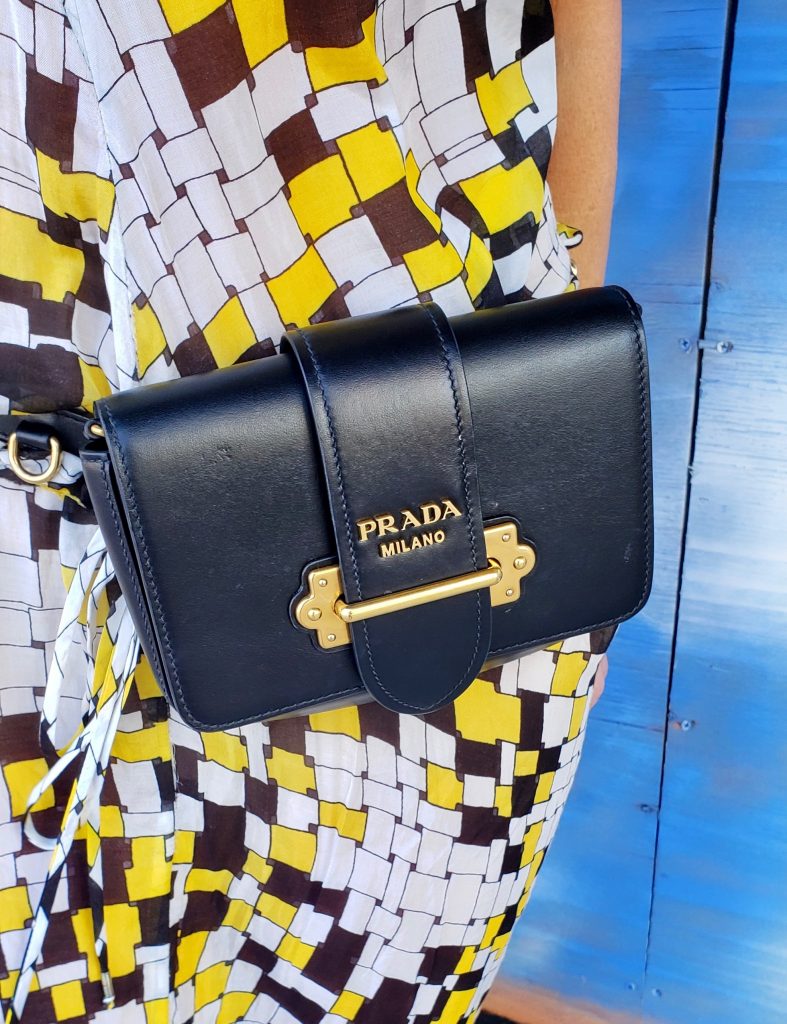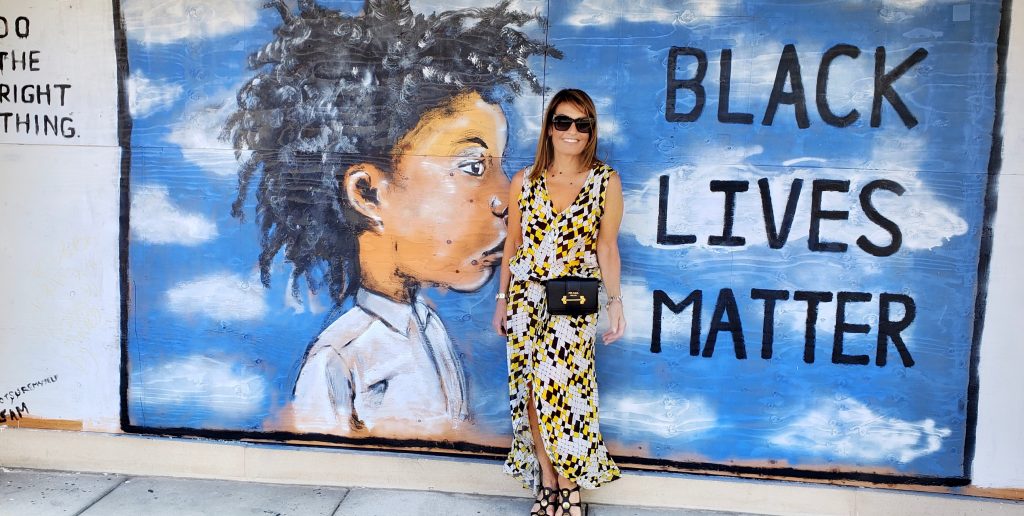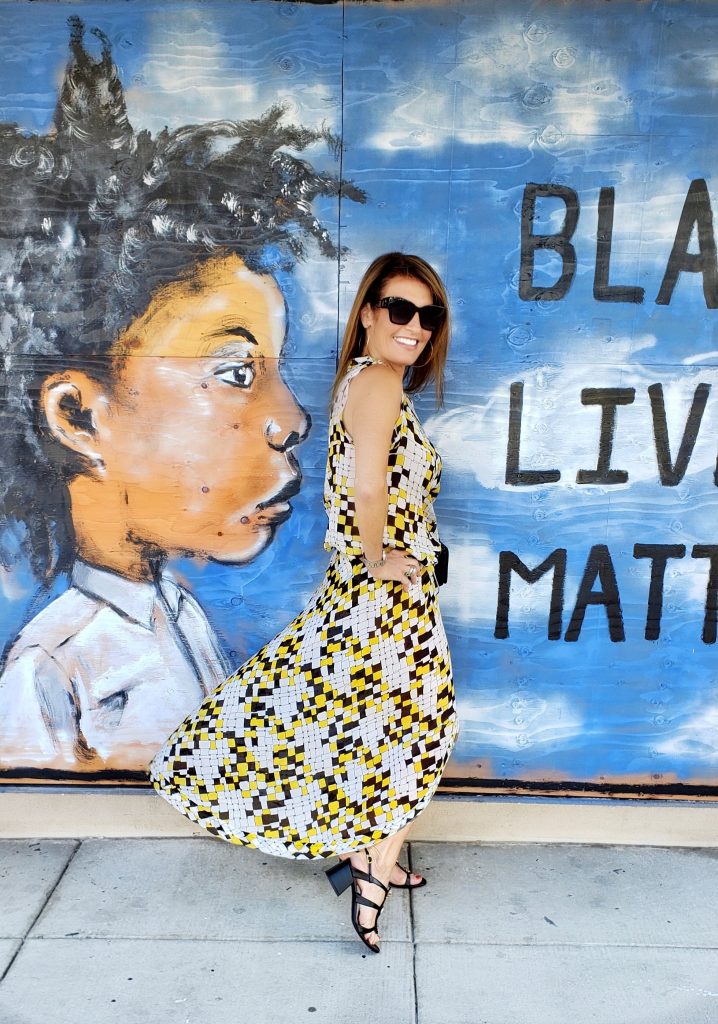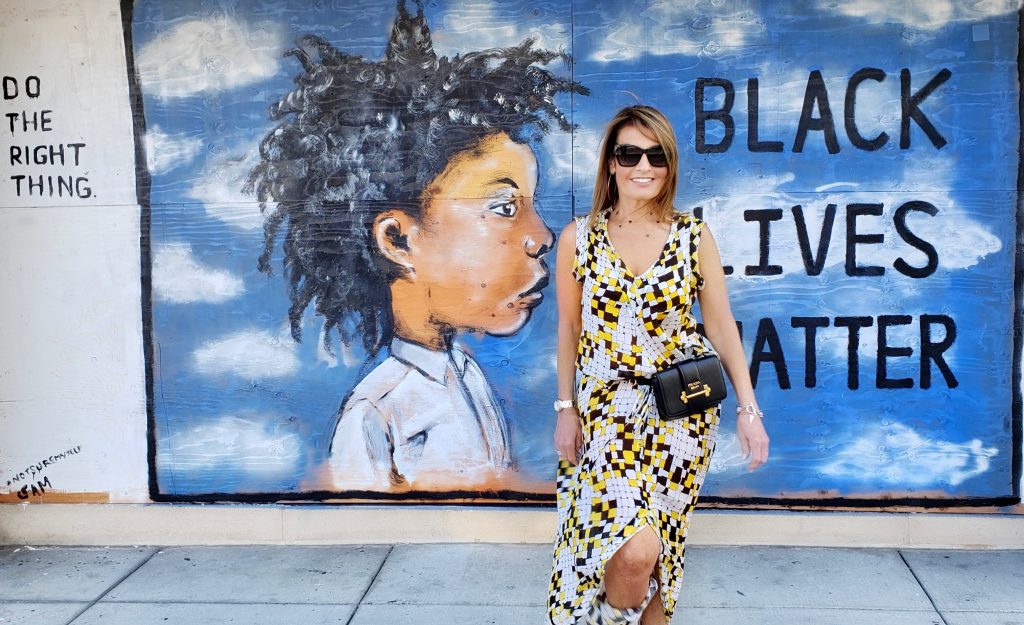 I am thrilled with the purchase of this dress. I felt good about ordering it and feel even better about showing it off. Please join me in supporting Black-owned businesses like The Folklore. There are many wonderful items on their website, from accessories to housewares. Something wonderful awaits you! Click here to explore!