When it comes to fashion, there is nothing more satisfying than finding something fabulous at an equally fabulous price. Allow me to introduce you to Lovestitch Clothing because they have fulfilled that satisfaction. I have received several items of clothing from Lovestitch. As you are aware, I will not endorse anything that does not meet my standards. Nothing makes it to this platform without my 100% satisfaction and approval. I am happy to report that these clothes have that check mark beside them; they are both well made, fun to wear and the price point, especially this weekend at their warehouse sale is fantastic! The sale takes place this Saturday, August 19, at
2030 E. 15th in St Los Angeles from 8am – 3pm. Here is the Instagram reels I did to promote it.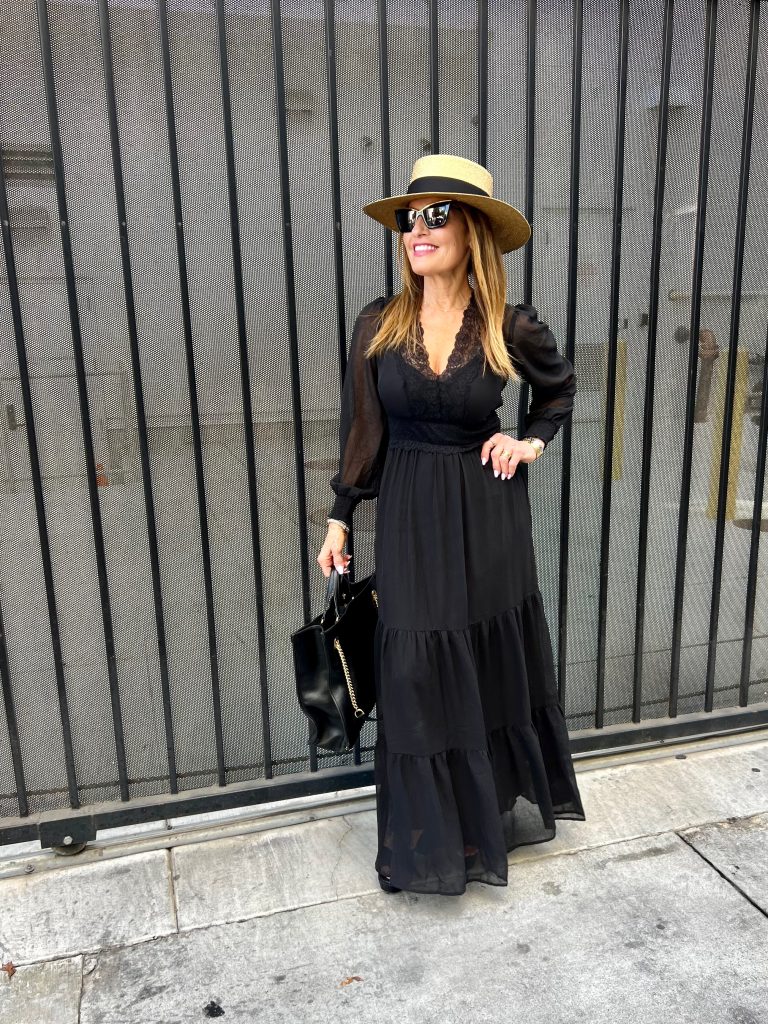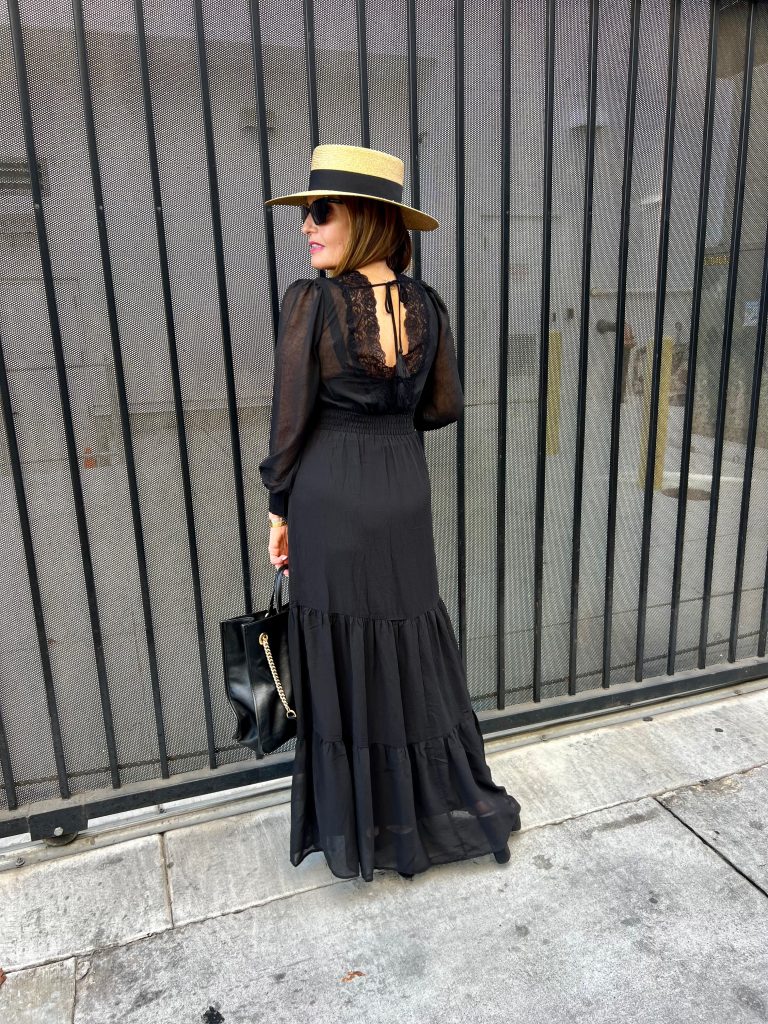 I love the lace and back detail. The sheer sleeves and lace add that extra something that elevates the dress. It also has a turn of the 19th century old West feel to it; to play that up, I paired it with this gold straw hat by Gucci.