Last month, after our trip to Israel, we flew home via London, so that we could visit with our daughter Serena. She was doing her semester abroad at NYU's satellite school, and we had the most marvelous time. I love London…you can just wander from neighborhood to neighborhood and feel as though you have gleaned an epic amount of history and culture. We were meeting a friend for supper and he chose Scott's, a very posh and elegant venue in the upscale neighborhood of Mayfair. Having come from Israel, where the temperatures were warm and there is no such thing as "formal" attire since the vibe of the country is hip, modern, and casual, I had packed nothing remotely elegant that could withstand the cooler temperatures of London. What's a girl to do, you ask? Head to the nearest department store, I say. And off I went to my favorite London haunt, Selfridges. I happened to hit a "coronation" sale and found two fabulous black dresses by the brand, The Kooples. I wore the one below with these lovely black Valentino sandals I packed. I also added my Valentino belt and the outfit was complete. You can watch a video that I created in my hotel room HERE. It reveals how I put the outfit together, from head to toe.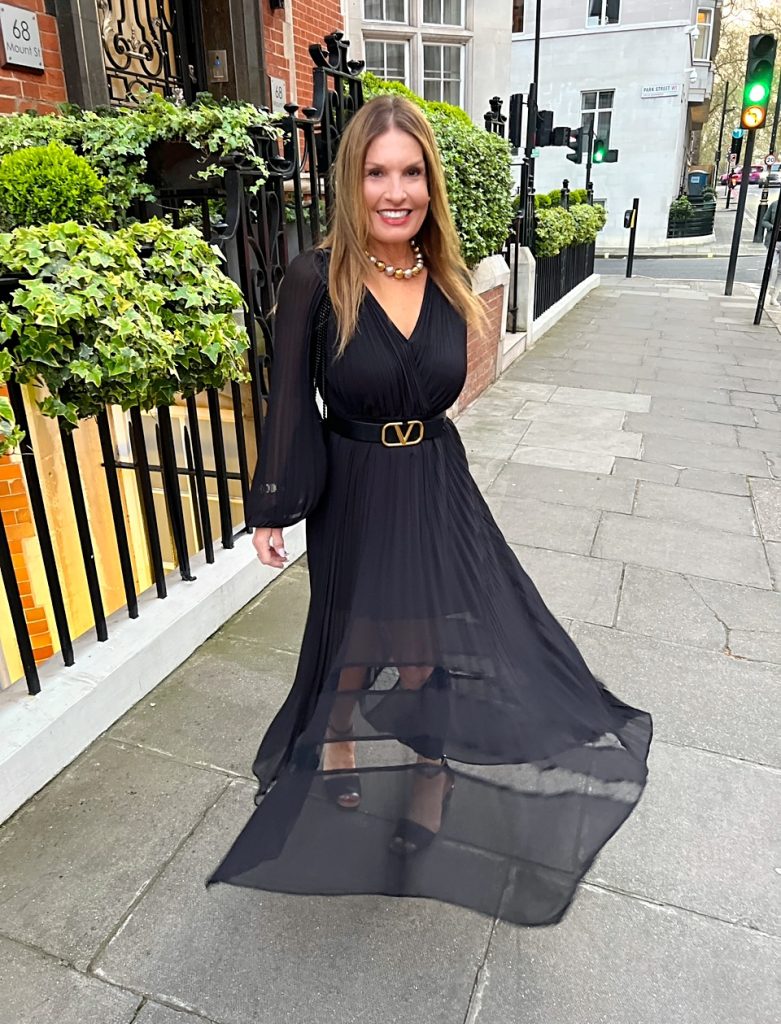 Since The Kooples was on sale, I figured I'd just have a look around to see what else would grab me.
I didn't have to look far…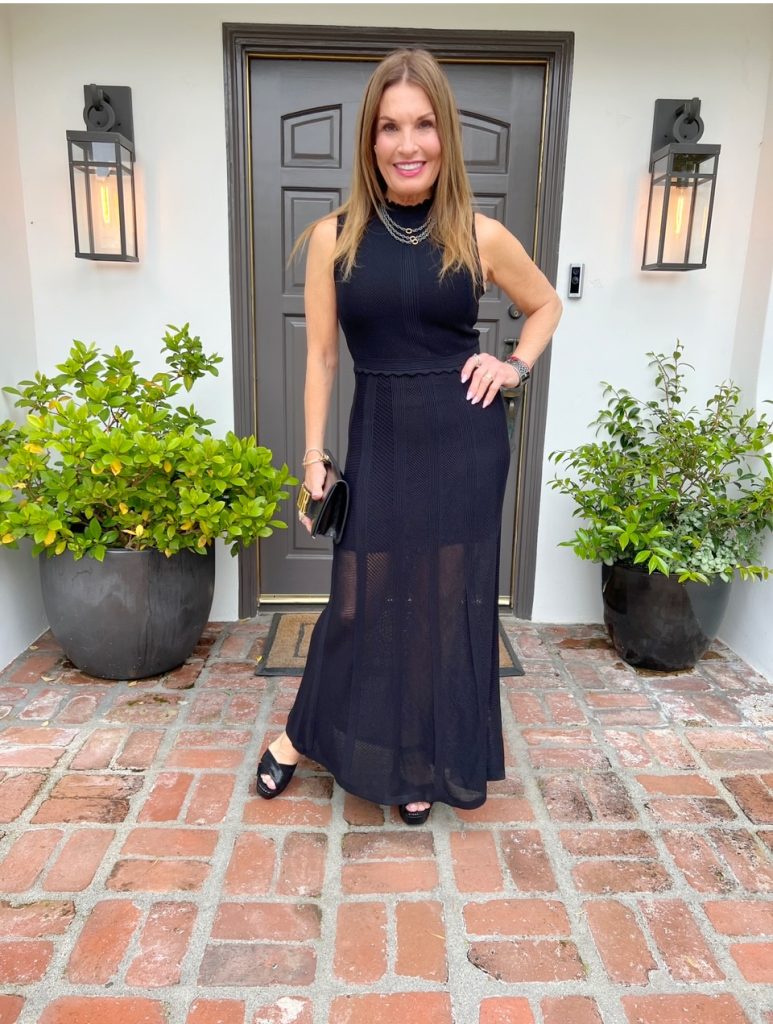 And the fact that it had a matching cardigan…SOLD!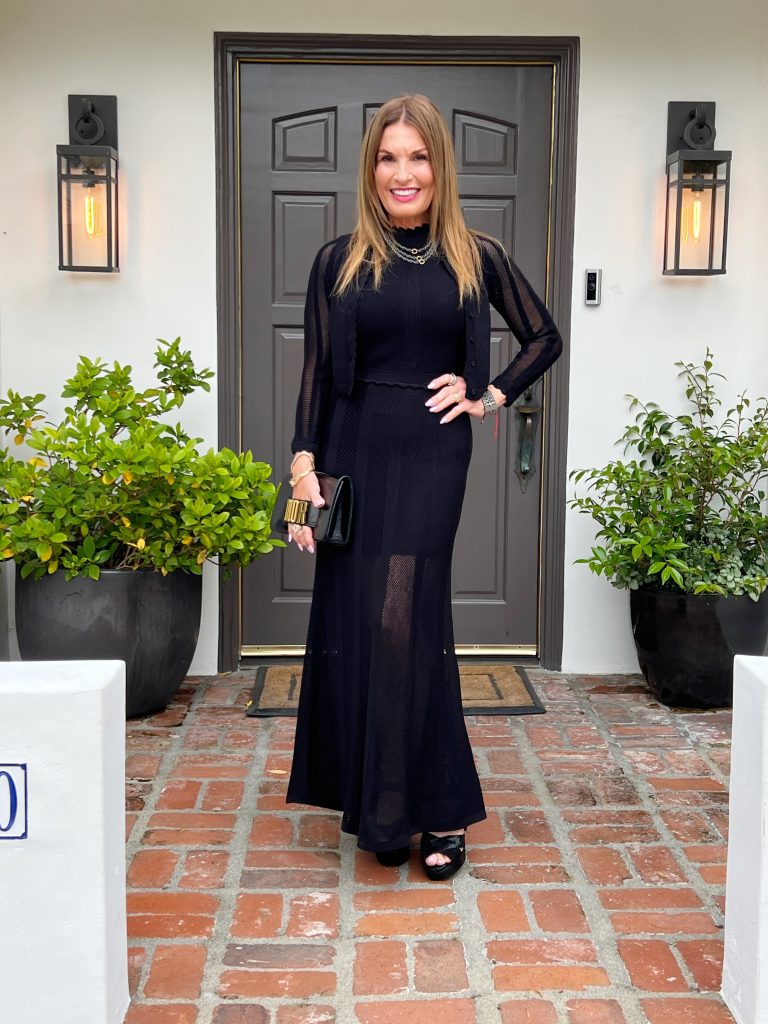 And of course, I will not attend a dressy event without my tried and true platform heels by Sole Bliss Shoes. I wore these to my son's wedding this past February, and danced til (nearly) dawn!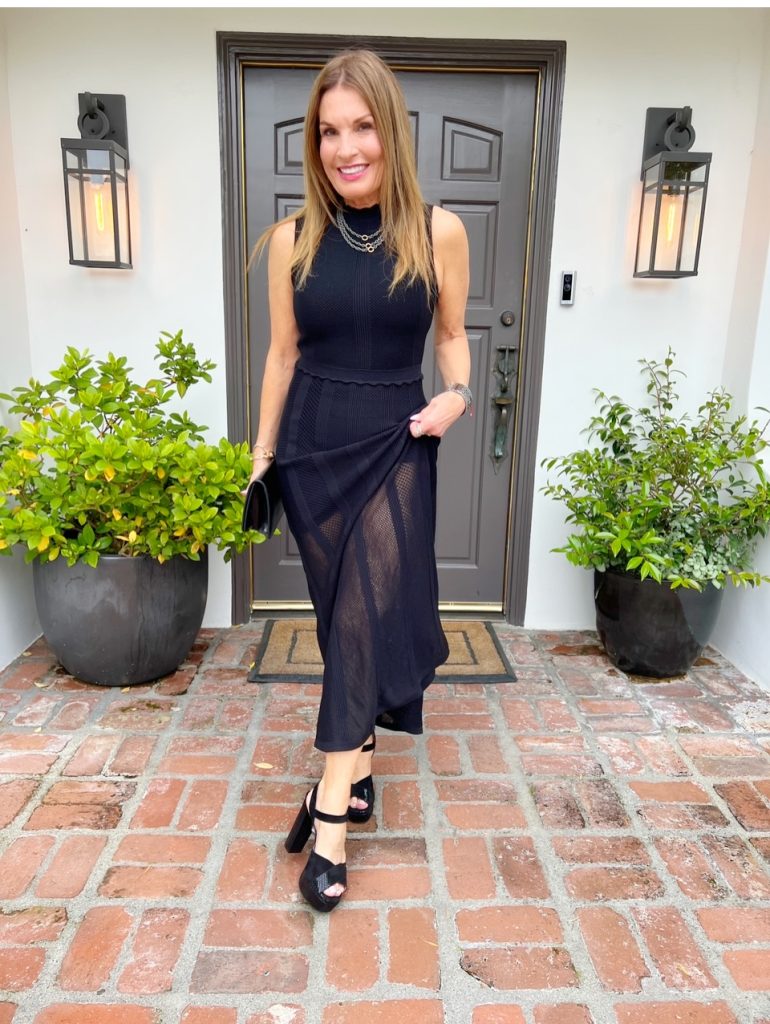 Order yours HERE and use my discount code Lesley15. I own many pairs of Sole Bliss shoes, and they are not all gifted to me; I am an enormous fan and my feet are incredibly happy!
Shop The Post