Here's a fun fact: Barbie and I share a birthday. We were both born on October 24, 1959. That fact coupled with all of the hype surrounding the Barbie movie, I just had to take advantage of our twinning. I filmed a little video that I posted on Instagram and TikTok, which you can view here. Being a pink girl, it wasn't difficult to create the perfect Barbie outfit. This pink knit dress by The Kooples, is the short version of the long black one I purchase in London. The fit is amazing and so is this color.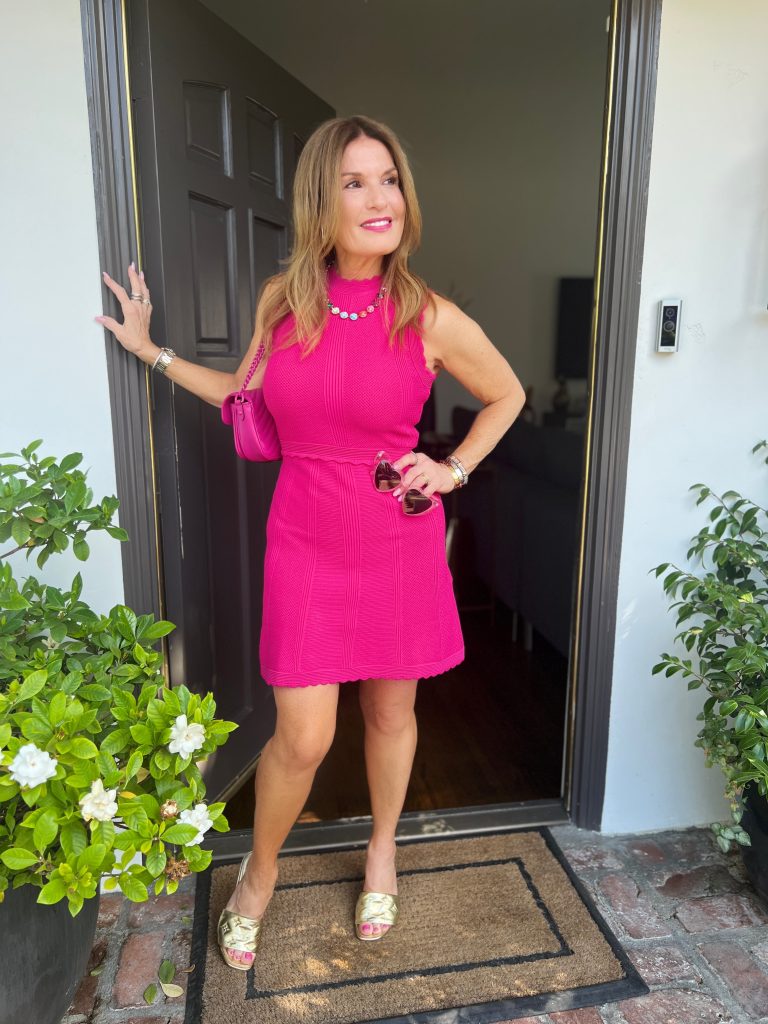 While in New York in June, Serena and I found ourselves at The Real Real store in Soho. She and I love to shop there because the selection and the prices are great. I spotted these gold LV slides and when I slipped them on… I felt just like Barbie!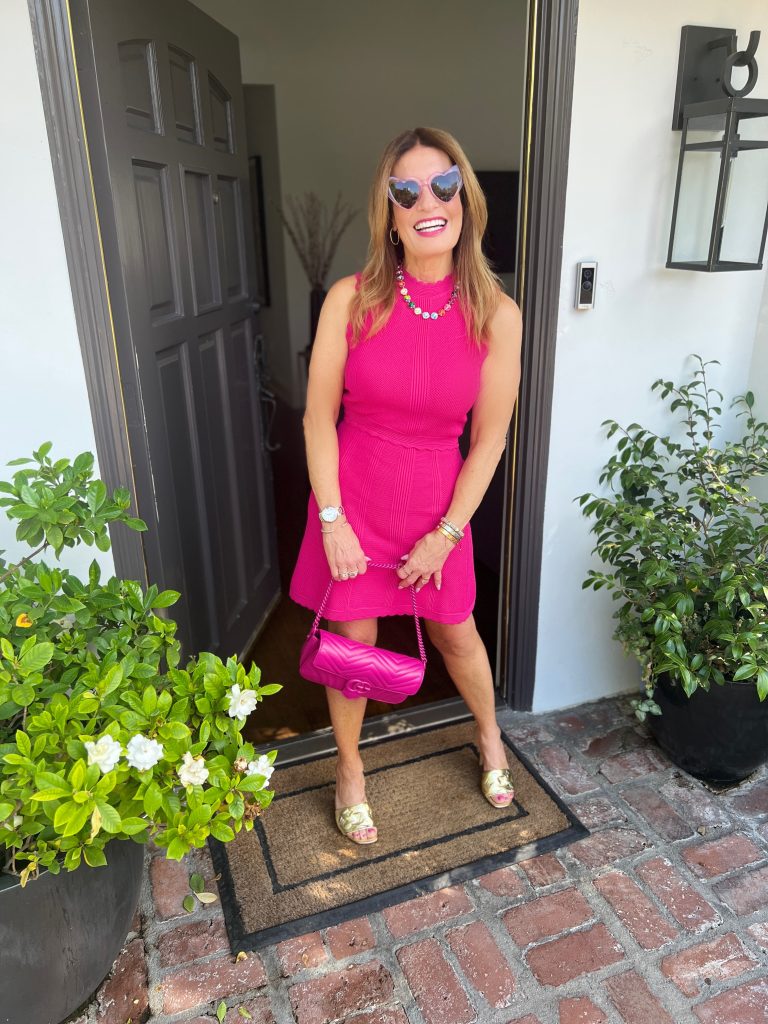 I found these sunglasses at The Paper Source stationary store in Beverly Hills. They cost $18.00 and they were well worth the purchase. I found these for you here.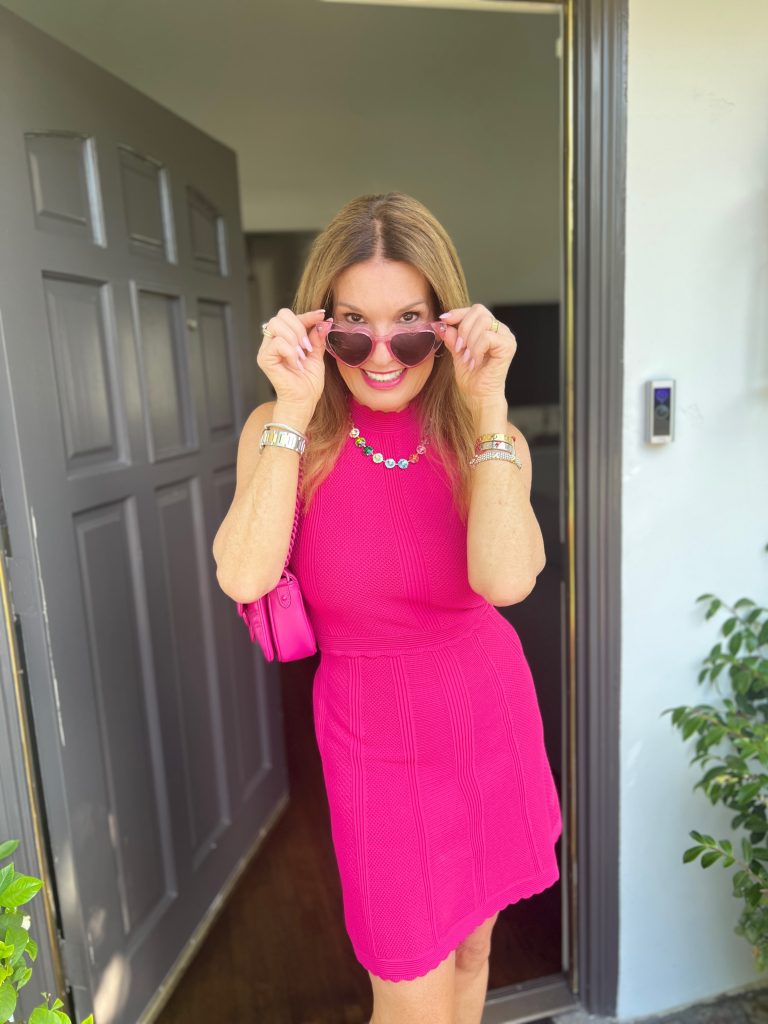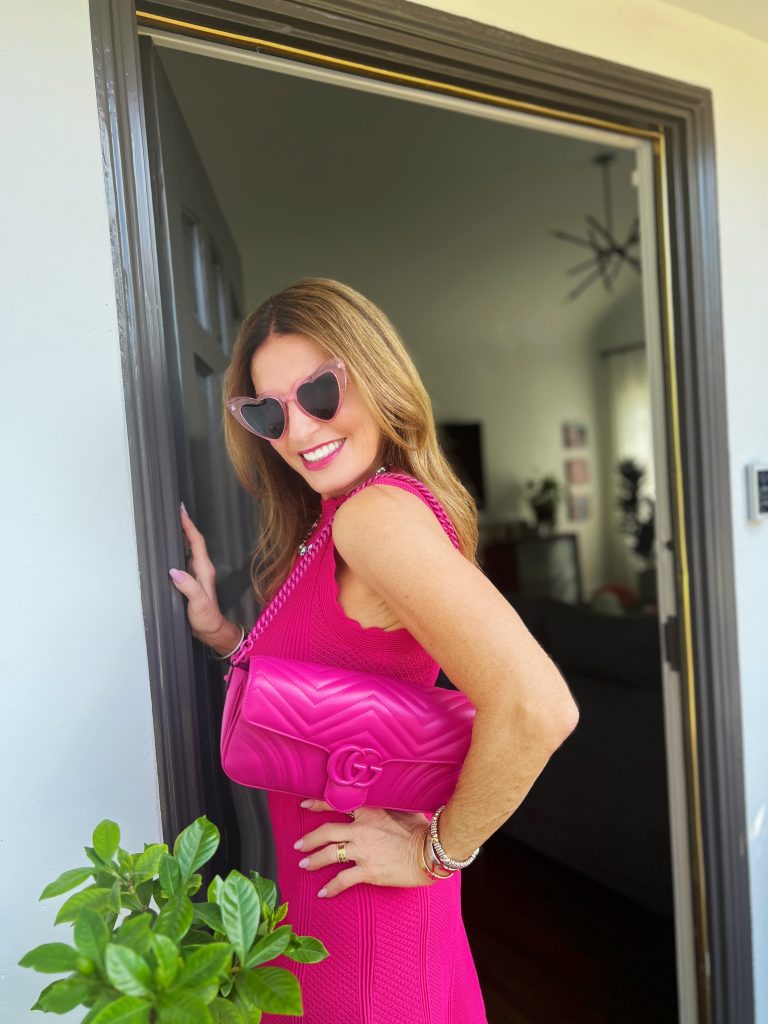 It's fun to play dress up for the day; it reminds me of why I loved playing with Barbie dolls, dressing them up, and creating entire scenarios for them. I guess I'm just a Barbie girl at heart.