I am a huge fan of Hellessy. When I fell in love with this fashion house, I fell hard. I don't know if it's the design, the fit or the details, or a combination of all three, but I am head over heels in fashion-love. The details that Hellessy creator and designer, Sylvie Millstein adds to every one of her pieces are thoughtful and creative. Whether it's ribbons, pom poms, rhinestones, or a detailed hem, it is done tastefully and whimsically, but always with a little je ne sais quoi…French style.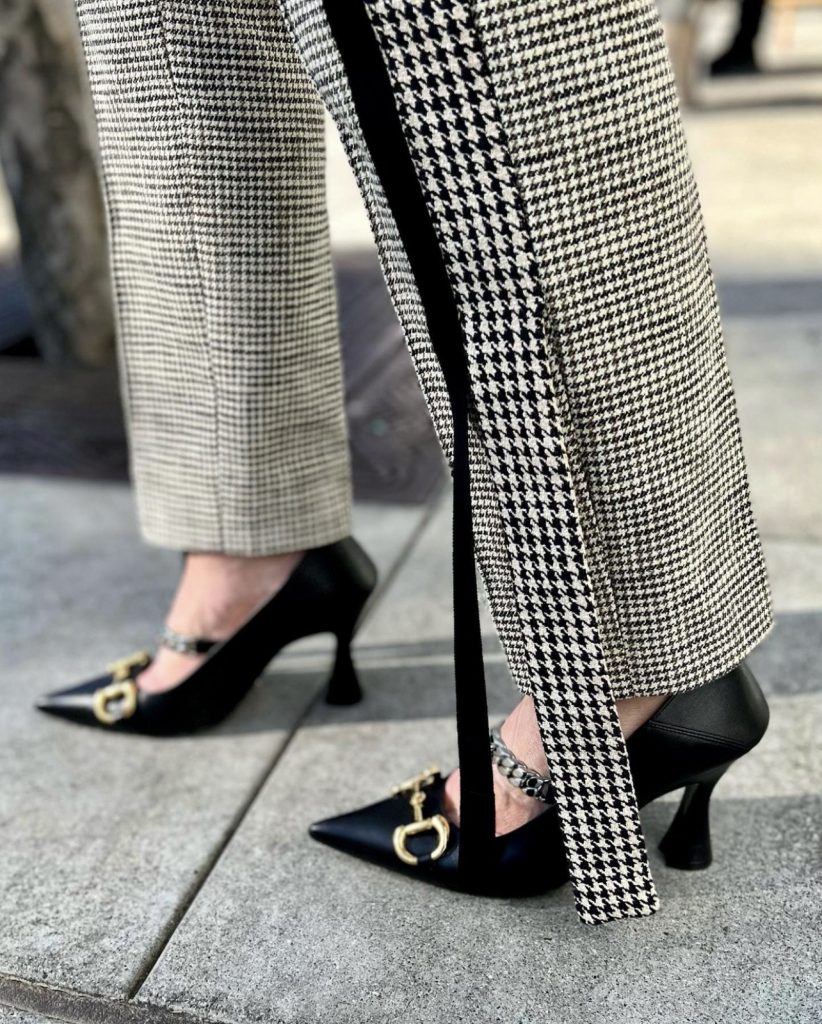 Adding detail to detail, I opted for these fabulous shoes by Gucci, purchased a couple of years ago, but always add so much newness to an outfit.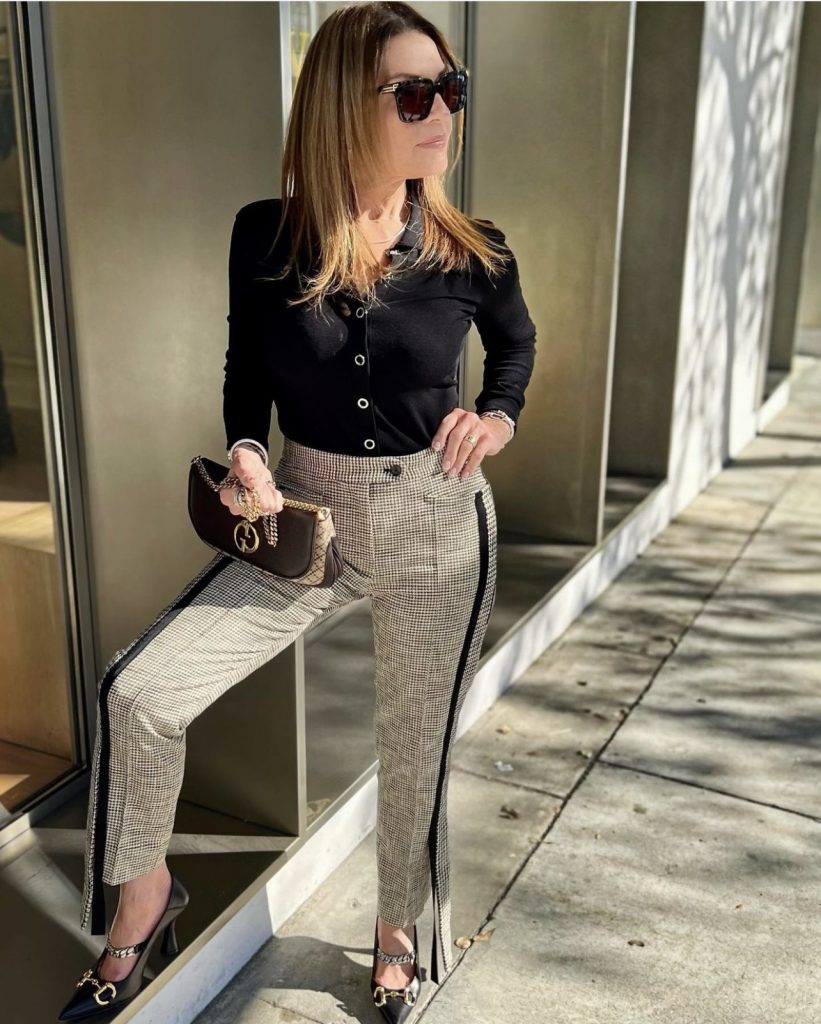 Another creative designer who I love is Dion Lee and has featured here and here and here. This knit shirt is an example of turning a basic into a sexy showstopper. I am always up for mixing gold and silver, so mixing the god chain of this vintage Gucci purse with the silver snaps of the shirt, did not phase me.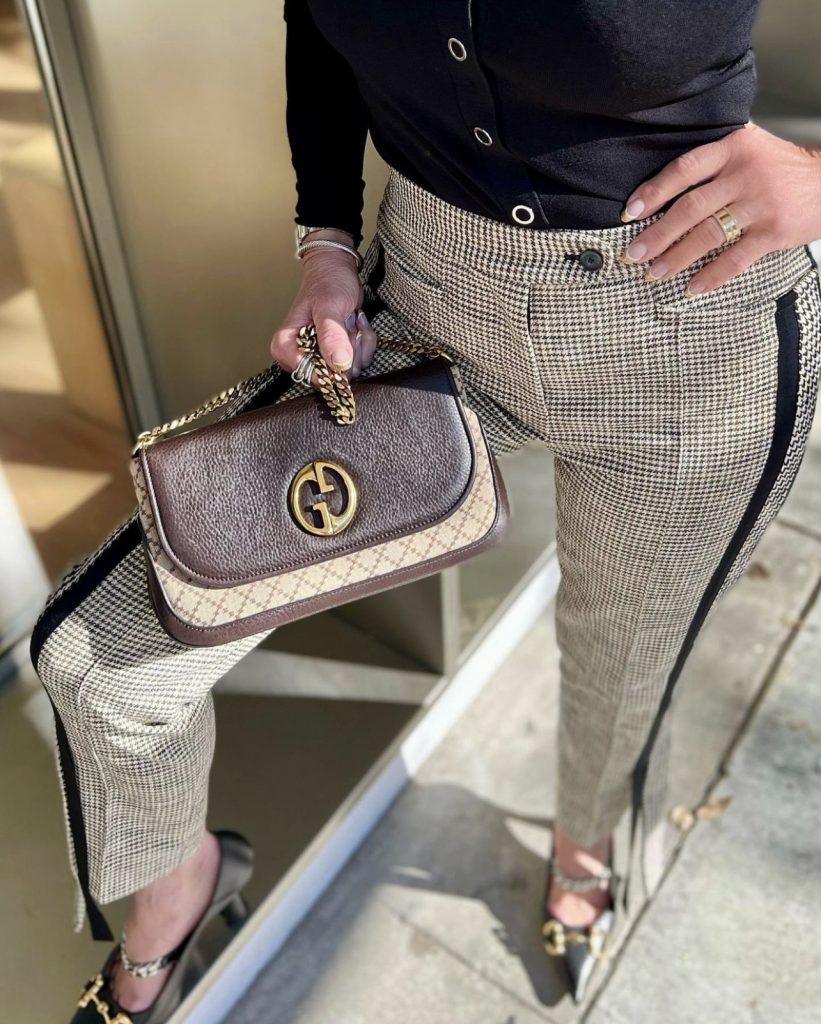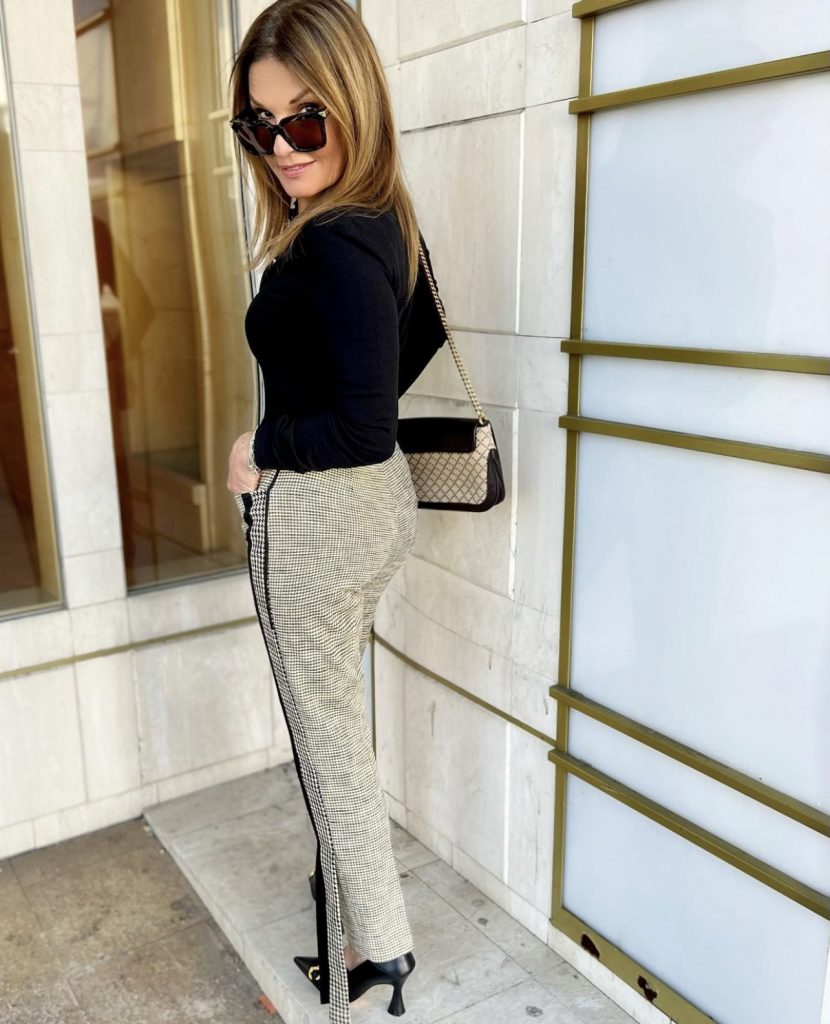 Shop This Post