I've been thinking a lot about fashion lately… what's in store for designers, the stores that house their creations, and how long will it take to return to some semblance of normalcy.
I have always expressed myself through fashion. Even now, I refuse to spend my days in workout clothes, and instead, I opt for real clothes. Sweat pants are not the new normal forever; I cling to the realization that the human race has survived many pandemics and life will return to normal. It has before and it will again. And, I am more productive when I am dressed!
For many, this has been a time of reflection, a time to turn inward and think about what gives our lives meaning and what does not. For me, I have returned to my first love—that of being at the piano, singing, and composing. And, today, I am choosing to do that while featuring two gifted fashion designers whose clothes make me feel good about the present and the future.
Victoria Beckham's clothes are beautiful and well made; what I admire most about them is that they reflect her personal style. She wears clothes that create long silhouettes, and her designs duplicate that look. This leather skirt slims and features a flash of leg with the slit in the front rather than the side or back. It's a surprise feature that mirrors our current reality, in that it is unexpected. Dion Lee's designs are anything but ordinary as I have featured here, with his draped silk track pant. Similarly, this white blouse is full of surprises with its twist peek a boo front, and its buttoned-up back, imposing the impression that it is back to front, which is how we all feel at the moment… very turned around. Be certain that fashion will make its statement on what's happening in our Universe. Never forget that fashion is an art form. Art remains alive; it reflects thoughts and actions and gives voice to a silence that seems to envelop us. Long live the fashion world!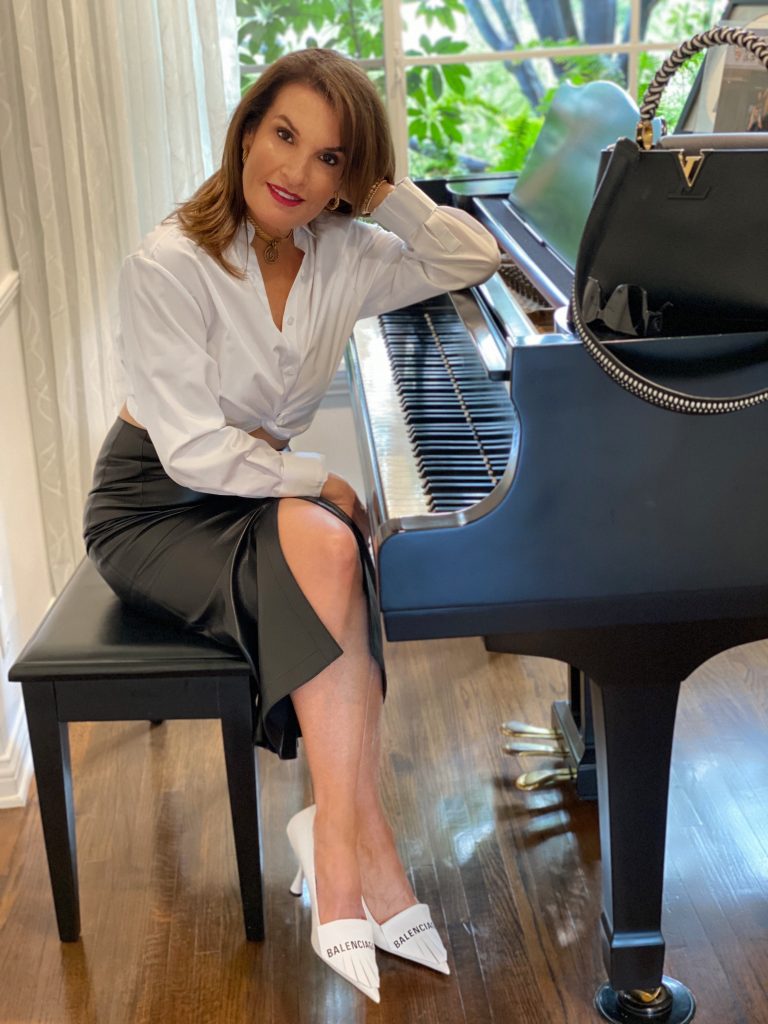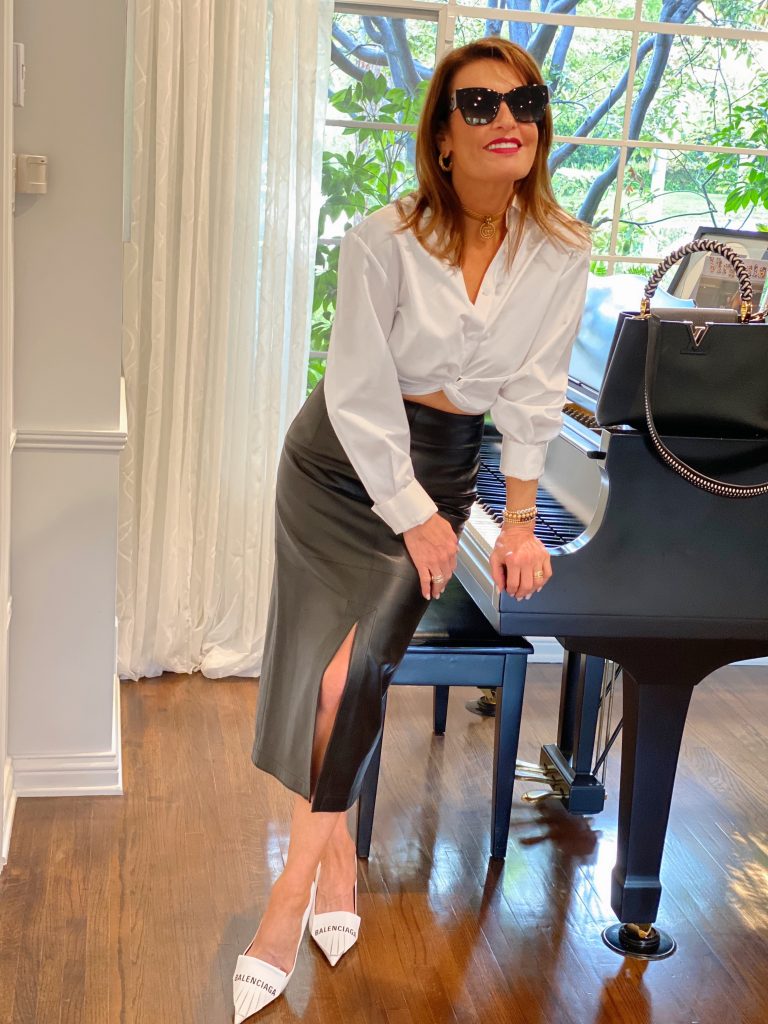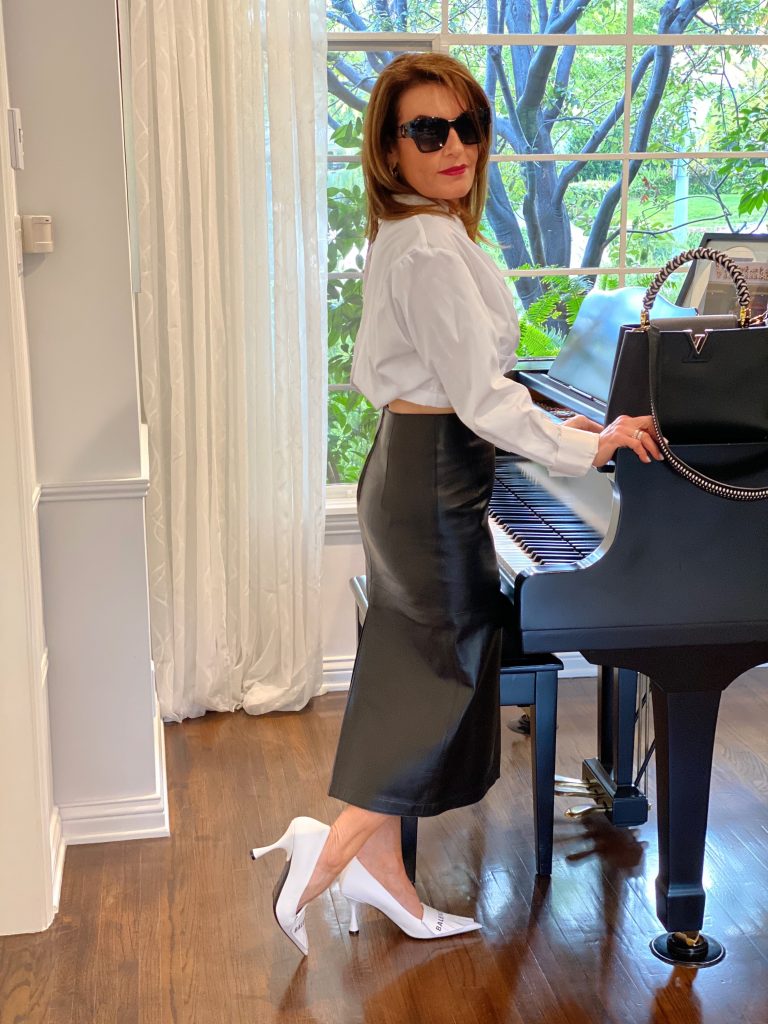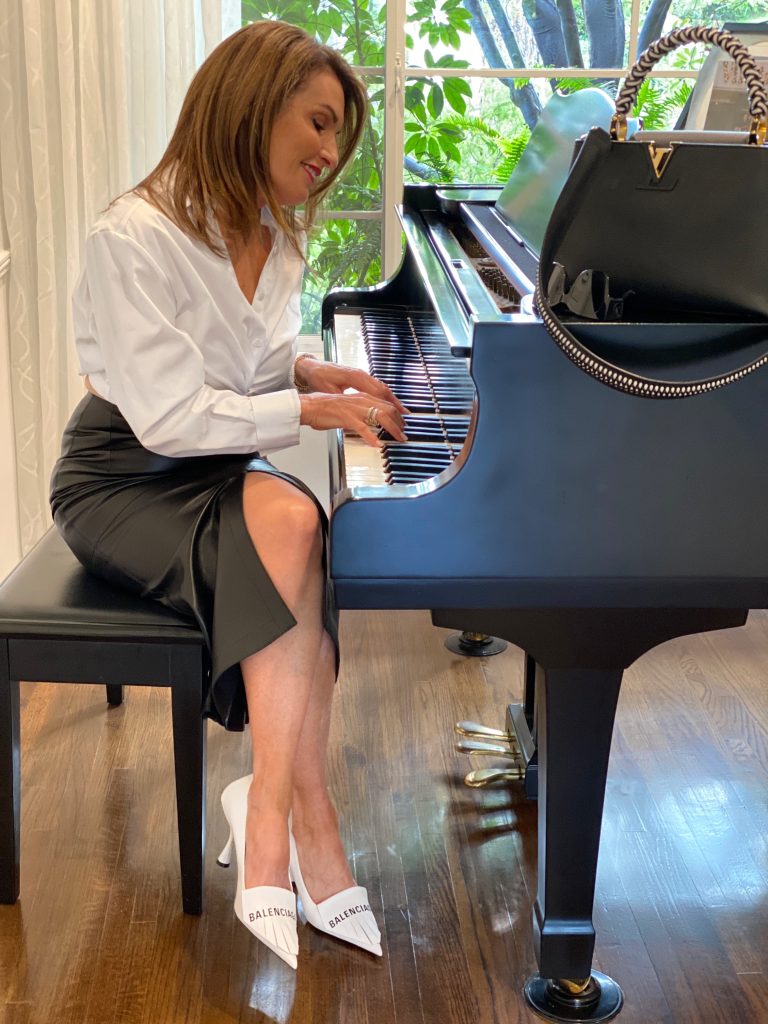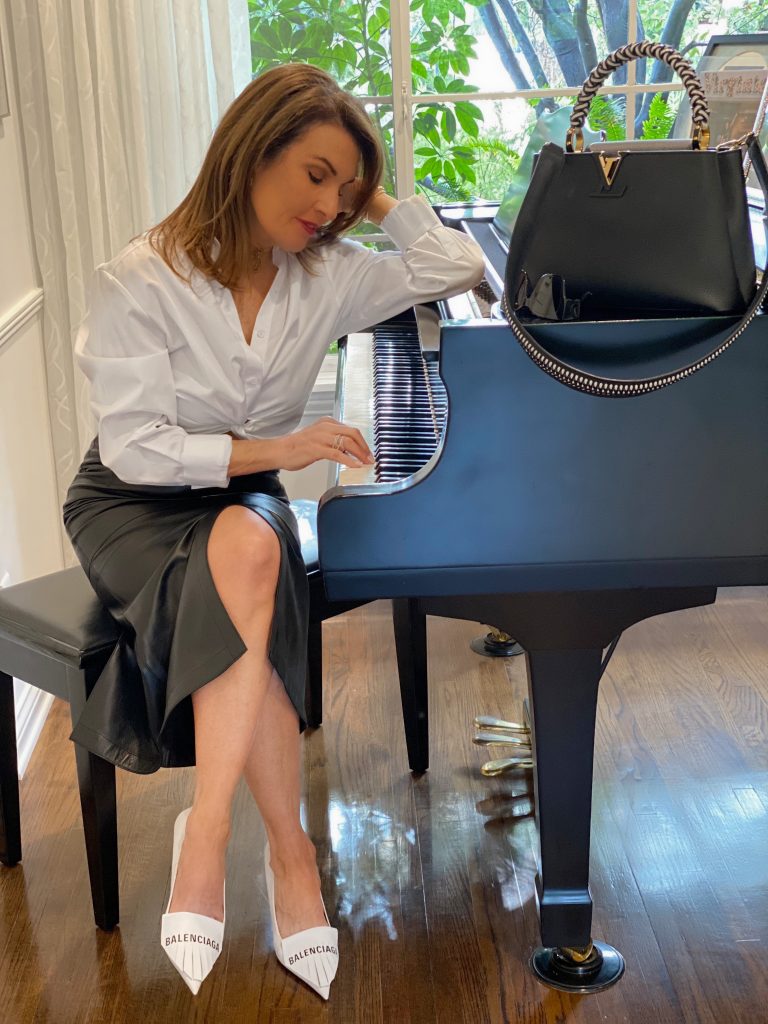 SHOP THE LOOK