When Mary Tyler Moore's iconic character, Mary Richards, dressed for her job as a TV news producer in Minneapolis, everyone sat up and took notice. I was only 15 or 16 at the time, but Mary was every woman's role model. Naturally confident, cheerful, pretty, and smart, Mary dressed for success and changed the way women approached their careers, aspirations, and certainly, the way in which they dressed.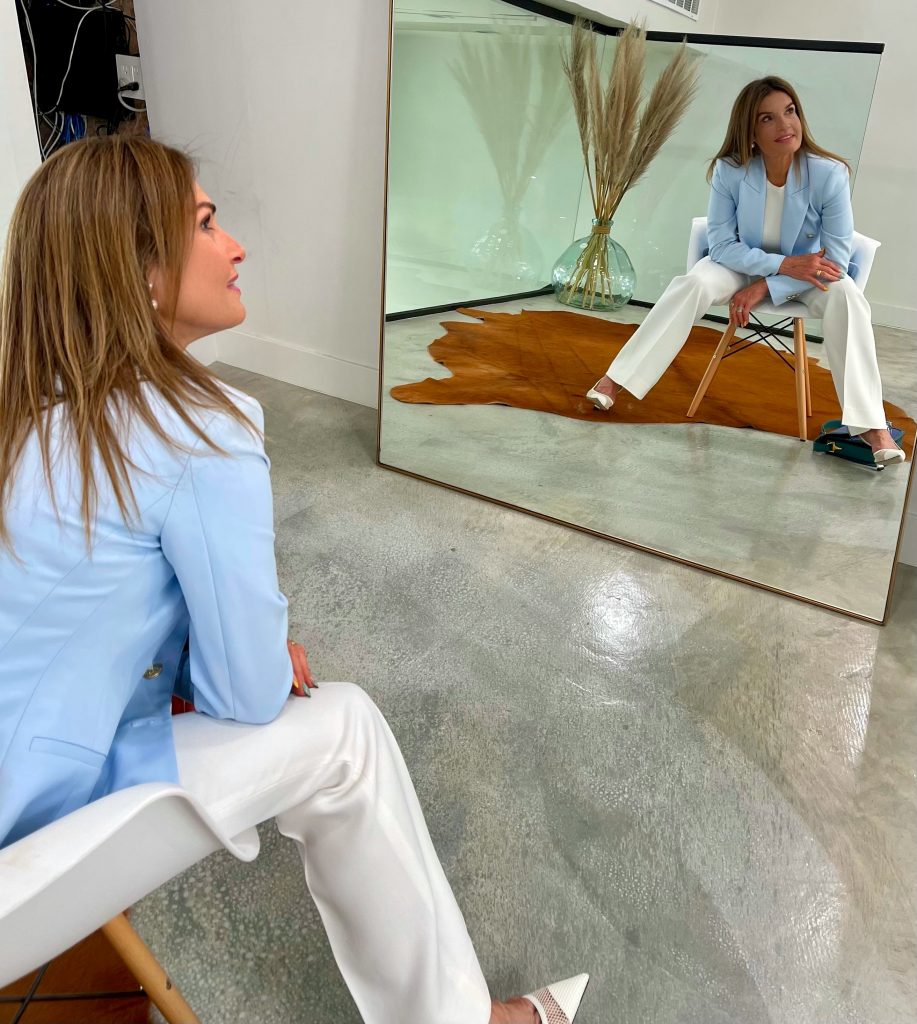 I purchased these Michael Kors pants and coordinating top right before the Pandemic, and have never had the chance to wear either of them. But all of that is about to change. This suit is as perfect for a meeting as it is for a business attire lunch or dinner. And this blue blazer by Zara is the pièce de resistance, pricing around $100. It is sold out, but I found this one, by Zara, that is similar, and this one in white, cut exactly like the one I am wearing.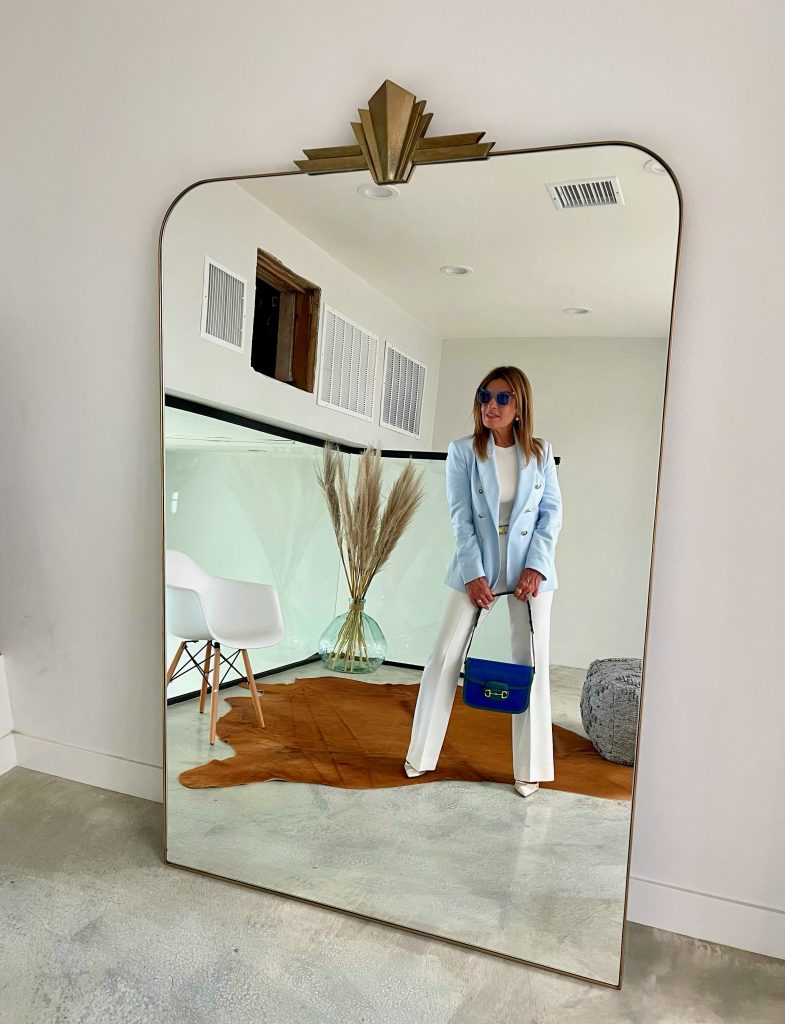 You won't catch me in sweats or leggings anymore. I prefer to dress up and I plan to adopt this polished suiting as my fashion choice moving forward. The wide-leg, reminiscent of the '70s is back; skinny jeans have taken a back seat in our closet, as the trend to a wider roomier leg takes hold. I for one, am thrilled with this idea, as it elongates the leg and is far more comfortable.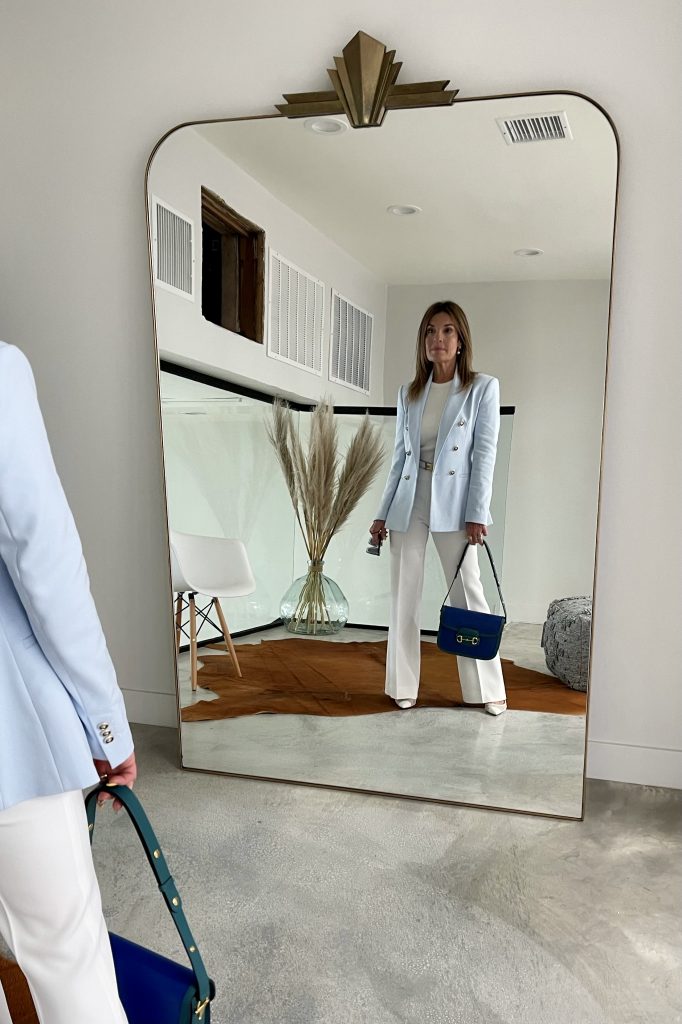 I decided to add a belt over my top, also very '70s in style, as it adds a little definition to the waist. I can recall doing this in high school and beyond. Some fashion habits are unbreakable!