I always prided myself on having nice hands, long fingernail beds, and long manicured nails. In high school and college, I did my own nails, and when I began working as a nurse, I decided to have them done professionally. I went to an all-natural nail salon in Toronto called "Jacqui's Place". The owner would go from manicure to manicure, squeezing our nails, examining the color and texture, and then prescribing a protein that she and a chemist devised. There were about 15 different types of these concoctions and we were to apply a half or full coat daily to maintain the health of our nails. We were also to wear rubber or latex gloves to wash our hair because the hair can micro slice a nail. Hand cream was a must as was cuticle oil, and the nail must always be polished, "no naked nails allowed." As a result, my nails were impeccably long, beautiful and I was very proud of these efforts to maintain their beauty. So good were my hands, that the owner of the salon used me as a hand model when she appeared on Canadian daytime talk show, "The Dini Petty Show." Sadly, I have no still photos from that show, but the memory of it has remained intact all these many years later.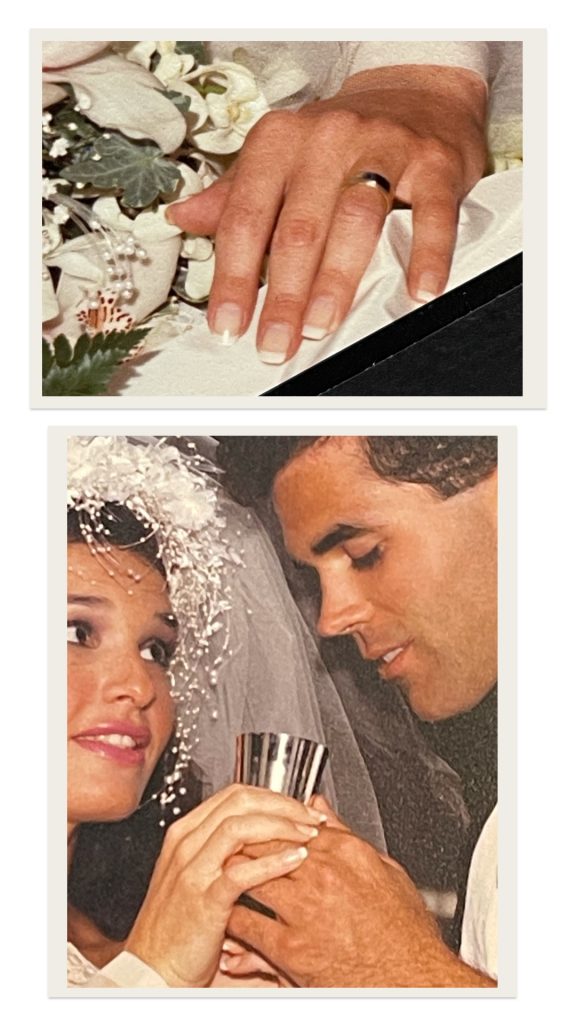 So why, you may ask, all these 34 years later, would I decide to try nail extensions. Well, the answer is fairly cut and dry…when I turned 50, my nails and my hands went through a transformation of sorts. My fingers became arthritic, with a few bumps, and my nails began to peel…especially my index and third nails. I tried and tried to grow them. I took supplements, used protein polish, wore gloves in the shower … all to no avail. This year during quarantine, I did my own nails, and they looked alright, but hardly the nails I remembered from my youth, and I "longed" for the length. So when my manicurist began doing home visits I asked her to use gel polish, because regular polish would not last more than 3 days. My peeling nails caused the polish to chip. I was very happy with the gel polish and, to my delight, my nails grew and grew. However, I found the gel polish to look thick and after 10-12 days, it began to peel from the bottom.
That was when I found Maya Namvar. Maya works at Sholeh's salon in Beverly Hills and she is a multi-tasker. Not only does she do nails, but she is one of the top brow specialists in the city, doing micro-blading for years. Her Instagram handle is @mayaglambrows and although I have not yet tried it, it is high on my to-do beauty list.
After a couple of false starts, (I get cold feet easily, especially when I overthink), I finally decided to take the plunge and try this new nail technique called Gel X Nails. Gel X Nails are clear plastic extensions that cover the existing nails. Your nails are cut short, about 1/4 inch above the finger line. My nails grew quickly underneath, so it was a good thing they were cut short. The extensions adhere to the nail with gel polish and are acrylic and powder-free. No fumes, no mess, and relatively little time spent; the entire process takes 1 hour. The nail is set with a black light, similar to gel polish, but it is a mini size and fits directly over the top of the nail.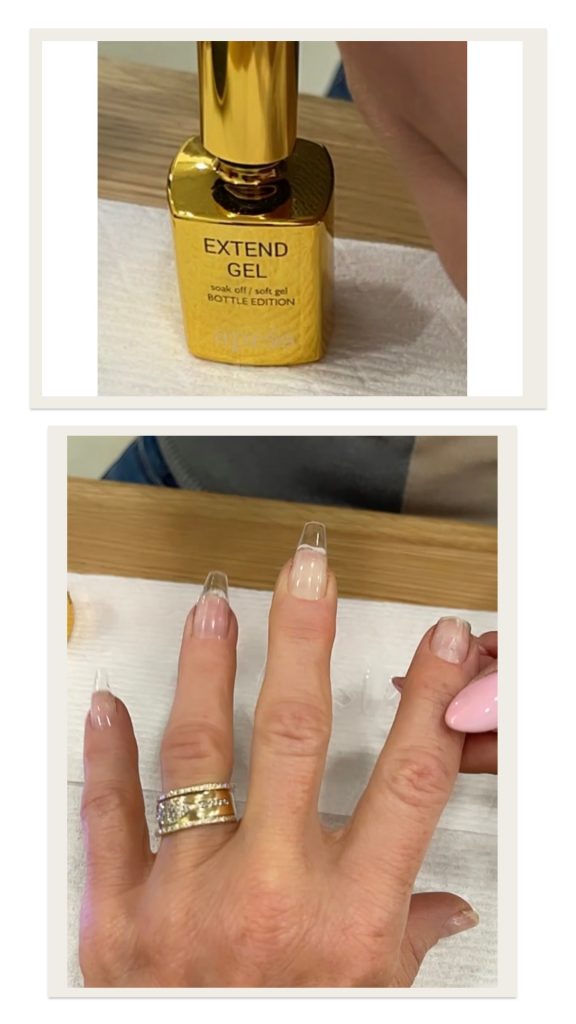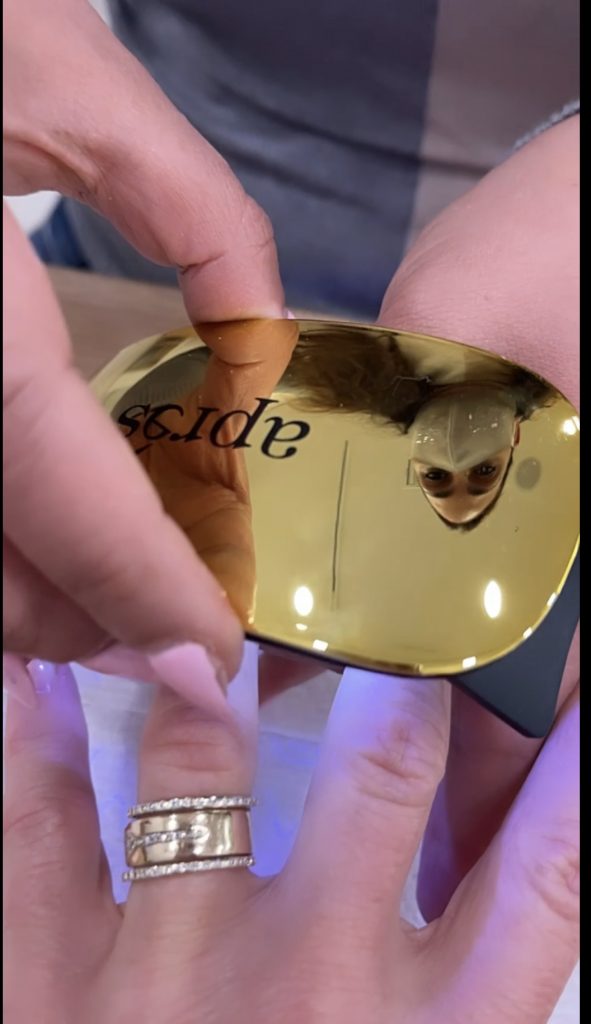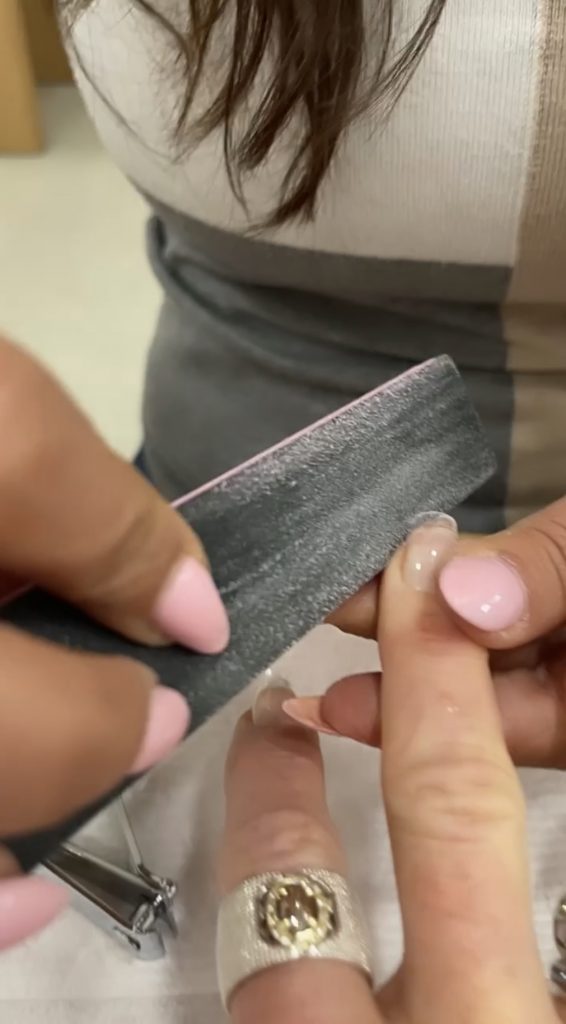 I chose a length that was long, but not over the top. I can still type and play piano, those were the two essential activities that needed to be able to do! I also wanted a longer length because my fingers have a few bumps in the joints, due to osteoarthritis, and this length disguises it.
Another reason for doing this is that I do a great deal of on-camera work as an influencer I cannot afford for my nails to look chipped, ragged or unprofessional. In addition, this nail look is very on-trend at the moment, and I want to be "de rigueur," of the moment. For these reasons, I decided to go for it. And by going for it, I decided to get a subtle nail design. Maya is very talented and a real artist. She designed a very pretty soft artwork which she meticulously painted on top of my polish with a very fine brush, almost like a needle. The results were fabulous!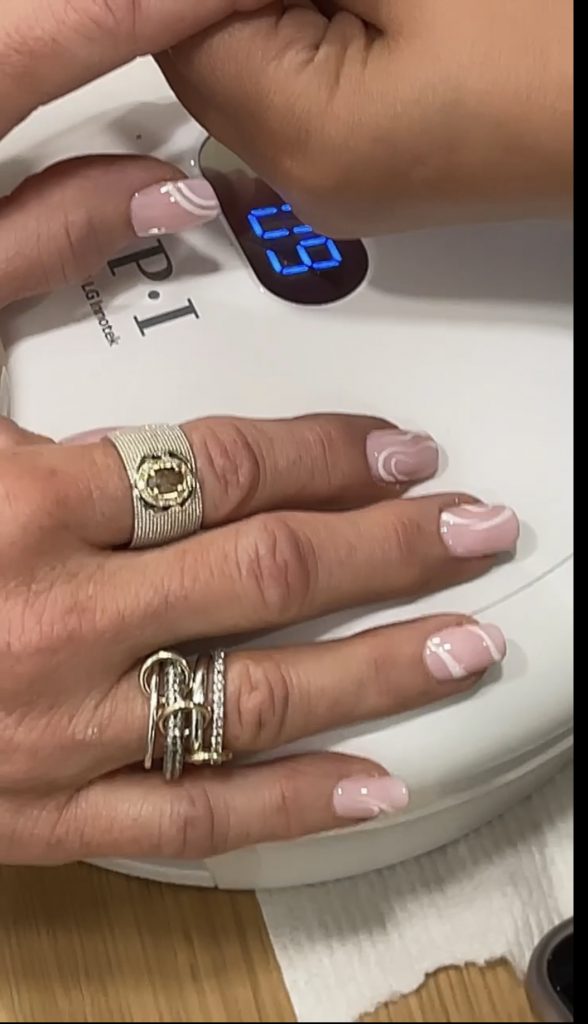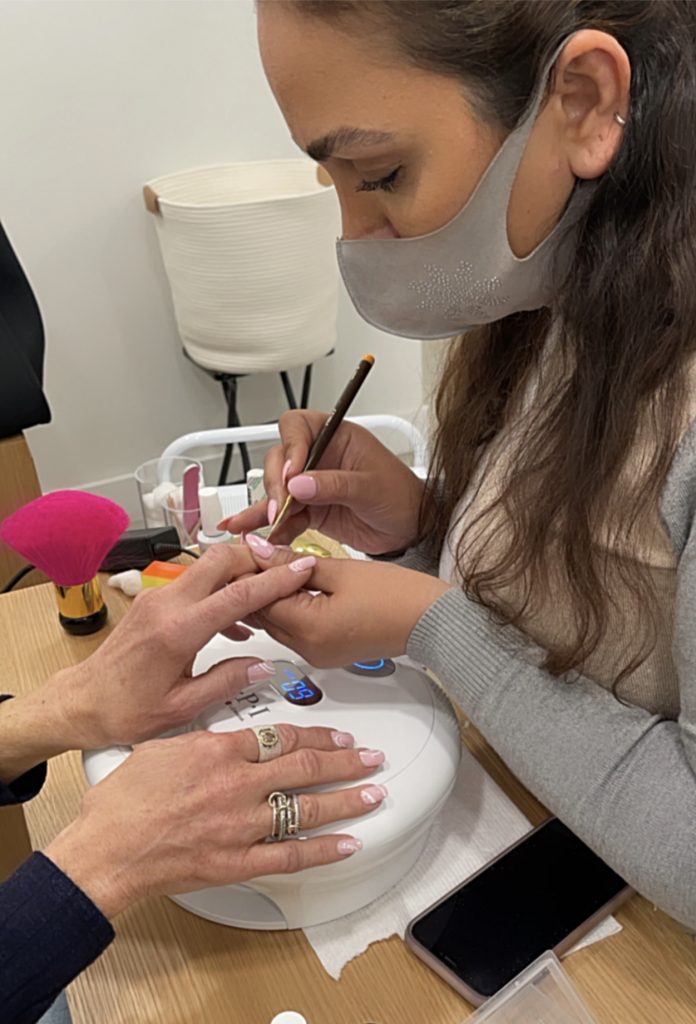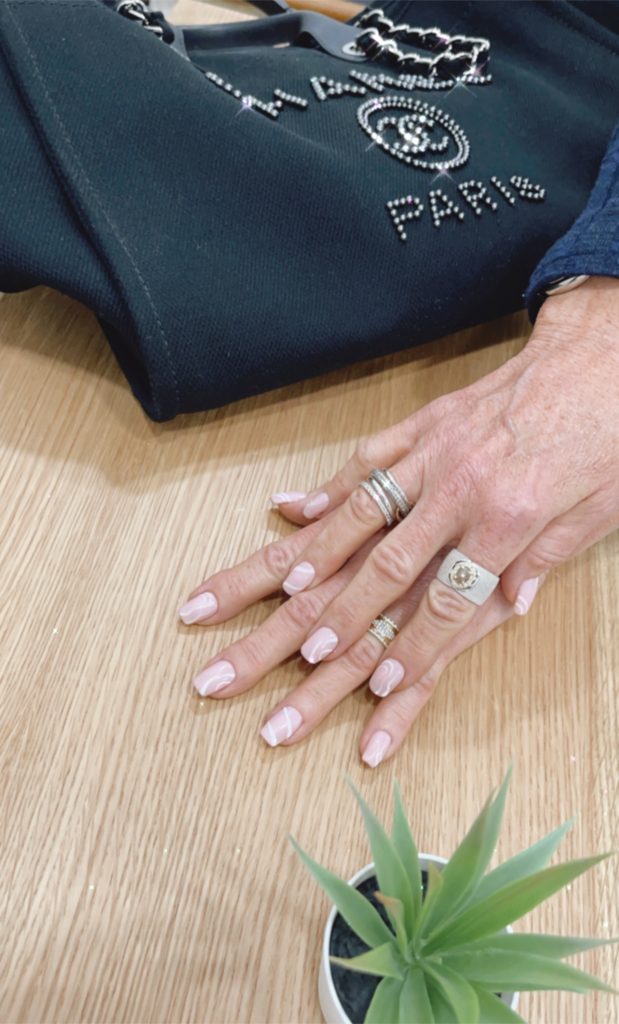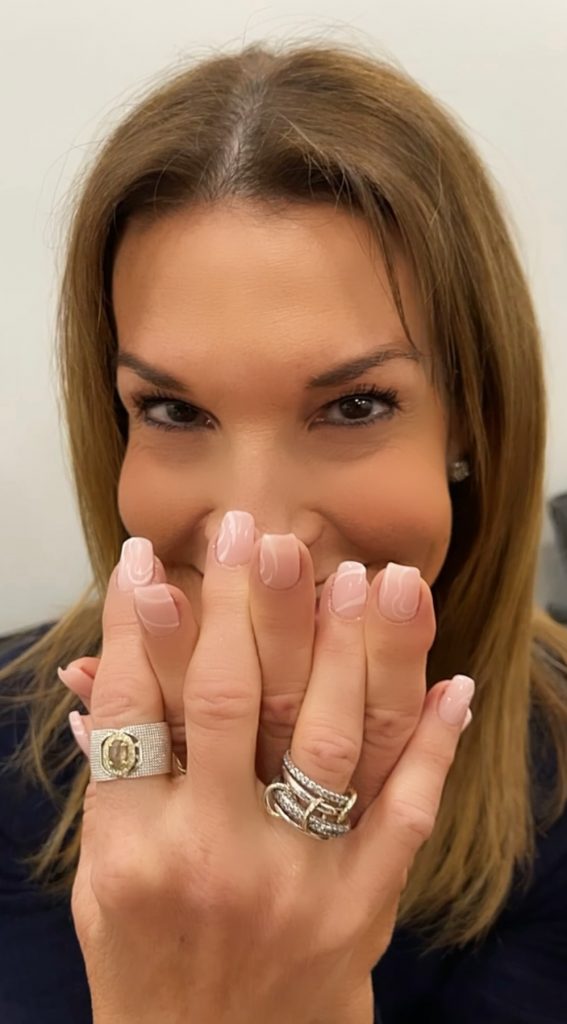 The entire process costs $100.00 and lasts for about 3 weeks. Maya informs me that many of her clients can go 4 weeks in between manicures, but 3 weeks was it for me because my nails grow quickly and I needed the "fill" after 3 weeks. That averages out to $30.00 a week, a little more than I would pay for a regular manicure and without the hassle of worrying about getting them done every time they chip.
I have now had two gel manicures. When the tip was removed, my nail was healthy, pink, and not weak in any way. I may give them a breather at the end of the summer, but for now, Gel X is my nail of choice. Below is the second Gel X manicure, with almond-shaped extensions avec a French Manicure design. It's like having fantasy nails, and I love it! To view my Instagram Reels click HERE.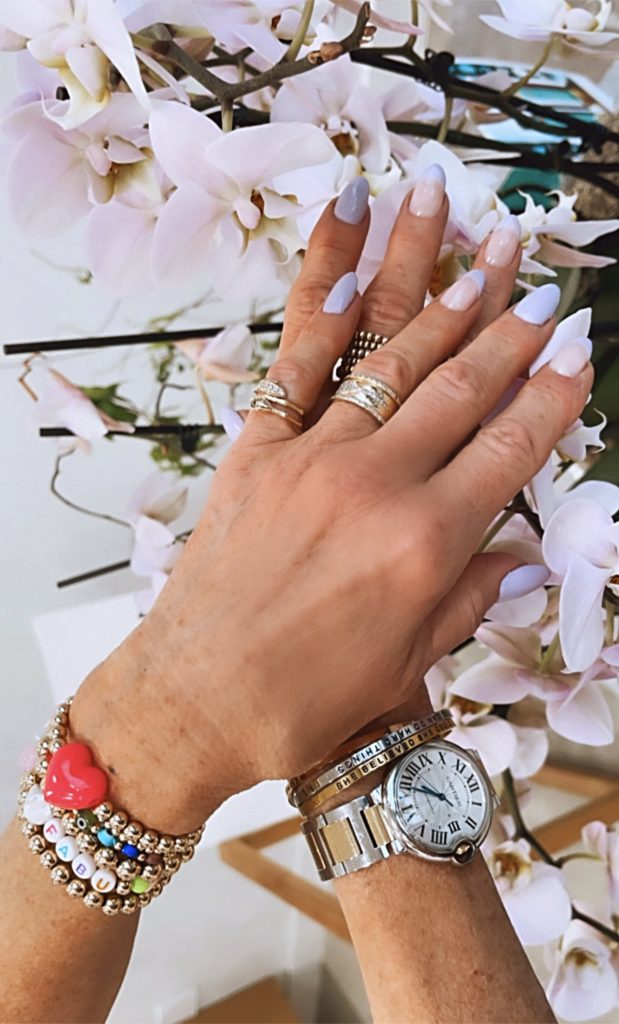 To get this fabulous manicure for yourself, contact Maya Namvar at 310-703-992-3406 or Direct Message her @mayaglambrows on Instagram.