Have you ever tried Cacao Nibs? I ask this because until now, I will admit that I had not. I thought they were going to taste like chocolate. I was in for a big surprise. No actual sweetness, yet the chocolate taste is undeniable… they add a good crunch and are a wonderful addition to this Spring Salad by Pamela Salzman. I turn to Pamela for many of my healthier recipes, and this one is exceptional.
So what are Cacao nibs?
Cacao nibs are small pieces of crushed cacao beans—or cocoa beans—that have a bitter, chocolatey flavor.
They're produced from beans derived from the Theobroma tree, also known as the cocoa tree. Cocoa beans are dried after harvesting, then fermented and cracked to produce small, dark bits—or cacao nibs.
Some cacao nibs are roasted while others are not. Unroasted cacao nibs are called raw cacao nibs.
These rich, chocolatey nibs are loaded with nutrients and powerful plant compounds that have been shown to benefit health in many ways. They're rich in many minerals, including iron, magnesium, phosphorus, zinc, manganese, and copper.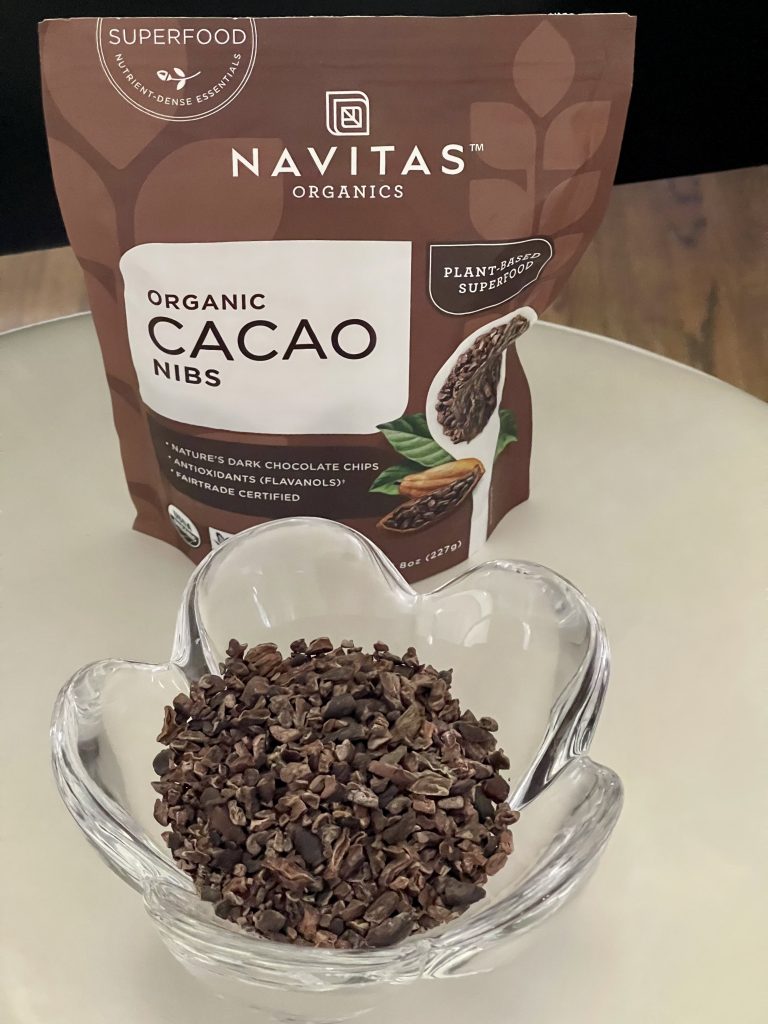 Ingredients:
Dressing:
1/4 cup of olive oil
2 tablespoons of white balsamic vinegar
2 teaspoons of maple syrup or honey
1/4 teaspoon of salt
freshly ground pepper
Salad:
1 large head of Butter Lettuce torn into smaller pieces
2 cups of strawberries, sliced
1 ripe but firm avocado, cut into 1/4 inch slices
1 cup of microgreens
2 tablespoons of raw cacao nibs
Directions:
Prepare the dressing by placing all ingredients in a small container, shaking well until combined
Toss the lettuce, microgreens and toss with some of the dressing. Transfer to large bowl or platter. Add the avocado slices, strawberries, microgreens, cacao nibs on top, and drizzle with dressing.
Tap to print