I haven't shopped much during this pandemic…well it's all relative, so for me, I have not shopped much! I am not much of an online shopper, since I prefer in-person shopping. I am of the generation that likes to see, touch, and feel an item before I buy it. It ever looks the way it did in the photo, and certainly not the same on my body as it was on the 5'10" model in the photo! I also do not love the hassle of returning. I will get with the program, eventually, but for this post's purposes, I decided to take stock of my won closet and see what treasures lay inside.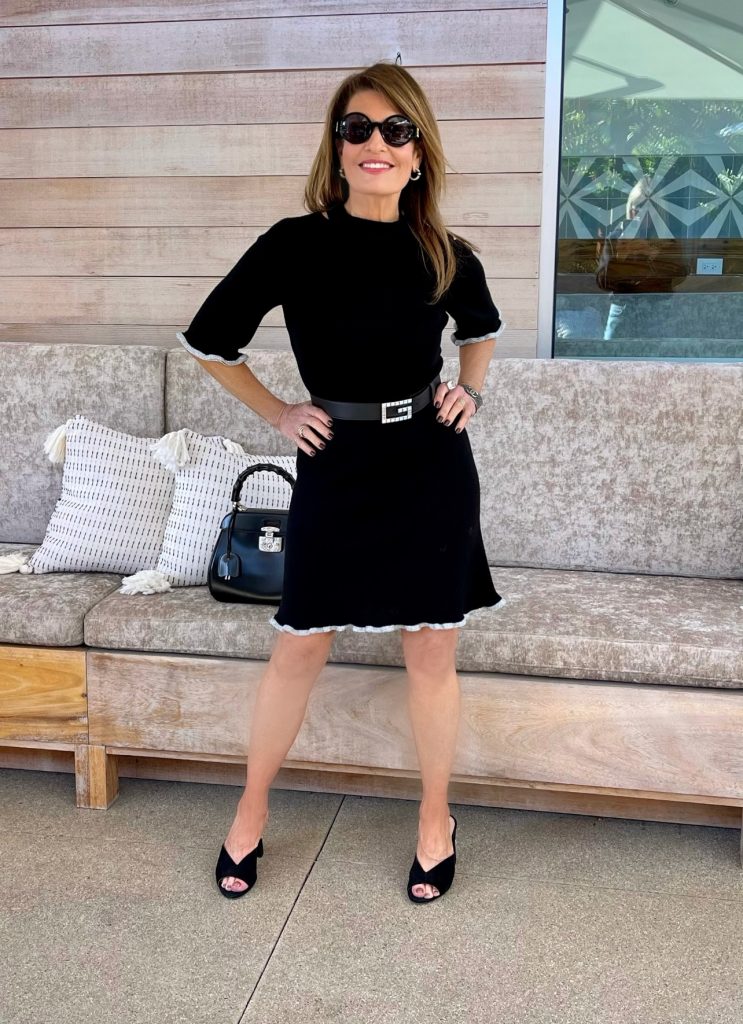 I had not worn this dress in years, and certainly not during the pandemic. But as more and more of the country is opening up, I feel that we are all taking stock of our wardrobes, tossing what does not bring us pleasure, and keeping those items that serve us. This dress is one such pleasure-bearing item.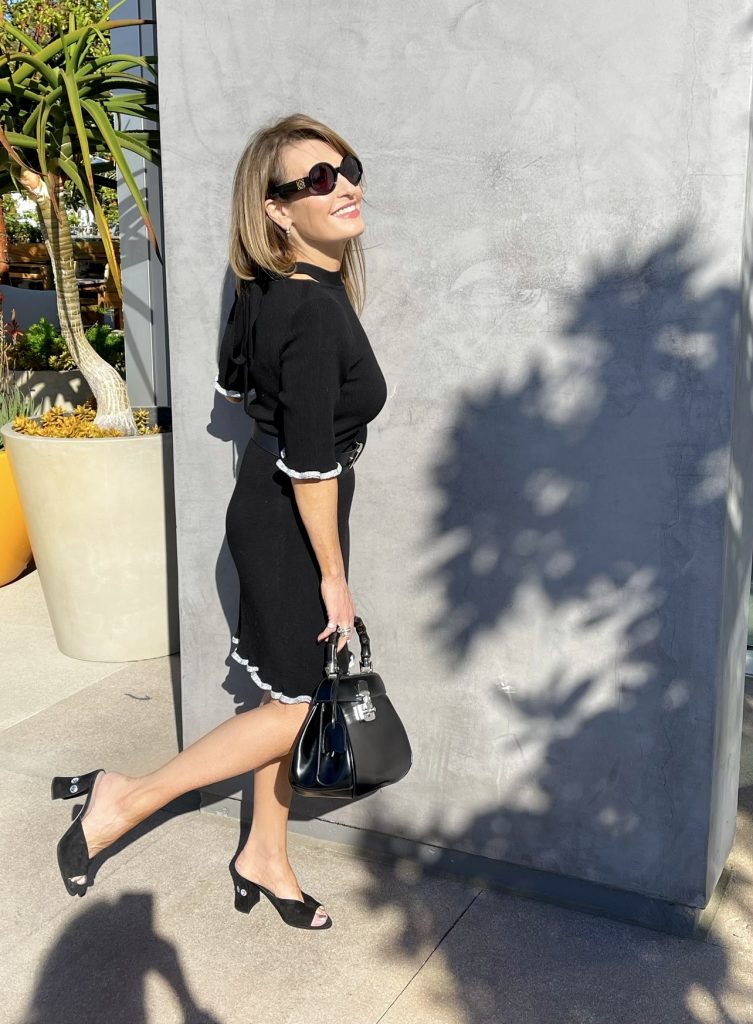 It's hard to see (no pun intended since the name of the brand is "See By Chloe"), but there is a tie at the back of the neck of the dress which I love. You can catch a glimpse of it in the photograph; regrettably, I did not photograph it from the back. This dress makes me happy in that the ruffle-edged sleeves and hem are outlined in silver sparkle.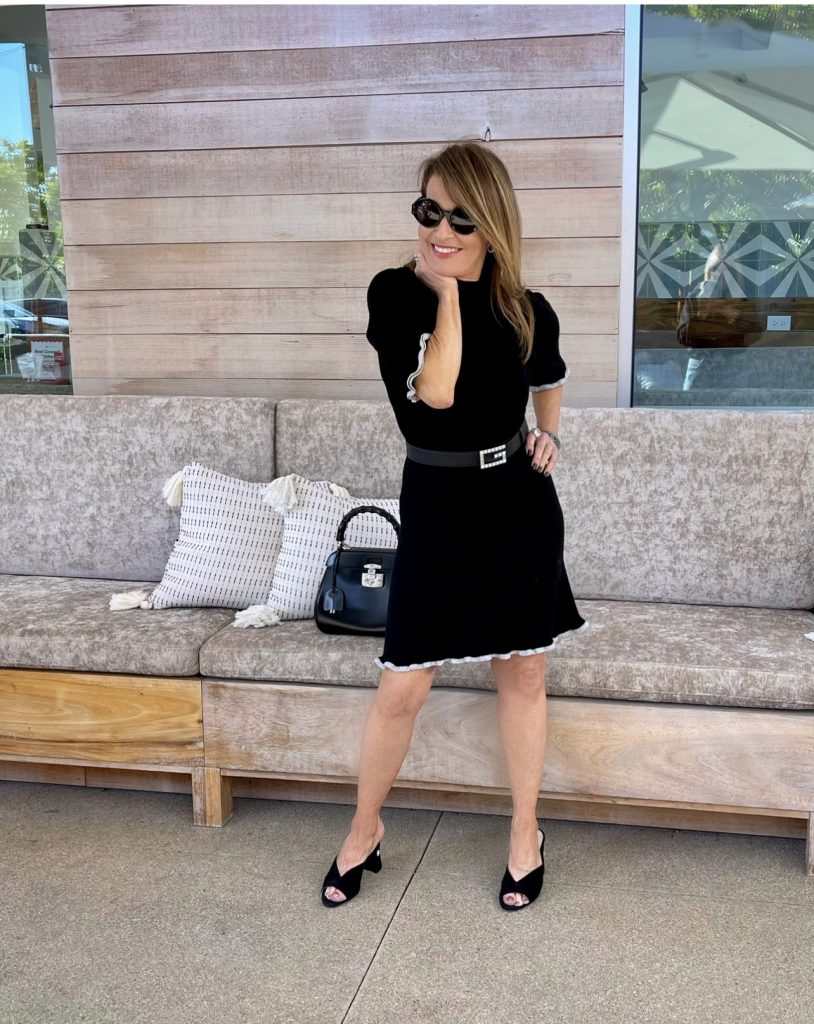 I would never have thought to add this belt, but once I did, I realize that it adds shape and pizzazz, and works in harmony with the silver detail. The shoes, which are also a few years old, have a crystal stone in the heel, and that works well with the belt.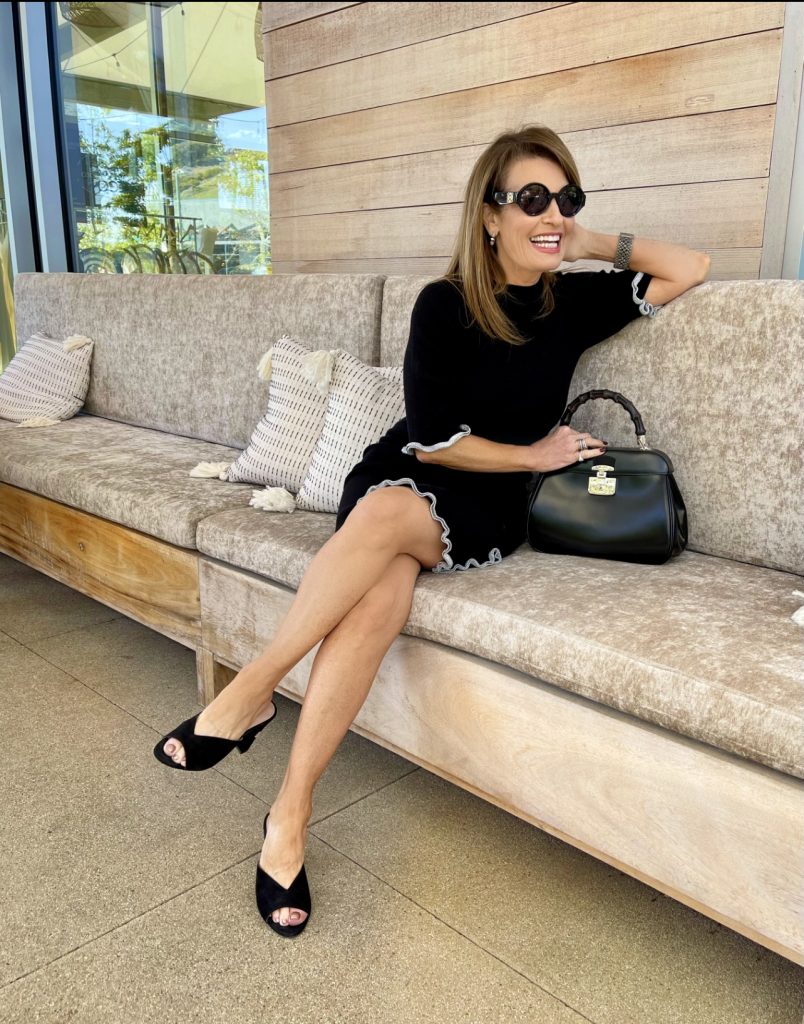 I have owned this Gucci bag for so many years that it is finally considered "vintage." The bamboo handle confirms it, its black color makes it unique, and I am pleased that I have hung onto it for all these years because it's a little gem! Knowing what to keep and what to toss is a skill… sometimes I get it wrong and regret having sold or given something away, but usually I am right on. And this shop certainly proves that to be true!