I have been a huge fan of the French fashion brand, Maje, for many years. The French brand is known for its trendy youthful look and has a broad appeal. I own many items by Maje, and although it is available stateside, if I am in Paris, I usually visit the flagship store because the clothes are so beautifully displayed, and if you time it right, you can really score on sale items.
I was recently introduced to the Italian line, Peserico. It has a definite "Brunello Cucinelli" vibe but at less than half the price. The metal detailing on many of the clothes is remarkably familiar in that way, but I would never classify it as a knock-off, merely as inspired by. The clothes are classic but with a little something extra, and that little extra is what I was attracted to.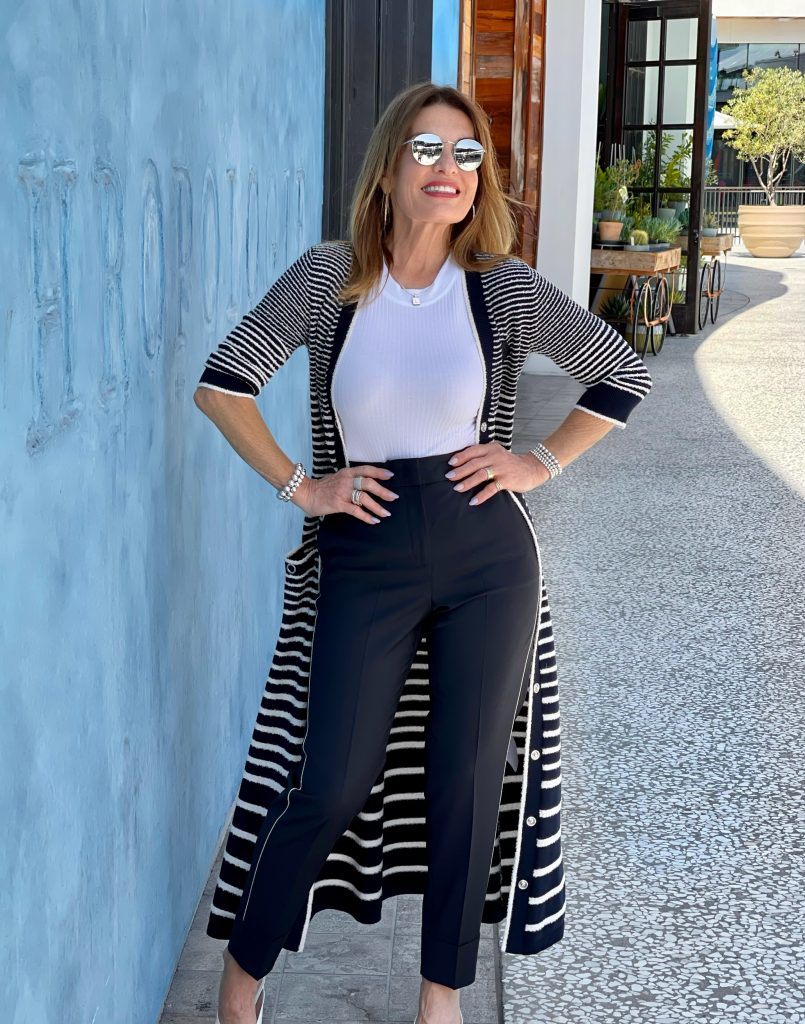 The metal detail along the sides of the pant is just enough detail to set it apart from others, and the fit of these pants is fantastic!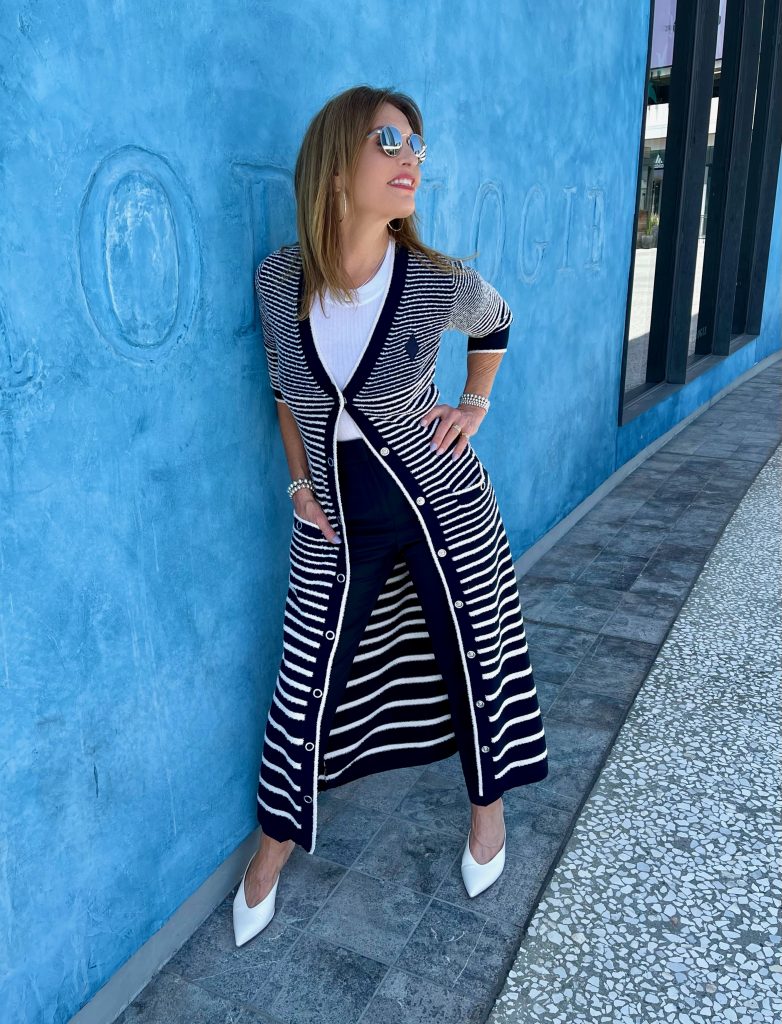 As I was carrying this sweater into the dressing room, I was asked by several people where I got it. I think the pattern, texture, and length of this sweater make it a show stopper. Fastening only the top button helps to give it shape and reveal the cute pants underneath.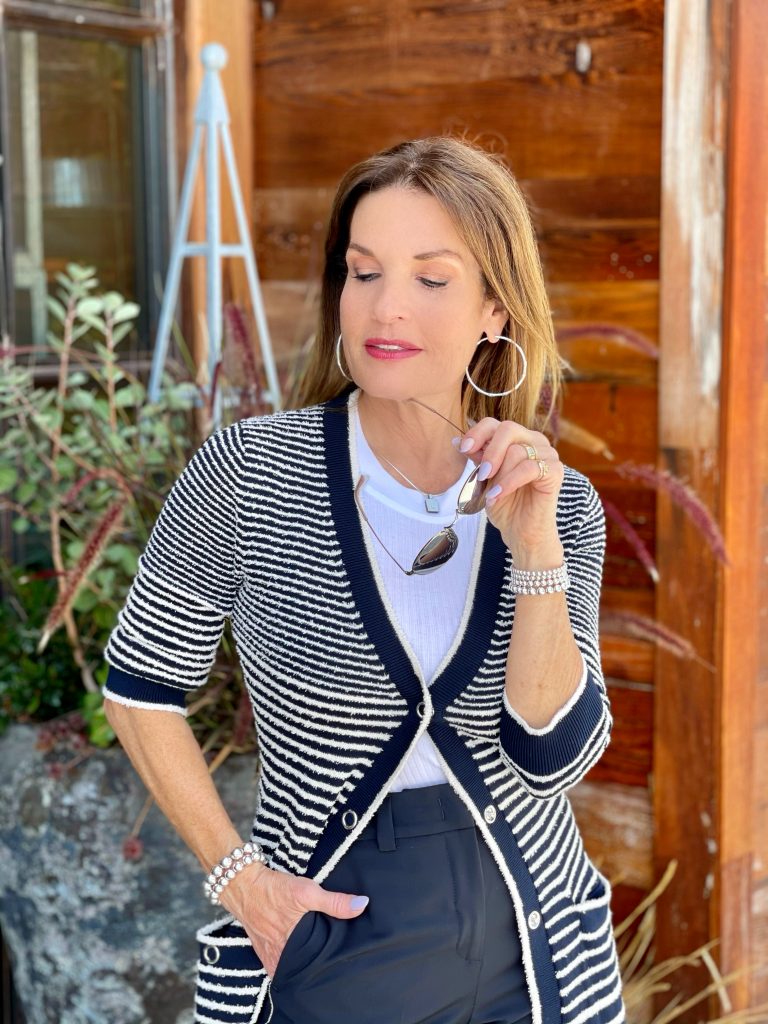 I will be featuring more by Peserico in the coming weeks, so stay tuned for more!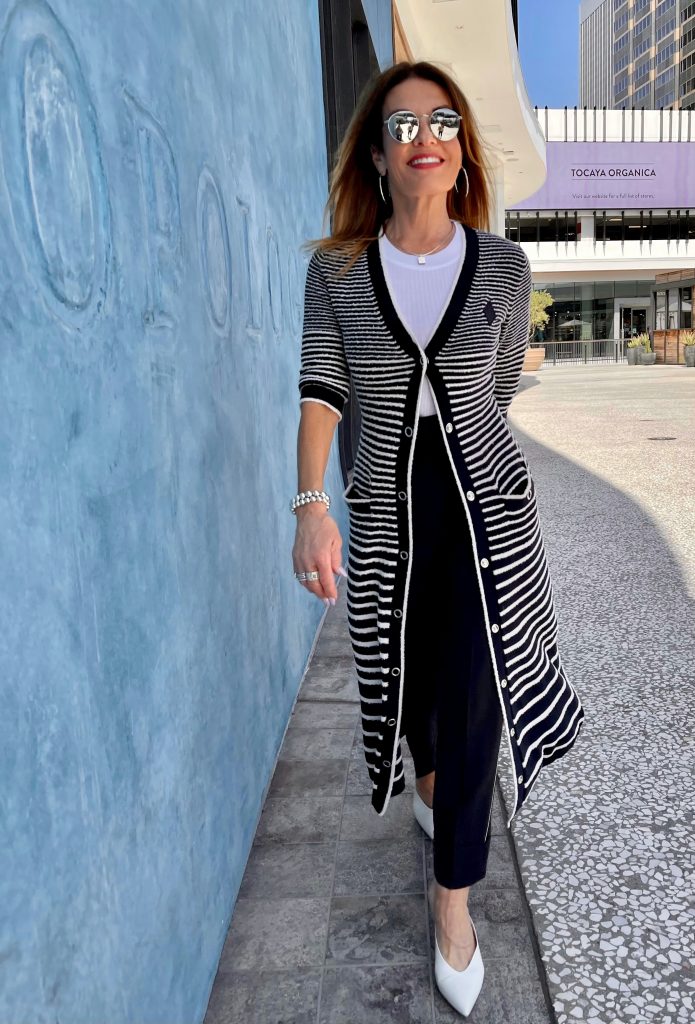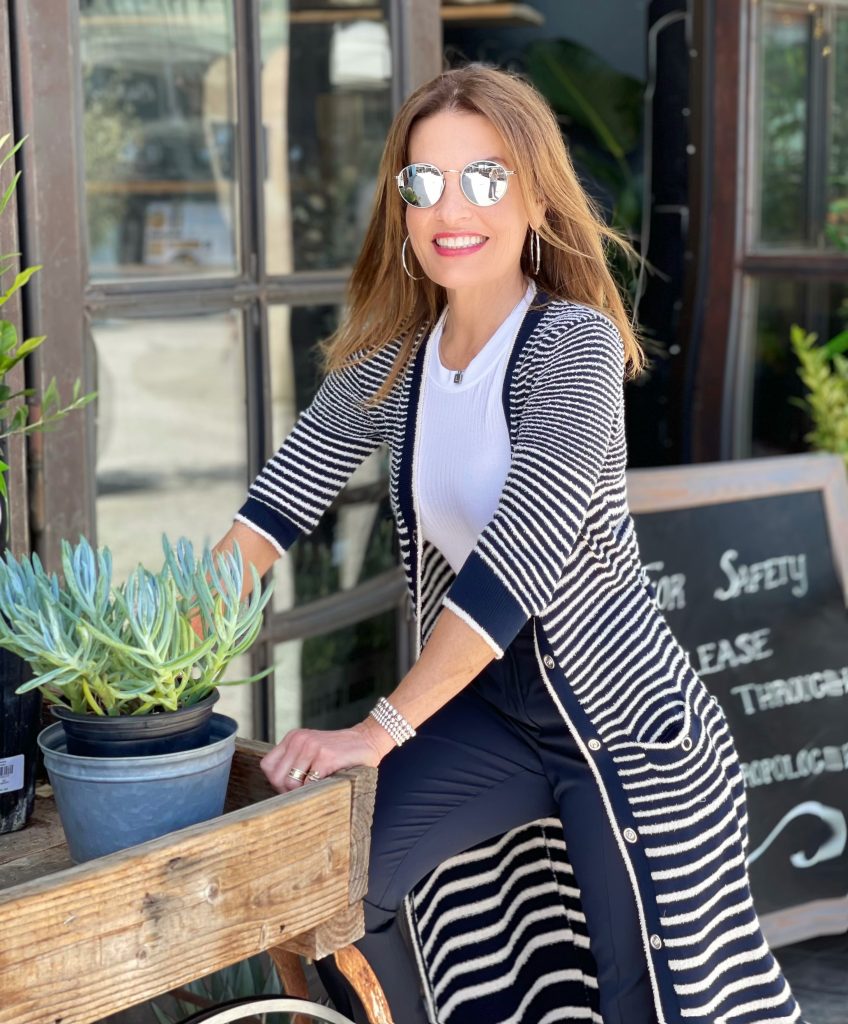 Shop The Post