About a year ago, right before COVID hit, I blogged about a clean beauty skincare line called Ayr Skin Care. I was in love with it then and remain so today. All of their products are created with the utmost care and commitment to our environment and our health They source only the finest natural ingredients and their eye-catching and beautiful packaging is environmentally friendly. All of the Ayr Skin Care products are free of the following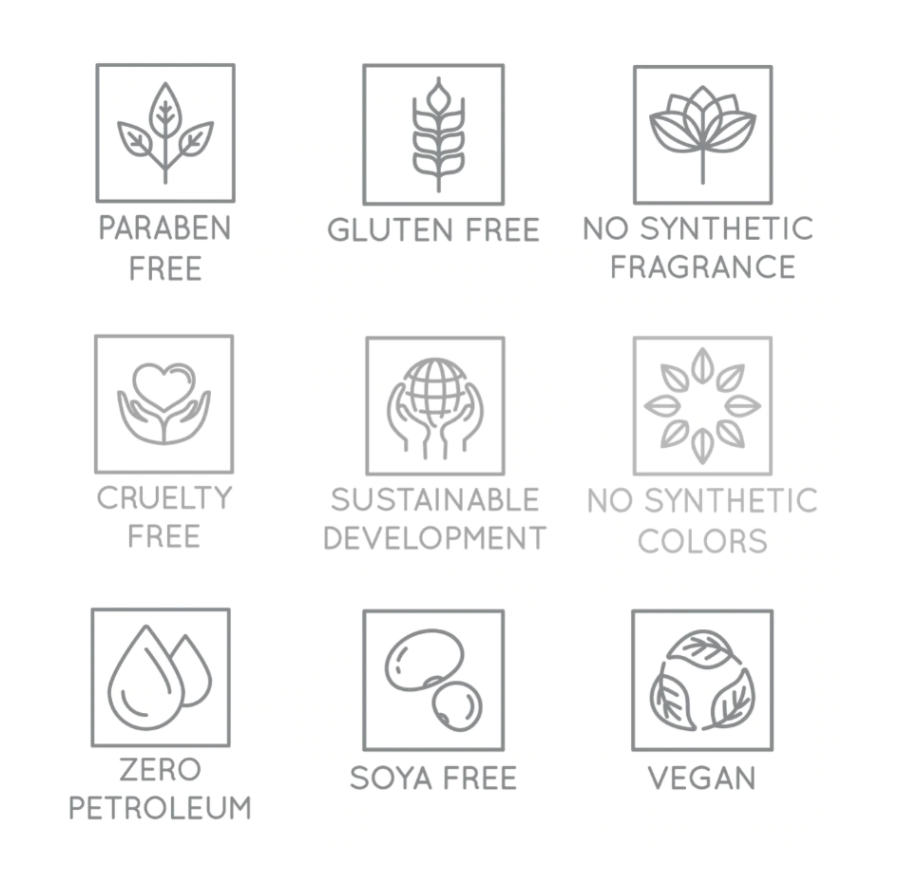 But it's the recent addition to the Ayr Skin Care family that has truly captured my heart: The Serenity Balancing Blue Tansy Facial Oil.
There are many companies that have included this oil in their skincare. What makes Ayr's a standout is the fragrance, which includes hints of vanilla, bergamot, frankincense, blue tansy, and helichrysum. Ayr Skin Care's Blue Tansy Facial Oil is rich in vitamins A, K, and E, which assists in smoothing the texture of the skin and supports its natural elasticity. A blend of Fair Trade oils (moringa, baobab), and organic oils like sustainable prickly pear, infuse the skin with moisture, vitamins, fatty acids, and antioxidants.
This oil is soothing for your skin and your mind. I love to warm it between my hands and savor its aroma. In addition to the benefits of its aromatherapy, it is rich in α-bisabolol, which helps other ingredients penetrate the skin. The oil has natural anti-inflammatory and anti-microbial properties, which work directly at the cellular level. It aids the body's fight against bacteria and may help soothe redness. It has emerged in recent years in skincare as a means to help congested pores or acne. It leaves my skin feeling deeply moisturized not shiny or greasy; at night I add my moisturizer over the top of it and during the day, I often skip moisturizer and just add my SPF cream. Like any facial skin product, you will have to gauge application according to your skin's personal response to the product.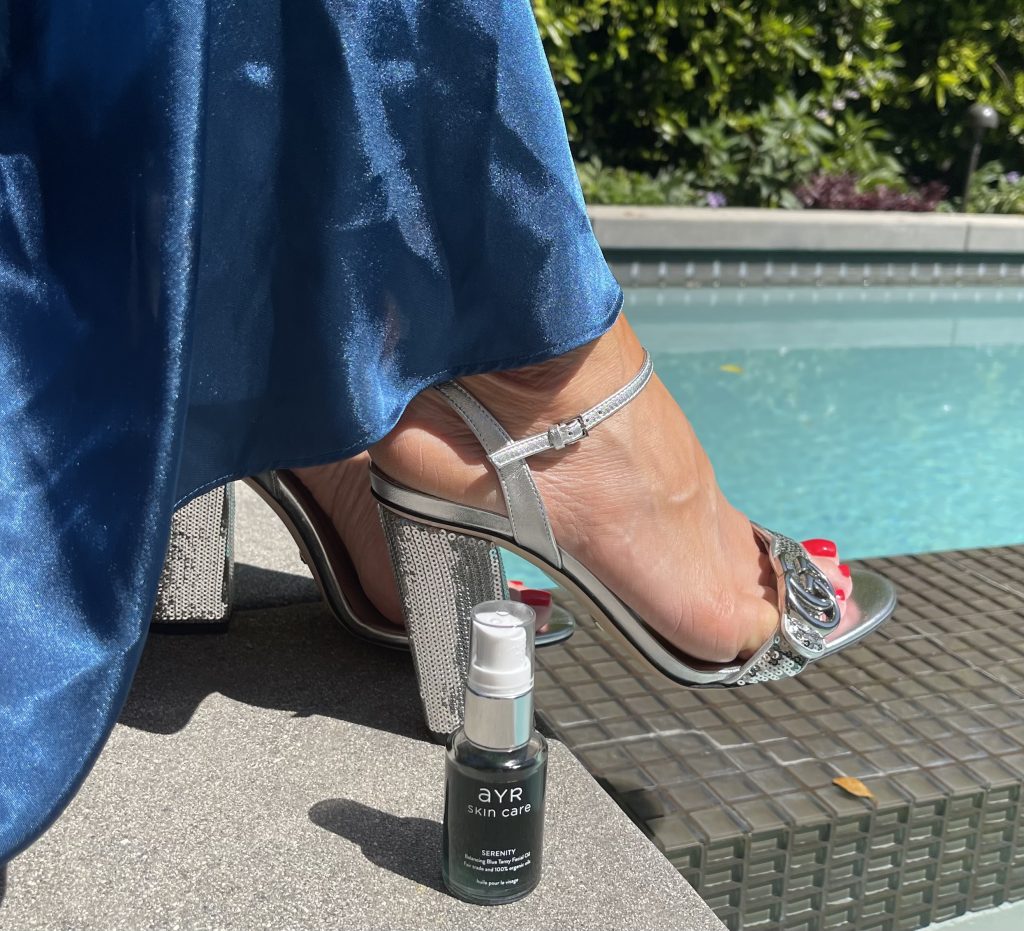 Enjoy the indulgent feeling of serenity and balance created by this social product. And in addition to its inherent health benefits, Ayr Skin Care's continued commitment to Fair Trade is evident I this addition to the family:
"How It Helps The World – Serenity is crafted with Fair Trade ingredients from Senegal and Kenya. This 100% Virgin organic oil is wild-harvested and cold-pressed to preserve all-natural properties. In both cooperatives, female farmers and employees are in the majority, and certified social responsibility practices are documented from the start of the harvest through the end of production. Profits earned from both organizations are returned to the community through tree planting, health clinics, and girls' education opportunities." –Ayr Skin Care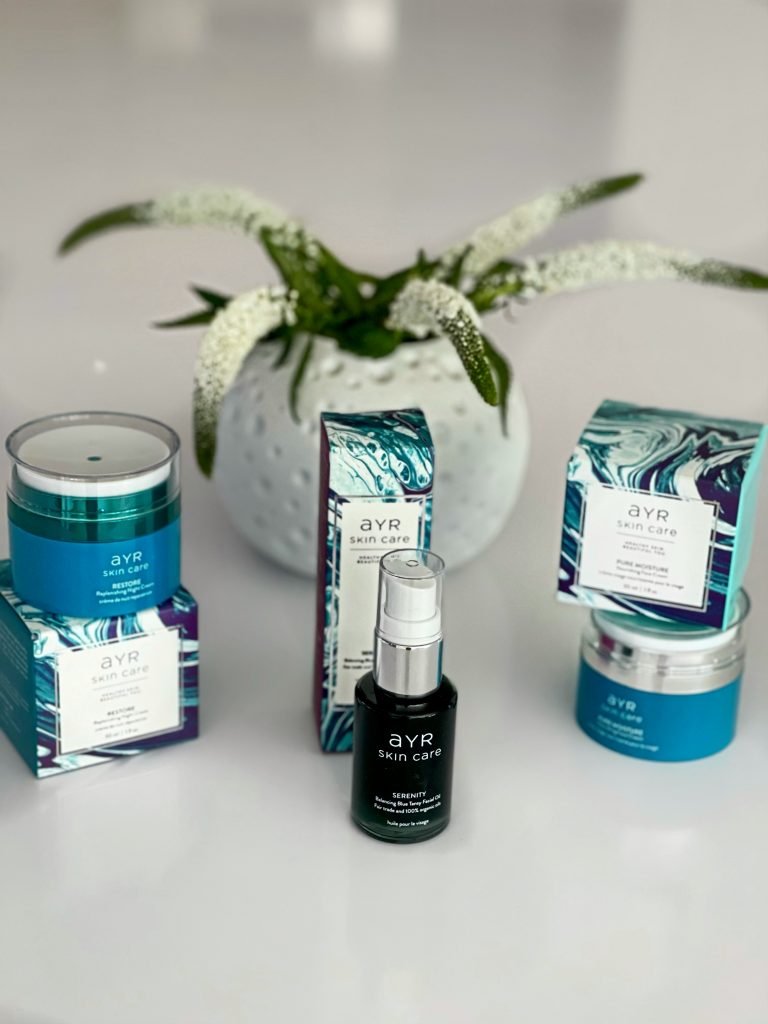 Ayr Skin Care is offering a 20% discount to my followers: Enter my code FABULESLEY20 at the checkout, and save 20%. This coupon is valid until July 31st.
This product is wholeheartedly and Fabulesley approved!