"Hope springs eternal," has never sounded better to me than it does now, especially when it comes to fashion. As more of us are vaccinated, and we are moving about with increased freedom and optimism, our fashion choices will begin to reflect that. I have now begun to venture out of my neighborhood to more fun and fabulous locations for photoshoots. This particular outfit was shot at The Malibu Country Mart which is loaded with pretty facades, and scenery. It just feels so good to be out and about! I have not thrown caution to the wind, however, and still mask up always, but there is much less anxiety felt when I remove my mask outdoors to shoot photos. And most importantly, I can wear lipstick!
Let's talk about denim. The news is in and I am happy to report it to you; skinny jeans are no longer trending. Mom jeans (the high-waisted ones we wore in the '80s) are all the rage and ripped versions are here to stay for a while. While I love the ripped look, I believe that at my age, the rip is much more flattering when the style is loose at the knee. In my opinion, there is nothing worse than skinny jeans with the rip at the knee, revealing folds of loose skin squeezed out in ways that are extremely unflattering. I apologize for the graphic description, but there is no other way to phrase it! I also think that if you are wanting a fresh look at the ripped part of the jeans, a sheet of patterned tight is a fabulous way to expose the hole while remaining fresh, hip, and fun.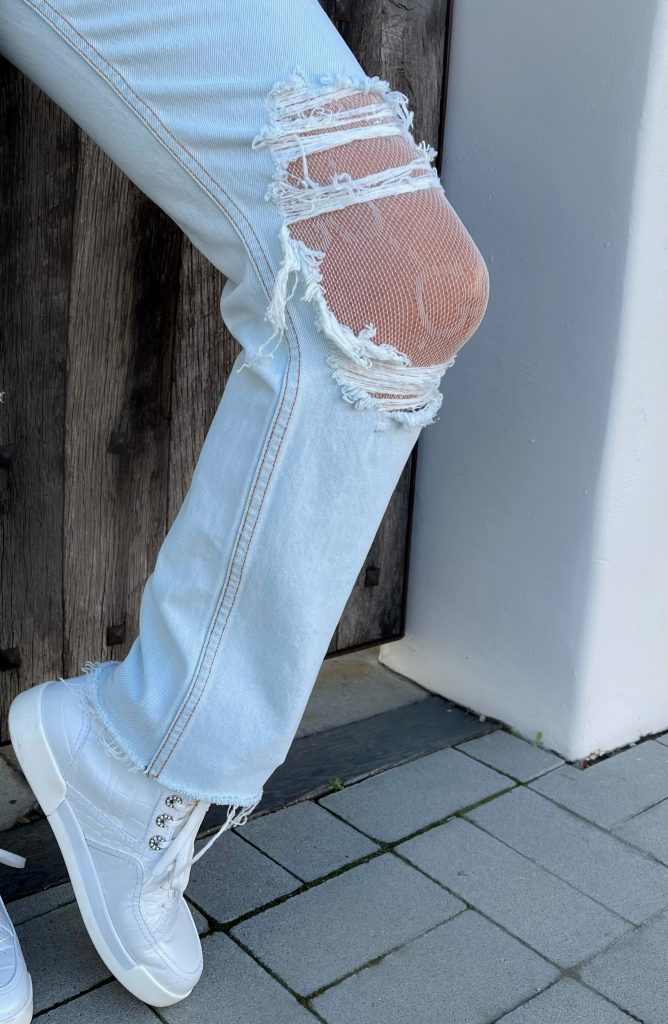 Now is the time to bring out all of your white shirts. Please part with the ones that appear yellowed or stained and replace them with bright clean and fresh white shirts. These are a staple in my wardrobe and I own many of them in different styles, lengths, and fabrics. I love this one by Emporio Armani because it is crisp and fresh; it has a 3/4 length sleeve and an elastic waist which makes it a great choice for a high-rise pant.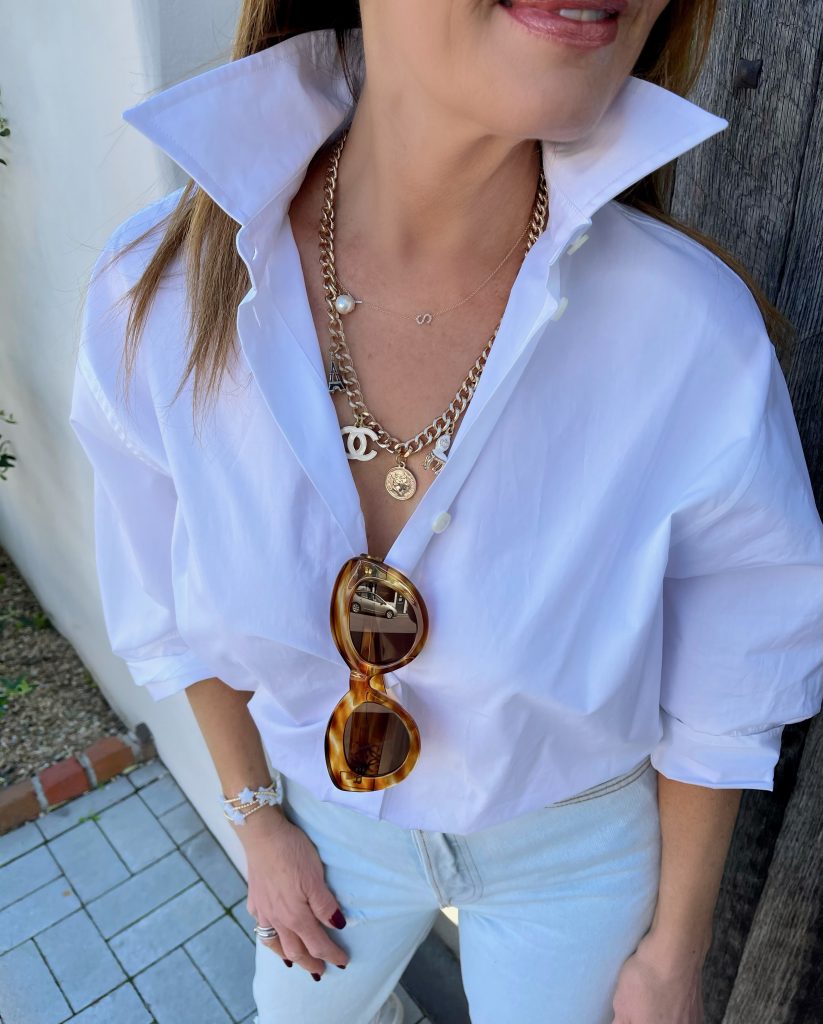 I also love the accessories I am seeing. Loewe, the Spanish fashion brand, is hotter than hot right now; these shades are fantastic as is everything by this company. My friend Cathryn Wagner has been repurposing Chanel zipper tags and buttons and turning out incredible necklaces and bracelets. You may recall that I featured her here. She is wonderfully talented and you can always get in touch with her on IG (@wagnercathryn) or through me.
And my star necklace, by Molly Sydney, has been repurposed by me, as a bracelet as you can see pictured here.
Enjoy this new breath of Fashion Air and get creative with your choices…Spring is in the air, and so is hope and optimism for a brighter future!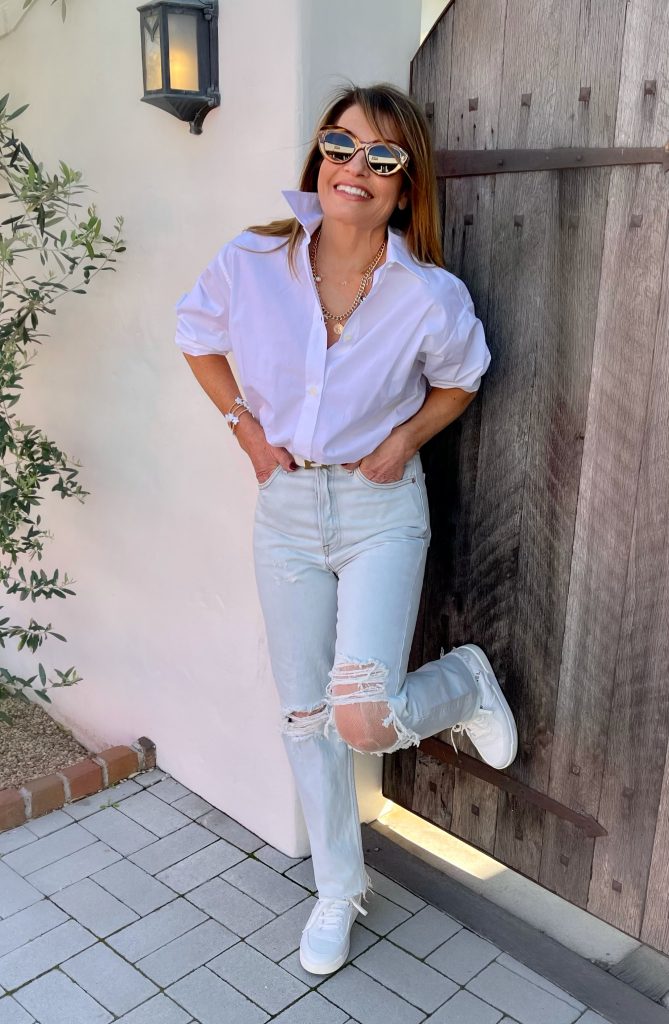 Shop This Post