As someone who is on the small side, I have always shied away from oversized sweaters and even handbags, choosing more fitted and smaller pieces. I purchased this sweater several years ago at a boutique called "Elizabeth and Prince," in Palm Desert. I loved it then and I love it now. I also wear white jeans all year long, and these, by L'agence, are my favorite, since they have enough stretch for comfort and hug in exactly the right places. They also flatter the leg, unlike any others I have tried.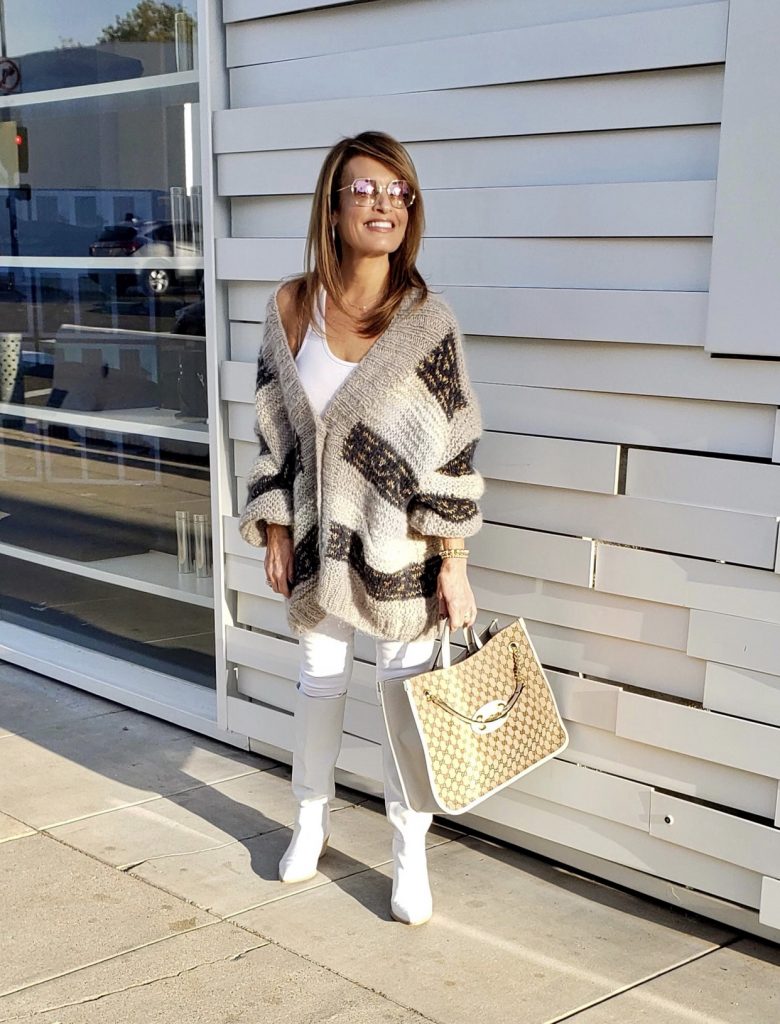 Even though the sweater is no longer available, I have linked one In the "shop the post" section at the end of this post; it's by the same brand, is equally as fabulous, and definitely worth checking out.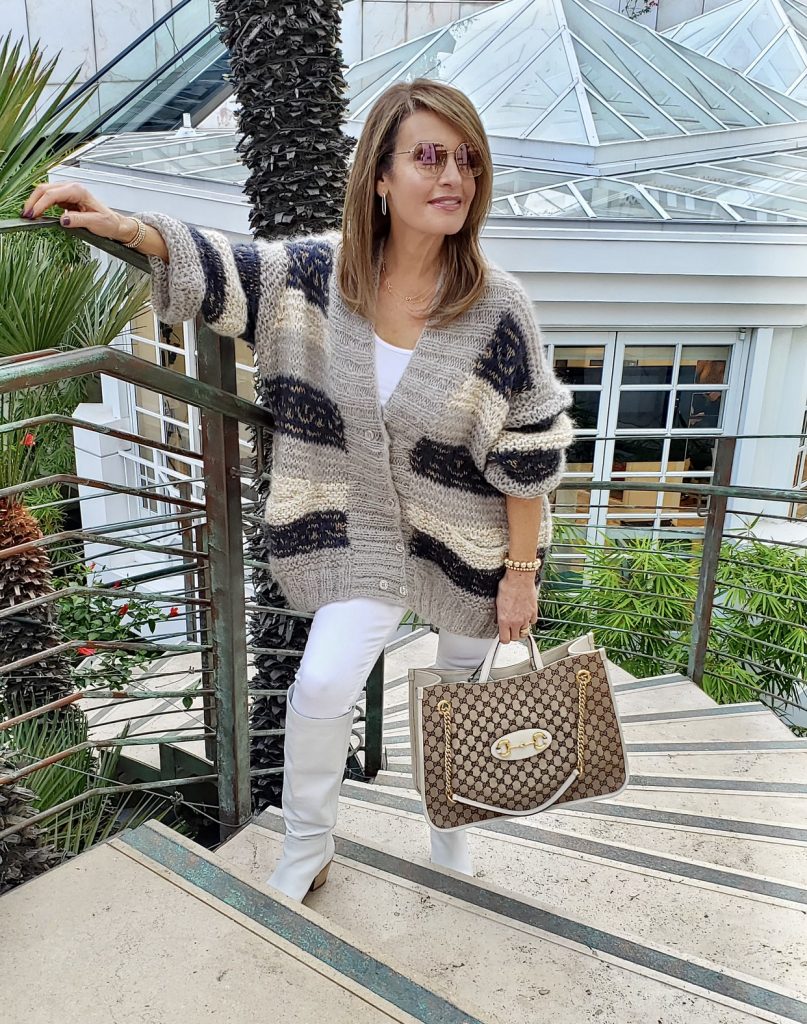 My new "IT" bag for the season is anything that is a tote. Not that I am really going anywhere these days, when I do venture out of the house I carry a lot of "essentials" such as hand sanitizer, extra masks, hand cream, lip balm, rubber gloves, and extra pens. I find that throwing them into a pouch like the ones I have by OTG247 are the best. I then throw my pouches into a tote and I am good to go.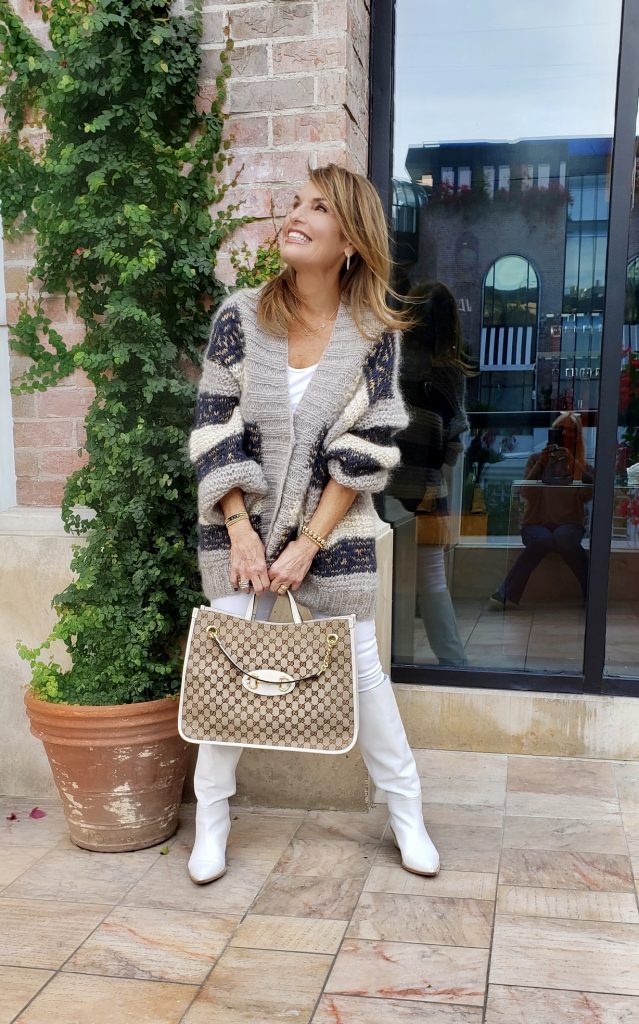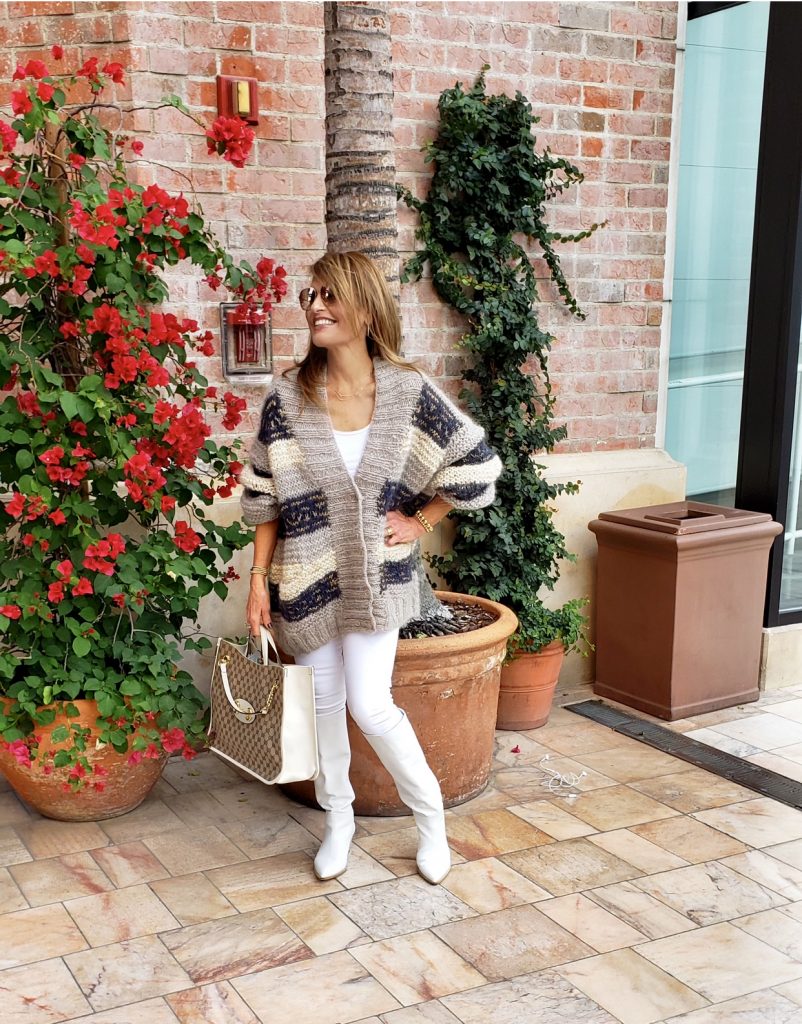 There is nothing like a tall low heeled white boot. I purchased these on sale years ago, but found a similar pair by Stuart Weitzman that are perfect, and you can save 15% right now!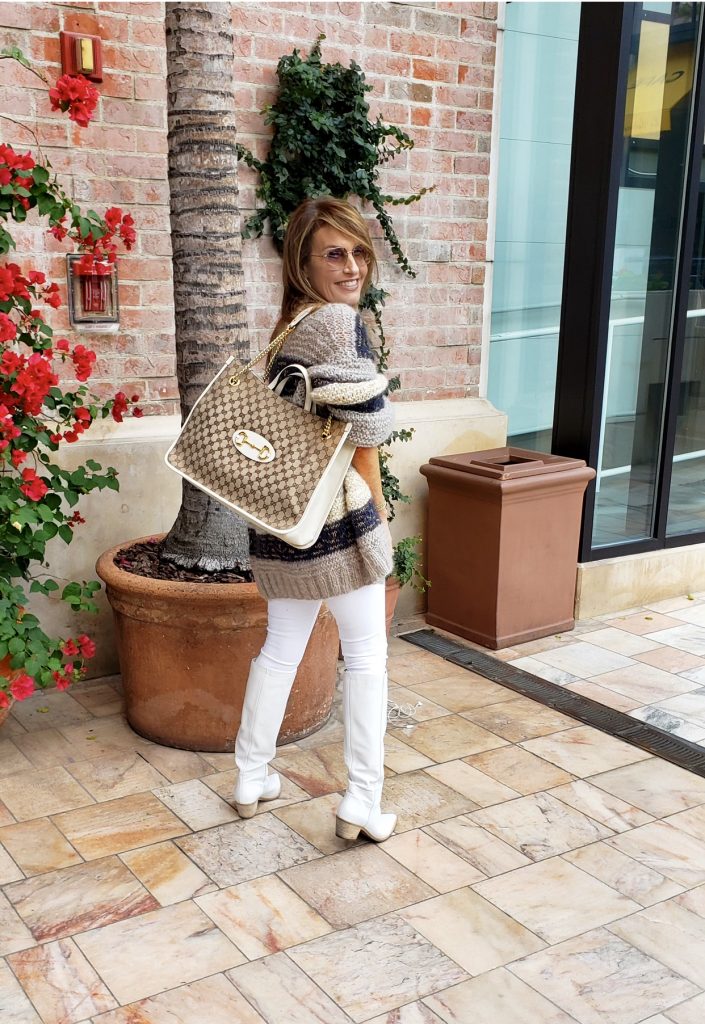 Shop the entire post in the carousel below. Stay safe and stay fabulous!