When I saw this Vince silk dress, I immediately imagined it in multiple looks, thereby bestowing upon it extra value and mileage!
I knew I could take it from day to night easily, from dressy to casual, from warm temps to colder ones. By changing out accessories and outerwear, one is able to breathe a multitude of lives into one item of clothing. Here are the details of each style.
Look #1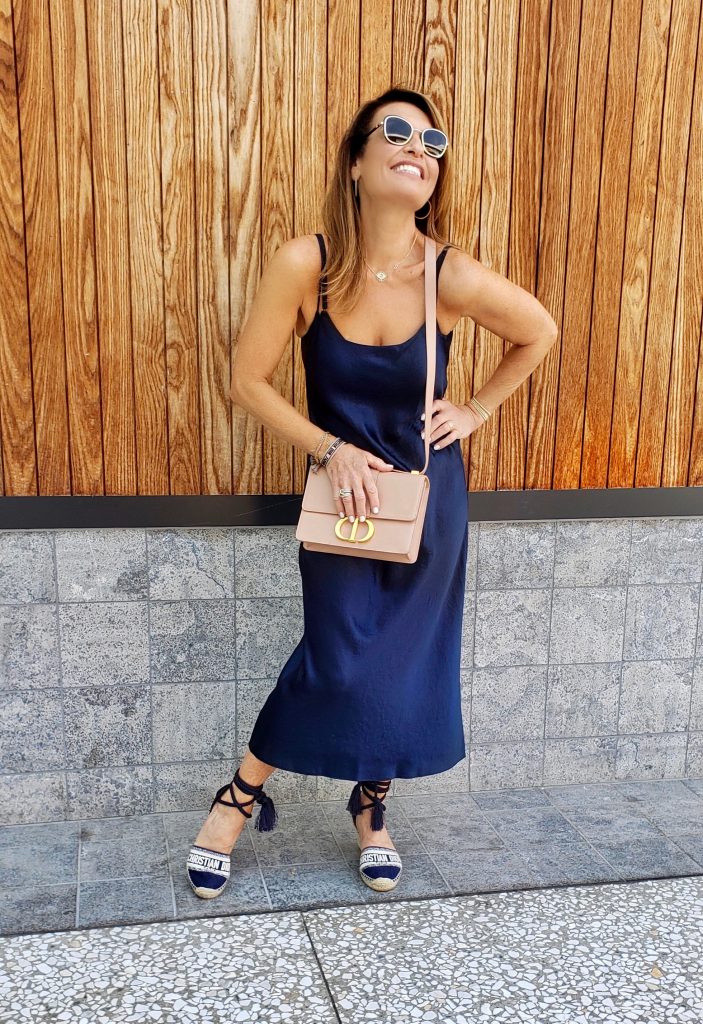 Here is the beautiful Vince slip dress, unadorned and worn simply. It is perfect for those days when the temperatures are still soaring, as we often experience here in Los Angeles, well into the first week of November. I accessorized it with espadrilles and a great designer crossbody bag for instant elevation. Always add a great pair of shades for an instant lift as well!
Look #2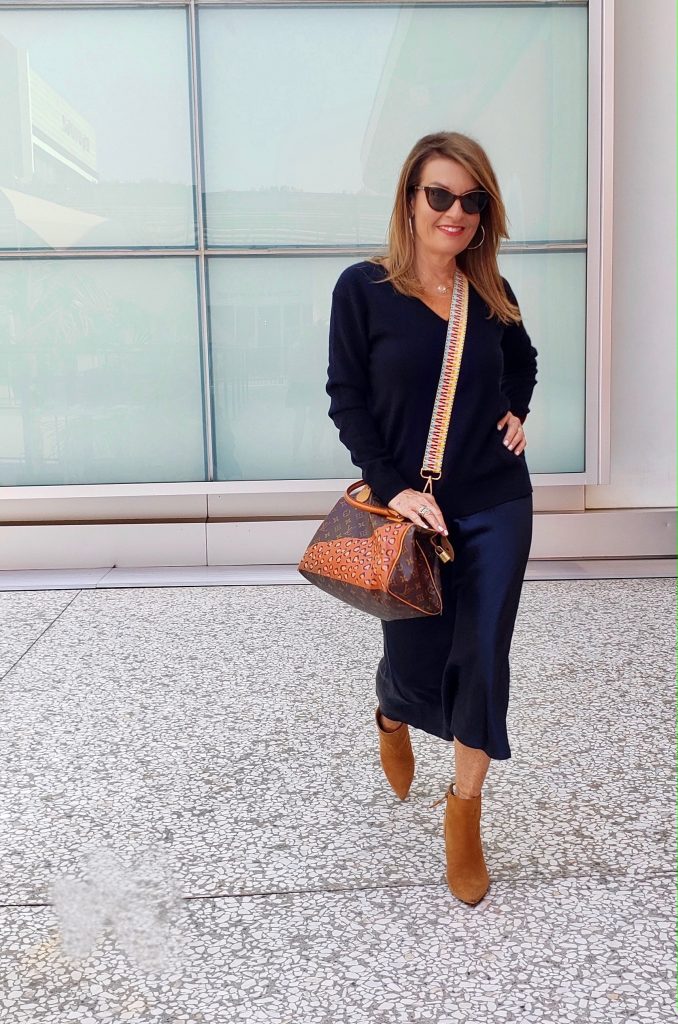 As the temperatures drop, I imagined a Fall look I added an oversized sweater in the same color, a pair of caramel suede booties, and a boho bag. The result is a boho vibe that is casual and cool. You may recall having seen this repurposed LV bag here. Noa Keimach is the artist behind these repurposed bags and I encourage to read my post about Noa. She is a multi-talented and fabulous woman!
Look #3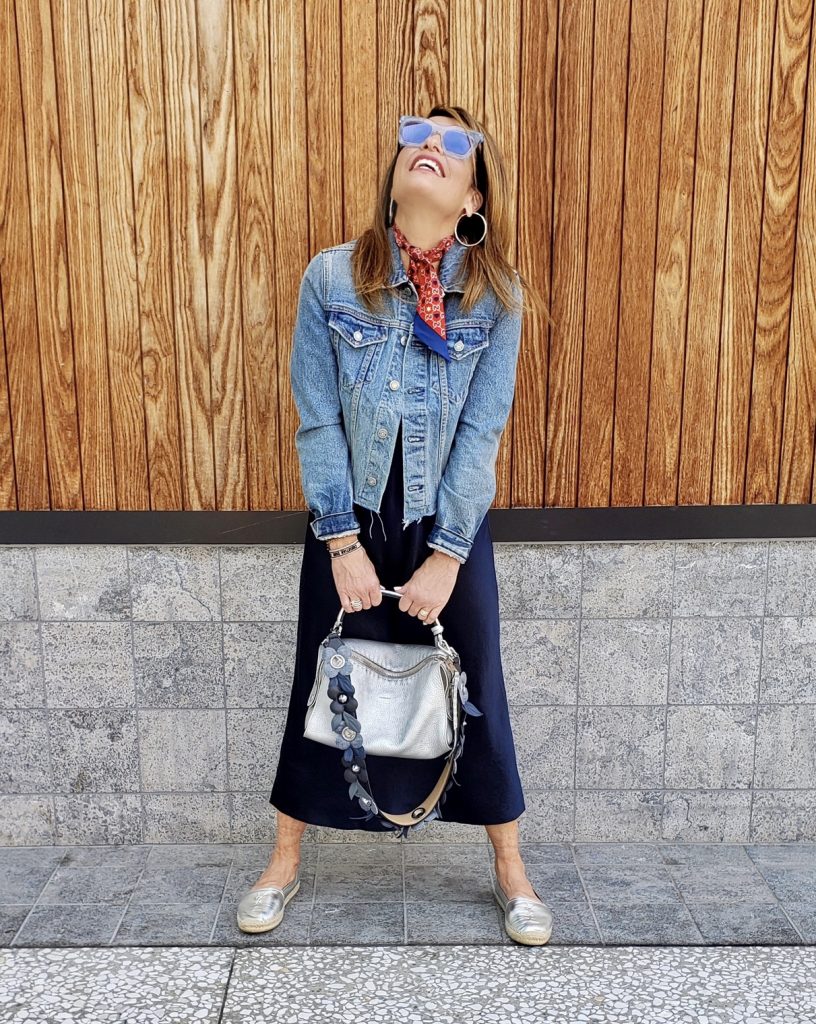 For this look, I lowered my heel to a flat, added a denim jacket, and a very cool bag and guitar strap. The result…a cool girl casual look that allows me to run errands while remaining chic and au courant!
Look #4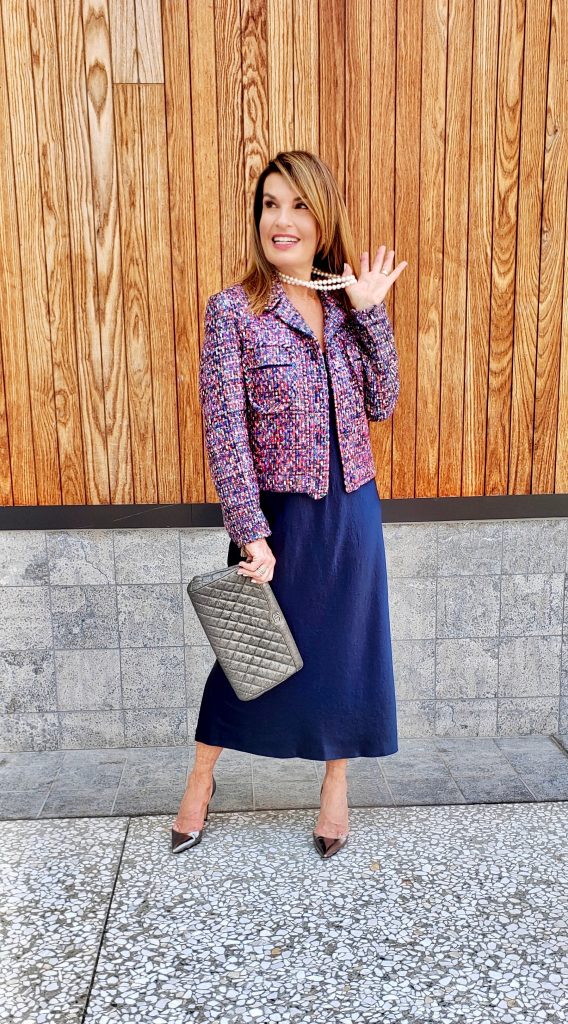 For this final look, I decided to dress up the slip dress. I added a fabulous jacket, heels, and a clutch… and of course, pearls.