Eton Mess is a traditional English dessert comprised of whipped cream, meringues, and strawberries. As a nod to the Fall season, I have replaced the strawberries with pomegranate seeds. The result, a crunchy spoonful of heaven. I served this in our Sukkah this weekend and every bowl was scraped clean!
It is the easiest thing to prepare, especially if you use store-bought meringues as I did from Trader Joe's. If not, I have included my
Coffee Meringue recipe here; just skip the espresso powder and you're good to go.
We actually have a pomegranate tree in our yard and it bore many pomegranates this year! I harvested them and we enjoyed the delectable seeds in salads and yogurt parfaits, and of course, in this incredible dessert.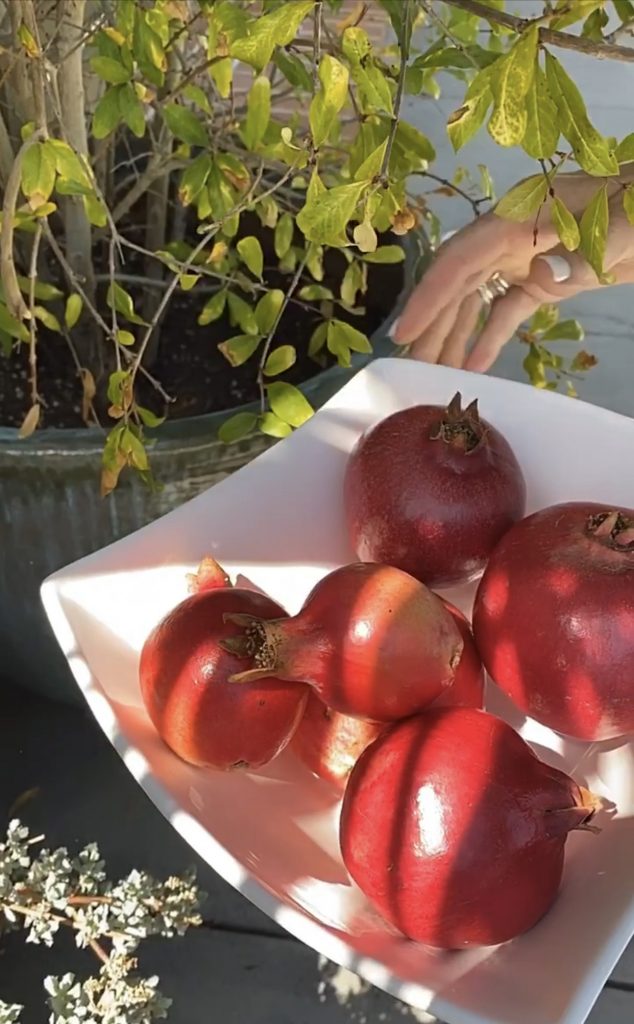 Ingredients:
2 cups of pomegranate seeds
4 tablespoons of pomegranate juice
1 tablespoon of sugar
1 1/2 cups of heavy cream for whipping
1/4 cup of confectioners' sugar
8 (2-inch) of meringues
Directions:
Chill a bowl and beaters in the freezer or fridge.
In a small bowl combine the pomegranate seeds, juice and sugar. Set aside.
In the chilled bowl, whip the cream with the confectioners' sugar until stiff peaks form.
Crumble the meringue cookies onto the whipped cream and gently stir, then fold n the pomegranate mixture and allow plenty of streaks to form!
Refrigerate until ready to serve, or spoon into glass bowl and serve immediately.