When I received these infusion drops by Pure Inventions, I wasn't certain how I would use them. I am someone who drinks a minimum of 2 liters of water per day. I have been doing this for decades, without fail. However, there those days when drinking plain water becomes chore-like and I am tempted to skip it. These infusion drops have been a game-changer for me. I add them to a one-liter bottle (in this case my absolute favorite, the Healthish water bottle) and down the hatch, the water goes! Adding 2 dropper-fulls of the blueberry white tea or raspberry green tea water infusion drops flavors my water in the best way possible.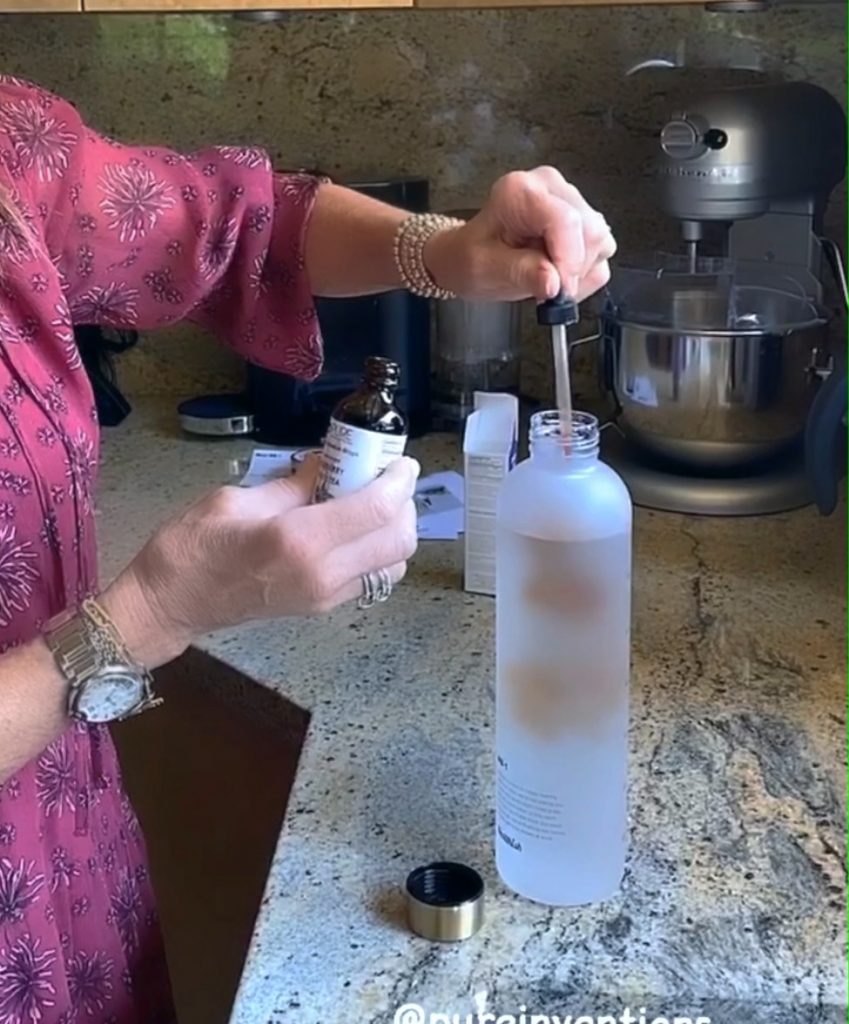 Best of all, with each sip, I feel as though I have added balance and wellness to my day. That in turn, provides me with peace of mind, which automatically boosts the immune system… something we are all in search of at this historic (COVID19) moment in time. This chain reaction of wellness begins in the inside and works its way to the outside with an overall sense of well-being. We all know how important our attitude is when it comes to overall health. Adding these antioxidant-rich drops to my water gives me peace of mind and satisfies my tastebuds without any caffeine, artificial sweeteners, or sugar. That is a win-win for the home team.
Pure Inventions was developed by lifelong friends and fellow Clinical nutritionists, Lori Mulligan and Lynne Gerhards. They were both in search of healthy beverage choices for their clients. The result was not only healthy but delicious as well.
The website provides many recipes for enjoying these infusion drops as mocktails, in sparkling water, or as a hot beverage before bed. Drop, sip, and thrive on these fabulous infusion drops.
To order yours and receive a 30% discount, click here and enter my code, FABULESLEY at the checkout. Your peace of mind and boosted immunity awaits you. What are you waiting for? CLICK HERE!