If you know me well, or even a little, you know that I believe that fashion is art. I also believe that art is always in fashion. Noa Keimach, of @hellonoabee, is the artist who travels between these two worlds and has managed to brilliantly and seamlessly connect them. The result is a perfect union, one that can be worn and displayed simultaneously. Thus, when I came across one of her creations one day while scrolling through Instagram, I stopped dead in my tracks. My friend Hannah Aftergood Reinstein (@hannahreinstein) had posted a photo of a denim jacket so cool, so artsy, and so unique, I had to know everything about it. Hannah informed me that her sister-in-law, Noa Keimach, made it for her. I asked Hannah to connect us immediately. I needed to meet the woman behind such creativity. And so we met, and here is that "history…"
The multi-tasking, multi-talented beauty behind personalized and repurposed handbags and denim jackets is none other than my new friend, Noa Keimach. Noa is an artist, artisan, and art teacher. She is also the mother of three! However does she do it? Passion, creativity, smarts, and drive have lead her to create her own business—kindness, warmth, and generosity have sealed her success.
These repurposed bags could not have come at a better time. When everyone is staying at home, mindful of our economy, not at all tempted by the plethora of online shopping sites, here is a way to boost your spirits while refreshing your faded designer bags. Noa will add a design of your choice and personalize it with your very own meme. For instance, I love animal print and lips. With a little thought and creativity, she turned my old Louis bag into my best Louis bag. Adding a modern guitar strap by Rivers Eight, moved that bag from the back of the closet to the front and center position.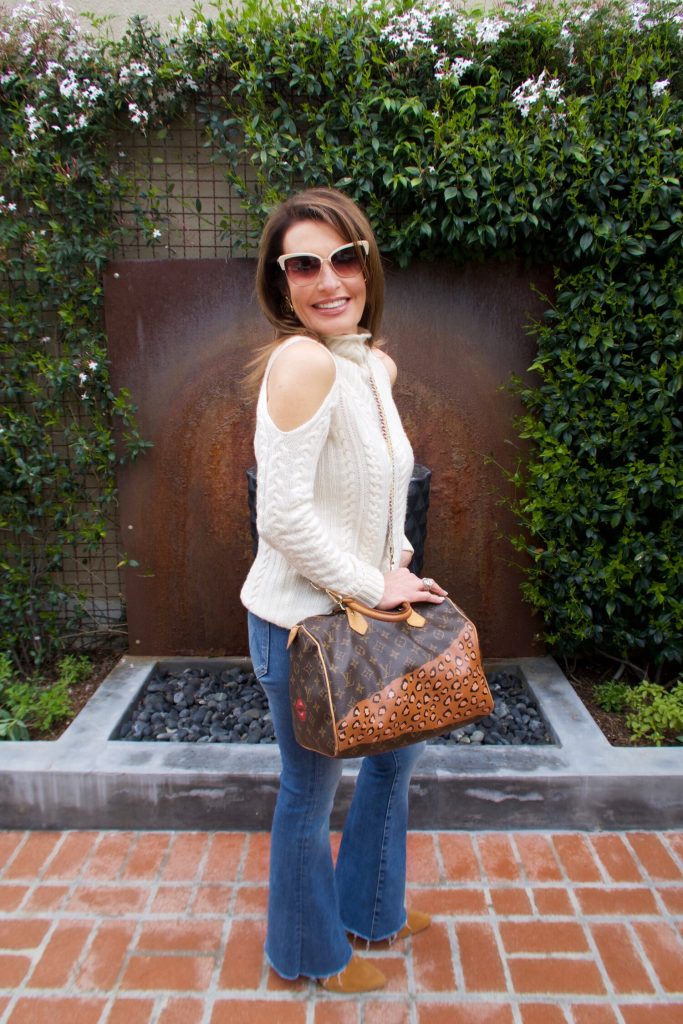 Painted and refreshed Louis Vuitton Speedy, Rivers Eight Guitar Strap, Aqua Sweater, Mother Jeans, Stuart Weitzman Booties (Similar HERE), Oliver Peoples Shades.
Next came the denim jacket; I happened to have a Levi sherpa (lined) jacket that hardly ever saw the light of day. Noa added another meme of mine, stars, as well as my initial "L." The result is something so perfectly personalized that it too went from the back of the closet to the front.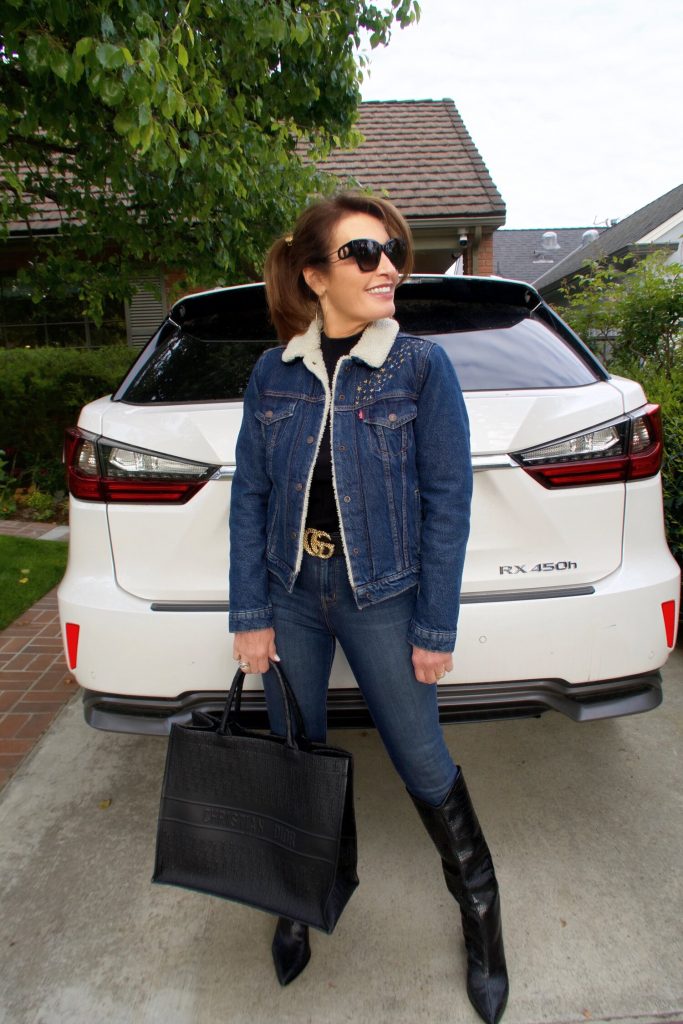 Levi Sherpa Jacket, J Brand Jeans, Gucci Belt, Schutz Boots, Dior Book Tote, Dior Shades.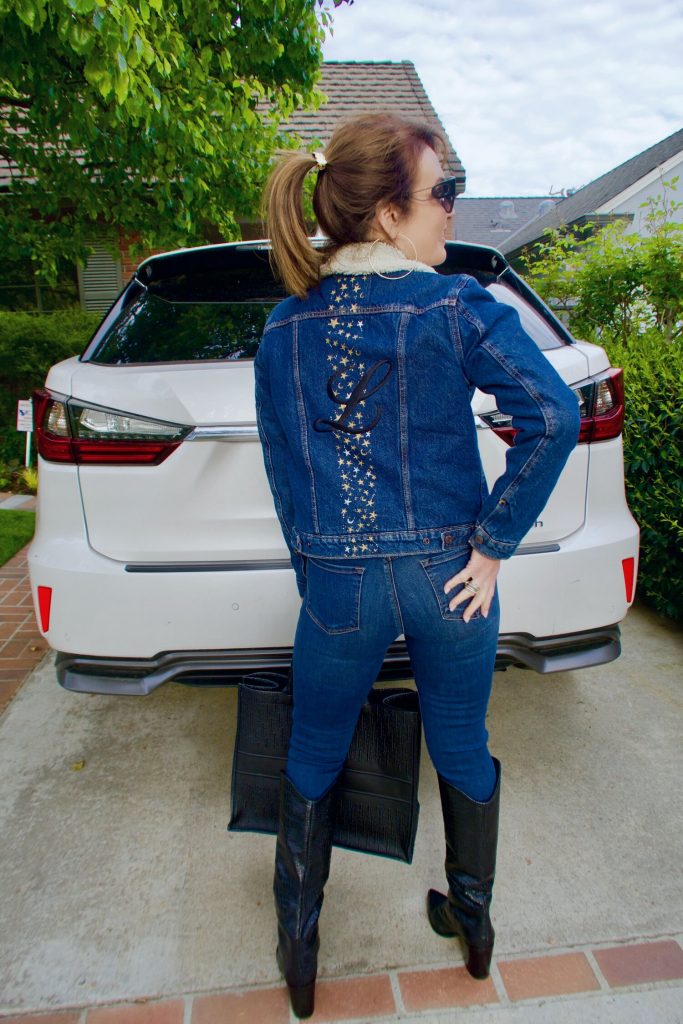 These also make great gifts. For instance, Noa will order a new denim jacket and personalize it for a child, bride-to-be, mom, dad, grandma or grandpa, or your bestie. She has a huge selection of jackets that she has created for children and teens, special occasions, etc. In addition, Noa will personalize Uggs, belt bags, just about anything under the sun. If you can dream it, Noa can create it!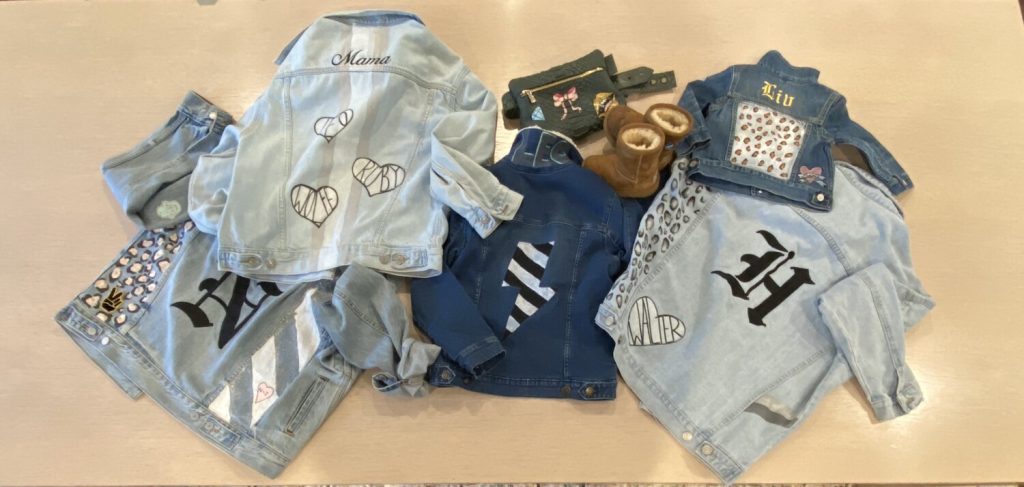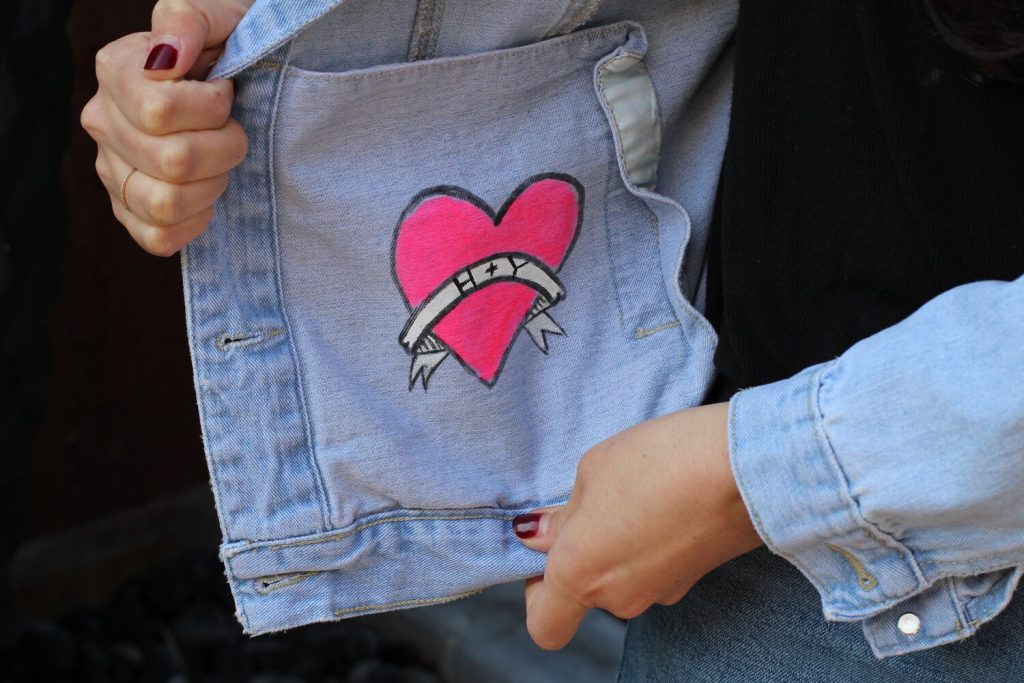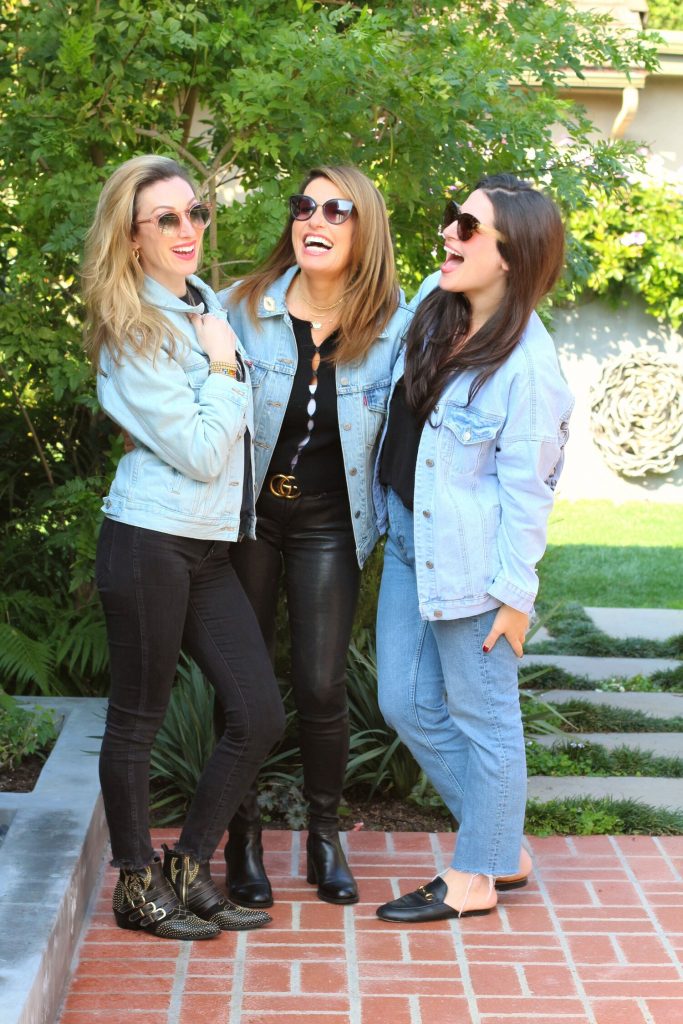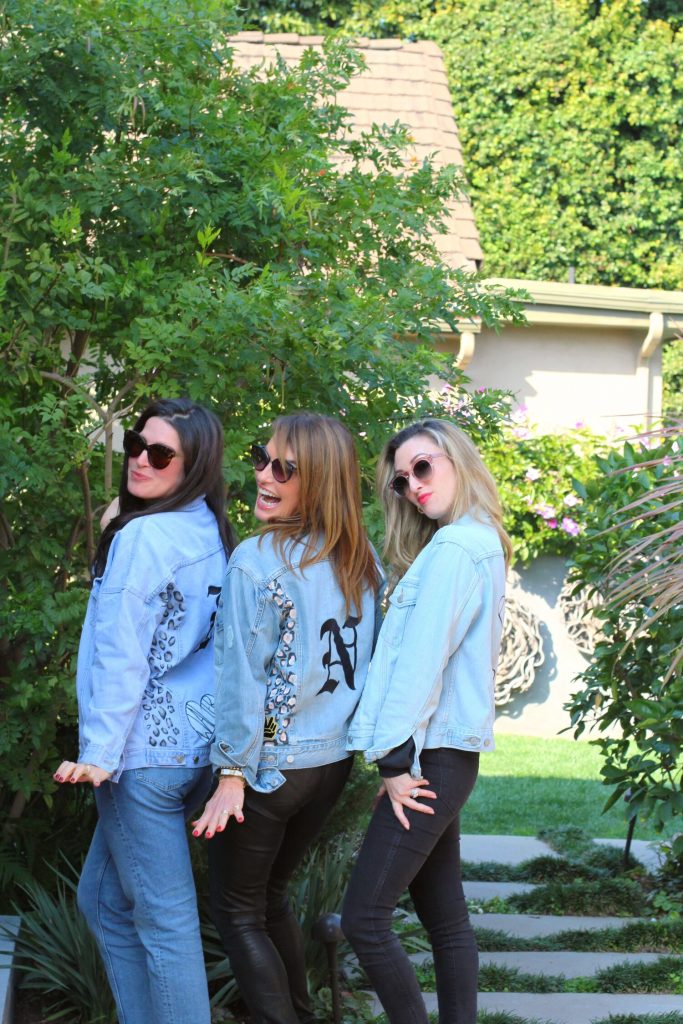 In addition to creating art with items of fashion, Noa uses her artist and art teacher skills for entire families. She organizes family art projects with results that could hang on art gallery walls.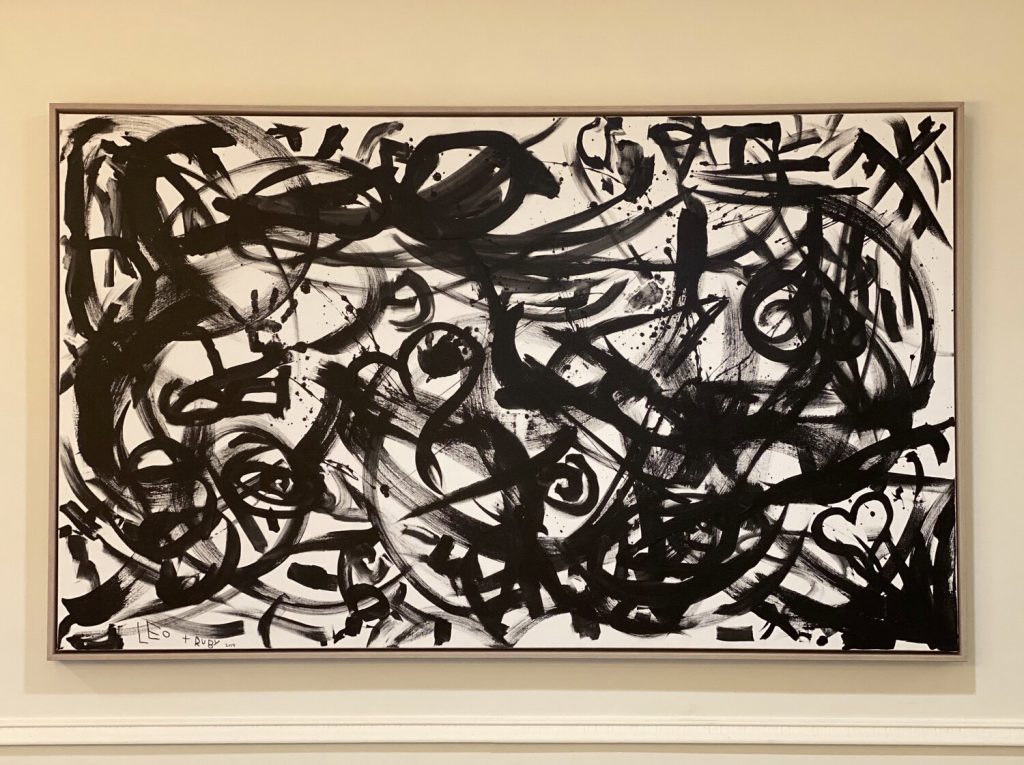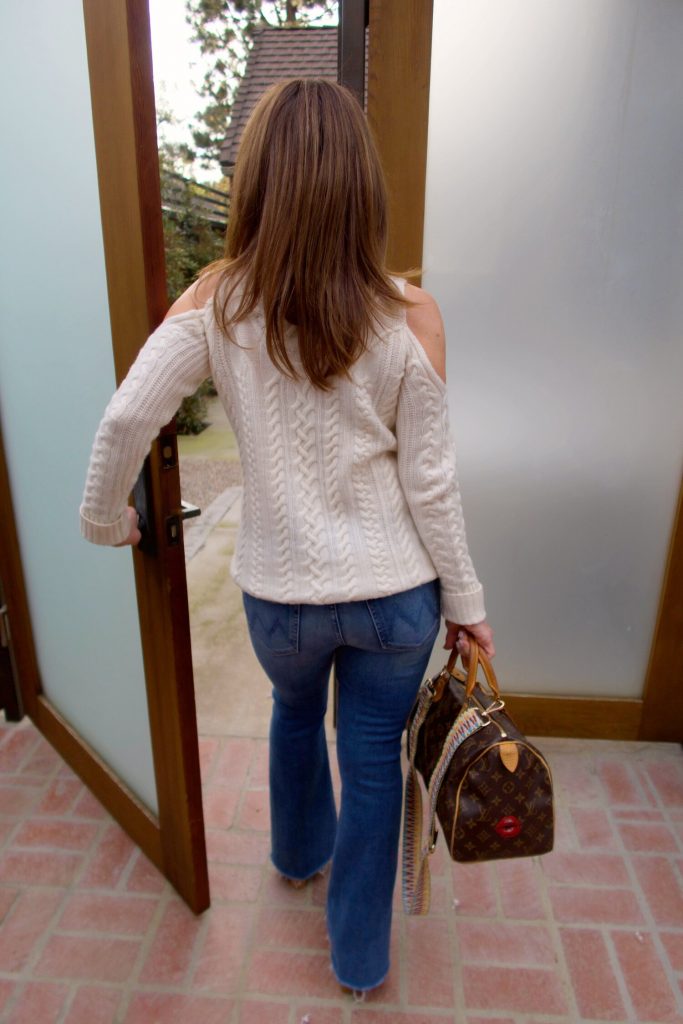 The best way to get in touch with Noa is through her Instagram. Direct message her to @hellonoabee.