For the past 9 months, I have been a devotee of clean beauty products. I am no longer interested in putting chemicals on my skin; at almost 61 years (young), I am a little late to the party but better late than never! These clean beauty products are all uniquely derived from natural ingredients, with properties that are transformative. They feel good on my skin and provide me with confidence and a sense of well being.
Goldfaden MD is plant-powered and definitely transformative. I chose these products to highlight as they have become a part of my nighttime routine. They absorb quickly into my skin and leave it silky smooth and hydrated. Upon awakening, my skin looks healthy and radiant.
Doctor's Scrub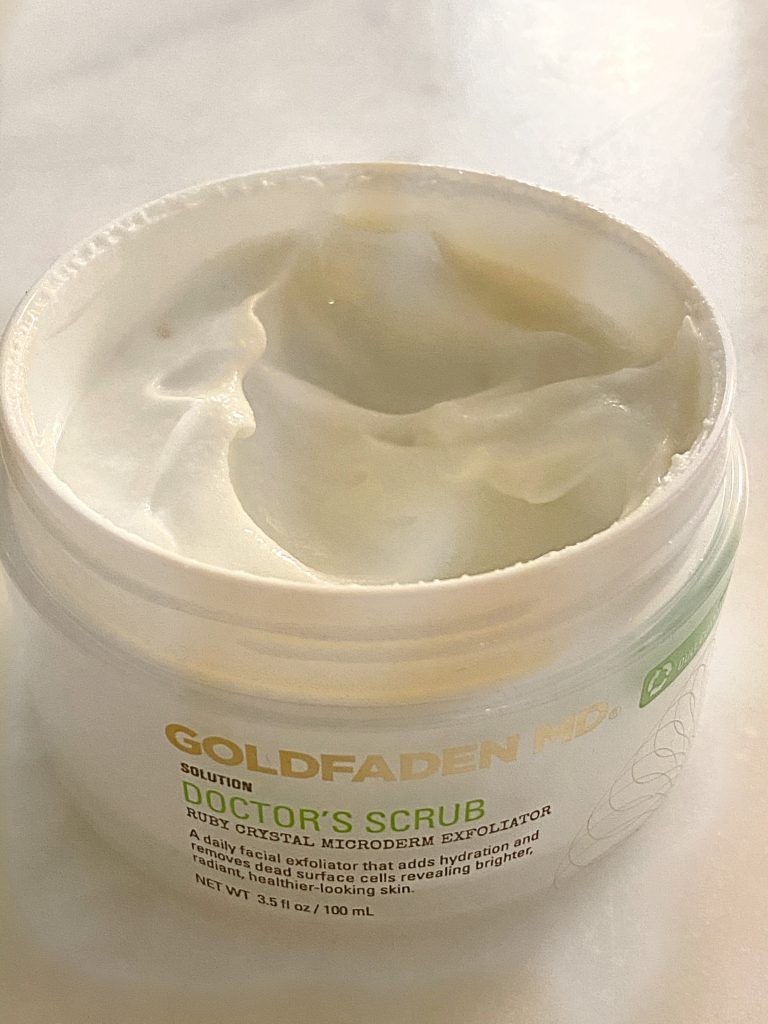 This scrub is gentle enough to use every night and leaves my skin soft and smooth. I am actually quite addicted to it. A little goes a long way, so you will get a big bang for your buck. Plus, using my code Green20, will get you a 20% discount. That's a peel of a deal!
Fleuressence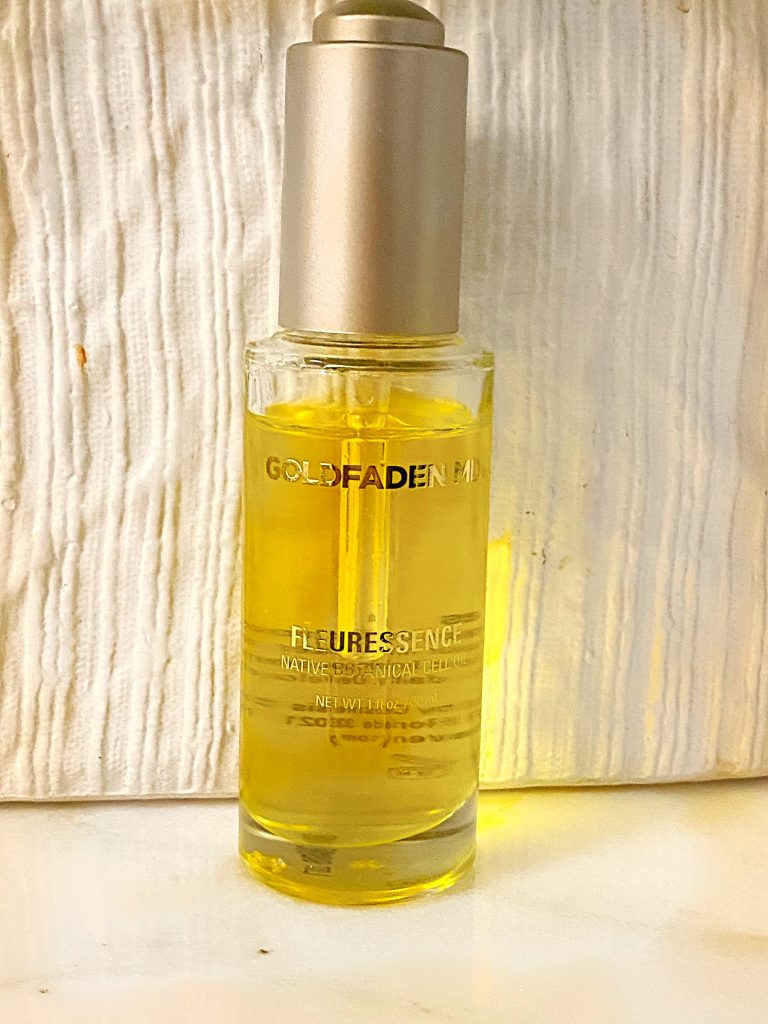 This oil is nongreasy, yet provides the ultimate in radiance. On warm and humid days, I use this oil on its own. It keeps my skin moisturized and comfortable under my face covering. It is non-comedogenic, so it won't clog pores. What it will do is provide radiance to your skin. I use this twice a day: morning and night.
Plant Profusion Night Cream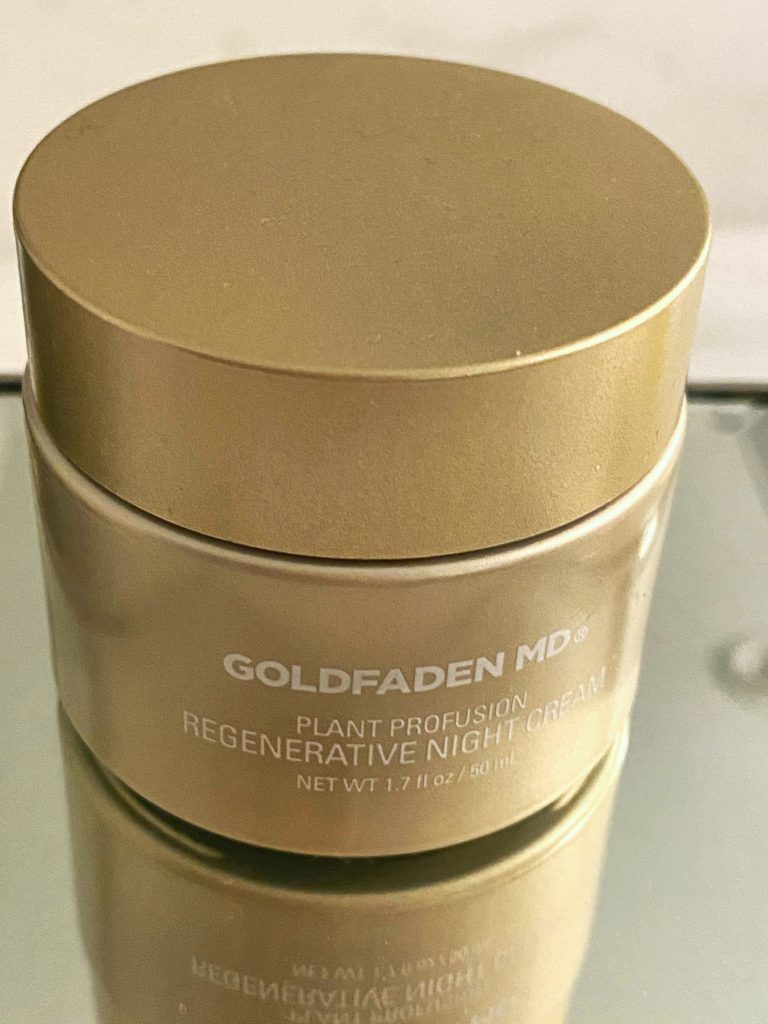 The light texture of this night cream is what I love most about it. It does not weigh down my skin or leave marks on my pillowcase… seriously, I hate seeing traces of my skin cream on my pillowcase. To me, that means that it did not absorb well into my skin, causing me to doubt its effectiveness. Such is NOT the case with this cream. This one is a winner!
Energetic Eye Cream
I photographed this eye cream with the open jar so that you could see how light the texture is. Plant infused, this leaves my eye area hydrated and refreshed. It is perfect for under a concealer since it goes on lightly and absorbs quickly.
Whether or not you purchase one or all four of these products from the GOLDFADEN MD website, remember to add Green20 at the checkout.