It is no secret that I am an enormous fan of Cabi fashion. I have been hosting Cabi Collection gatherings in my home for my stylist friend, Lois Kolker for over 10 years. I love this line for so many reasons; it is affordable, always on-trend, and well made. I admire the creative ways that head stylist, Becky Jantzen, whom I met many years ago at a Cabi event, mixes and matches patterns, and colors that make for delicious fashion!
This fashion brand speaks to me and I love how each item looks fabulous on women of different heights and shapes. My friends love the line, and nothing gives me more pleasure than to share an afternoon of fashion with them! Cabi Fall 2020 is the absolute best one that I have ever seen, and I had to refrain from purchasing the entire collection! This wrap top, called The Ringleader Wrap is reminiscent of the 1940s. It is feminine and flattering and its retro fabric and pattern had me singing Glen Miller and torch song refrains.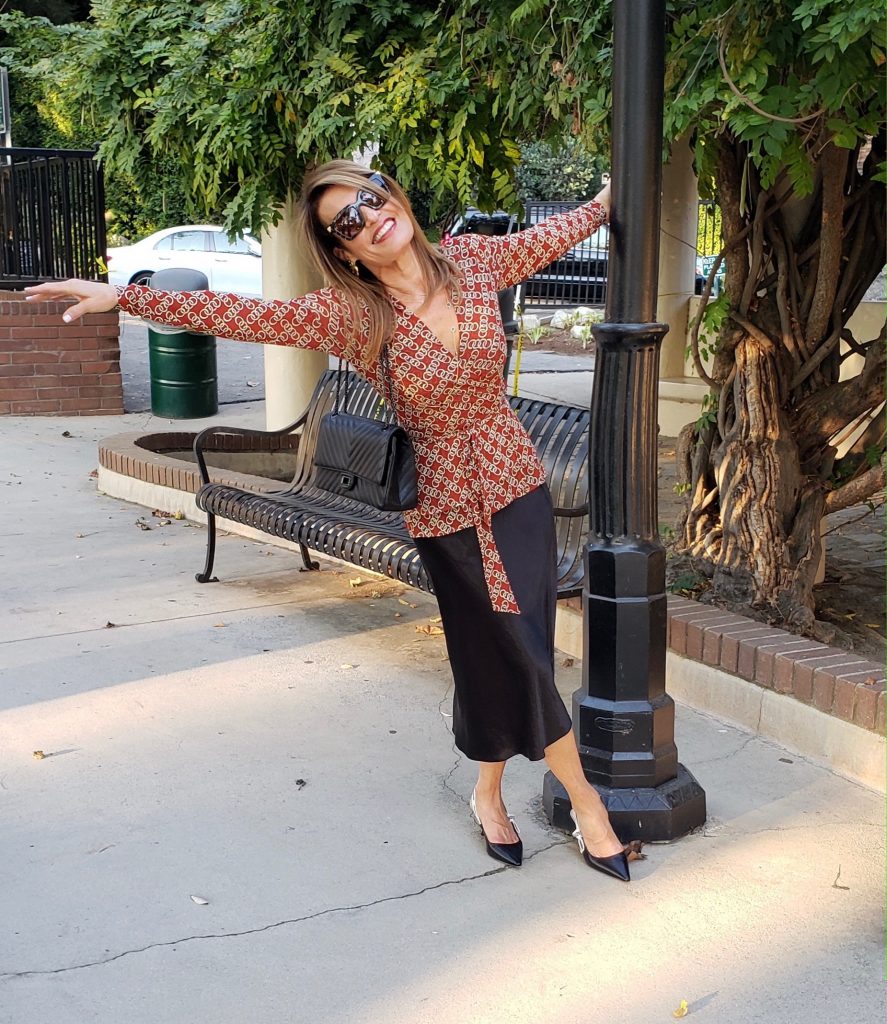 Now let's move on to this fabulous black satin slip skirt by another power fashion house, Vince. This skirt has soft feminine lines, and the satin fabric heightens it to luxe levels! It is cut on the bias, which adds to the feminine lines.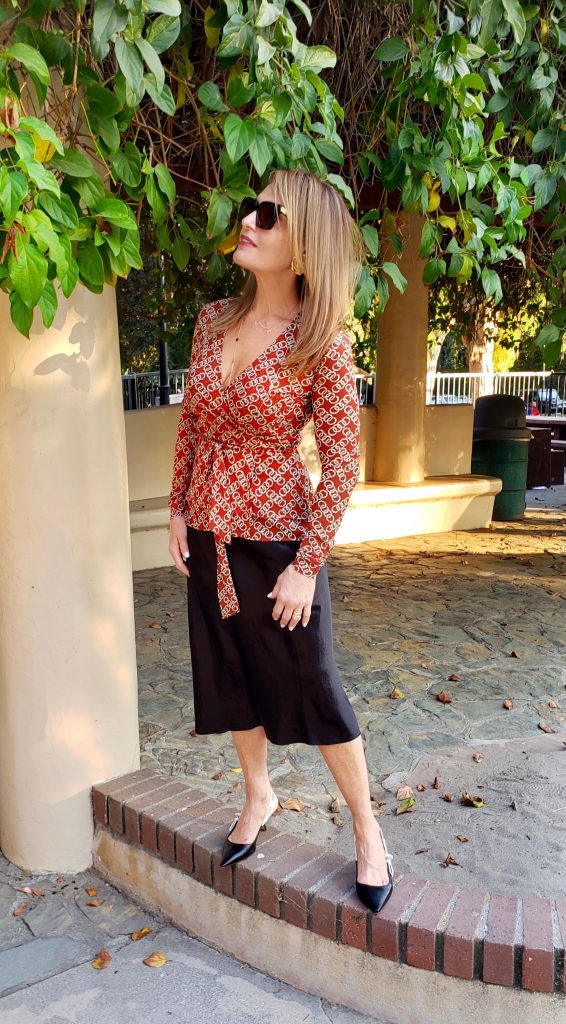 The kitten heel slingbacks are comfortable enough to wear all day. I could not find the exact pair but found something similar by Chloe and they are on sale!