I have been micro needle rolling my face for three years, and I can honestly say that I notice a difference in my skin; so much so, that I urge you to read on and try it for yourself. You won't notice the difference right away, but with consistent and proper use, in as little as three months, you too will see a difference. A microneedle roller is a small wheel made up of hundreds of tiny needles that gently prick your facial skin. When used properly, a microneedle roller smoothes fine lines, evens skin tone, and increases collagen production.
It also resurfaces the skin and makes it more receptive to any products you apply, allowing them to penetrate more deeply and effectively. I use mine every other day, and I am religious about it; so much so, that I travel with it. This can become an issue because you must clean the tool with alcohol, which means that I run out to purchase a bottle of alcohol at the local drugstore… that is the only drawback for travel, but trust me, it's worth it! I cannot recommend this enough. The Sdara brand is the best that I have used, and I have used many other brands. I love the fact that you can subscribe and receive a replacement head every 2 or 3 months. Do not hesitate on this! Your skin will thank you! And P.S., it is never too late or too early to begin using this tool.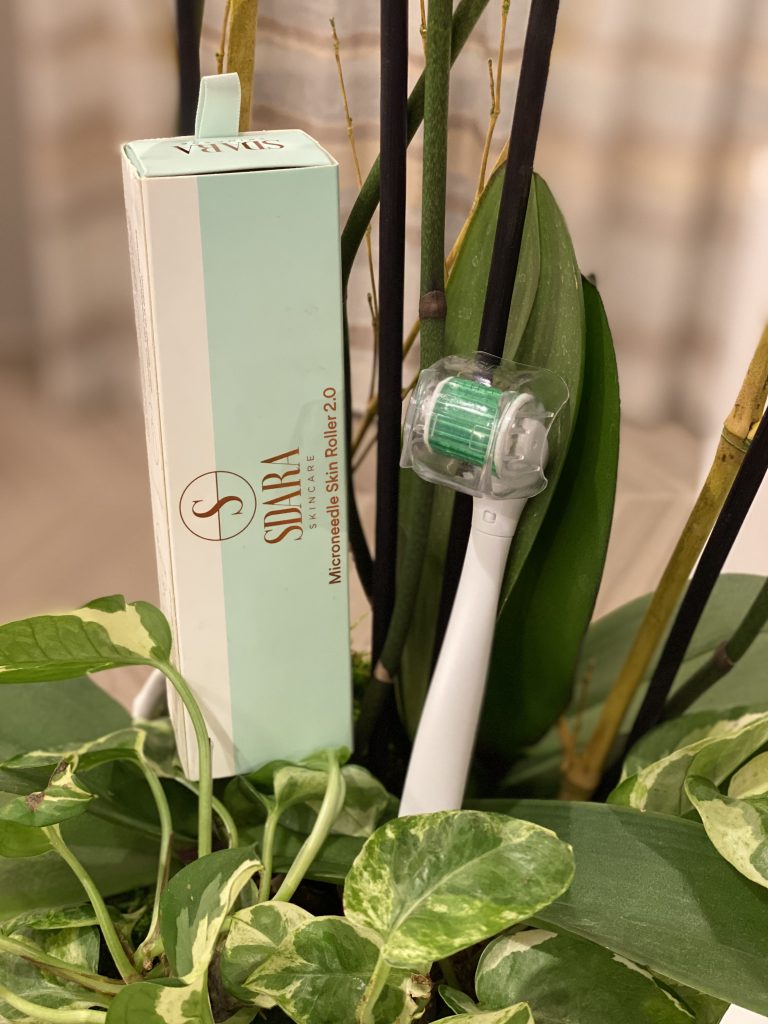 Before you begin micro needle rolling, it is important to choose the product that you want to apply first in order for the roller to glide over your skin. Of all the products I have used, and you can be certain that I have used many, I am currently in favor and in love with the Telluride Glow Essence and Serum. I discovered this brand while scrolling through my Instagram feed. I was impressed by the product ingredients: 50 whole plant botanicals, 14 alpine superfoods, cold-pressed, and cold formulated, organic and unrefined.
I am growing weary of putting any unnatural products on my skin, so I have been researching and experimenting with all-natural products. I sought out this brand and was thrilled when CEO and founder, Mary Alice, sent me these two products to try. From the minute I pumped out the luxurious liquids that smell divine, I was and continue to be completely addicted. Many of you have actually commented on the glowy look of my skin, and that it appears smooth and hydrated. When you love a product, you will use it routinely. That is how it has been with Telluride Glow Essence; I cannot go a day without it! Mary Alice has generously added a 25% discount code for my readers. This is an amazing deal! I strongly encourage you to order these products because I know that you will love them.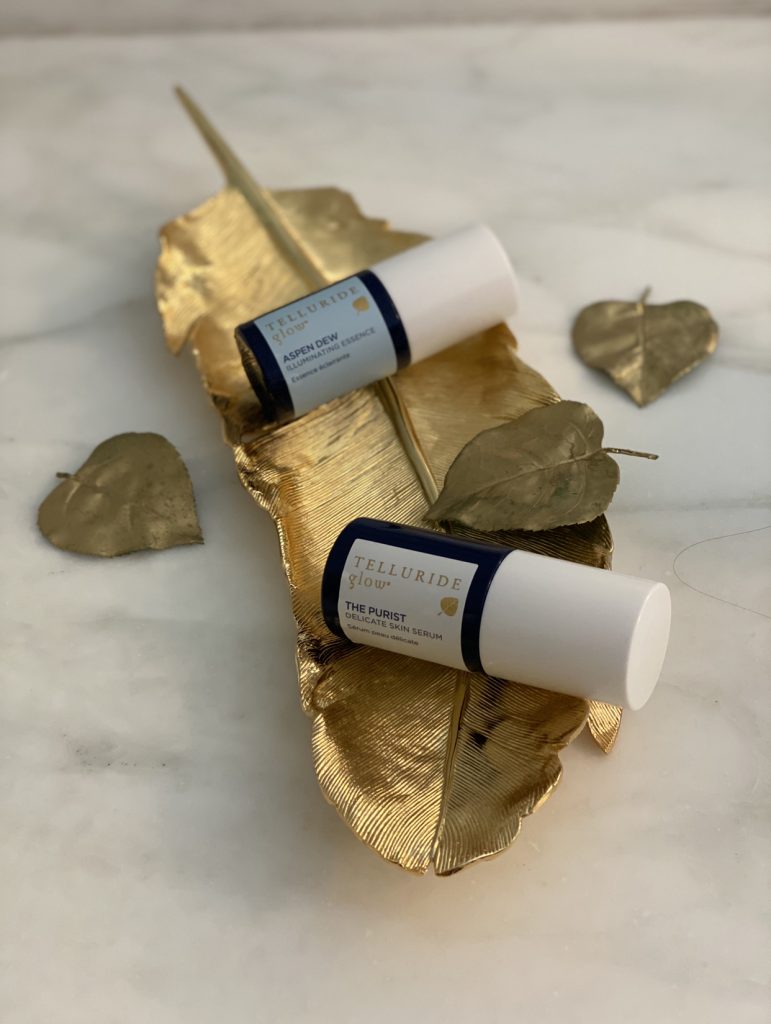 After I apply the Telluride Glow Aspen Dew Essence, I use the Sdara microneedle roller and roll it over my face, neck, and decolletage. Then my skin is ready to accept the Telluride Glow Purist Serum. One pump is all you need. Smooth this onto your face, neck, and chest and use the Angela Caglia vibrating Quartz face roller to massage it into your skin. You may recall that
I first introduced this face roller back in December during my Fab Holiday Gift ideas. It continues to be my favorite face rollers because with a twist of the handle it delivers 6,000 sonic pulsations to the minute, which means that your skin is being toned and massaged as the rollers blend the product evenly into the skin, which has now been made more receptive to it by the face roller. I cannot say enough good things about this face roller, which actually decongests and sculpts the skin. I use it morning and evening, and it is worth every penny! These products work in perfect harmony to deliver the best possible results!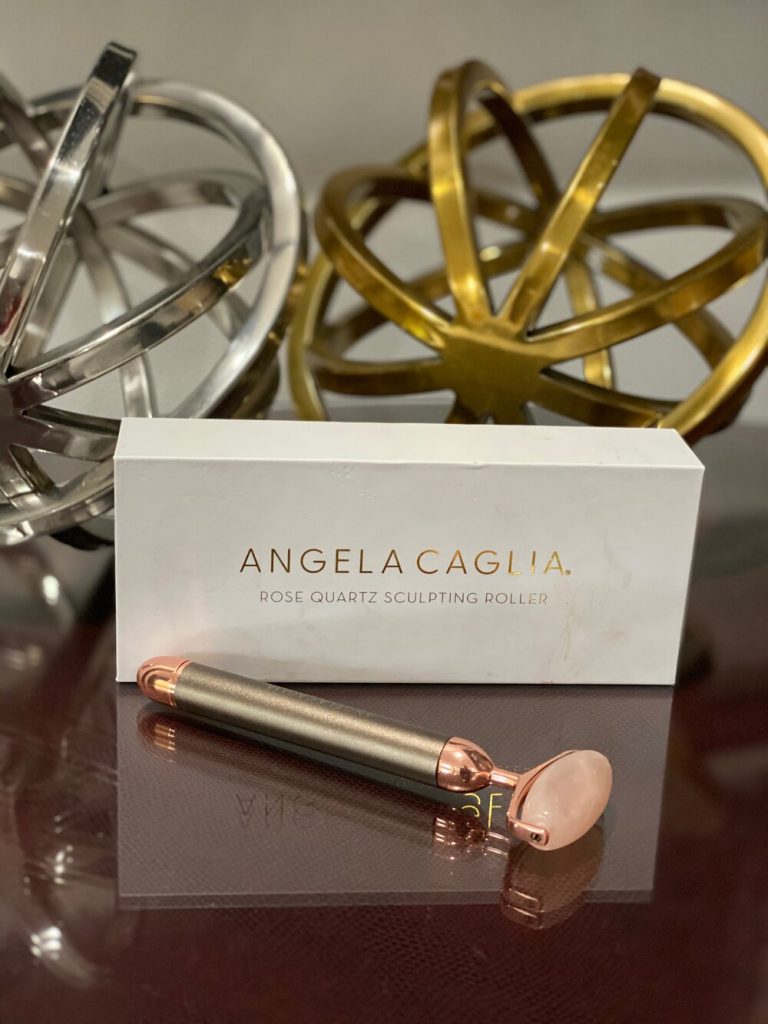 I put together my routine on an Instagram video you can view it here.