When it comes to self-tanners, I am a tough critic. I have been using them for decades, watching them evolve from smelly, streaky, chemically-laden orange formulas, to ones which are natural, streak-free, mildly fragrant, and result in natural-looking tans. The trick is all in the application. You can buff, slough, and exfoliate for days, but if you are heavy-handed around the ankle bones and feet, you are definitely going to mess up. So here is the 411 on how to apply a self-tanner.
Application
It is hard to believe, but until a few days ago, I never used a mitt to apply my self-tanner. I was under the impression that my hands could do the job just fine. After using the mitt, I will recommend it as the applicator of choice. You don't have to use it, but make sure that you wash your palms thoroughly, because if you don't, you will wind up with tanned palms, and that will not be the look that you were after! It is a good idea to exfoliate your skin with gloves that you can pick up at your local grocery or drugstore. In addition, it's a good idea to moisturize your ankle bone, elbows, and knees, if they are dry, to ensure smooth and flawless coverage. Go easy on the feet and ankles, as color deposits more in those areas.
Undressed Tans: The Nudist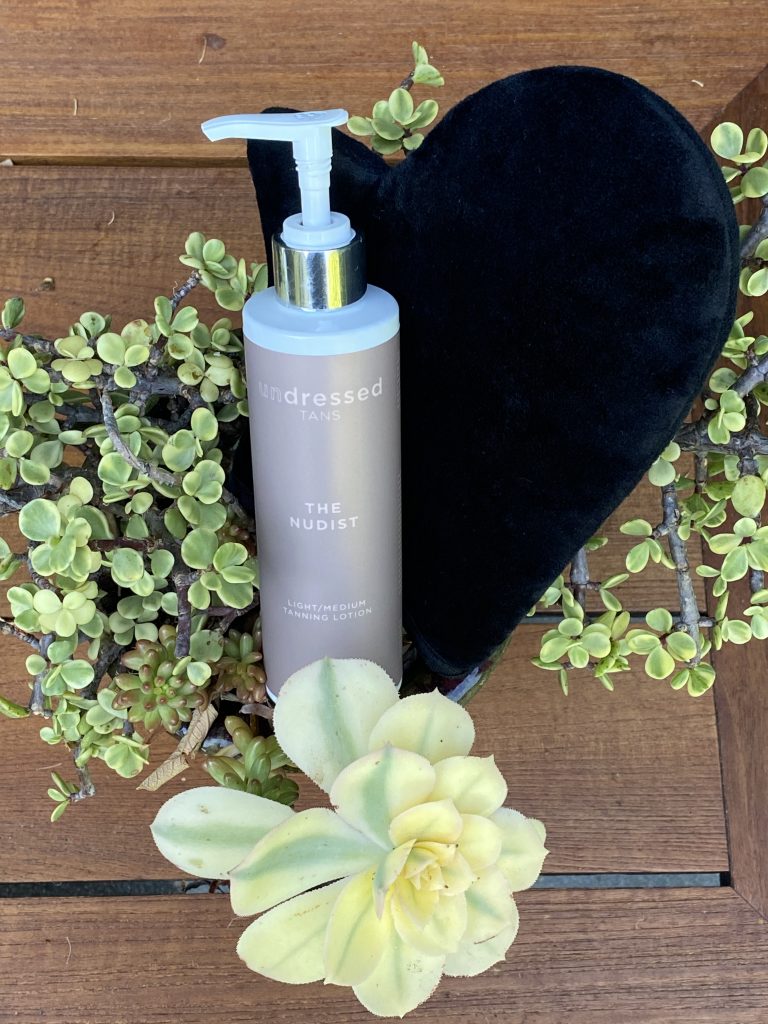 Vegan-friendly and paraben-free, Undressed Tans is an independent self-tanner brand that was founded by two women, Jess and Bianca, who were in search of the perfect at-home self-tanner. Jess and Bianca were doing custom airbrush tans at their wellness studio Sweatology in Tampa Florida, and figured that if they could bottle the airbrushed look, they could please people all over the world!
Their formula is fragrance-free and so easy to apply with the mitt. The color is light and natural. To darken the color, I reapplied it at night. I loved it, and the bonus was that it dried quickly and evenly.
Skin Drop Natural Self Tanner
If you are looking for an all-natural self-tanner that delivers a rich tan, then this one by Skin Drop is for you. It has a great fragrance and is streak-free. My skin looked naturally tanned as if I had spent a week in the sun. Skin Drop uses shea butter, snow algae, kelp extract, and cucumber, and is very hydrating. Skin Drop is so sure that you will love their product, that they offer a full refund if you are in any way disappointed. Trust me, you won't be!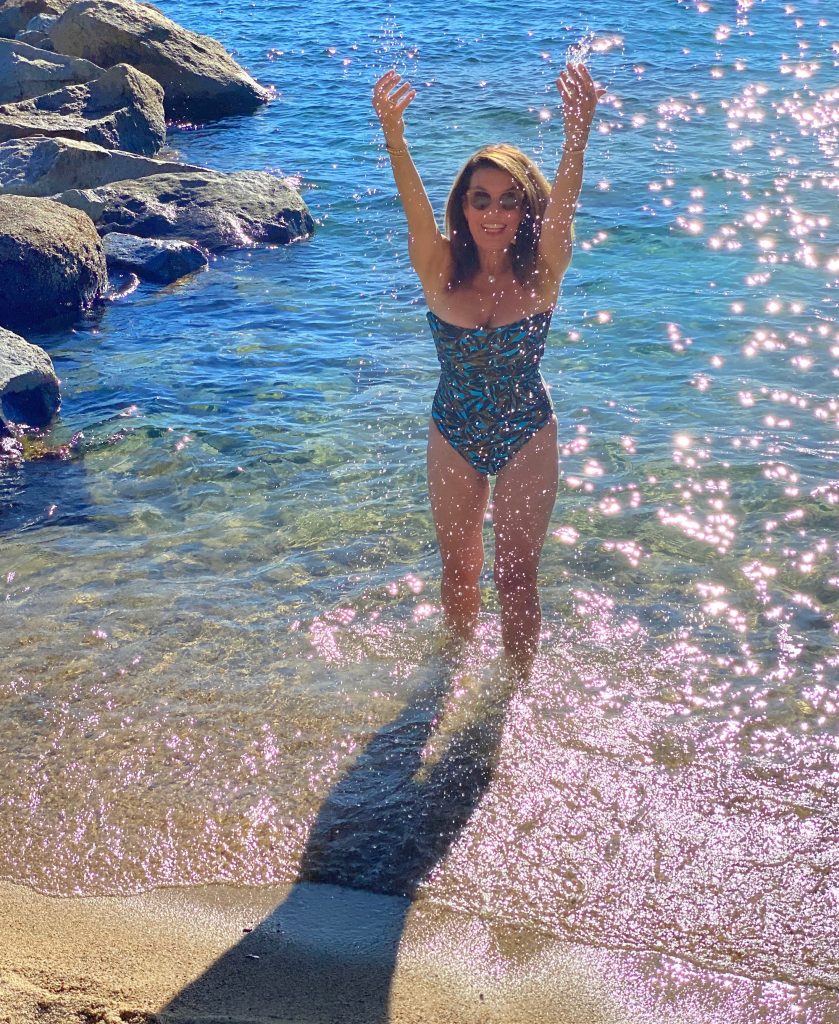 Whish Beauty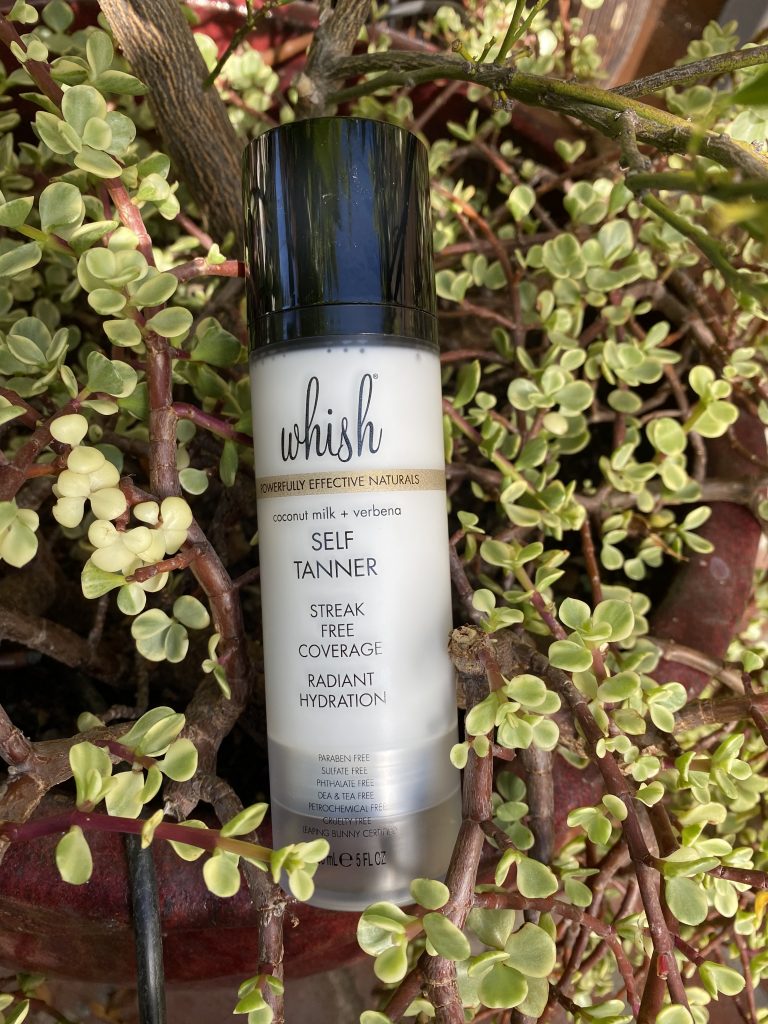 Coconut milk and verbena are what goes into this natural self-tanner by Whish Beauty. The color is beautiful and natural—not as deep as Skin Drop, so depending on your tan goals, use accordingly. I am someone who craves a deeper bronze color, and this is achievable with Whish, but you need to build the color with a second application. The coconut fragrance is unbeatable. Whish has an array of products that accompany their self-tanner, from shaving cream to body oil. I have tried all of them, and they are excellent.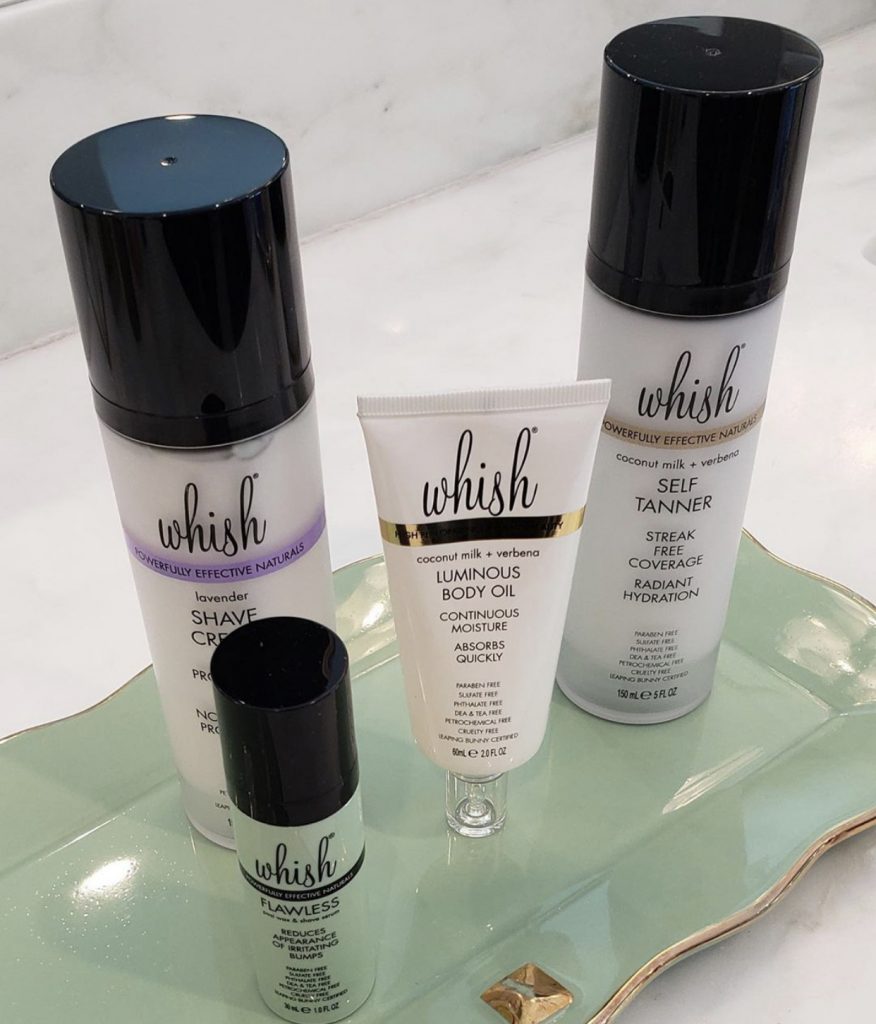 Jet Set Sun Instant Self Tanning Mist
Jet Set Sun is an instant self-tanning mist, meaning the minute you spray it on your body, you will see color. I will admit that I was daunted by the spray element, however, there was nothing to fear. This is so easy, there is no way that you could mess it up. You simply follow the directions to spray in circular motions, and voilà (the company is French, after all), you will look lightly sun-kissed immediately after spraying. The tan builds gradually, and after a few hours, you will be noticeably tanned. There is no mess and no odor. Jet Set Sun has a tutorial video that makes it absolutely foolproof. I love this product for its simple application and the instant glow!