I don't know about you, but I live in dresses in the summertime. I can't stand the feeling of tight skinny jeans in the summer. On the contrary, I want to feel easy and breezy, and that's why my closet is filled with summer frocks, most of them were scored on sale.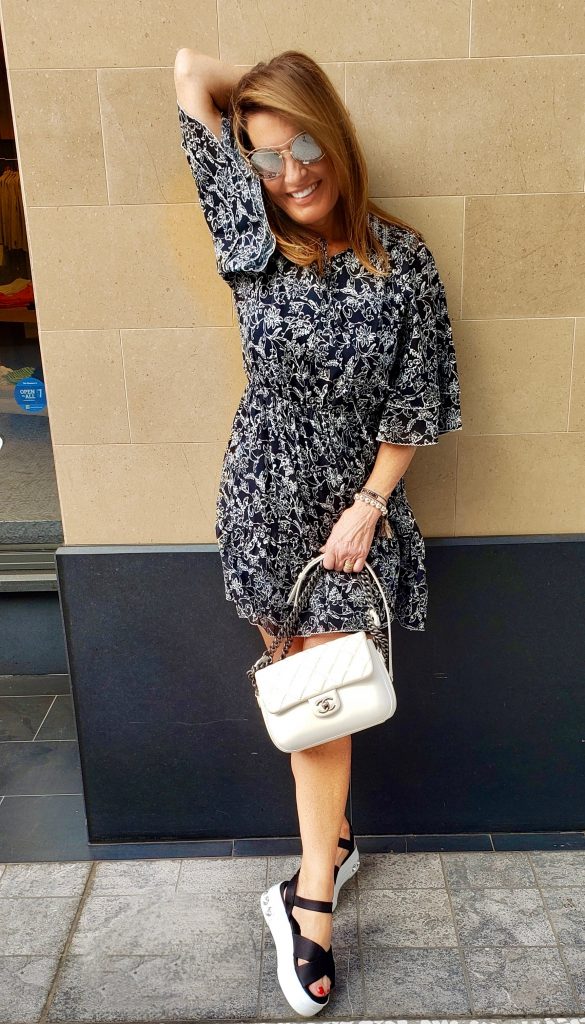 I found this cute floral dress by Parker, on sale at Bloomingdale's. In fact, in the wake of COVID-19, most everything is on major sale. Stores need to move inventory that has been sitting for the past 3 months, and that's where you and I come in. I am happy to take those summer dresses off their hands, especially when they are marked down by 60%.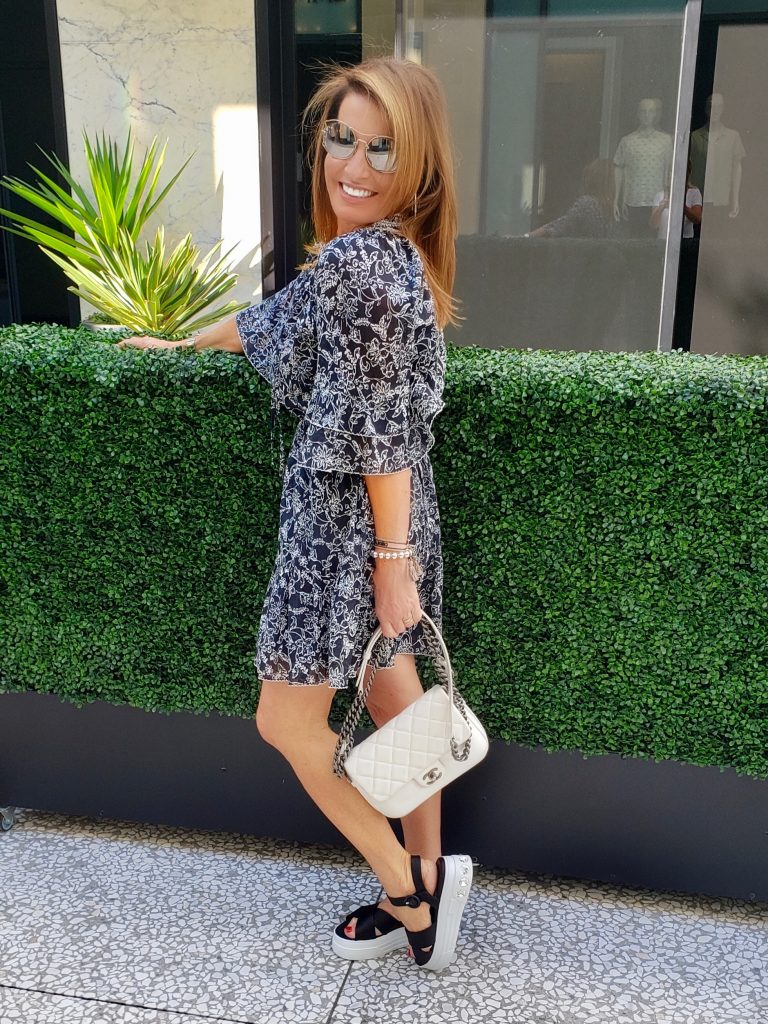 These sandals were not on sale, however, they did score me extra Bloomies points and a huge gift card, so that makes them almost as good as being on sale!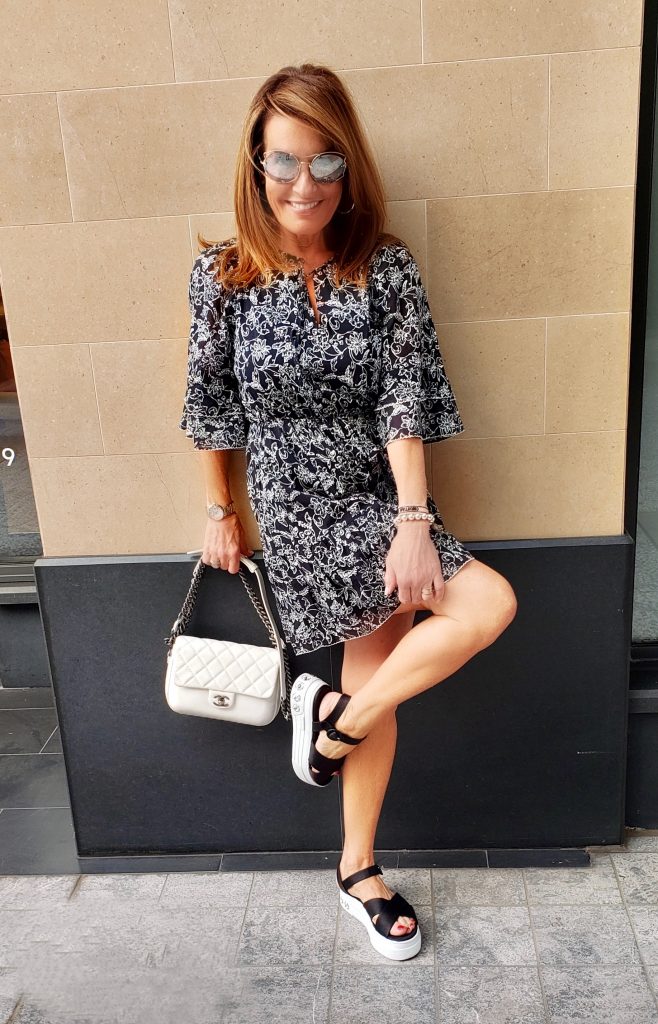 Now is the time to get a few good pieces that make you feel cool and comfortable for the remainder of the summer. I am willing to bet that this Parker dress and Miu Miu sandals will outlive the Coronavirus.