Skin-Perfecting Daily Veil
City Beauty has added yet another winning product to their growing family, The Skin-Perfecting Daily Veil, with SPF 39. What makes this sunscreen unlike others is that it contains the all important, Zinc Oxide, which along with Titanium Dioxide, provides with the broadest band of UV protection. But that is not the only reason that this product is a standout; most sunscreens containing Zinc Oxide, leave a white film on your face, unlike this one, which blends seamlessly into the skin. It actually blurs lines and imperfections, adds hydration and firmness andn is the perfect backdrop to my tinted moisturizer or foundation. I call that a win win win! Use my code FABULESLEY25 at the checkout and save 25% off this fabulous product!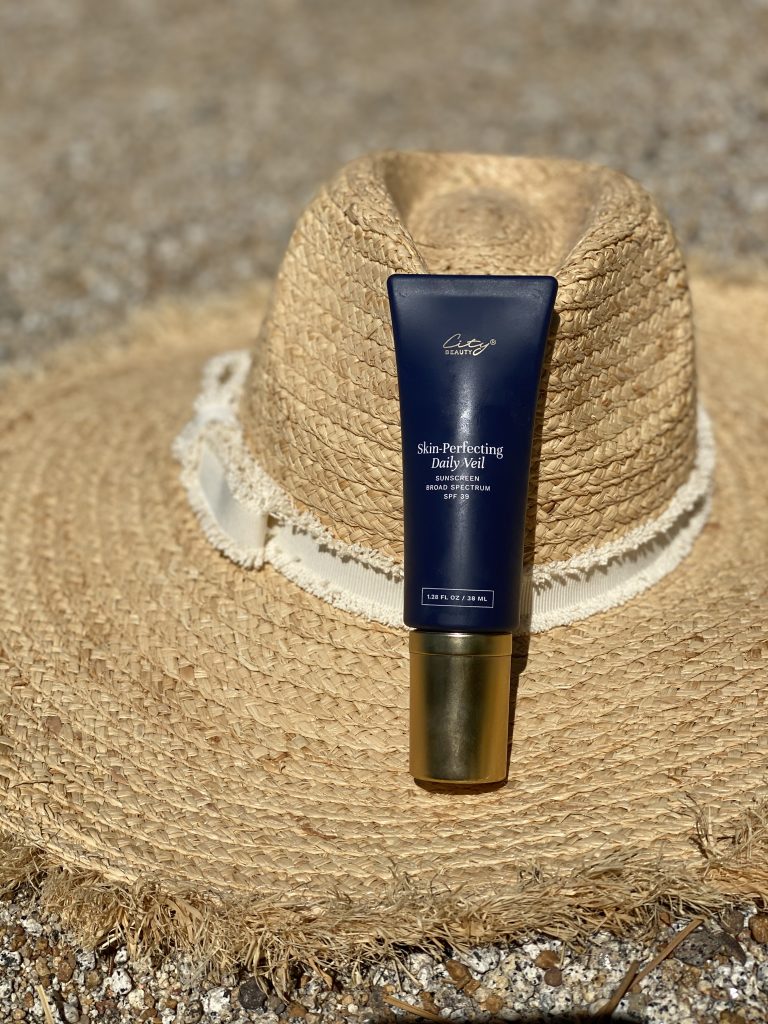 The Uplift Firming Serum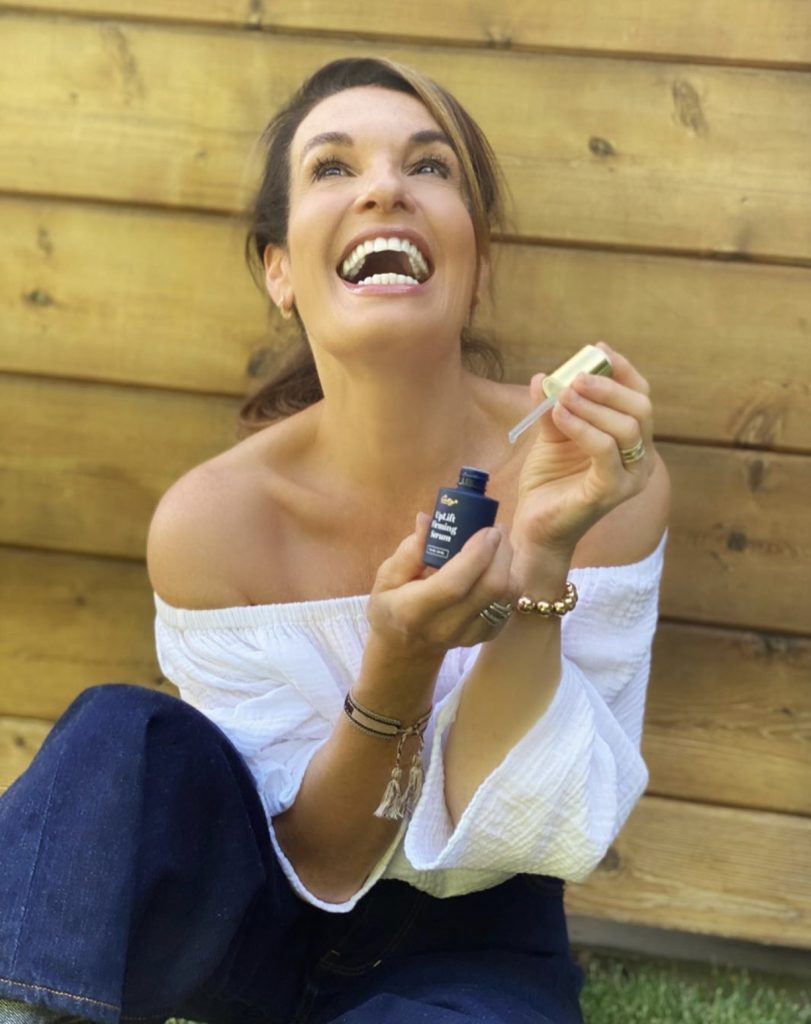 Serum-dipity! That is how I feel about the brand new Uplift Firming Serum.
Finally, a serum that lives up to its names: UPLIFT and FIRMING. That is exactly how this serum makes me feel every time I massage it into my skin. It gives my sixty-year-old skin the boost it needs. From the minute it is absorbed, I feel the firming and tightening effect; this is reinforced by the Multi-Action Sculpting Cream. This dynamic duo is unbeatable. If you are looking for a serum and moisturizer that get to work the instant you apply them, your search is now over. City Beauty, you never disappoint. You have created the serum of my dreams and elevated beauty to an inspiring height.

As a young girl, who was teased about her full lips, I am usually not drawn to lip plumper. In addition, lip plumpers typically have a menthol/cooling/ tingling sensation, of which I have never been a fan. City Lips, however, delivers on its promise to give you fuller lips, without looking like you were just stung by a bee.
First, let's start with the matte lip crème, which contains Hyaluronic Acid Spheres, Oligopeptide Technology, Moisturizing Oil blend of Ylang Ylang and Jojoba oils and a multi-functional Elastomer system that dries the emollient down to a velvet matte finish. I received the colors Pink Taupe and Misty Mauve, both of which were beautiful on the lip. If you are not someone who is bothered by the tingling/cooling sensation, then go for it. The matte effect is very different than most popular brands of lip plumpers like Dior or Chanel which usually come as a gloss. I shy away from that tingling sensation. I won't even wear the mint version of Kiehl's lip balm because it tingles… I am also someone who removes all tags and labels from my shirts because the slightest scratch from the material drives me crazy. If you are more tolerant, then you will likely love these lip plumpers, and as I mentioned before, the colors are beautiful and the matte finish is lovely.
Now let's discuss the glosses… I AM OBSESSED! That's basically all I have to say about them. They contain Jojoba Oil, Hyaluronic Acid Sphere, Oligopeptides, and Ylang Ylang Flower Oil. There is no tingling sensation, they last for hours and they make my lips look and feel great. I have worn them over and over again and have actually been stopped several times and asked what lip color I am wearing! I have the clear (which is a little sticky but looks beautiful on), Sun Diego, and Pink Nude which I wear constantly and layer on top of one another. The City Lip glosses are winners!
Remember to use the code FABULESLEY25 to receive your 25% discount!
This mask makes good on its claim to smooth lines, tighten and firm the skin. I love it so much that I used it right before a photo shoot…it's that good. My skin felt firmer and tighter than ever before and it appeared hydrated. The mask contains ultra-fine fibers packed with plant extracts and hyaluronic acid. I love this product and encourage you to try it. The only criticism I have with the design of the mask is that there are two tiny flaps beside the nose, and I could not figure out where to put them… so I tucked them in to receive extra hydration on the tops of my cheeks. That is certainly not a flaw that will stop me from ordering more, but I have made the company aware of this defect. This one of my favorite products! The five masks are priced at $60.00 (minus the 25% FABULESLEY25 discount), leaving this as a no-brainer!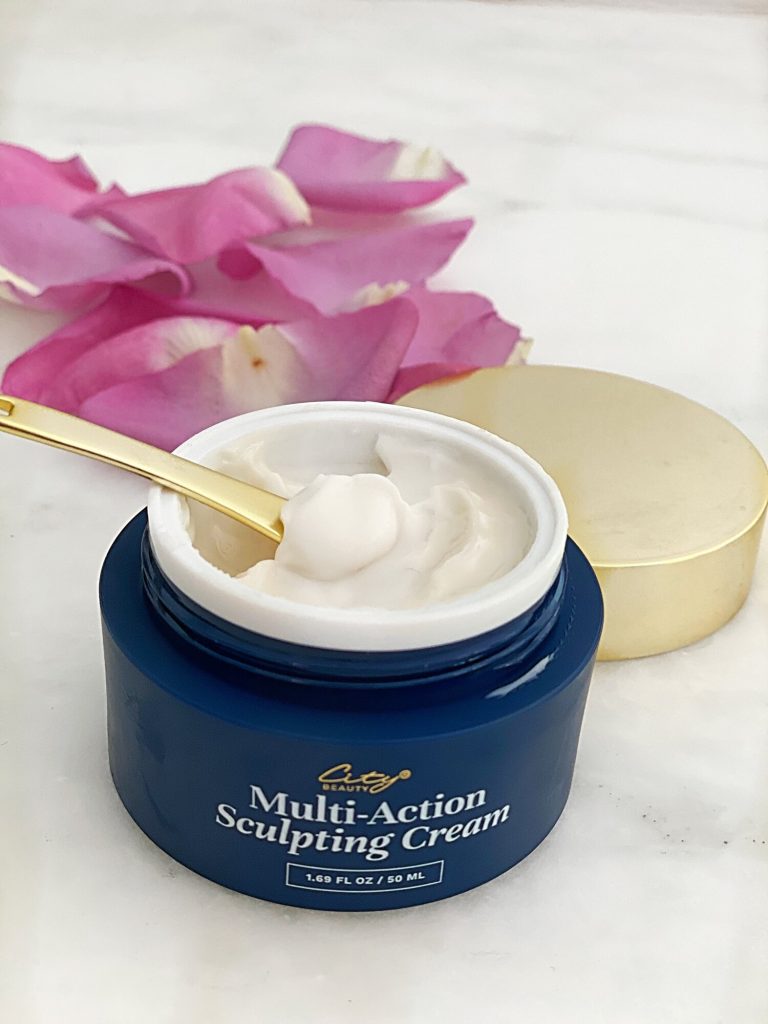 Immediately after using the Hydro Mask, I applied the Multi-Action Face Cream, and I was very happy with the results. My skin retained the firmness and tightness delivered by the mask, and my foundation glided on effortlessly. At $67.00 (minus the 25% FABULESLEY25 discount), you really can't go wrong. I use very expensive face creams and this one, is as good if not better than most of them, because, in conjunction with the mask, my skin looked and felt firmer. I am hooked in this sensation!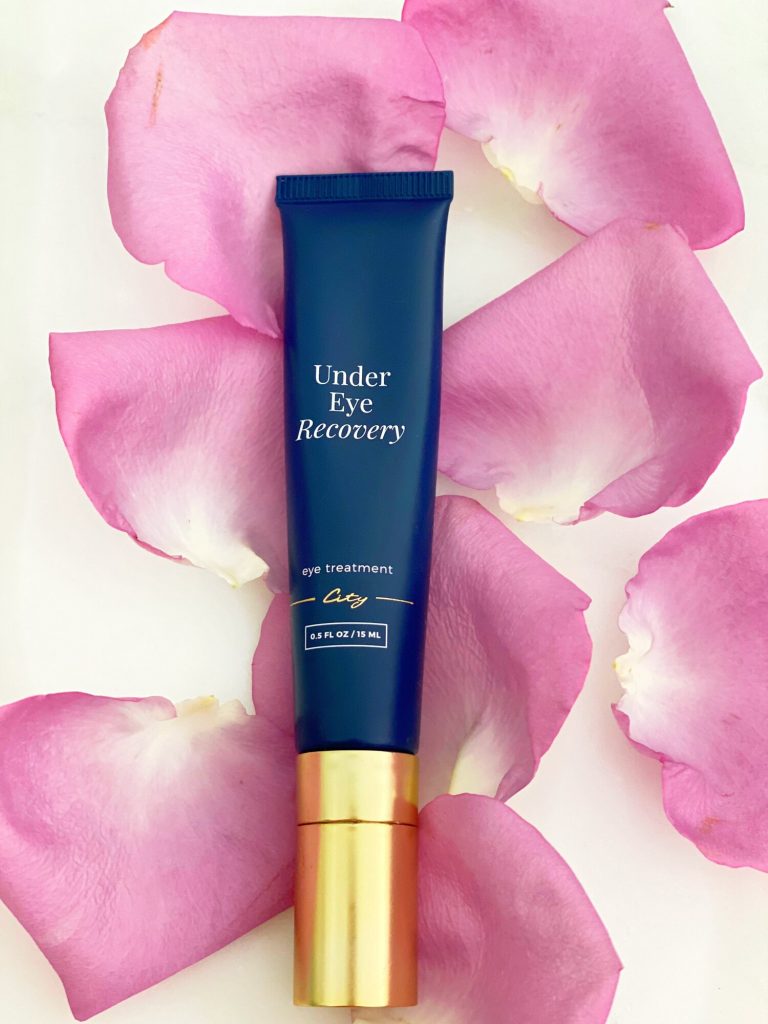 Loaded with hyaluronic acid, amino acids, and other ingredients trademarked and specifically created for City Beauty, this eye treatment felt good going on and delivered hydration all day long. The company claims that it is essential to use at bedtime, to achieve the best results as it works alongside the skin's natural nighttime regenerating process. I have discoloration and under-eye puffiness; I am hoping that in a month's time, after using this product, those issues will be greatly diminished. Many eye creams that I have used, break down, and flake when I apply concealer. I am happy to report that this eye treatment does not flake and provides an excellent base for my concealer. I give this an A+, and you will give it an A++ when you use the FABULESLEY25 25% off discount code!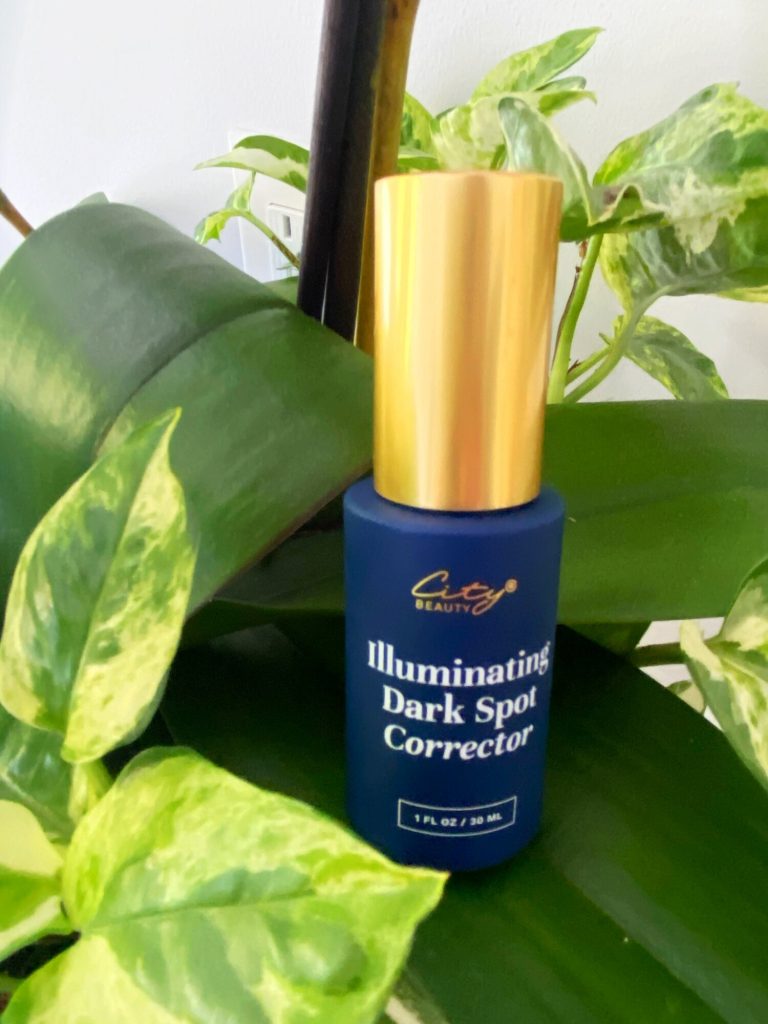 Full disclosure… I do not have terribly uneven skin tone, so I used this product directly on the spots of concern, near my hairline and over my eyebrow. I will tell you that the size and appearance of the two spots appeared lighter. I am assuming that was due to the Reservatrol and Alpha Arbutin, two ingredients are proven to lighten and reduce pigmentation. I plan to continue to use this product to achieve improved results and overall brighter skin.
And in case I have not reminded you enough times…please remember to use the FABULESLEY25 discount code at the time of checkout!
I am thrilled with my products, and I know that all of you will be as well! Thank you to City Beauty for sponsoring this post!