Iro always gets high marks when it comes to originality and function, and this oversized shirt is worthy on both counts since it looks like a shirt but wears like a jacket. This hybrid is perfect for the cooler spring temps of Los Angeles when as soon as June gloom hits, the mornings and evenings cool off completely as a marine layer veils the city. I often remark to people that the temperatures here are much warmer in September/October than they are in June/July. That being the case, I will cover up with this topper now and well into the summer. Its fabulousness lies in the paradoxical casual shape and dressy gold thread. I love the fact that it is oversized, making it a cozy go-to.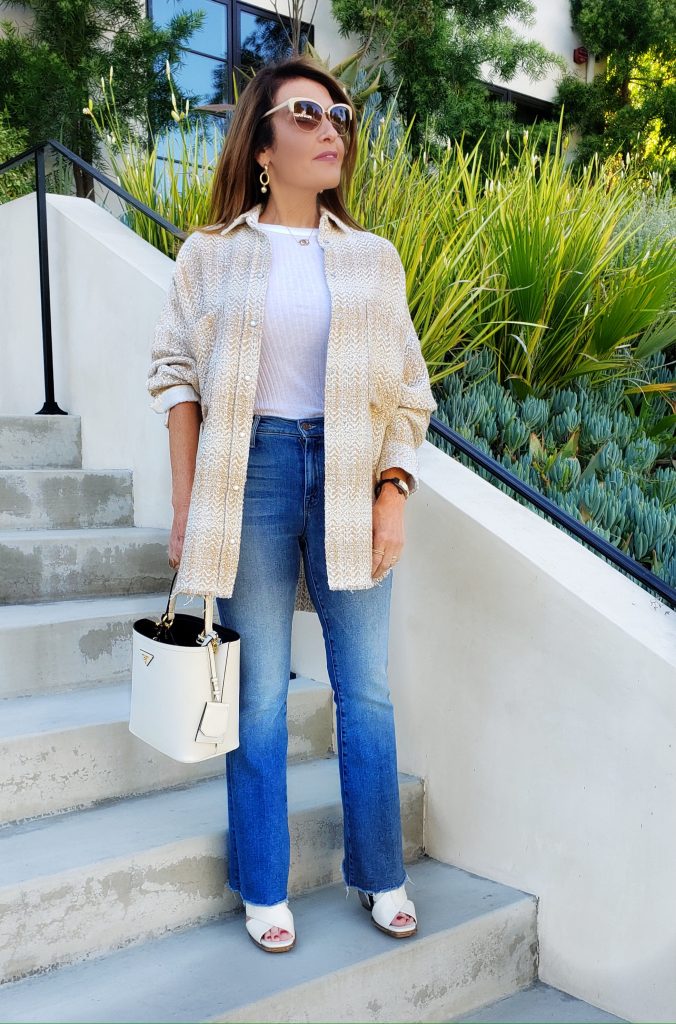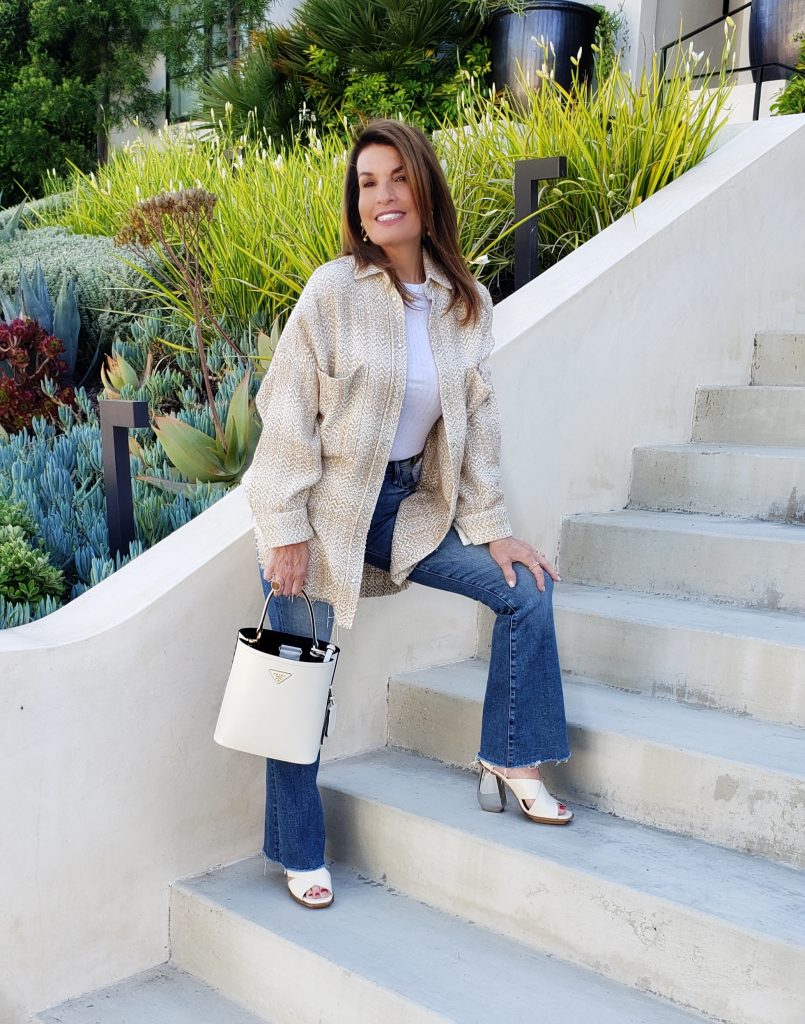 When I tried this oversized tweed shirt over a wide leg pant it was extremely unflattering. One needs a narrow bottom to balance the largeness of the top, especially if one is more on the petite side. Pairing it with these long flared jeans by Mother, completed the look.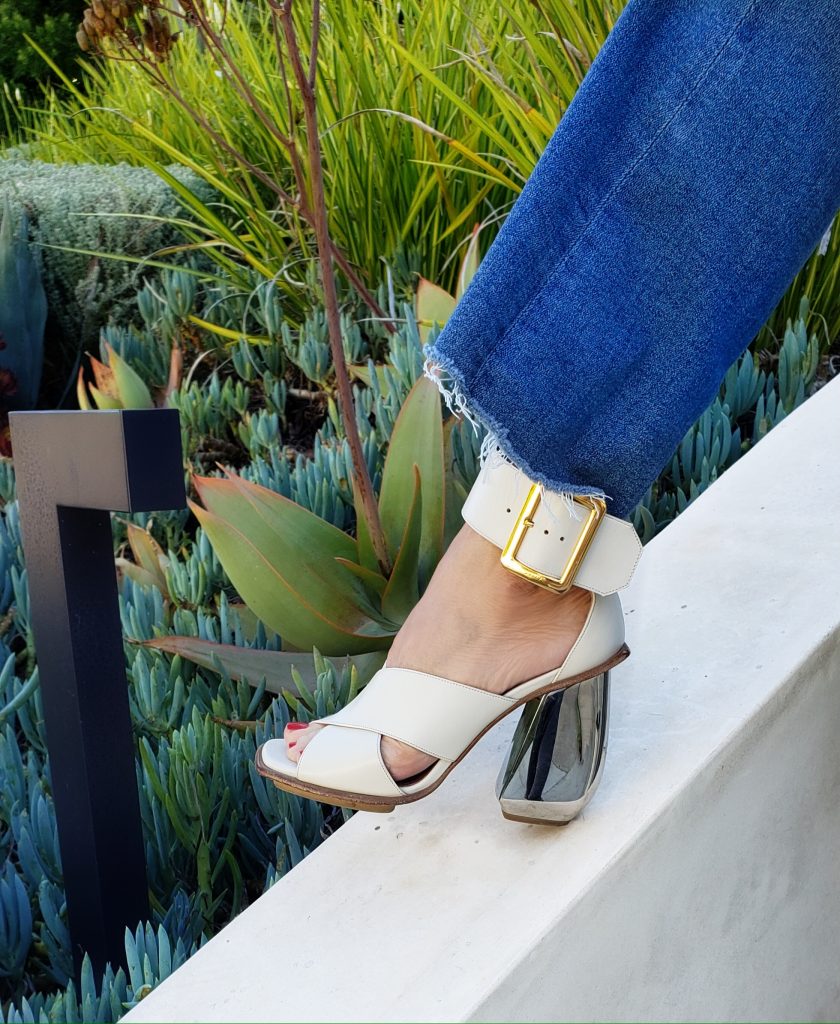 These standout Bally sandals with their high chunky metal heel provided the height that I needed for a longer leaner (and meaner) leg! I have owned these sandals for several years and they are surprisingly comfortable because there is a hidden platform in the front of the shoe which provides cushioning for the ball of your feet. The chunky heel also provides stability and comfort.