Enzo Costa is a name I can get used to. This line of clothing is fabulous, fits well and fun. Best of all, Enzo Costa is affordable, and these days that is music to anyone's ears.
This dress was purchased to wear on a trip to Spain that was scheduled for this month, but alas, it was not meant to be. I imagined myself strolling down the streets of Madrid or Barcelona in this comfy and packable dress, swinging a cute lightweight handbag and wearing cool shades like these oldies, but goodies by Oliver Peoples.
As you can see, this photoshoot took place in our bathroom, and I slapped on Oscar-worthy smiles as Jeff snapped away, all the while thinking about how blessed I am to be able to wear this dress and be safe and sound with my husband of nearly thirty-three years, while many are much less fortunate. Okay, Lesley, let's return to the style post, and not get all Debby Downer!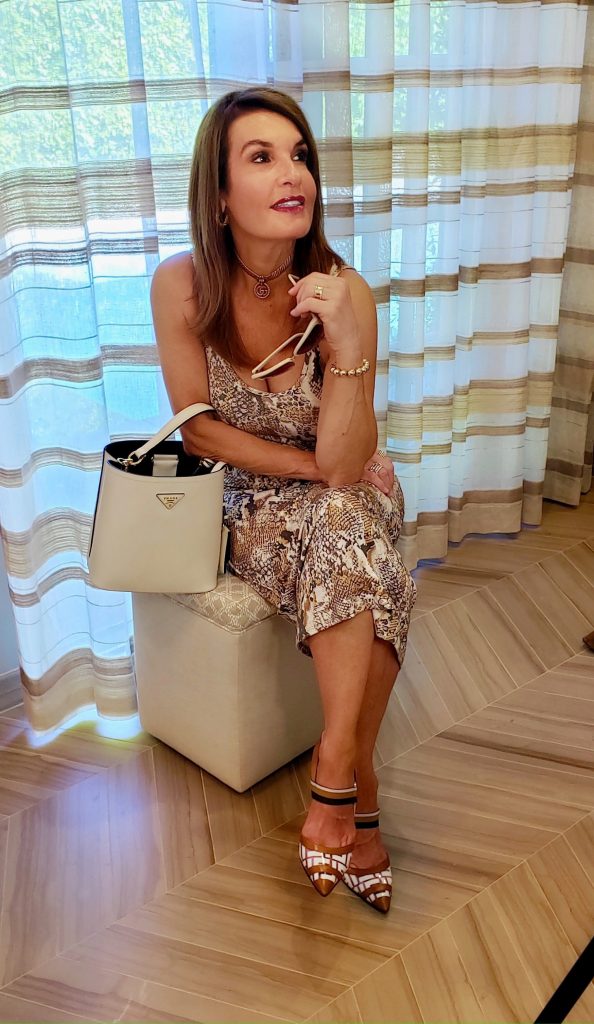 These Fendi shoes are pretty fabulous and extremely comfortable. I have found that a slingback shoe is much more comfortable than a pump, especially if one is wearing the shoe without nylons. The new Fendi slingback has a sporty padded back that augments the comfort so that you could wear these for many hours without that annoying digging feeling of thinner less pliable straps.
What you cannot see in this outfit is the Spanx that I am wearing underneath the dress. This dress is fairly form-fitting, and what you don't want to see are any panty lines or bulges… both of which Spanx conceals perfectly.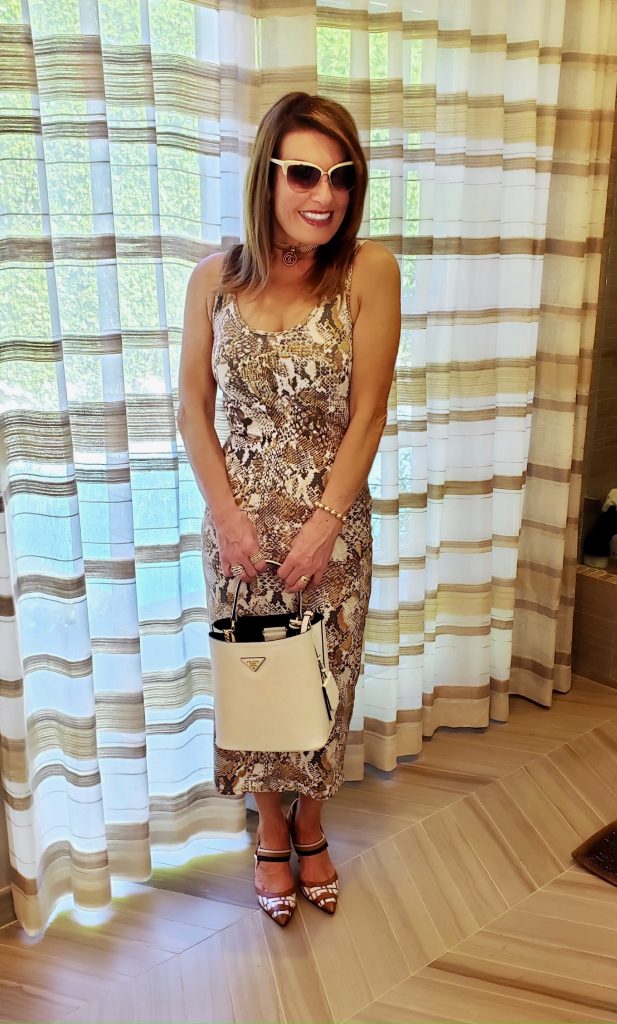 I find that I am always attracted to a skin print, and this is not the first by Enzo Costa that I have worn. I took their skin print mini dress on our trip to Eastern Europe last year and wore it over and over… because of the lycra, it doesn't crease. I will pack both of my Enzas when we make it to Spain, and I will be shouting Ole from the hilltops!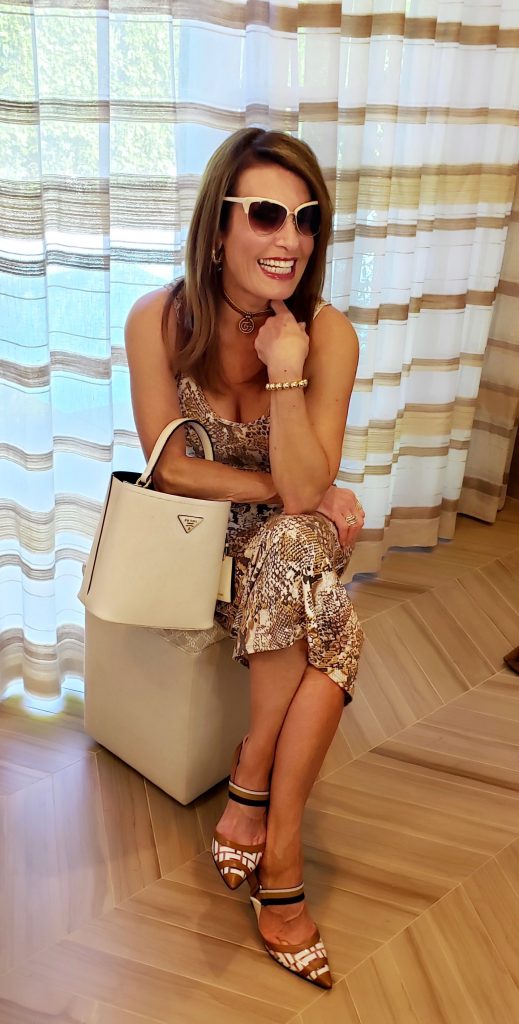 SHOP THE LOOK