When I was sixteen years old, my mother started me on a skincare regimen which consisted of cleanser, toner and moisturizer. Today at age sixty, I am still married to a skincare regimen, only I skip the toner, add a face oil, serum and sunscreen. Having gone through menopause only two years ago, I was always a late bloomer, I have begun to notice that my skin appears dryer in certain areas and is in need of a good quenching. As a beauty blogger, I am approached by many skincare companies asking me to try their product. Many of these creams do not make it to my blog, simply because I will not endorse anything in which I do not believe.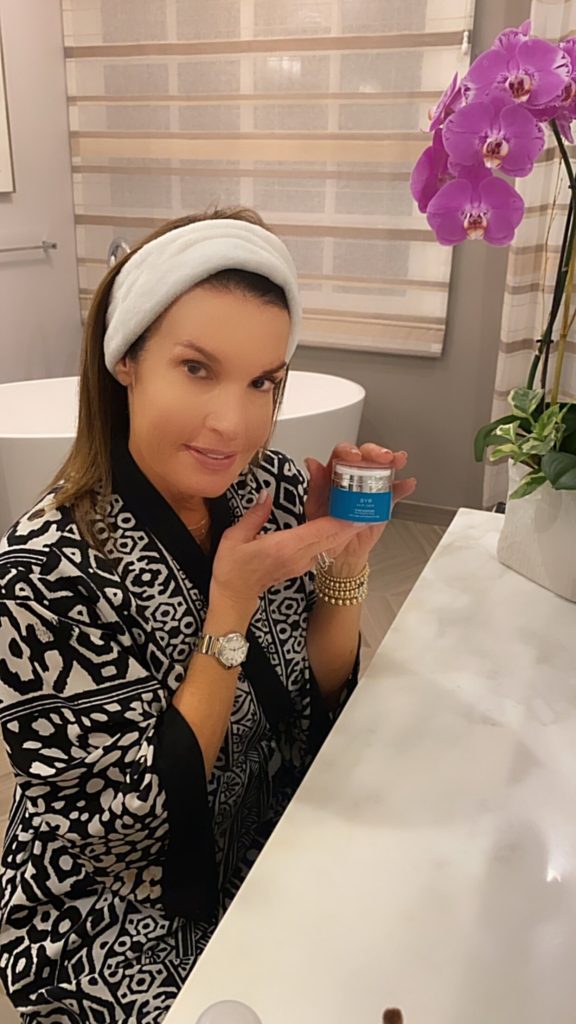 Clean beauty is something that has caught my attention over the past couple of years, and even more so recently. My daughter, who cherishes our planet and is dedicated to environmental awareness, has influenced me to do the same, and this now extends to my skincare as well. I am aware that chemicals and additives in skincare products are potentially damaging to my health. Therefore, when I was approached by Ayr Skin Care, an all organic, vegan and cruelty-free skincare line, I jumped at the opportunity to try their Pure Moisture Nourishing Face Cream formulated for mature skin. Right from the get-go, I knew this cream was going to be a game-changer. My friends who had already been using the cream raved about it. After using it consistently for three weeks, I can see why. From the beautiful packaging to the company's statement, this line is more than "skin deep," it is transformative from the inside out. Everything about this cream reflects clean beauty. From the beautiful packaging to the clean smell, this cream has found a new home on my bathroom counter!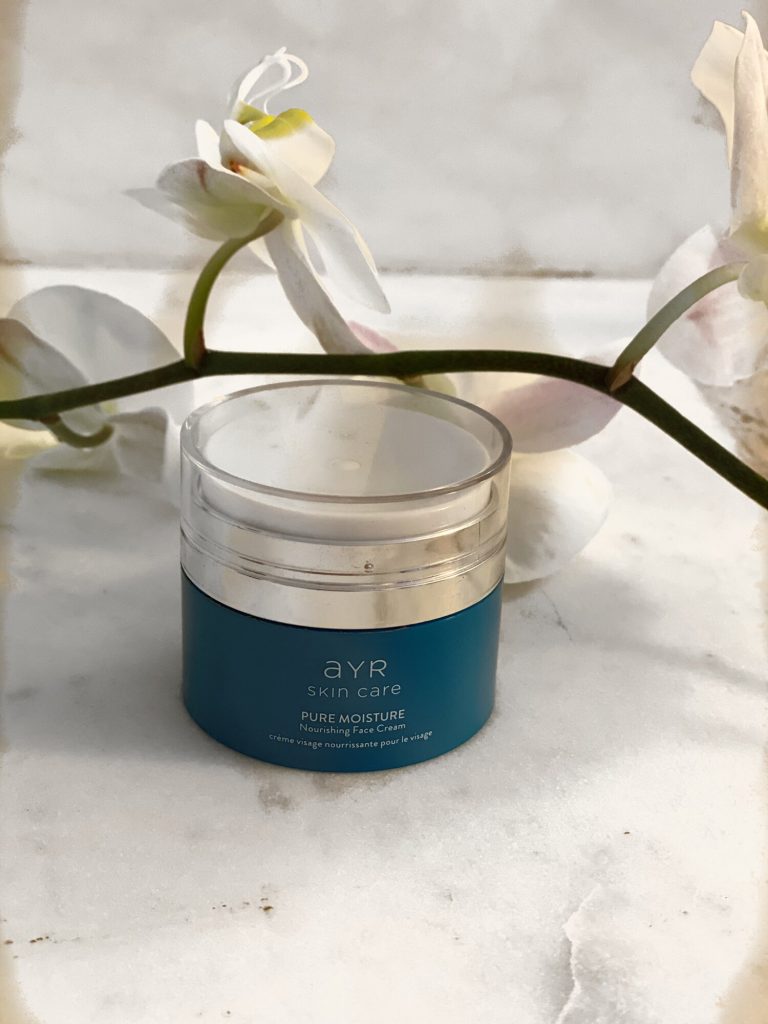 When founder Kirsten Thomas could not find a face cream that didn't irritate her sensitive skin, she did what any smart and industrious woman would do, she developed one herself! Sourcing the finest and purest ingredients, Kirsten found the cream of her's and everyone's dreams, and AYR cosmetics was born. Kirsten and her daughter Fiona co-manage the company, and that resonates with me, as I love the idea of a mother-daughter run skincare company. The family theme continues as the company's name Ayr is after the seaside Scottish town where Kirsten's mother was raised. How touching and beautiful is this gesture as one can feel the love emanating from this company.

I honestly look forward to applying the Pure Moisture Nourishing Face Cream twice a day. I feel confident knowing that only 100% organic, vegan and cruelty-free ingredients are going on my skin. I am making the transition to clean beauty, and I am making it with Ayr Skin Care.
If you purchase this face cream right now, you will receive 20% off.
Simply click here and enter the code HEALTHYSKIN20. It's that easy!