Have you ever looked at a blazer and loved everything about it except for the buttons? That is exactly how I felt about this beautiful and well-made pantsuit by Max Mara. I loved everything about it, from the color to the fit. The only thing missing was a fabulous center button. The drab white button they used felt wrong and misplaced. So I did what any fashionista would do, I went on the hunt for a pretty button that would elevate the jacket to the height it was meant to be, and I found this pretty gold and pearl one that I bought at F and S Fabrics. I chose this bright red, my favorite color, blouse to contrast the white and happened to have a handbag in the same color. I kept the shoes white for a more monochromatic look to the bottom.
I wore this to the recent Lion Of Judah luncheon that took place this past Wednesday. By now you know how much pride I take in being a Lion Of Judah, the women's division of The Jewish Federation. The Federation is an organization that is committed to serving the Jewish community here in Los Angeles, nationally and internationally as well. I am nourished by my involvement in the Jewish Federation and the important work that affects all of us in every Jewish community across this nation, in Israel and around the world.
My Lion of Judah pin
Max Mara Jacket and Pant, Armani Exchange Blouse, Maui Jim Shades, Christian Dior Slingbacks, Chanel Handbag, Christian Dior Tribal Earrings, China Pearl Necklace.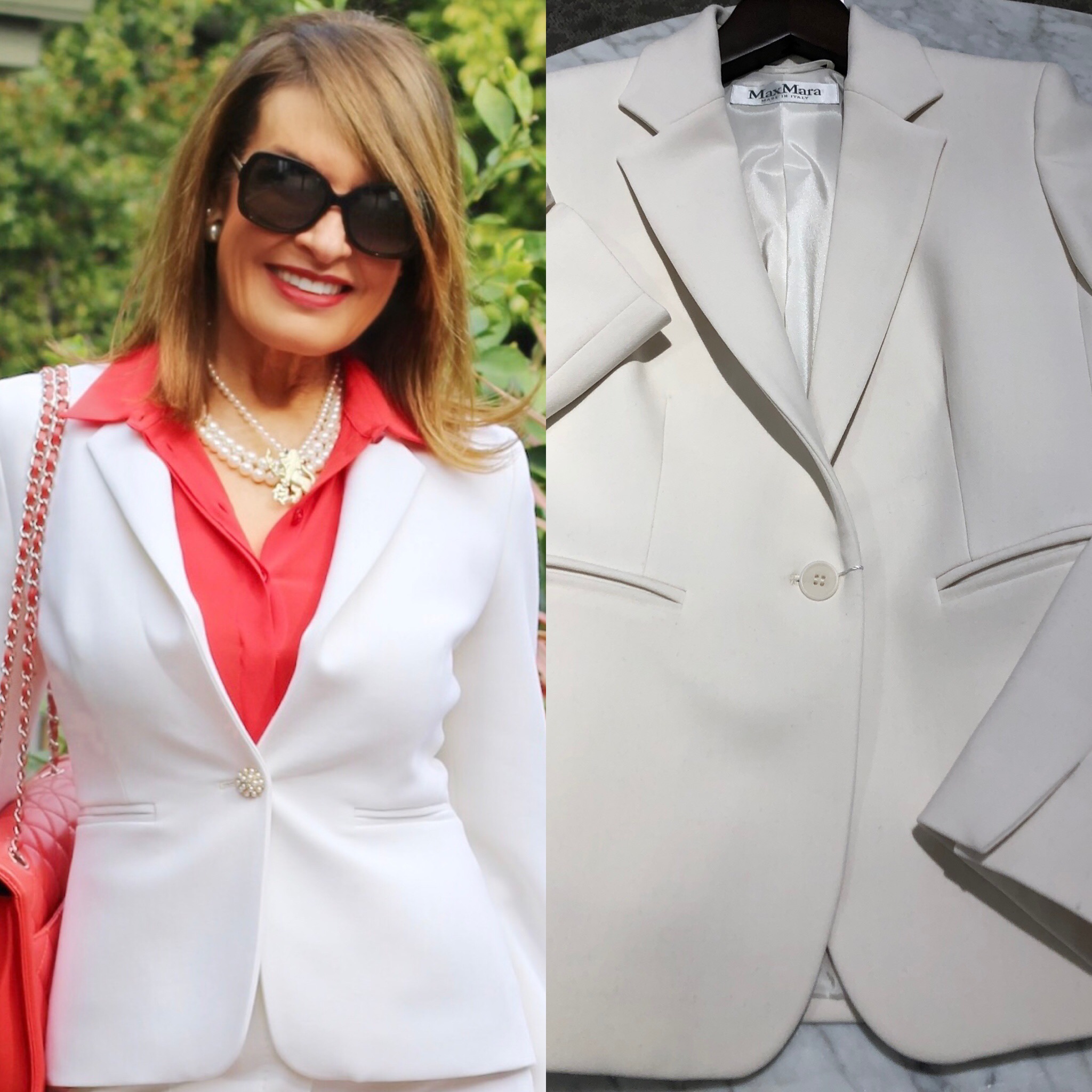 The photo on the right is the jacket with the original button. You can see how enhanced it becomes with the new button!