I love introducing you to new designers whose price points are competitive and whose clothing is exciting. Canadian designer, Kate Hewko, scores high marks in both of those categories. Kate Hewko, who hails from Calgary, Alberta, actually began her career as a jewelry designer. She turned her attention to curated fashion pieces after clients asked her to suggest ways to showcase their jewelry. And that is how and when the fashion label Kate Hewko was born.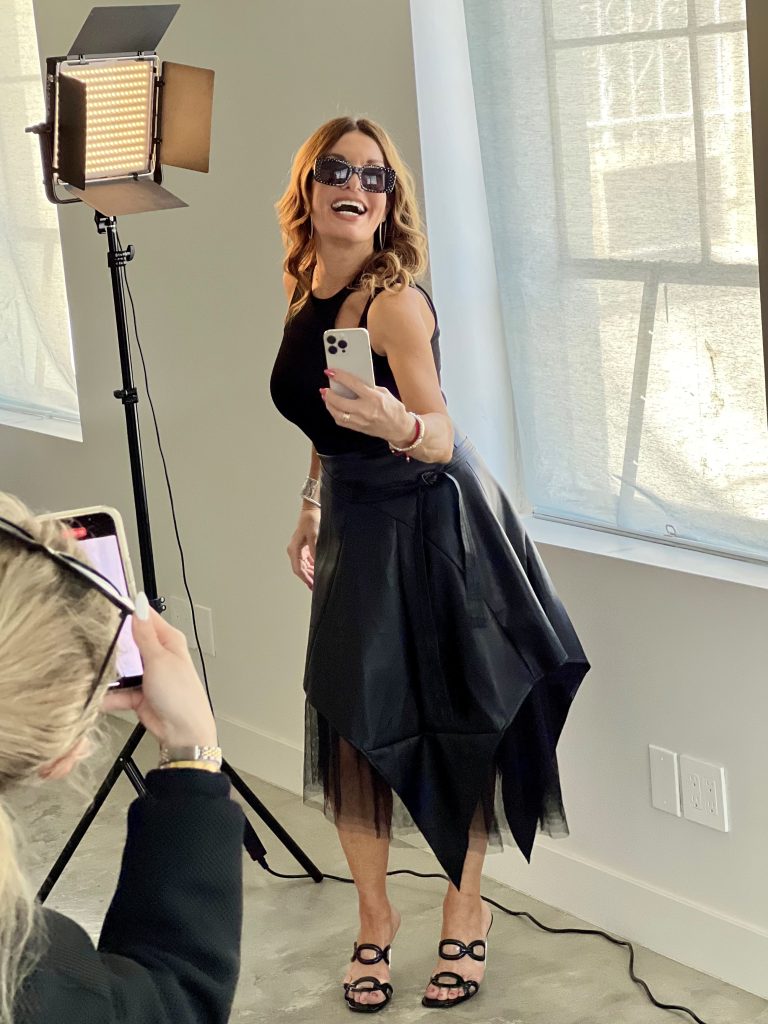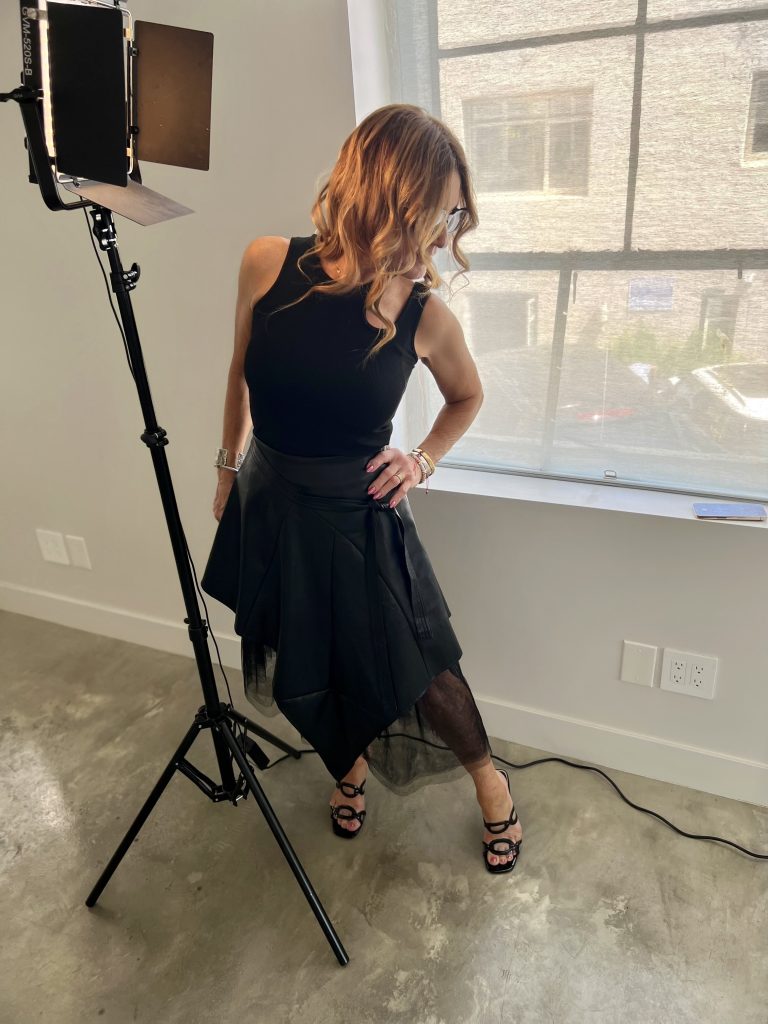 What I absolutely love about Kate's clothes, is summed up in one word…unique. Take the tank top, for instance: we all have a black tank top, but do we have one as original as this with its cutout design? Probably not at this price point and quality. If you use my discount code, you can get it for $53.00. And for what it is, that's an incredible deal!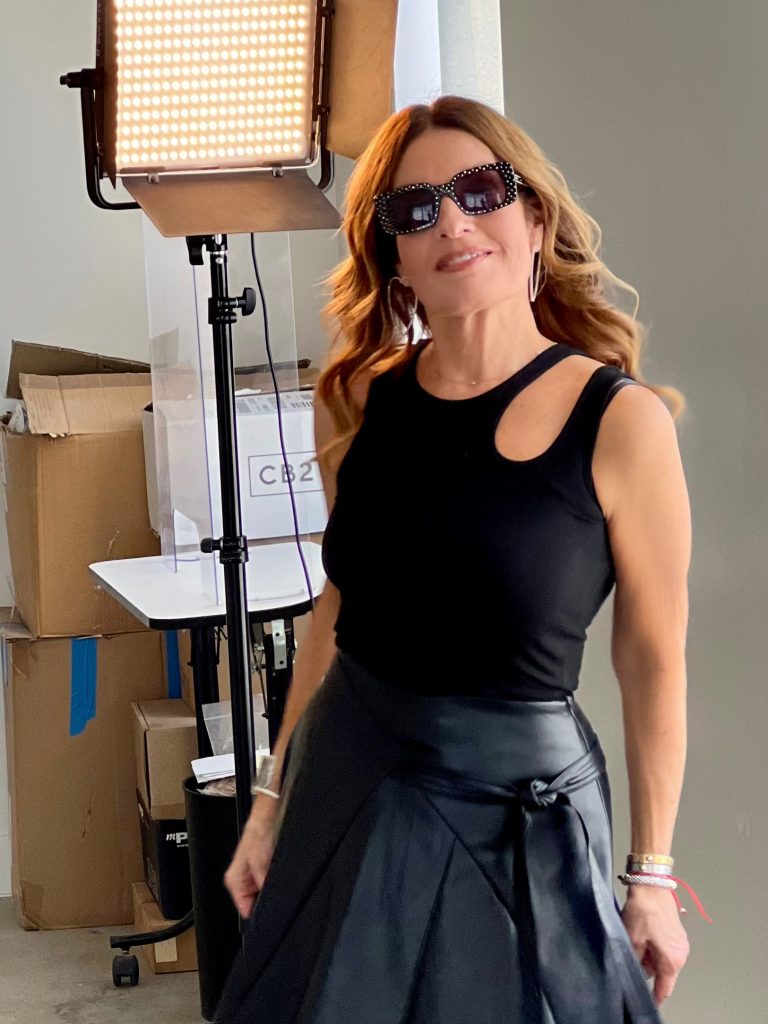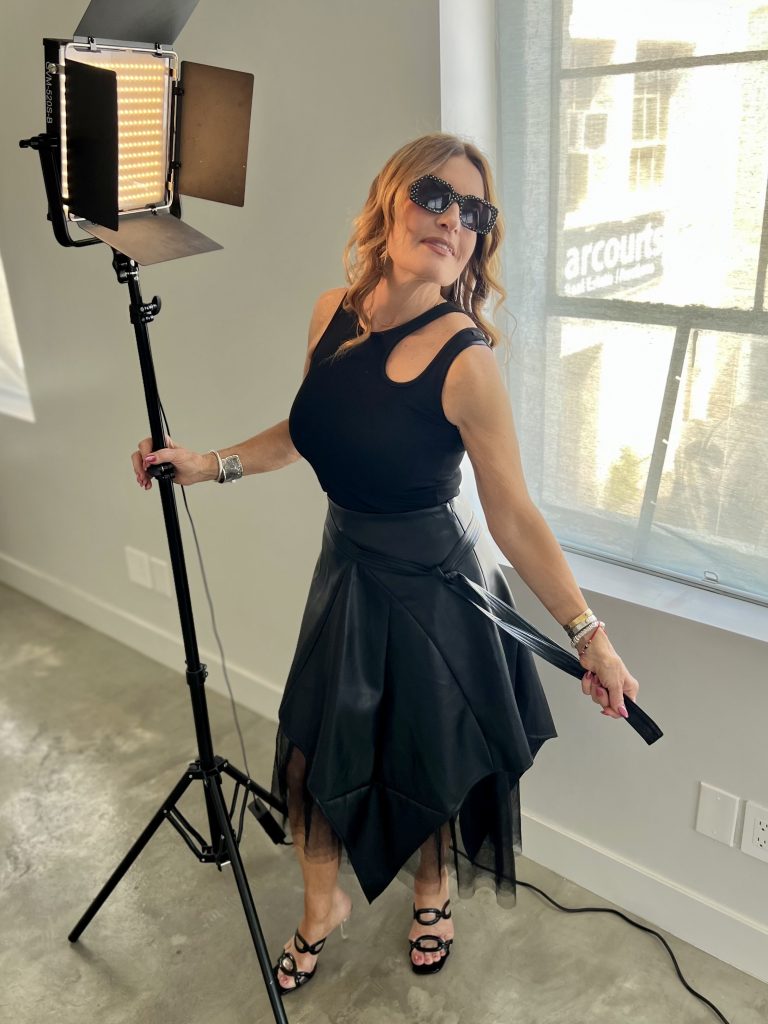 Now let's turn our attention to this incredible jacket (on me it's the coat!), below, so reminiscent of a Roy Lichtenstein painting.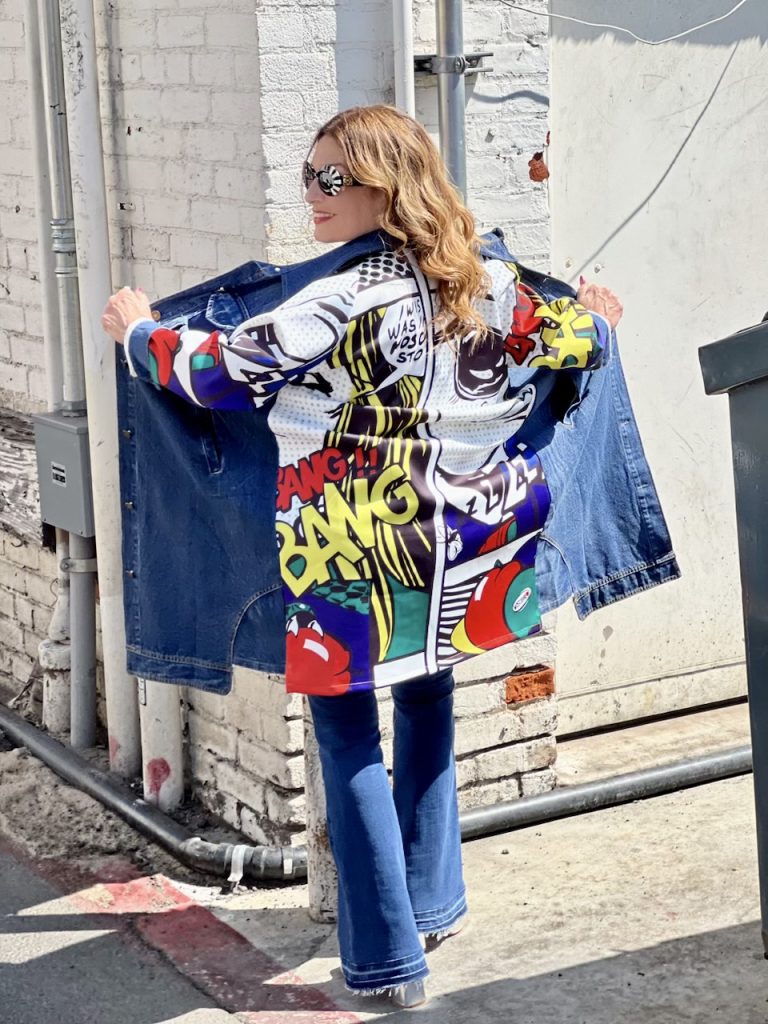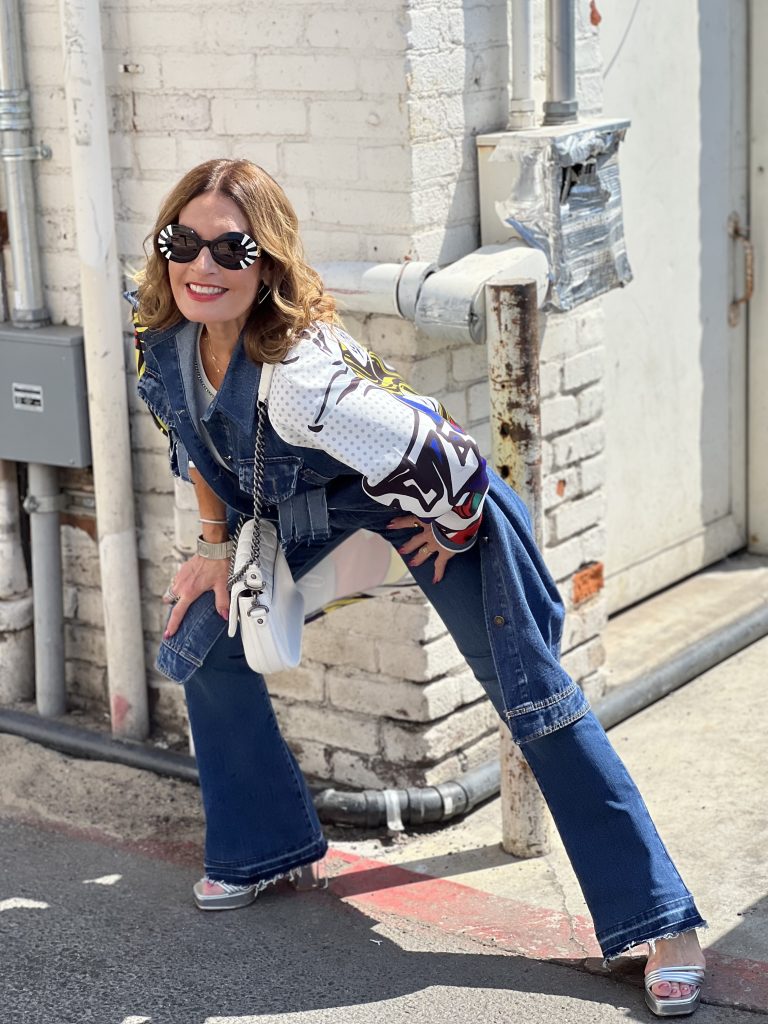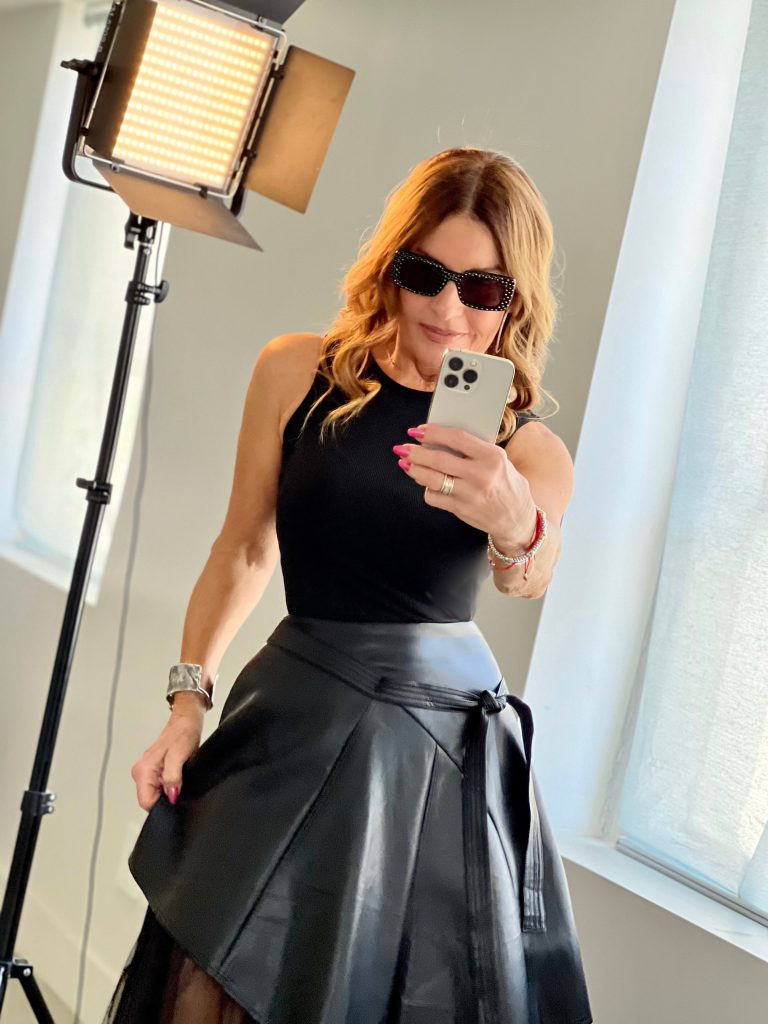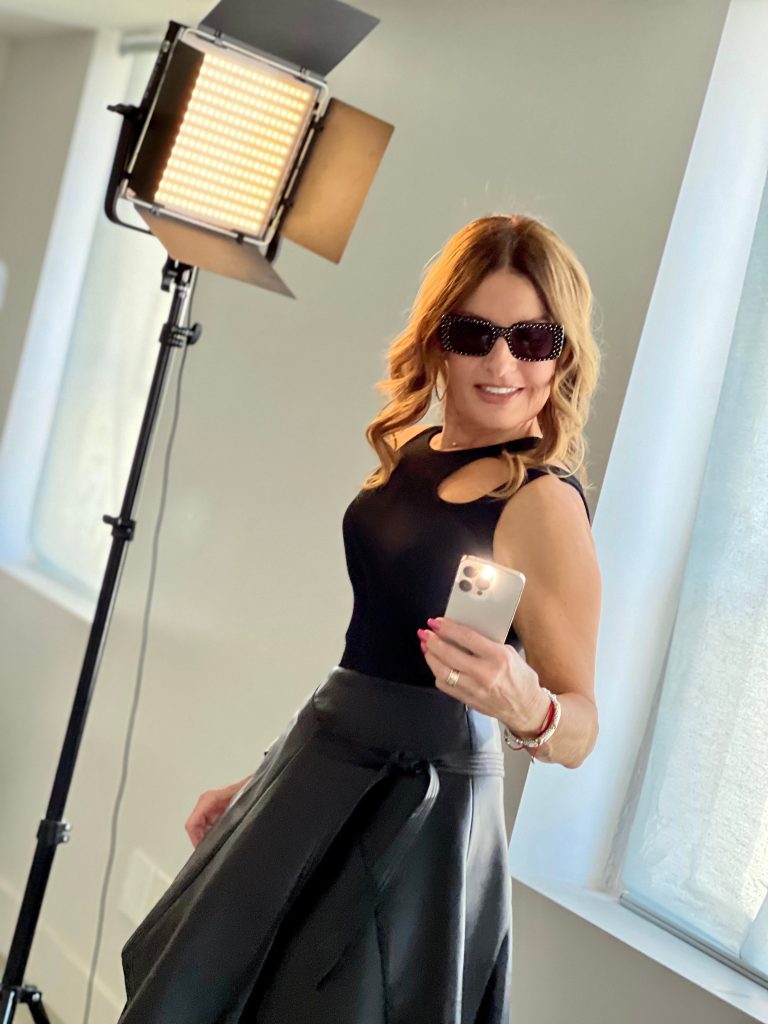 I posted two reels for these outfits which I invite you to check out below:
Thanks for watching!!