The prettiest colors are the ones that spark joy, and Chartreuse does that for me. Whether you consider it yellowish-green or greenish-yellow, Chartreuse is a color that I gravitate towards. It is a bright hue that has an energy all its own. I consider it a universal fashion hue as it looks good on all skin tones and hair colors. It is also a neutral hue in that it can be paired with all colors. If you've never worn chartreuse, I encourage you to give it a try. I know you will be pleasantly surprised!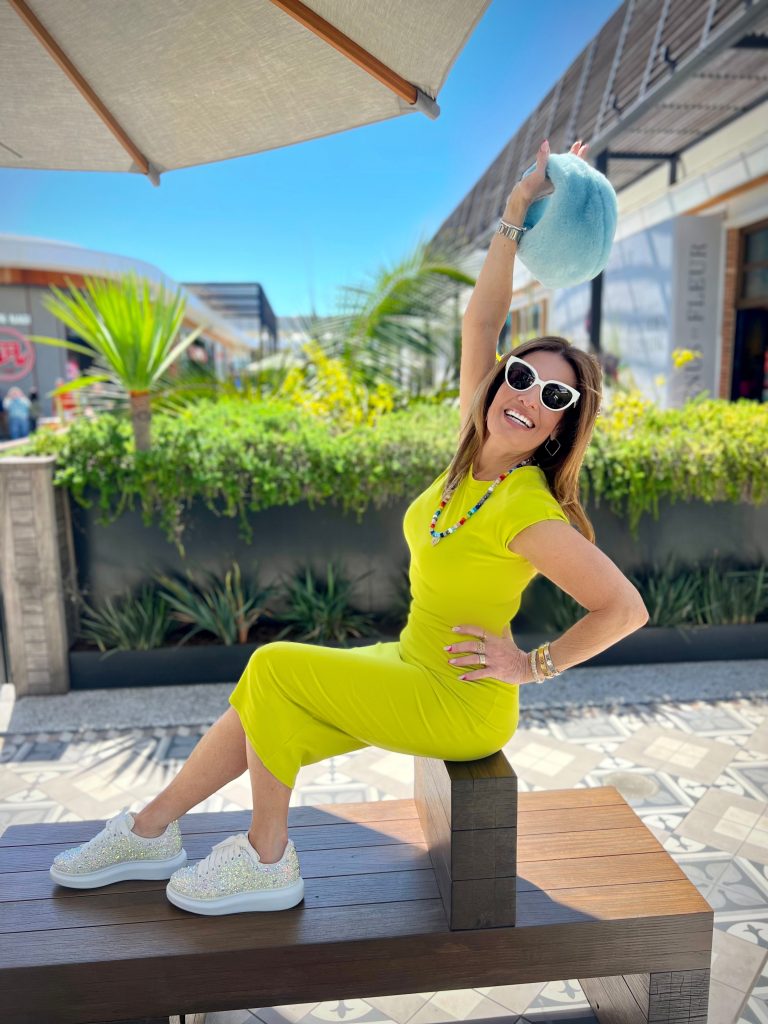 When I spotted this ruched t-shirt dress on a Zara rack, I was instantly attracted to it. It popped out of a sea of black, and I knew I had to try it on. Its low price of $29.00 only added to its attraction! Given the fact that t-shirts pack well, I soon realized that this would be a very practical item to bring on my travels to Israel and London.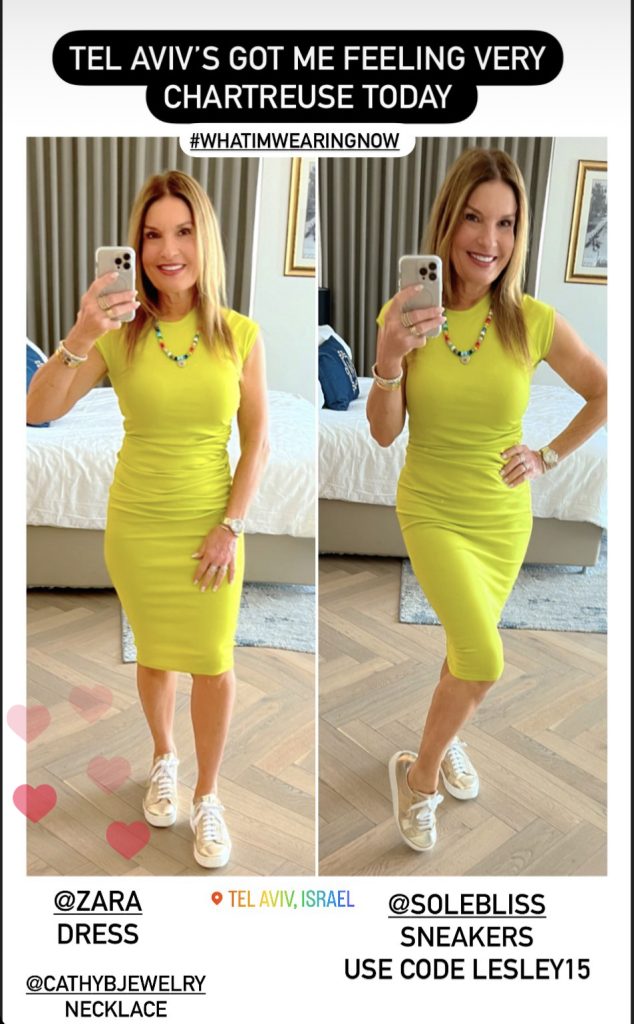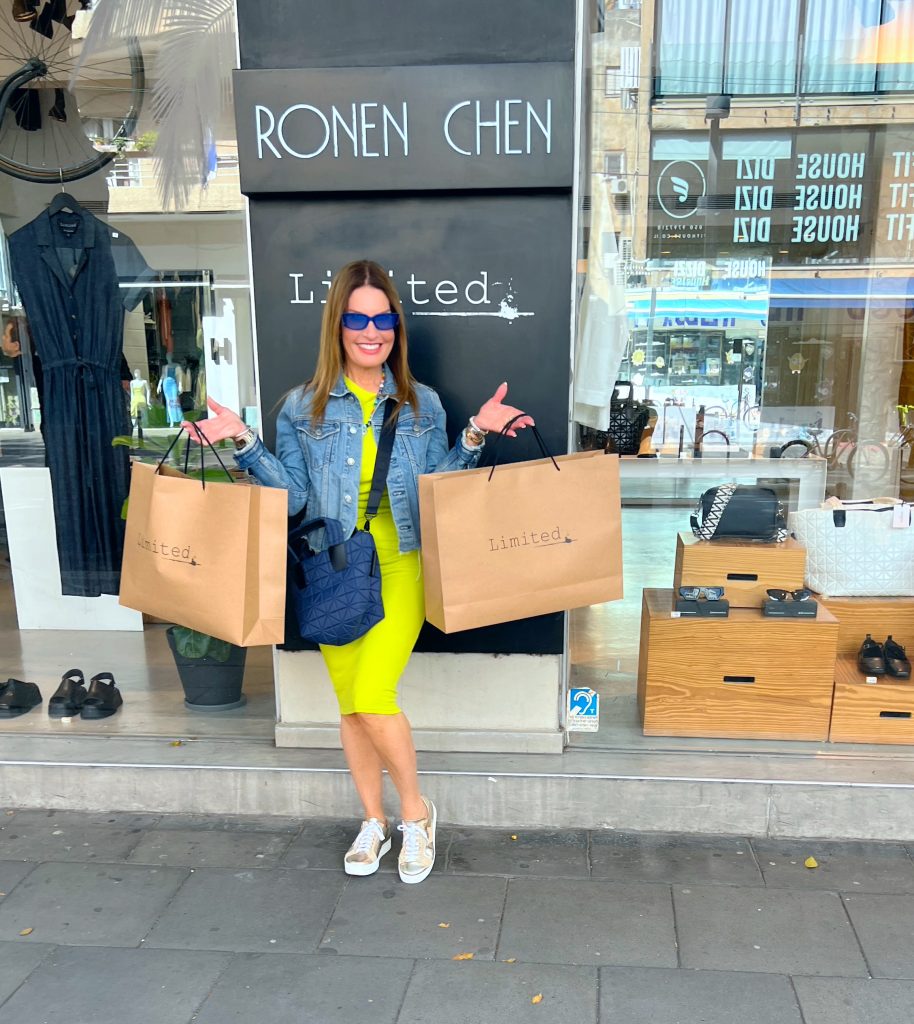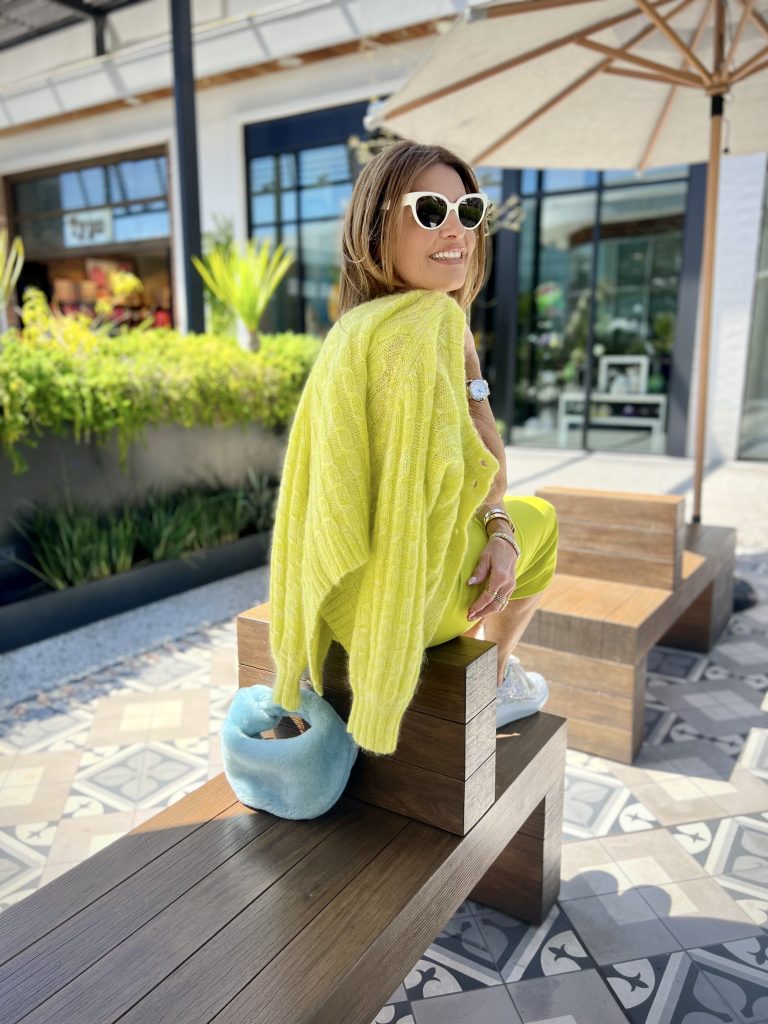 One can style chartreuse with a denim jacket or match it with a chartreuse cardigan like this one by Ganni, which is also on sale, HERE. When an iconic bag like this mini knotted one by Bottega Veneta goes on sale, which hardly ever happens, I jump at the opportunity. That's what I did with this version in a furry baby blue. It may not be practical, as it holds lipstick a phone and a car key, but it's a wonderful accessory!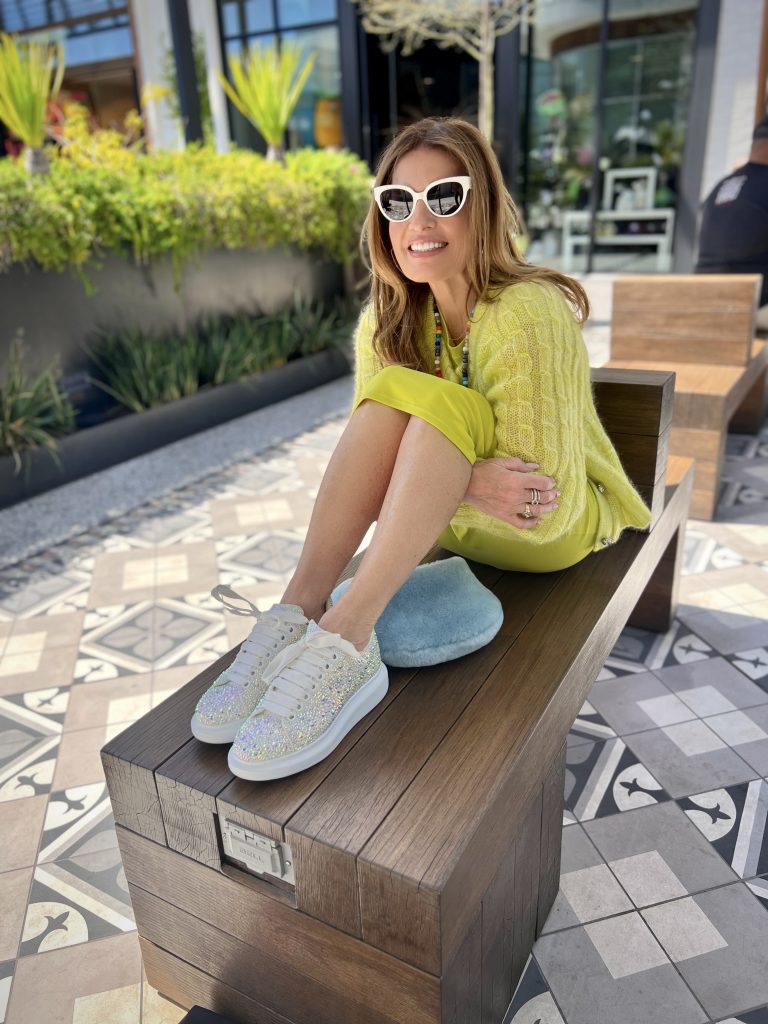 I purchased these crystal-encrusted sneakers for my son's wedding with a Bloomies gift card, as they are extremely expensive. I thought I would never wear them again, but I was very much mistaken. Since then, I have worn them a great deal, both with casual skirts and dresses as well as white denim. Here's the best news for you and I wish I had located these before the wedding…here is an equally cute version by Betsy Johnson for only $88.00!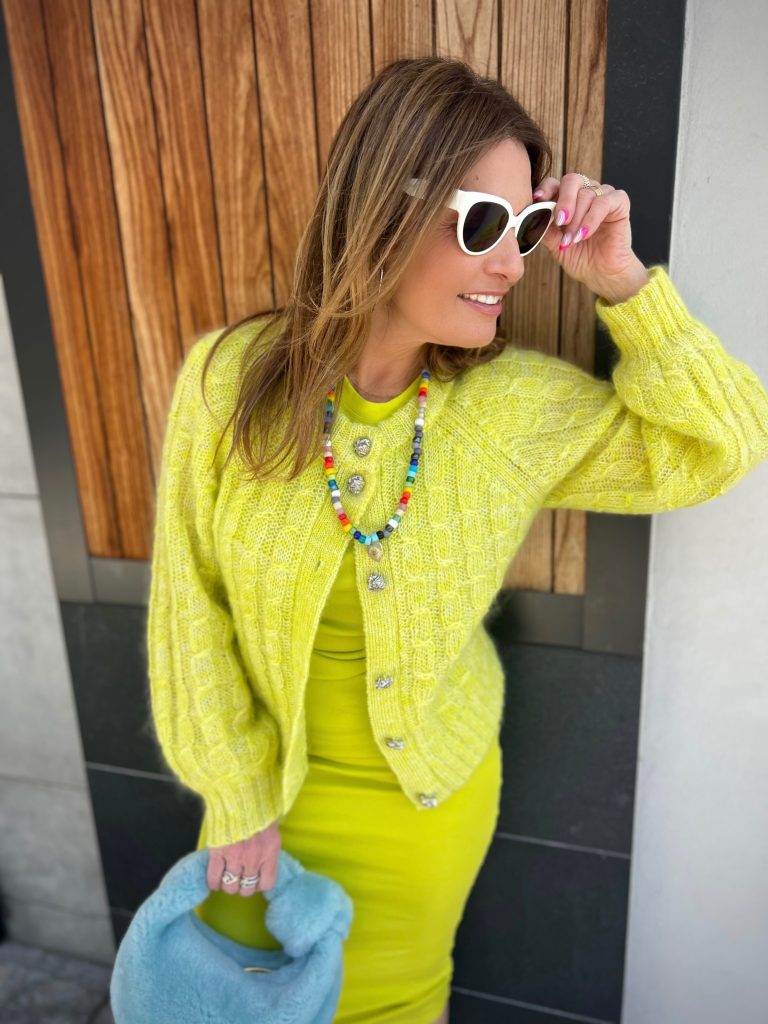 One last look always calls for a pair of white sunnies! There are many versions to choose from. Here are a few that I love, HERE, HERE and HERE.