Let's face it, the past 2 1/2 years have been a struggle in many ways, and leave it to fashion to take us out of the doldrums and into a state of cheeriness. The use of bright colors is fashion's way of opposing our dreariness, and this dress accomplishes this beautifully. I couldn't help but smile when I first laid eyes on it, and like the long body-hugging cardigan that I featured last week, also by Staud, this dress also hugs and flatters the body.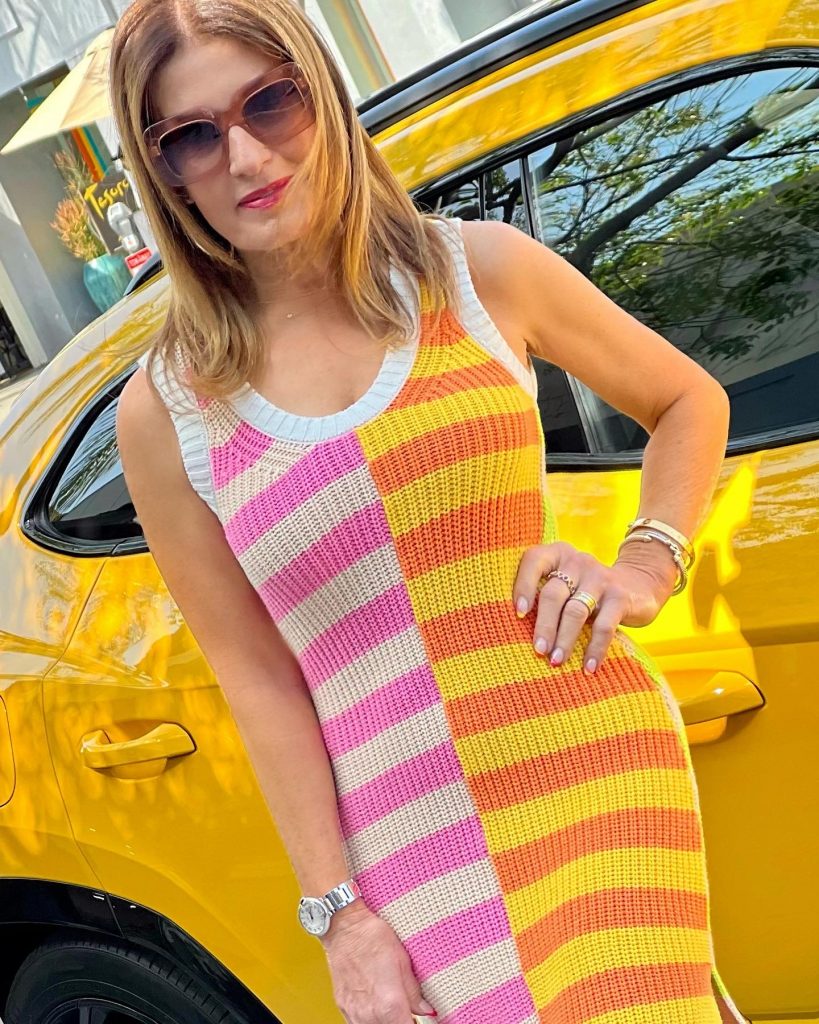 When Pam and I shot these photos, we couldn't believe how the yellow Lamborghini matched the look and vibe of this dress. The owner couldn't be found, so I simply "borrowed" this fabulous accessory to use as a backdrop! That's the beauty of filming in Beverly Hills, you never know what you might find!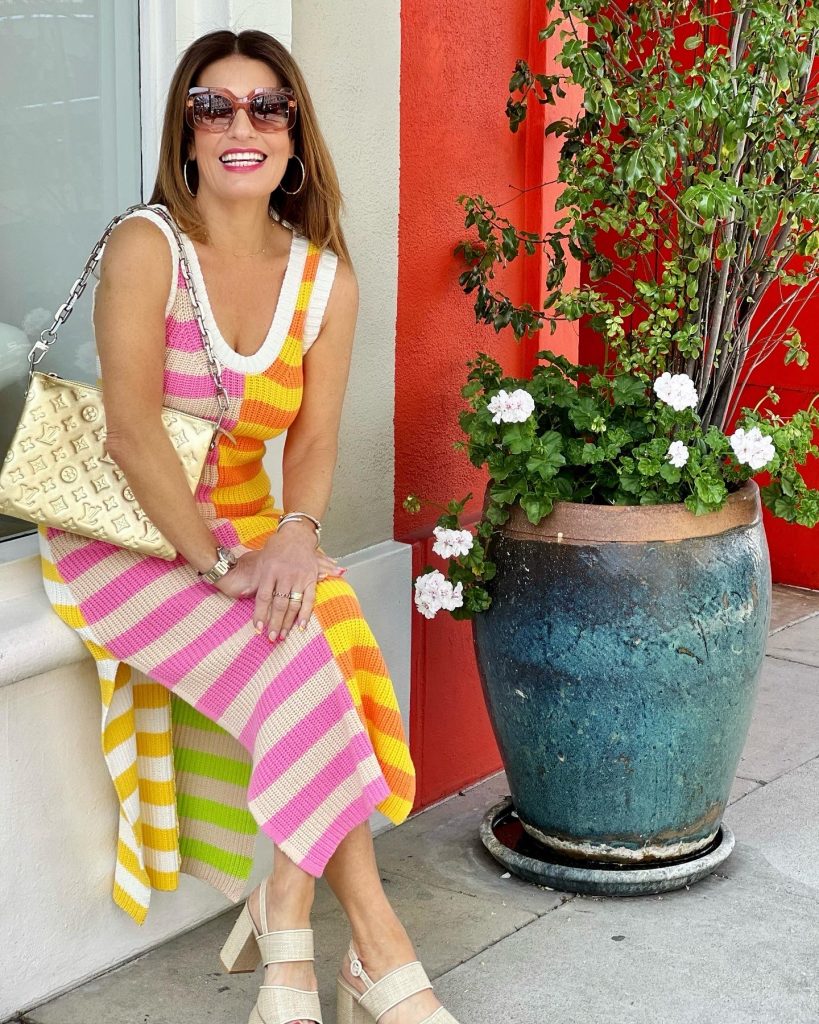 These platform sandals by Cult Gaia are so easy to wear and lend me the added height that I always crave. The color and design are wonderful. They disappear but also add dimension and interest in a way that does not compete with the dress. As with everything in this outfit, these sandals are linked in the Shop The Post section below.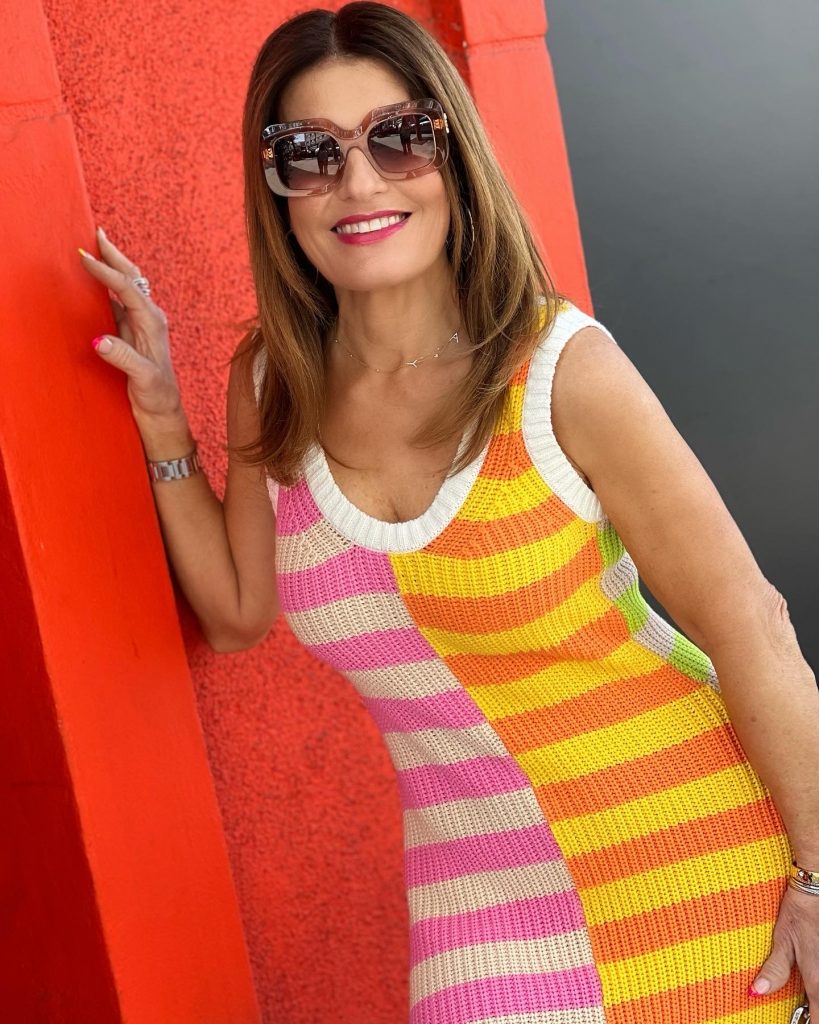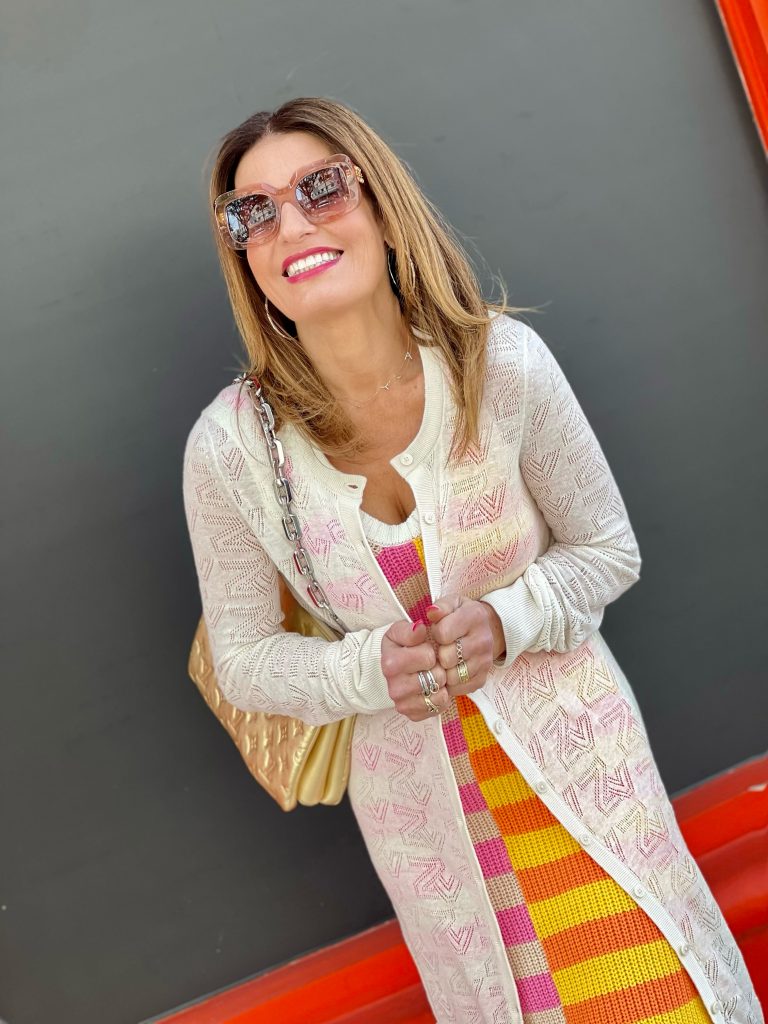 Air conditioning or cool nights call for a light cardigan and this one by Zadig and Voltaire is perfect in keeping the chill out and the chicness in!
Check out the cute reels that we posted last week on Instagram, featuring this dress.
Shop The Post